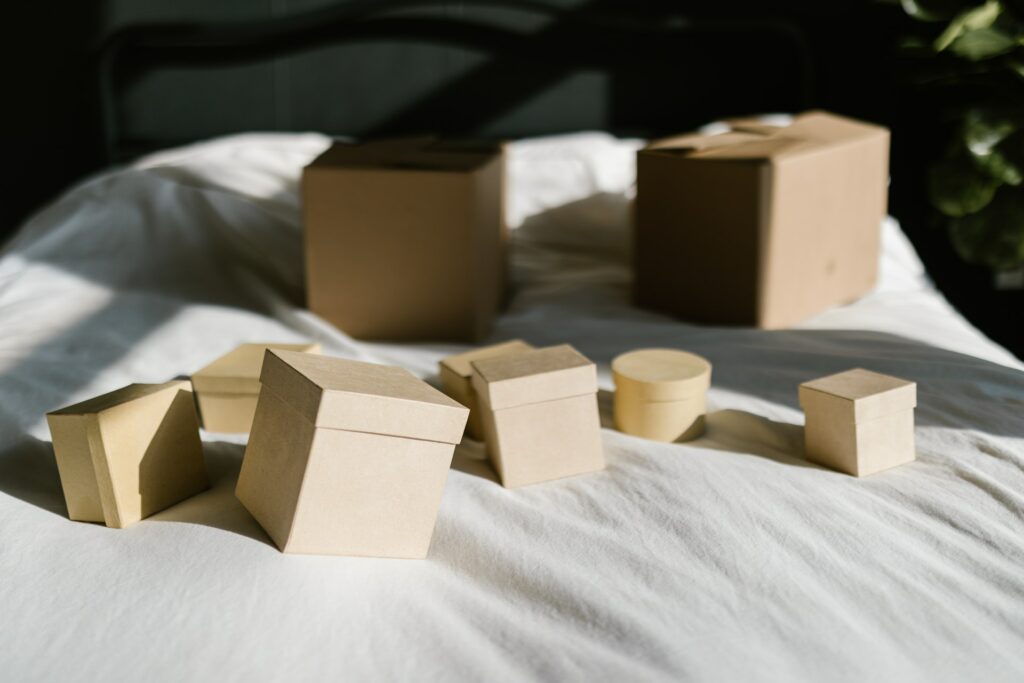 What is dropshipping?
Dropshipping is one of the most popular eCommerce business models. The basic concept is that you find a supplier who allows you to make individual orders for a number of products. Then, you would proceed to promote and take orders for those products on the online platform of your choice. Once you receive an order, you simply place the same order with your supplier and have it sent to your customer's address
How do you make money using dropshipping?
The idea is that you profit from the difference between the selling price you charge to the customer and the price you pay to the supplier for the product. Shipping cost is also involved, as well as fees if you are selling on a platform. Margins are extremely important. This business model doesn't require as much work as some others. However, it does require astute decision making and calculating.
The main advantage of dropshipping is that you don't have to store your inventory yourself. In this case, you are a middleman between the distributor and the buyer. This model can be a great fit for those who want to start their own online business without a large investment.
Where to get products to dropship?
Basically, if you can place individual orders with a supplier, you can practice dropshipping. When it comes to finding the actual product to offer to your customers, you have several options:
Alibaba – This is the route that most dropshippers tend to take. There is an endless supply of product ideas that can satisfy any interest. The prices are usually very low and you can easily calculate the margins.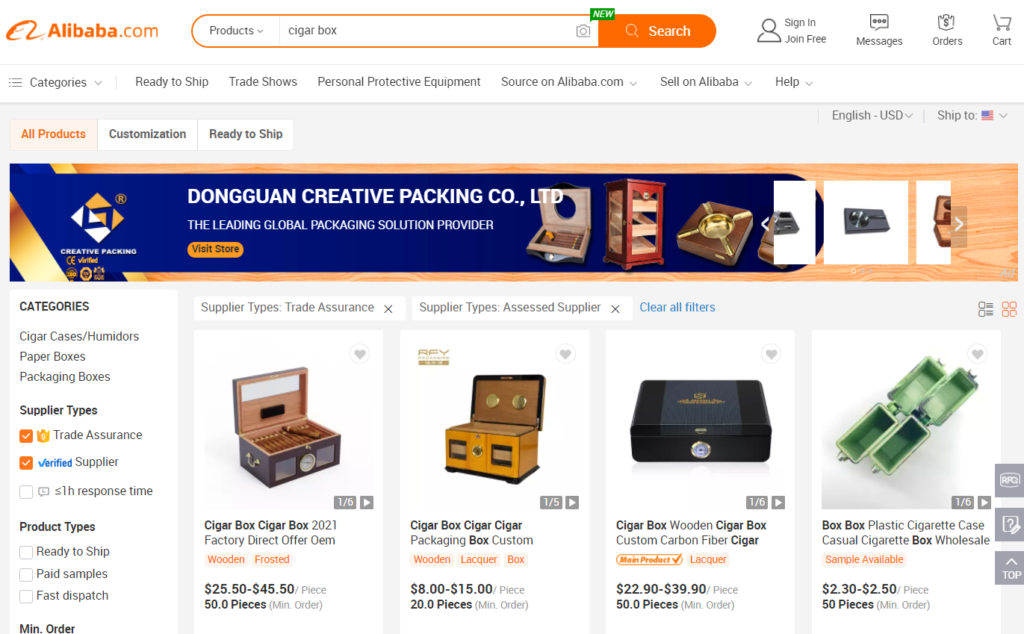 Wholesale suppliers – You can also browse dropshipping directories, which are essentially large databases of products that you can easily integrate into your store. In some cases, you may not even have to contact suppliers. You can actually integrate the product's details and images into your own website with just a few clicks. This also allows you to constantly add and cycle through products and experiment.
Where to sell?
You have a couple of options when it comes to this aspect of your dropshipping business. You can either create your own website or you can sell on a platform.
Creating your own website
This is the option that most dropshippers choose. This way, you can have the most freedom and create the website you want. You can be as creative as you wish to entice customers and properly present your brand. Sellers can use a sales-oriented plugin like Shopify or a fully-featured business solution from Ueni.
This will allow you to process orders easily and operate like a well-oiled machine. They have a plethora of options that will let you customize the sales process and many other aspects of your online store. You only need to take care of driving traffic to your website.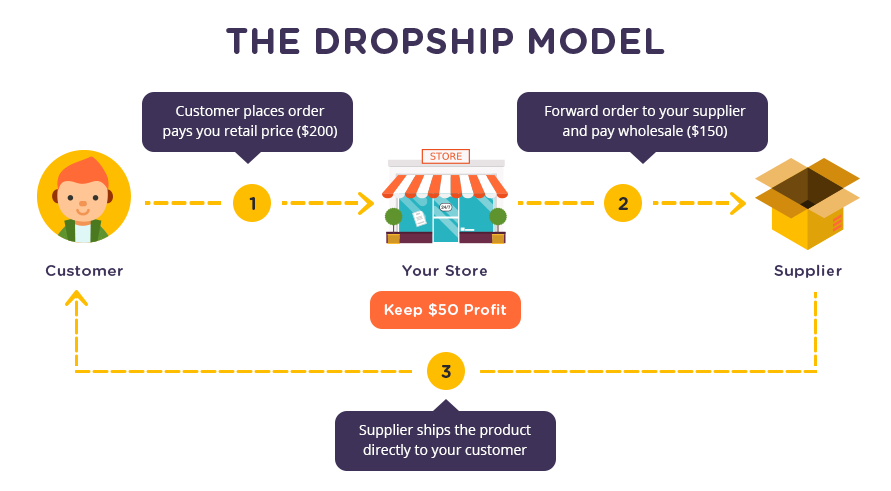 Selling on a platform
Once you have found a reliable supplier, you can dropship, including on the major selling platforms. However, you need to be careful to calculate your margins since platforms charge additional fees.
For example, dropshipping used to be one of the popular methods to earn on Amazon. However, Amazon added some constraints on the process. Now, if you wish to dropship on Amazon, you have to use their Fulfilment By Amazon system instead of the classic dropshipping model: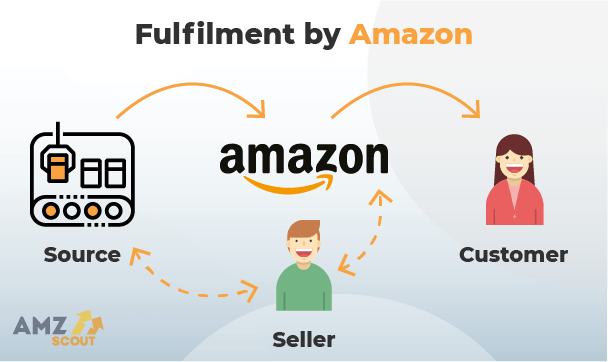 Dropshipping product criteria
One of the great advantages of dropshipping is that you are not really tied to any specific product. However, each product does require effort to be profitable and possibly even money spent to promote it. It's important to clearly understand what constitutes a worthwhile product to be featured in your store.
Demand
As mentioned before, dropshipping is all about margins. However, even if a product has great margins, it's not worth much to you if it doesn't sell. Pay attention to social media, look at Google trends, or you can even research what's selling on the major eCommerce platforms and use the data to add products to your own store.
Net profit
A good rule of thumb is to have a minimum of 30% net profit per unit sold. Otherwise, it's usually not worthwhile to include the product in your store. Of course, this is not set in stone. You can justify a lower percentage of net profit if you can expect a decent income from selling more units. A lower percentage might be workable if you are selling a more expensive product so that the dollar amount of profit you make for every sale is substantial.
Sales Price
The standard product price range that most dropshippers stick to is $10-$50. There are a few reasons for this.
The first is that the price of the product directly impacts the price of returns. Keep in mind that if a customer asks for a return, you will have to give them a full refund and pay for the product's shipping back to the manufacturer.
Also, once products pass a certain selling price, they tend to be more complex, bulkier, or both. or bulkier. This means you'll either have to make some additional effort to deal with any quality issues that might come up or have your margins more heavily impacted by higher shipping costs.
Whether you are interested in selling through your own website or a marketplace, the trends you discover during product research can benefit you. Amazon sales trends represent common eCommerce trends in product categories and consumer behaviour.
Using tools like AMZScout Pro Extension, you can access all of the information from the product listing page that isn't normally visible, such as sales volumes, rank and sales histories, margins, to analyze and make your decisions on the product.
Wrapping up
Even if you choose a great dropshipping product, there isn't a 100% chance that you can make money on it. Promoting your store will increase the flow of buyers, which means the number of sales will grow. There are many key strategies to promote your small business online, including SEO, social media promotion, and advertising.
In conclusion, dropshipping is actually a straightforward business model that requires minimal investment. You don't actually have to manage inventory unless you make a sale. Also, all of the tools and the information necessary to get started are widely available. Finally, right now is a very good time to start an eCommerce business. Good luck, sellers!
---
This post was written by the AMZScout Expert Team. AMZScout is one of the top research tools for online sellers. We love to share our expertise and identify trends to guide sellers to success.