Did you know that 97% of consumers report that their purchasing decisions are influenced by reviews? But here's the rub: Only 5–10% of consumers actually write reviews.
Do you know what that means? One bad review from a single customer can have a huge impact on the rest of your customer base – and that's why review management is so important.
In the digital age, leaving a review is an easy thing for a consumer to do. They can do it on your business website, on a search engine, on social media – the list goes on. But this makes it extremely hard for businesses to manage reviews to ensure that positive reviews are leveraged and negative ones are handled to reduce their impact.
In this article, we're going to take a closer look at some of the challenges businesses face when it comes to review management, and how UENI's Reputation Plan can make managing your reviews simple and seamless. You can check our plans on UENI.com.
What makes review management difficult?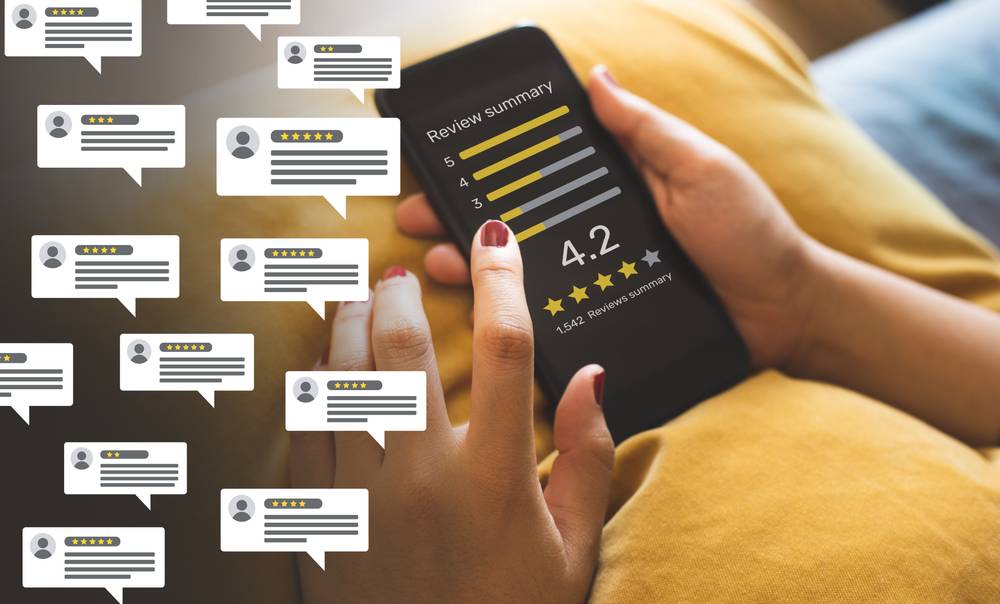 Things aren't like they used to be for businesses. Since the advent of the internet, businesses need to do more than run advertising campaigns that encourage good word-of-mouth reviews. For most consumers, the internet is a place where they can share their views about a business, air their grievances, and interact with businesses on a personal level.
As a result, businesses need to have their ear to the ground and ensure they're keeping a close eye out for reviews and responding to them in a timely and professional manner. Unfortunately, this isn't always easy. Here are some common challenges businesses face when managing reviews.
Monitoring all platforms
There are dozens of ways that customers can leave reviews for businesses. Depending on your site setup, they may be able to leave reviews directly on your site, or they can review your company on search engines like Google and Yahoo.
What's more, they can go to Facebook and other social media sites to have their say. If you don't have a dedicated customer relations manager, it can be challenging to keep up to date with what's going on across various platforms.
With the Reputation Management Feature on the UENI Reputation Plan, you can get a comprehensive overview of your customer feedback quickly, allowing you to sort by keyword, review platform, and overall rating:
Responding to reviews
Another common problem for business owners is responding to reviews. Consumers love it when businesses respond to their feedback, whether it's positive or negative, and it's something that many reviewers have come to expect.
However, responding to all the positive reviews can be challenging, and dealing with the negative ones even more so. It's important to be professional and approachable and move grievances to a personal chat as soon as possible.
Remember, if you're not keeping track, negative reviews may slip through the cracks and could escalate into more serious issues.
UENI makes responding to Google reviews easy. It's a simple process:
1. Head to the My Customers tab in your UENI Business Hub.
2. Scroll down to your Google Listing section to see your Google Reviews:
3. Click Reply
4. Enter Your Response, then click Post Reply:
That's it!
It might take a day or two for your reply to appear on Google – this is totally normal.
Requesting reviews
According to Andy Beal, 92% of consumers will hesitate to purchase from a business if there are no customer reviews available, so it's just as important to build a good review profile as it is to manage the reviews you already have. For this reason, businesses need to actively request reviews from customers to build their brand and online reputation.
With all these challenges facing businesses, review management seems like an overwhelming task, but it doesn't have to be, thanks to UENI's Reputation Plan. Keep reading to find out how you can streamline your review management process, as well as building and maintaining a great online reputation.
How to improve your business's review management processes
At UENI, we know that reputation is everything, which is why we've developed our Reputation Plan, which comes complete with dedicated review management features to help you streamline review management processes. Here are some of the main features that can help you to improve the way your business manages reviews.
Google review integration
As we showed above, UENI partners with Google to allow all UENI users to properly list their businesses as verified businesses on Google. This gives you access to Google reviews, enabling customers to review your business directly through Google.
You can also feature these reviews on your business website, so customers on your website will have evidence that your business is top notch.
Review management all in one place
With UENI, there's no need to spend hours trawling the various review platforms to respond to your consumers' reviews.
Using the Review Management Dashboard, you can see all of your positive and negative reviews in one place. This really streamlines the process of responding to reviews and makes it less likely that you'll miss any.
Review requests
UENI's Review Management Features also allow businesses to automate review requests. Using this feature, you can send automatic emails to your customers to encourage them to leave positive feedback about their experience.
After quickly creating an email list of your customers in your UENI Hub, you can reach out to them with a customised review request like so: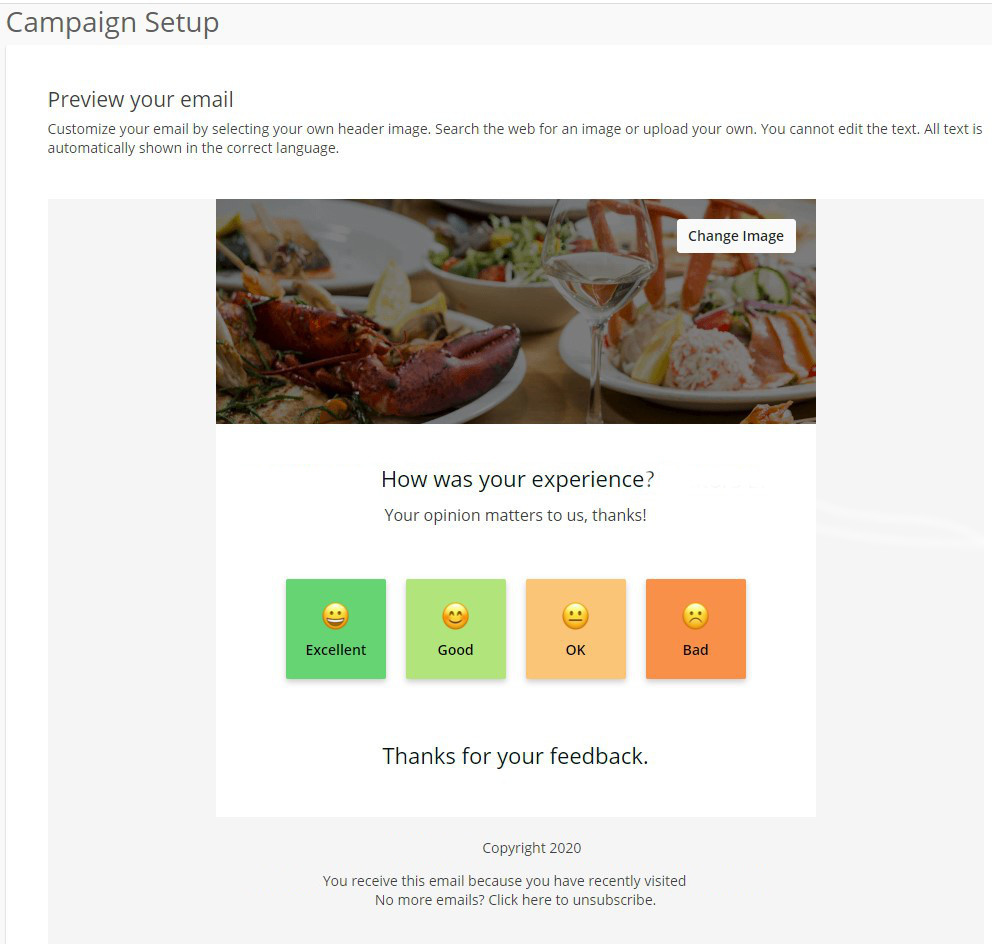 Making it quick and easy to add those five star reviews and boost your business profile.
People are much more likely to leave reviews if they have something negative to say, but this feature helps you to reach out to those who had a positive experience but haven't left a review about it.
Review boosting
UENI's Review Booster will automatically request new customer reviews one day after they interact with your business.
Here's how it works:
UENI will send a follow-up email to your customers that have made a booking request or sent you a message via your website.
Typically, these follow up emails are sent one day after the booking was due to take place, or 1 day after the message was sent, depending on whether they booked or emailed.
If there is no date attached, the review email will occur after three days.
We will not send Review Booster emails to your clients if you have already sent a manual email to them from your Hub (because no one likes spam) or your Google My Business Profile is not fully connected & verified.
This means that your reviews are constantly being updated with the newest customer experiences. Because consumers are less likely to trust consumer reviews that are more than three months old, this feature is invaluable.
We can help manage your reviews and improve your online reputation
When you sign up for a UENI Reputation Plan, you don't just get an incredible business website and web presence.
You also get access to our all-in-one review manager, which allows you to manage all your custom reviews from one place, and our automated review request feature, enabling you to get more positive reviews and a better rating from the review sites that matter most.
To find out more about how UENI can help you take back control of your online reputation today, click here.