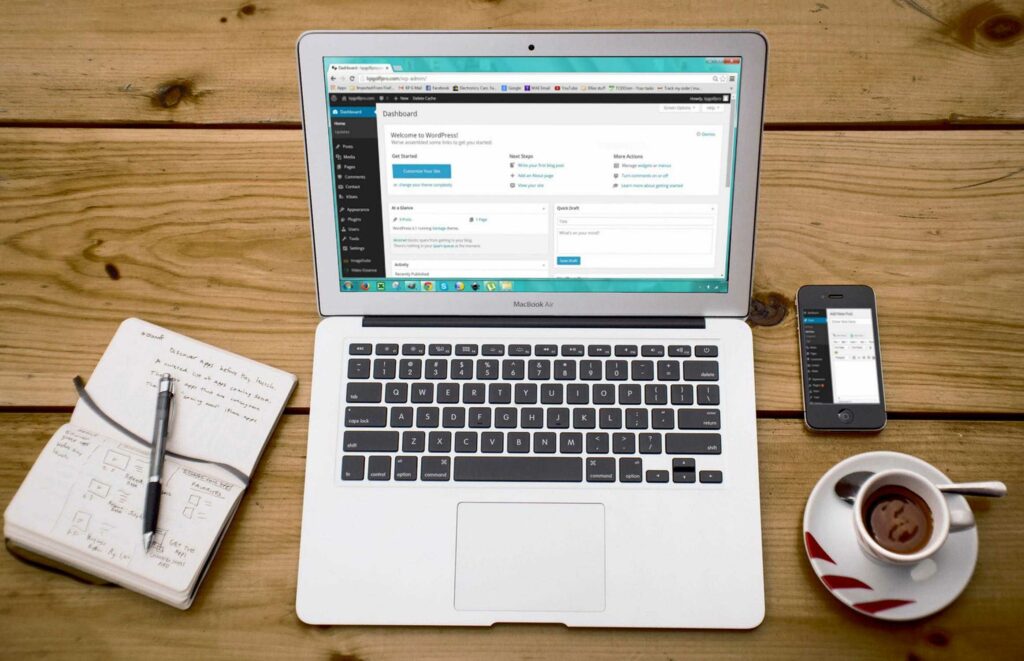 You might have heard several different solutions when evaluating WordPress alternatives, from hosted and open-source eCommerce platforms to website builders and tools.
And you get confused? We've come to the rescue with the five best WordPress alternatives to build an eCommerce website in 2021.
Let's get the ball rolling!
A Quick Overview of WordPress – The Pros and Cons
As you may know, WordPress is an excellent CMS platform based on PHP and MySQL. Founded in 2003, this platform is now home to 28,183,568 live websites, including some prominent names such as The New York Times, Bloomberg, and Spotify.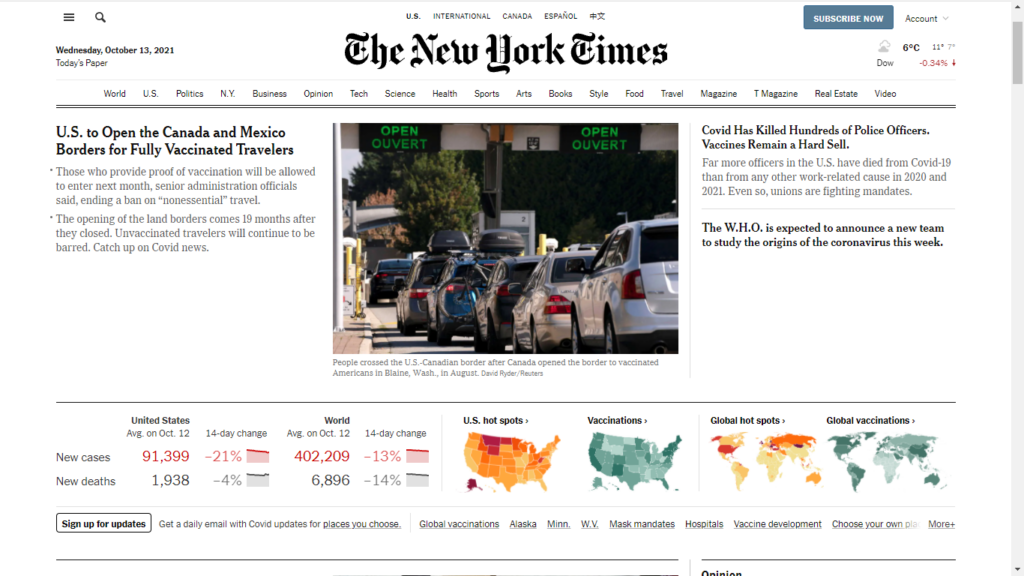 Initially created as a blogging platform, WordPress now comes in two versions: WordPress.com, a fully-hosted version, and WordPress.org, a self-hosted CMS. In the scope of this article, I'll solely focus on WordPress.org, which we'll just refer to as WordPress.
WordPress, undoubtedly, is the most privileged CMS on the market. The number of users it has speaks to its popularity – 4.414.537 live websites, to be exact (as of October 2021).
So, why choose WordPress?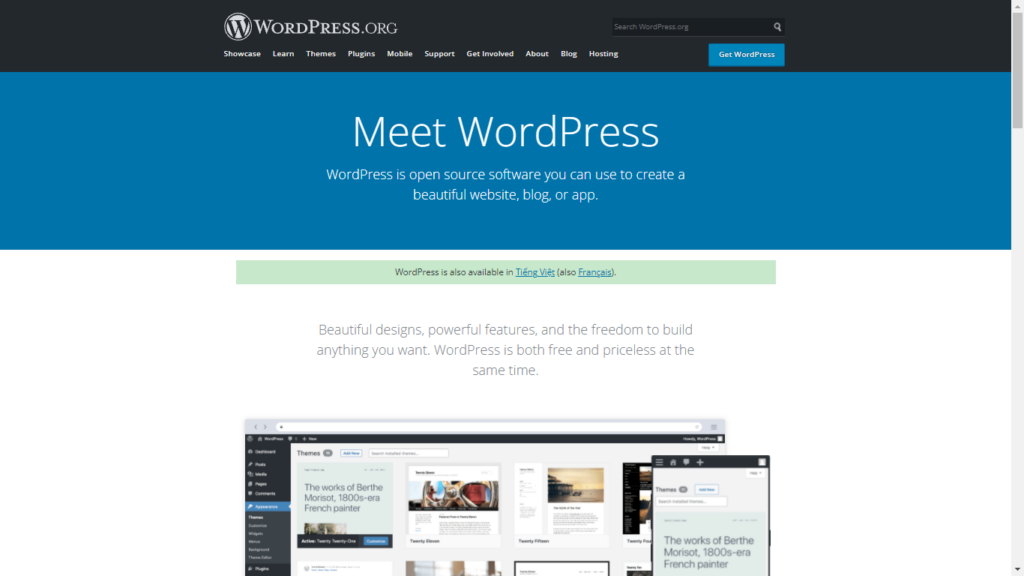 First of all, WordPress, owing to its open-source nature, is free to download and install. So, rather than paying monthly or annually on a subscription plan, you can build your website at your will and on your budget.
When it comes to WordPress pros, this platform is renowned for its high customizability. WordPress empowers users to have complete control over their sites, which means you can easily customize all aspects of your online store, from appearances to functions. Hence, you can build an online store that is right up your street.
Besides, this solution also comes with a myriad of advanced plugins that can give you a leg up. Owning top-notch blogging features, WordPress is also one of the formidable names in the sphere of blogging tools. In addition, this platform is SEO-friendly owing to a glut of highly-rated SEO built-in features and plugins, such as Yoast SEO or Rank Math SEO.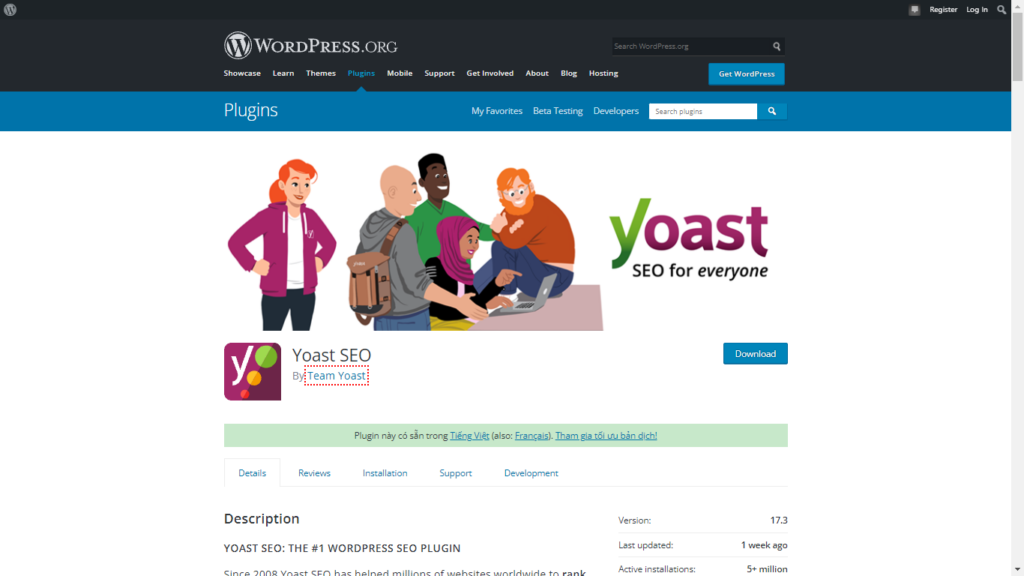 WordPress can outweigh its competitors with a plethora of eye-catching themes, which are also free and mobile-responsive. You can either make use of WordPress's massive theme library with more than 8000 free, elegant themes or browse commercial themes, customize and upload your own theme on WordPress as well.
Notwithstanding, WordPress isn't always the best fit!
As a matter of fact, there's no one-size-fits-all answer. WordPress, like other eCommerce solutions, comes with its own sets of ins and outs.
First of all, WordPress is not really free to implement.
To run your eCommerce store on this platform, you'll have to pay extra charges, including a domain name ($12/year), hosting fee (from $3.95/month), security (from $50), and developer fee (from $50/hour).
Beyond that, to take advantage of the full force of WordPress, you might have to pay for paid themes and plugins that can cost you a pretty penny, sometimes up to $1000.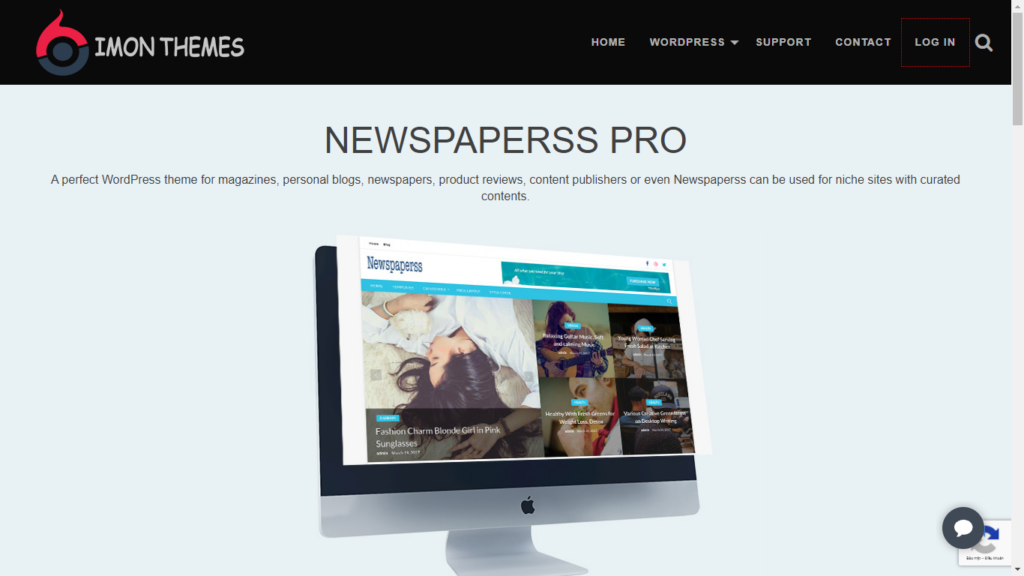 Under the hood, WordPress, unlike other off-the-shelf solutions, requires a steep learning curve. As a result, it can be an uphill task for amateurs and non-techy users to nail this platform. Besides, WordPress requires regular updates that can trigger frustrations.
In addition, it's undeniable that the digital landscape has evolved with some prominent names in the field, such as Ueni, Wix, Shopify, BigCommerce, Drupal.
Therefore, if you have ever gone around the bend with WordPress reservations, you'd better think about another WordPress alternative that is more convenient, superb, and well-suited for your online business.
We'll go through a list of the five best WordPress alternatives out there. Hopefully, this can help you choose if you are stuck between a few options.
Now, let's get this show on the road!
5 Best WordPress Alternatives to Build an eCommerce Website in 2021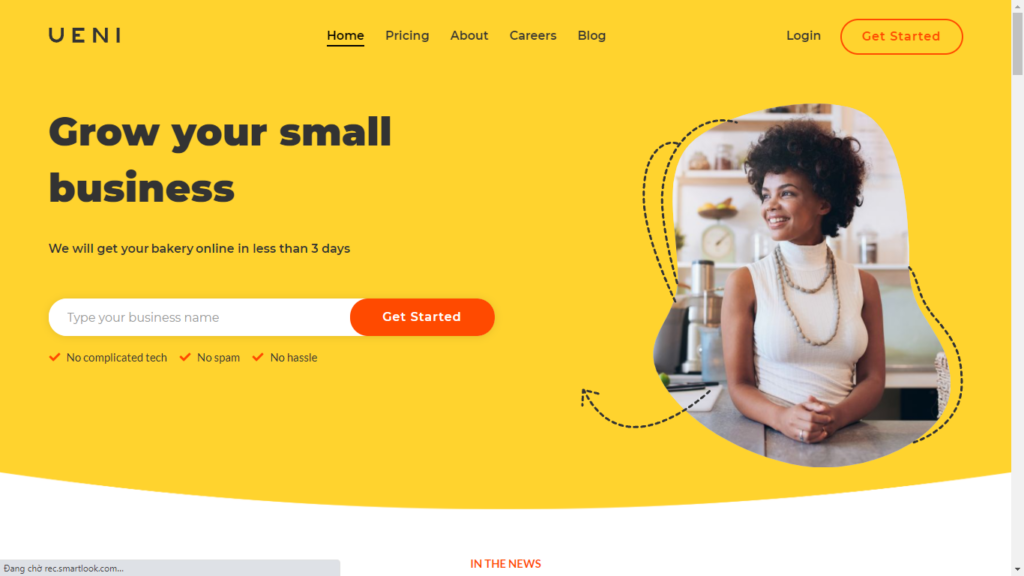 If you don't want to spend time and nerves building an online store, or you step into the eCommerce world with a tight budget, UENI is a worth-considering option. There is no need to be struggling with website builders or eCommerce platforms since UENI delivers a fully built website so that you can get off the ground and reach your customers right off the bat.
Founded in 2014, this tool is specifically well-tailored for small businesses. Since its inception, Ueni has assisted more than 600.000 businesses in 10 countries.
As a do-it-for-you tool, Ueni can make it pretty easy for you to build your online presence in 3 simple steps. Combining technology and operational processes, Ueni will get your new website up in less than 3 days. You only need to answer some questions regarding your business and upload your products' images and descriptions.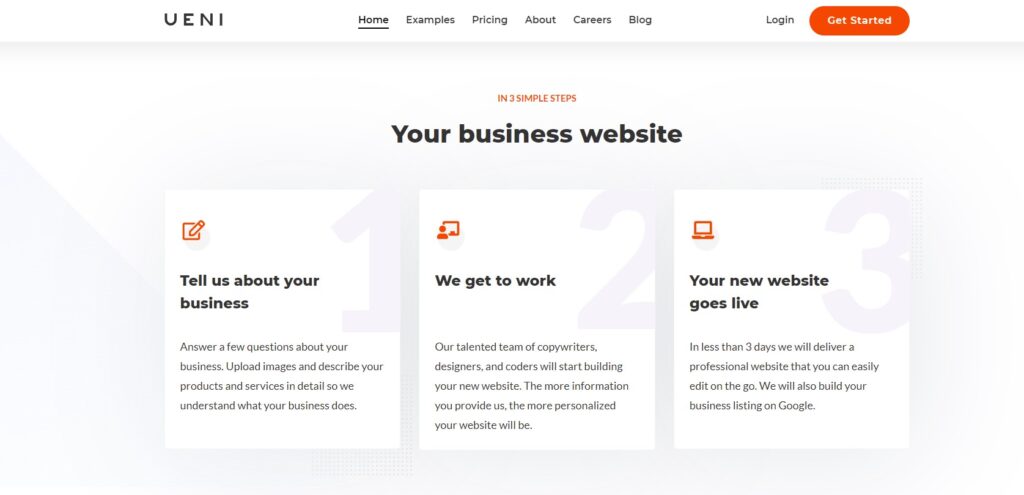 When it comes to eCommerce features, Ueni not only helps you easily build your brand with a custom domain name and email address but also arms you with some advanced features to grow your business:
A shopping cart with no commissions
Google advertising credits.
Discover several Black Friday email examples to step up your sales with Ueni this shopping season.
In a nutshell, Ueni is an easy and low-cost way to get online and maintain a relevant online presence. This solution provides you with an agency-like quality at the price of a do-it-yourself platform.
People always search for reviews when it comes to new products or services. So let's hear what the customers say about Ueni!
"To say that the team members on Ueni are extremely helpful and brilliant is a giant understatement. I've had nothing short of an amazing experience with this platform. The themes are amazing, the options and features are easy to customize, and the platform is very easy to navigate. If you have a question or are in need of some guidance, the live chat is your best friend."
"Skeptical at first, I kept thinking how can a website be made for such a low price? I read reviews and went for it! Website made in a day or 2, easy to edit, very professional, and the aftercare and support are brilliant! I still don't know how they can do it for such a great price! Value for money is an understatement! Highly recommended!!"
Ueni pricing plans
Surprisingly, you can go with Ueni on a free plan. Besides, this solution also offers 2 paid options: monthly and annually.
With annual pricing plans, the price starts from CAD$14.08/month with the Basic, or you can pay CAD$169 annually. If you opt for a monthly plan, the fee is a little bit higher. The Plus starts at $49/month, or you can upgrade to the Reputation at $79/month.
Ueni is now offering a 3-month off if you go for an annual pricing plan. Try Ueni now!
When it comes to alternatives to WordPress, it would be a huge mistake if we ignore a website builder – Wix.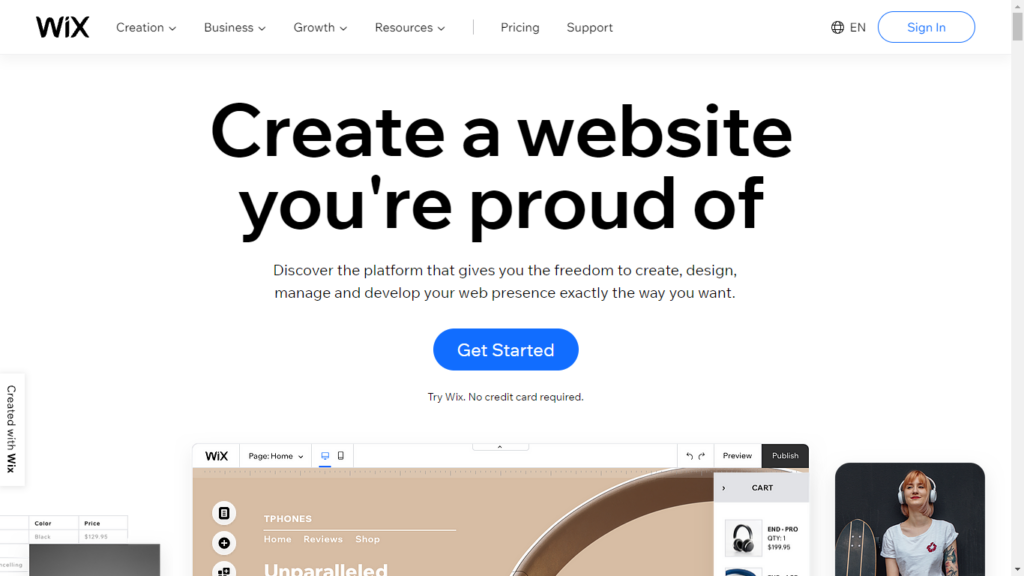 Wix is an All-in-One web development platform founded in 2006 by three Israeli developers. Knowing that building an online store is, in some ways, not as easy as an apple pie, Wix offers two versions: Wix ADI and Wix Editor.
The former, which is short for Artificial Design Intelligence, can automate your designing process. Based on information gathered from the questionnaires, Wix ADI will automatically turn your idea into an online store in minutes.
On the other hand, Wix Editor, with a simple interface and a drag & drop builder, gives you the capability to create and customize your online store without dealing with lines of code.
Besides, Wix also provides you with endless customizability to every aspect of your online store. In addition, Wix is an ideal platform to optimize your mobile friendliness since this platform allows its users to edit the mobile version without affecting the desktop one.
Last but not least, Wix, with advanced features regarding sales, blogging, or SEO optimization, is one of the optimal WordPress alternatives that can help your online business flourish.
Sounds interesting? Move from WordPress to Wix in 3 simple steps today!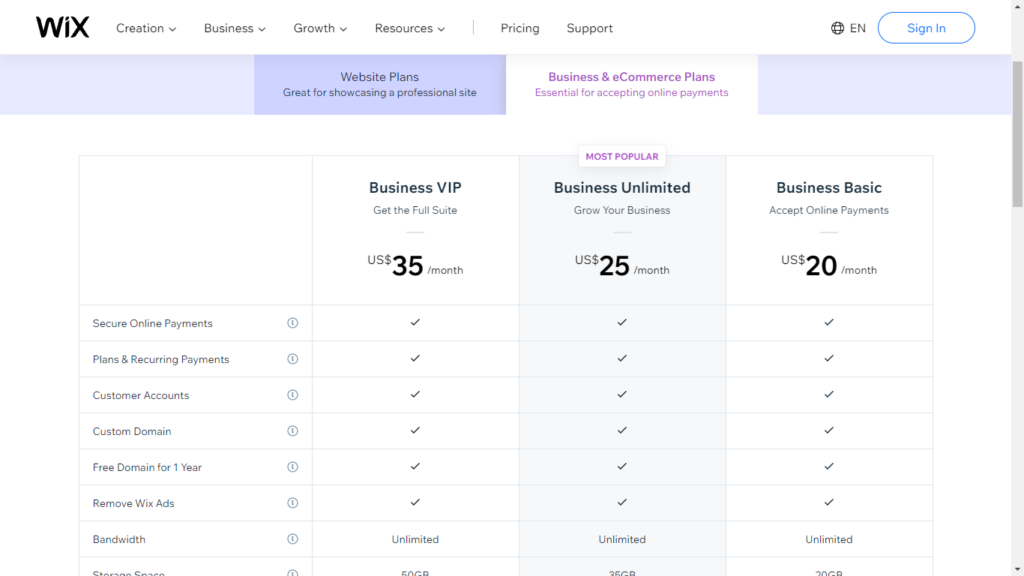 Wix pricing plans
You can try Wix for free with limited features. If you want to update to a Premium plan, you can choose from two options: Website Plans and Business & eCommerce Plans. The former, with 4 plans, charge you from $5/month to $29/month. The latter has 3 pricing tiers fluctuating between $20 to $35/month.
In addition, if you buy premium templates from Wix Pro Themes, it can cost you from $149 to $249. Besides, if you want to have a custom domain name, you might have to pay $14.95/year to maintain your custom domain on Wix. Regarding third-party apps, each paid app can cost you from $2.5 to $499.9/month.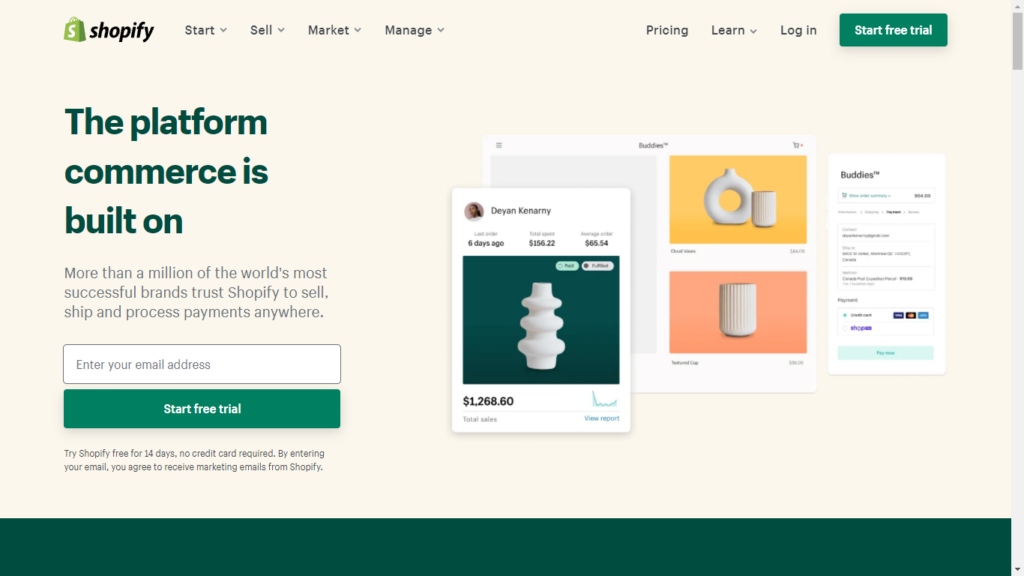 WordPress is an open-source eCommerce platform, which means it requires a steeper learning curve. Therefore, things can be a little more simple to build your online store with a hosted solution.
Among a stack of hosted eCommerce platforms out there, it's not an exaggeration to state that Shopify is the most powerful one. Regarded as a safe and efficient platform, Shopify is home to more than 3.5 million live websites worldwide and is trusted by many big brands, including Tesla, NetFlix, and the BBC, to name but a few.
With Shopify, creating a bare bones Shopify store can be pretty easy. After filling in an email address, password and a Shopify store name, you'll be guided through the Shopify store creation process with a straightforward dashboard. Besides, with Shopify, there is still room for customization as you can customize your site using Shopify Liquid.
Armed with a wealth of functions, Shopify allows you to own everything from online store building, sales to payments and marketing. Apart from that, you can benefit from Shopify inventory management, Shopify app store, Shopify reporting & analytics, and superb functions in spheres of multi-channel & omnichannel, dropshipping, payment & shipping.
Here are some thoughts shared from Shopify users:
"Shopify changed our business. We switched from Magento to Shopify in 2014. The money we used to spend on developers, hosting and payment gateways could now be spent on marketing and new hires. Our business became profitable shortly after switching to Shopify and we can do most of the UX and site design in-house. It's affordable and their customer service is incredible. Very helpful and hands-on. I recommend Shopify to anyone starting or growing their e-commerce business."
Eager to level up your game with Shopify? Check out how to move from WordPress to Shopify and Black Friday marketing ideas to kickstart a successful holiday season with Shopify.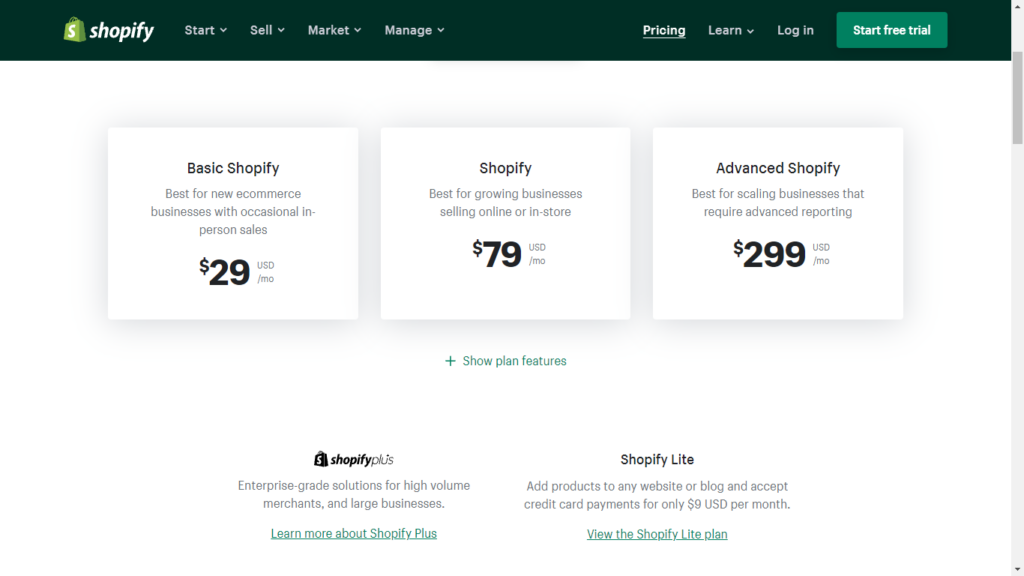 Shopify pricing
You can try Shopify free for 14 days. Then, there are 5 Shopify pricing plans for you to choose from as follows:
Shopify Lite: $9/month
Basic Shopify: $29/month
Shopify: $79/month
Advanced Shopify: $299/month
Shopify Plus: custom pricing
Besides, you may need to pay for a domain name, which can cost you $14/year or more. Shopify also charges users an additional fee per transaction.
When it comes to WordPress alternatives, I'd like to recommend another hosted option – BigCommerce. In a general view, it's less problematic and troublesome for amateurs to build and grow their online business.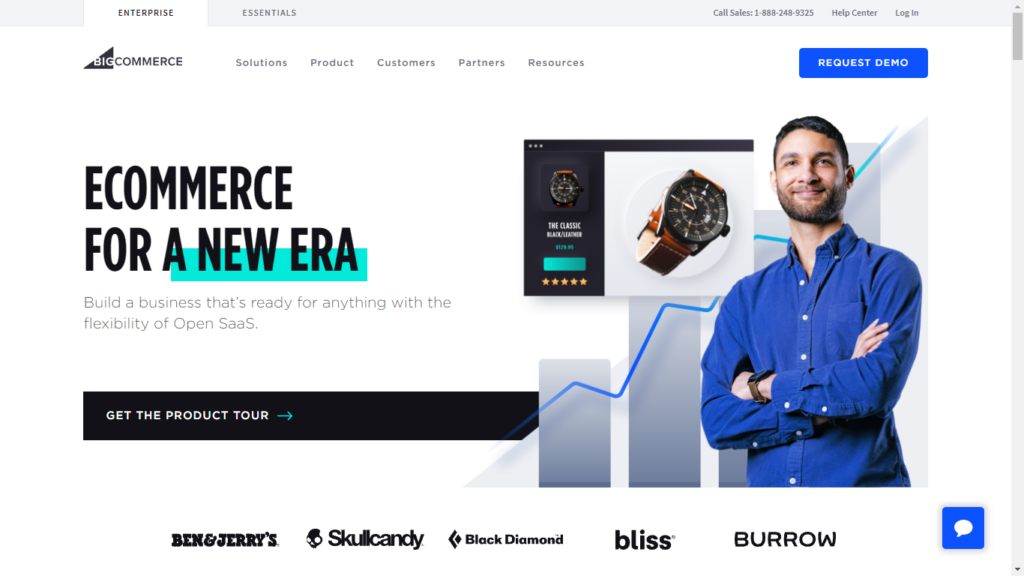 Although it takes time for users to be familiar with some terminologies, building an online store without dealing with a line of codes is still a better bet.
BigCommerce gives users the ability to start personalizing and monetizing your eCommerce store right after signing up for this platform.
Despite its hosted nature, BigCommerce deserves a big round of applause for its customization possibilities. Besides, this platform satisfies users with rich built-in features, including payment & inventory management, email marketing, abandoned cart recovery, SEO & analytics optimization, or Google AdWords integrations. To streamline your online store, you can also take advantage of BigCommerce Mobile Commerce and a reservoir of BigCommerce Apps.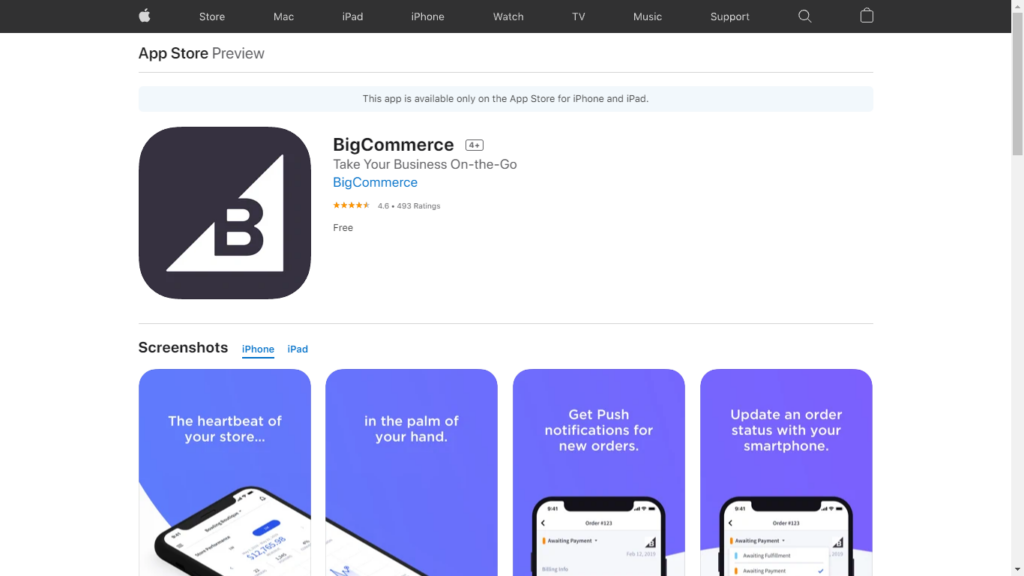 What's even better is that important features to run your business are included in all BigCommerce pricing plans, such as the ability to sell an unlimited number of physical or digital goods or SEO features. This platform also comes with an Enterprise version to help you scale up your business and grow without complexity.
Don't hesitate to boost sales during Black Friday – Cyber Monday with a brand new BigCommerce site.
This platform did satisfy many of its users:
"Ideal for e-commerce startups with some digital know-how. Excellent functional mobile-responsive storefront designs with sophisticated analytics, payment processing, and marketing competency. Support teams (live chat/email/call/comprehensive online help center) are second to none and nothing is too much trouble. Excellent APP integration."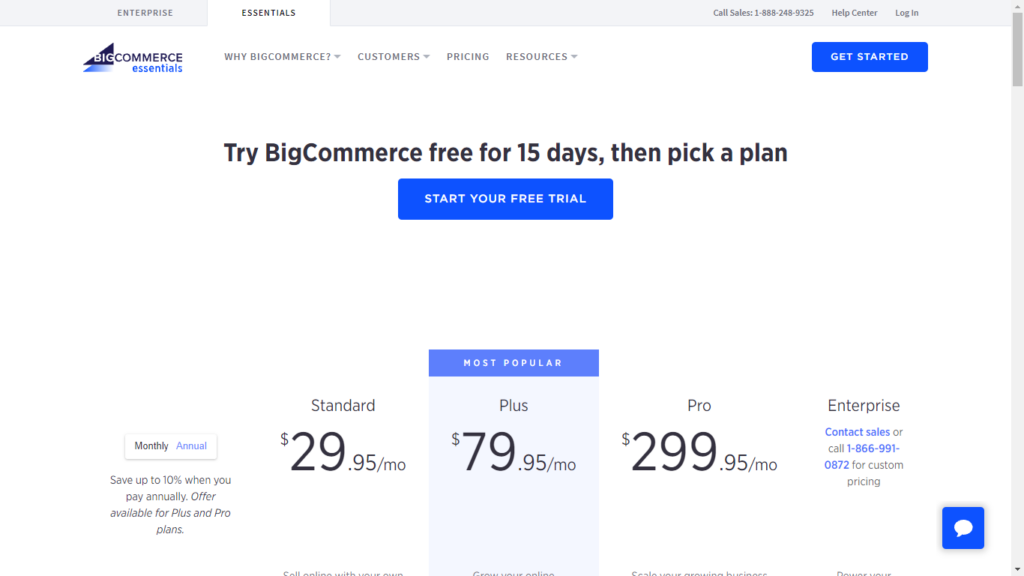 There are two pricing options to select from, ranging from $29.95/month to $299.95/month for monthly bills or $29.95 to $269.96/month for annual payments. The Enterprise version applies custom pricing, depending on your yearly revenue.
Drupal
In the end, if you still want to go with an open-source CMS, Drupal is another big player that is worth considering. Initially launched in 2000, Drupal has been around for even longer than WordPress.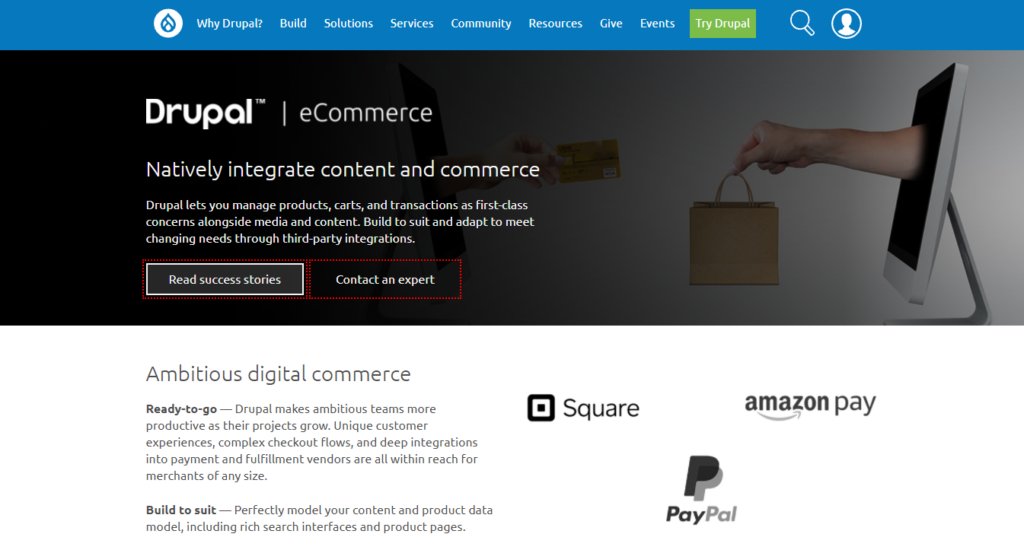 This platform provides you with an enormous degree of flexibility and customization capabilities to control all the details. Compared to WordPress, Drupal offers more flexible custom content types. While WordPress only has three default content types (posts, pages, and media), Drupal allows you to display your content in various styles (article, basic page, book page, poll).
Besides, if you aren't satisfied with the 6 basic user roles of WordPress, Drupal enables you to create new roles with individual permissions using a built-in access control system.
Another reason to choose Drupal over WordPress is that while WordPress requires users to install third-party plugins to support multilingual sites, a multilingual function is baked into the core in Drupal 8. Besides, thanks to Drupal's taxonomy system, which is more flexible than WordPress, it can be pretty easy for you to handle lots of data.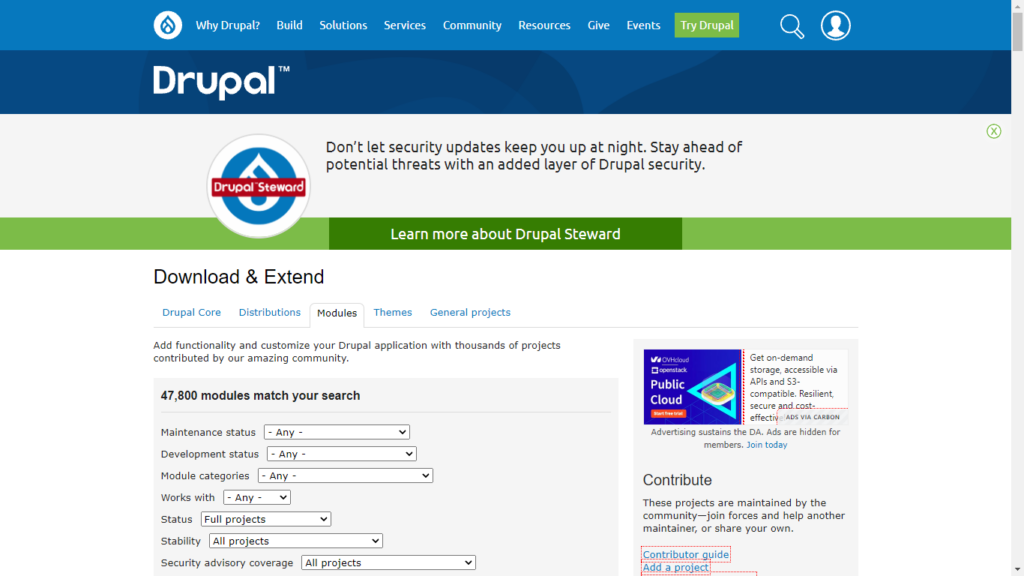 Besides, you can also extend your online store on Drupal using 39.000+ modules and 2.500+ themes. WordPress is more vulnerable than Drupal because this solution relies so heavily on third-party plugins in terms of security.
In fact, Drupal is trusted by government institutions and other security-conscious businesses, such as Nasa.gov, ABS-CBN News, Le Figaro, the Australian Government, and the Government of Bermuda.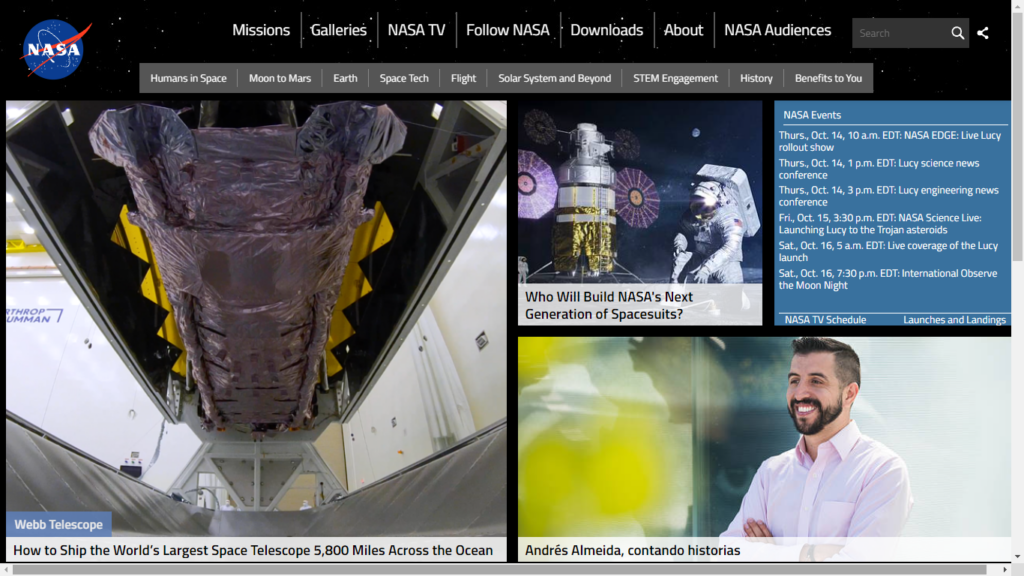 NASA's website
Pricing
Similar to WordPress, it's free to download and install Drupal. Nevertheless, you still have to pay for a domain name ($10/year), a hosting fee (from $4/month), paid themes (from $20/month), plugins ($0 – $1000), and developer fees ($40/hour).
Conclusion
In short, if you don't get complacent with WordPress and are browsing for another CMS, it's time to take a try on Drupal. However, because open-source platforms always require technical know-how, you should go with an All-in-One solution like UENI or a website builder like Wix if you aren't that into technology.
Above all, if you have ever been stuck with WordPress, it's wise to start your online business with a hosted eCommerce platform like BigCommerce, UENI, or Shopify
Thank you for reading, and good luck with your business!