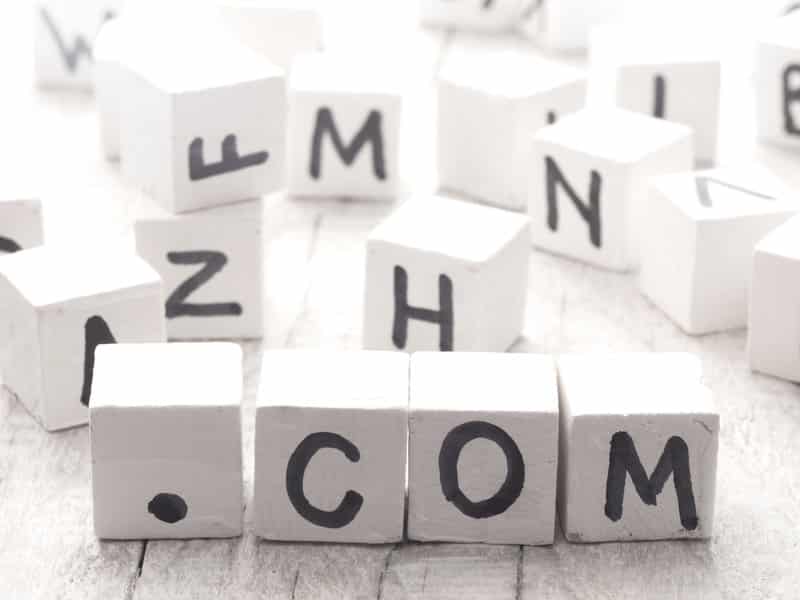 A website can expose your small business to diverse opportunities. In addition to increasing your brand's visibility (through SEO and SEM), your business website is an excellent place to market your products/services and share valuable resources and timely information with your customers (via a blog).
There are certain investments you'd have to make to own a website, such as buying a domain name, hiring a copywriter, hiring a web developer, and purchasing a web hosting service.
It can be exhausting figuring out the perfect web hosting for your business. So, in this guide, we review the top website hosting for small businesses and give tips to help you make the right choice.
Best Website Hosting Providers
1. SiteGround
SiteGround is a popular name in the web hosting space. The company offers various hosting packages, including WordPress hosting, shared hosting, and cloud hosting.
Some key features of SiteGround include:
Guaranteed uptime of up to 99.90%
Free unlimited email accounts with every plan
Free SSL certificates for better security and free CDN for turbo-fast load speed
A responsive customer service team
Free, hassle-free WordPress migration
An intuitive, beginner-friendly dashboard
Free automatic backups
Pricing: SiteGround's lowest shared hosting plan costs £3.59/month (US$4.99), while their "GoGeek" plan costs £10.79/month (US$14.99).
2. WordPress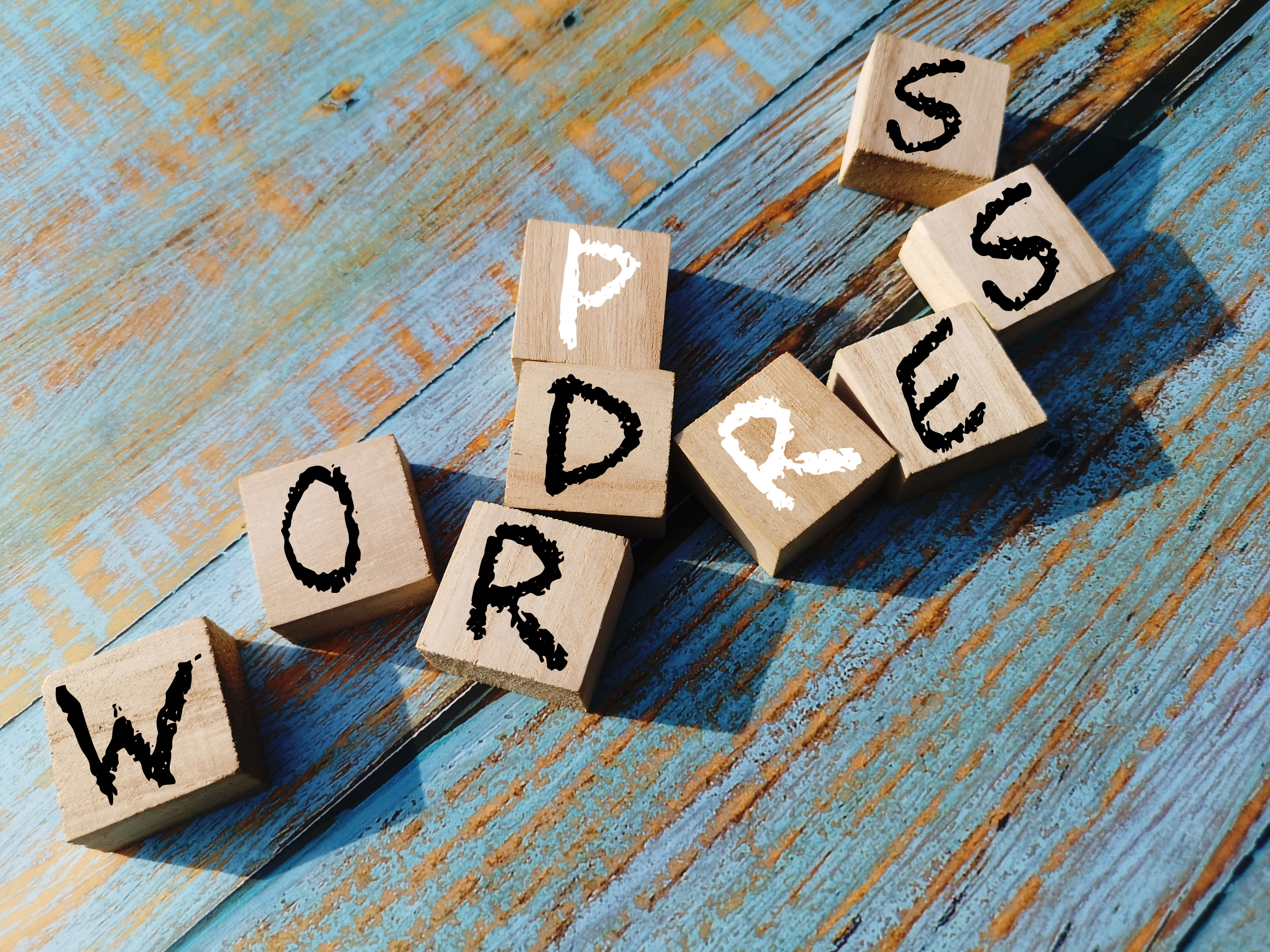 Even if you've never created a website before now, you have probably heard of WordPress. According to W3Techs, WordPress powers 39% of all the websites on the Internet. Users can either purchase their own web hosting plan or go through WordPress.com, which is entirely free.
Users of the free version get a WordPress.com subdomain and access to hundreds of free templates and mobile-friendly themes, which makes creating your very first website relatively easy. Free users also get access to 3GB of storage so there is plenty of space to get started. Over time, you may find that you want to upgrade (pricing starts from £3 per month to £36) to get access to e-commerce features, SEO tools, and additional storage.
Pros:
3 GB storage
E-mail
Hundreds of themes
Cons:
WordPress.com subdomain
No e-commerce features in the free version
3. Namecheap
Namecheap is best known for its affordable domain names. However, in addition to selling domains, Namecheap also sells reliable web hosting.
Here are some benefits of hosting your website on Namecheap:
Free website migration (from other hosting providers)
Free domain name
Excellent customer 24/7 support
Good load time
Supports one-click app installation
Free SSL certificate and CDN
Free email hosting
Pricing: You can get Namecheap's basic shared hosting plan for just £1.35/month (US$1.88). However, the price could reach £3.46/month (US$4.80) for more comprehensive plans.
4. Weebly
If you're looking for high-quality templates with a polished look, Weebly might be the free host provider for you. These templates are also customizable if you're fluent in HTML or CSS and even if you're not, you can make changes using the simple drag-and-drop feature.
Similar to WordPress, Weebly users also have a branded subdomain and the possibility to access more features like an e-commerce store. Pricing starts from £4 per month to £28 per month.
Pros:
Unlimited bandwidth
Hundreds of free, polished templates
Drag-and-drop website building feature
Cons:
500MB storage
Weebly.com subdomain
No e-commerce feature on the free plan
No e-mail
5. InMotion
InMotion is a popular brand in the web hosting industry. So, even if you may not have used their services, you've probably seen one of their ads.
Here are some benefits of hosting your small business website on InMotion:
Free website migration from other hosting providers
Top-notch website security
Integration with several apps (including WordPress, Drupal, and Magento)
Excellent 24/7 customer support via various channels (including Skype)
Free email hosting
Pricing: InMotion shared hosting plans start at £4.31/month (US$5.99) when you pay for two years upfront.
6. Wix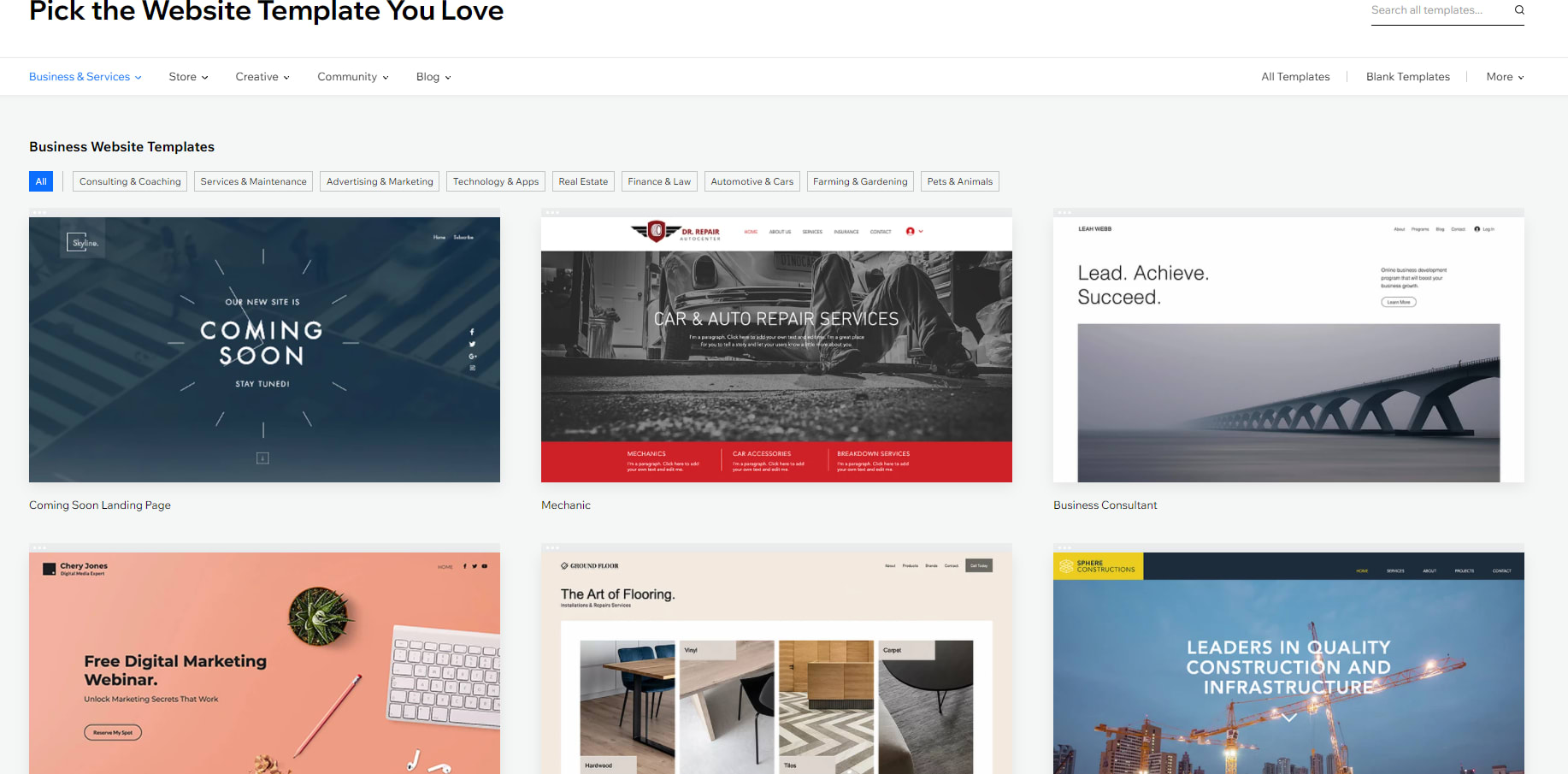 Wix is well known for its drag-and-drop feature to make website building easy – even if you're a complete novice. That said, it is not the hosting provider of choice if you're looking to work on your coding skills and customize your site to your personal taste.
Once again, features such as e-mail, e-commerce and a personalised domain names are only available if you upgrade to the paid plan.
Pros:
Great for beginners
Drag-and-drop editor
Cons:
500MB storage
Wix.com subdomain
No e-commerce feature on the free plan
7. Bluehost
Bluehost is another web host that offers excellent customer support and features high-speed servers. The company has a large customer base and powers over two million websites.
Some top features of Bluehost are:
Free domain name and SSL certificate
Reliable 24/7 customer support
Beginner-friendly interface
Reliable servers with impressive load time
Free email hosting
One free website migration (available to only WordPress users)
Pricing: Bluehost shared hosting plans start at £1.98/month (US$2.75).
8. x10Hosting
This free website hosting provider has been on the market for over 10 years so it has built up a good reputation over time. Unlike the aforementioned providers, it offers unmetered storage and bandwidth.
It is easy to get set up with x10Hosting as it has over 200 one-click installers to get your website up and running in no time. While the host provider is great to get you started, you may find that you need to upgrade to a paid plan if your website takes off.
Pros:
Unmetered storage and bandwidth
Many templates to choose from
Latest versions of PHP, MySQL and cPanel
E-mail
Cons:
9. HostGator
HostGator is a popular choice for the best web hosting for small businesses. They offer excellent customer support, high-performing servers, and plans with unique features.
Here are some benefits of using HostGator for your small business website:
Free website migration (for your first website)
Guaranteed uptime of up to 99.90%
An intuitive, beginner-friendly dashboard
Good customer support
Excellent security features
Free domain name and SSL certificate
Pricing: You can host one website on HostGator for £1.98/month (US$2.75). The optional Business Plan costs £3.78/month (US$5.25) but comes with tons of extra features.
10. Byethost
Byethost is known for offering top-notch premium services for free. Although storage and bandwidth are limited (unlike x10Hosting), users do get access to additional services such as free community forums to ask questions.
Free users even get to use the 24/7 tech support service, though they haven't won any prizes for their below-par response times.
Pros:
Free community forums and tech support
E-mail
PHP, MySQL and FTP
5 GB disk space
Cons:
site.byethost.com subdomain
Other free website hosting options for small businesses
While the hosting providers mentioned on this list are some of the most popular, there any many other options that you may wish to consider, including:
4 key factors to consider when choosing a web hosting service for your business
It can be overwhelming picking a web host from the tons of companies offering hosting services. Here are a few things to think about.
1. Performance
Always look out for companies offering reliable web hosting that speeds up websites and keeps them active and accessible at all times.
A high-performing web host is important because not only does a fast-loading website retain visitors, it also has some SEO benefits.
Ensure you consider performance when choosing a web host for your small business. UENI's users, for example, enjoy a fast-loading website with excellent uptime—since websites on the platform are hosted on Amazon Web Services (AWS).
2. Ease of use
Some web hosting companies have dashboards that are too complicated for non-techies to navigate, leaving beginners struggling to do basic setups on their own.
But with an intuitive interface, you'll be able to log into your hosting account and quickly rectify issues as they spring up.
3. Cost
You have to consider your budget when choosing a web hosting provider.
Although hosting companies offer tiered pricing packages, be sure to choose only a plan that suits your needs and budget (not the one with the most features).
Also, look into every web host's renewal fee to ensure it isn't way higher than the initial first-year fee (and that you'll be able to afford it when it's time for renewal).
4. Support
Cases of lost files, malicious login attempts, downtime, and several other issues are reasons you might need the urgent assistance of your web host's customer support team. So it's important to choose a website hosting provider with excellent customer support.
Popular web hosting companies provide assistance across multiple channels: live chat, email, phone, and social media. Check review sites to see existing customers' experiences with a given web host's customer support team.
The negative side of free website hosting
There are many catches to free website hosting and you should consider the following before signing up and investing your time in a great website:
You might not actually own your website. Check the terms and conditions to verify the rights you have to your website under a free host.
You could lose your site at any time. If the host finds itself in trouble, you could lose your site overnight and never get it back again.
You may find it restrictive. Many free hosting sites impose restrictions so you cannot customize or improve your website as much as you might like. This is mostly due to a lack of plugins, which are often made available under paid subscriptions.
Moving can be difficult. Shifting your site to another hosting provider may prove as difficult as moving your family home. Some providers make it very complicated to switch, basically forcing you to stay put and continue using their services.
However, don't let this put you off! If you're simply looking to test the waters or you only need a basic website, you may find that a free hosting provider is perfect and can greatly benefit your small businesses.
Build your small business website with ease
After reading this guide, you should have a pretty good idea of the best web hosting for small businesses. However, if you're looking for a done-for-you solution comprising website design, hosting, and lead generation, check out UENI.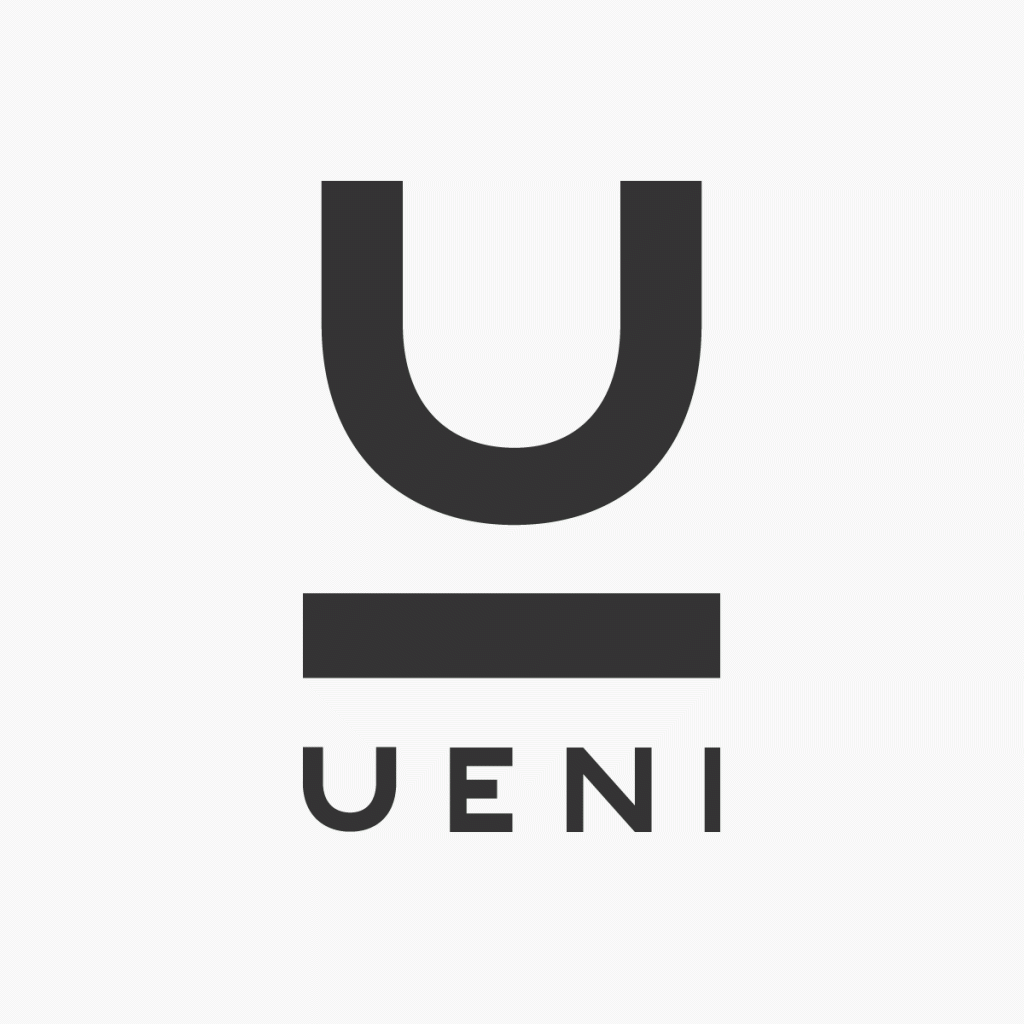 UENI helps small businesses build stunning, fast-loading websites and provides marketing services that improve visibility.
With UENI, you'll get a responsive and free website with unlimited hosting, professionally written content, online booking functionality, the ability to accept card payments and sell products from day one.
In short, UENI saves small business owners the cost and hassle of hiring a web developer, copywriter, and marketing agency. What's more, free web hosting is included in all UENI's plans.
So, if you'd like to build a high-performance small business website with ease, click here and create your free UENI account to get started.