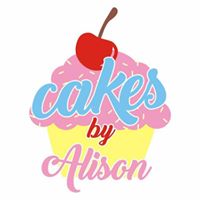 Cakes By Alison Steventon
About Us
Custom bakes
Do you have a birthday or anniversary coming up, or want to surprise a loved one with a special gift? At our cake shop we offer personalised, handcrafted cakes to make your big day that bit more special. Our artisan cake makers will bake a tailor-made treat to your specifications, from custom icing and lettering all the way down to your preferred type of flour. If you have any queries just get in touch on the number provided, or pop in and chat to our friendly staff.
Cake making is an art
Whether you're looking for a birthday cake, a tray bake for the office bake sale, or endless delicious choices for your next big event, we can help, Our dedicated and talented bakers offer a range of traditional bakes, and we're also happy to work with you on a unique, bespoke cake if you want something really special. From cupcakes to multi-tier masterpieces. we're your go-to bakery experts.
Best Cake Makers in Birmingham
We offer a variety of different sizes, types and flavours of delicious cakes at Cakes by Alison Steventon in Birmingham, baked and served fresh every day. Whether you fancy sponge cake, carrot cake, chocolate cake or anything else, our artisan bakers have the expertise and skill to craft up any kind of cake for any occasion. Give us a call at or request a sample of our selection of freshly baked treats… because everyone loves cake, don't they?
Amenities
24/7 availabilty

Free consultation

Parking available

Wheelchair accessible

Wifi on premises

Bike parking available

Good for children
Testimonials
Amazing cake made for my Boyfriends Birthday will definitely be using for my sons 1st Birthday. Will definitely be recommending to anyone and everyone.
Amazing Decor and amazing taste 10 /10.
To wake up to a fantastic picture of my sons 3rd birthday which is absolutely amazing!! I can not recommend Alice enough. My son is mad on the chase game show and fireman sam, Alice has done such a ...
Request a service
Request a service
Fill out the form
We do the rest!
Areas Covered
Birmingham. Delivery charges apply