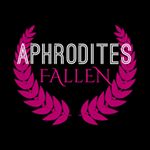 Aphrodites Fallen
About Us
Our dedicated and innovative team
At Aphrodites Fallen, we represent a large number of professional dancers & performers, managing their bookings and schedule for gigs, public appearances and private events. Our roster covers an eclectic range of styles, from dancers to stilt walking and fire performances. If you're looking for high-end entertainers with a flair for the live show, look no further than our entertainment roster.
Professionalism in performance
With our service you can expect a level of professionalism that is sometimes lacking in the entertainment industry. Our friendly team will be more than happy to help you with the selection, payment and performance procedures for our performers. All of our performers turn up for shows with the right know-how and attitude necessary to deliver an incredible show like no other.
Best Event Entertainment in Manchester
From parties, to night life, and corporate events – relax – and let us do it for you. At Aphrodites Fallen, our team of professionals take the guesswork out of event planning and our expertise means you can expect everything to run like clockwork. We have a reputation for delivering the exceptional as standard and with help from our trusted network of performers we can ensure your special occasion is one to remember.
Services
Event Entertainer Hire
Request a service
Request a service
Fill out the form
We do the rest!
Areas Covered
Manchester London Sheffield