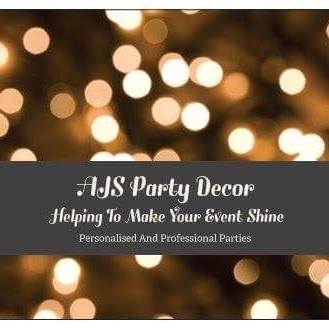 AJS Party Decor
About Us
Making your events shine
We understand that not all of you have the ability to drop off many chairs, as well as all the cutlery that comes with it. So, our planners come to you and help prepare your event and install your furniture without a hitch. Once you're finished with it, we'll come back and take it all away. You don't even have to lift a finger. Planning and event with AJS Party Decor couldn't be simpler, so give us a call today.
For every special occassion
One of the main things that we pride ourselves on here at AJS Party Decor is the wide range of events that we're capable of catering to. Whether it's a wedding, christening, indoor function, or outdoor function, we have many years of experience finding solutions to your event decor woes. Hire our event equipment today and ensure your event runs smoothly with only the highest quality in town; we do it all!
Best Event Decorating in Mansfield
Based in Mansfield, at AJS Party Decor we have all the right decorations to make your event extra special. If you're looking for personalised and professional party planning, then we're the team for you. Whether you require balloons, chair covers or maybe you need a complete event makeover for a wedding or special occasion. Whatever your needs we're sure we can help you make your event a success. Call us today on 07403144509 to find out what we can do for you.
Testimonials
Absolutely recomend these guy n dolls to do your occasion , they give you excellent service never need to worry about anything so you can just chill and enjoy whatever your celebrating. Thankyou so ...
What an amazing job you did at our christening. We loved everything you did, the room looked amazing and all the little touches where perfect. Thank you ever so much
I would like to Thank you both so much for all the hard-work, imagination, preparation and finishing touches, we wereover the moon with the end result, you both went above and beyond for us to have ...
Services
Event Equipment Hire
Request a service
Request a service
Fill out the form
We do the rest!
Areas Covered
Shirebrook, Mansfield, Chesterfield, Nottingham, Sheffield