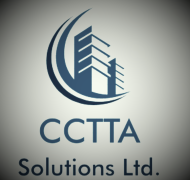 CCTTA Solutions LTD
About Us
Ready for some shine?
Our specialist team of trained cleaners are ready at short notice, to visit your property and address your cleaning requirements. We pride ourselves on using industry-leading products and techniques to leave your home or office sparkling. Whether you're seeking end of tenancy cleaning or after party cleaning, we guarantee a rapid and efficient service, leaving you free to do other things. Take a look at our list of cleaning solutions now and choose the right option for your property.
We do it all
Many of our valued customers told us that they were struggling to find the time to do their cleaning. So, we're delighted to offer our broad range of cleaning services here at CCTTA Solutions LTD. You can bolt on bespoke cleaning services to your regular domestic cleaning, or reserve them separately - it's entirely your choice. When it comes to cleaning, our expert team are perfectionists, and will ensure that every service makes your home shine.
Best Cleaners in New Addington
At CCTTA Solutions LTD, we take the hassle out of cleaning. Whether you're seeking a domestic or office cleaning service, our trained cleaners work to the highest standard and will leave your home or office sparkling. We offer all types of domestic, commercial and industrial cleaning. Call us today to discuss your cleaning requirements.
Amenities
24/7 availability

Free consultation
Services
Cleaning Services
Send a Message
An email will be sent to the owner
Areas Covered
Croydon, London, Kent, Surrey