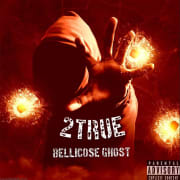 2Truebellicoseghost
About Us
Finest Music Producer in Stockton-on-Tees
At 2Truebellicoseghost, we offer all the necessary services for recording artists. Stop by our office in Stockton-on-Tees for a meeting and let us take care of your musical project. Whether you simply need to book the recording studio with a sound engineer or you're looking for full production, we are here to make your music shine. Do you want to see your professionally recorded music next to the records of your favourite artists? Get in touch with us at 07504 009533.
Production services
Some artists have a clear vision for their band and after working on their arrangements, they are ready to hit the studio. But that's not always the case. If you're a singer/songwriter in need of a producer to take your songs to the next level, we are here for you. Send us your demos, and we'll get back to you to set up a meeting. We will show you the best way to present your music. Our team has worked on countless records and will surely do justice to your art.
A Quality Set-Up
You may have spent years working on the collection of songs you want to record with us. Rest assured, our equipment, studio set-up and engineers are all first-rate. An industry-standard recording studio, filled with great equipment and manned by a team of engineers and mixers who really know what they're doing – yes, you're in safe hands with us. From the initial recording to the arrangement and mixing, we'll create a final result with all of the characteristics and personality that you're looking for.
Services
Music Producer Service
Send a Message
An email will be sent to the owner
Areas Covered
United Kingdom, Canada, USA