Whether you're new to marketing or have years of experience under your belt, it can be difficult to keep up with the number of small business marketing tools available to enhance your strategy. Not only can they make day-to-day marketing easier, many tools are also free or include a free version. So let's get started with the best marketing tools for your small business:
Website analytics and optimisation tools
1. Google Analytics
The go-to in website analytics, this is a free analytics tool to gain customer insights and measure the performance of your website or mobile app. Data can be carefully segmented by geozone, language and many, many more metrics.
2. Hotjar
Beyond Google Analytics, analyse user behaviour through the use of heatmaps, clickmaps and scrollmaps.
3. Yandex Metrica
Learn how people engage with your website through session replay, heat maps and form analytics, then analyse key metrics through Yandex Metrica's intuitive dashboards.
4. Visual Website Optimizer
Want to start A/B testing but don't have the know-how or resources? Visual Website Optimizer lets you run tests in a matter of minutes. You just need to copy and paste a snippet of code and you're good to go!
5. Google Data Studio
Part of the Google Analytics suite, Google Data Studio transforms your data into easy to understand dashboards and reports. Overall, these dashboards help you to make better, well-informed business decisions.
6. Google Tag Manager
A completely separate tool to Google Analytics, Google Tag Manager lets you easily add and modify tracking to your site without the help of developers.
7. Tag Assistant
A quick and simple tool that helps you identify any Google tags that are not installed correctly.
The best SEO and keyword research tools
8. Google Keyword Planner
A great tool for beginners, the Google Keyword Planner by AdWords lets you enter 1 or more keywords and view the average monthly searches and competition level. It is a great way to estimate the success of a chosen keyword or find inspiration for new ones.
9. SEMrush
Available on a free trial, SEMrush is the Google Keyword Planner on another level. Search for short and long-tail keywords and which are better for paid and organic traffic. International companies will enjoy the worldwide feature, which lets you perform searches for more than 131 countries.
10. Moz
If you have lower search requirements, Moz is a great SEO tool and is also available on a full paid version for pros. The free version allows for 10 queries per month. As well as the usual keyword analysis information, Moz gives new keyword suggestions and great SERP analysis.
11. KWfinder
KWfinder focusses on long-tail keyword research and you can search by language, country and city. The search results display exact monthly search volumes, CPC and difficulty.
12. SEOmonitor
Examine your overall SEO performance with SEOmonitor. One special feature is the possibility to view how many people actually see your website in Google results.
13. SE Ranking
SE Ranking is an automated solution for multiple SEO tasks, allowing small- and medium-sized businesses to spot the top keywords, do fast bulk keyword analysis, and evaluate competition. Their latest update allows you to access competitors' historic organic and paid keyword data as far back as January 2020, which is a great tactic for generating niche analysis and getting insights for a new project.
Social media marketing tools
14. Buffer
Searching the web and found a link you want to share with your audience? Buffer it! This social media management platform allows you to add other people's content (and your own, of course!) to your social media posting schedule. It is compatible with all the major social media platforms including Facebook, Twitter, Instagram and LinkedIn.
15. Hootsuite
The industry standard for social media management tools, Hootsuite lets you manage multiple social media accounts from a single dashboard. Schedule future posts and view post insights from one place.
16. AgoraPulse
As well as managing socal media posts for all the major networks, AgoraPulse offers the option to create ad campaigns such as competitions and quizzes using its suite of apps.
17. TweetDeck
A lot like Hootsuite and Buffer, though this tool focusses solely on Twitter. You can manage multiple Twitter accounts and even follow new accounts from one dashboard.
18. Mention
Like the name indicates, Mention informs you whenever your brand, products or competitors are mentioned. All of this is done in real time and you can even reply to social mentions from within the platform itself.
19. Brand24
An alternative to Mention, Brand 24 also tracks mentions for your brand. As well as including keywords you want to monitor, you can also blacklist certain keywords you don't want to include.
20. Sumo
If you're looking to make it easier for your website users to share your content to social media, Sumo is for you. It also keeps track of the number of times a piece of content has been shared.
21. Biteable
If you know anything about social media in 2018, you understand the importance of video. Biteable allows you to create short and shareable videos your audience will love.
22. FollowerWonk
Gain in depth Twitter analytics with FollowerWonk. It provides you with insights such as who your followers are, where they are located and when they use Twitter.
23. Tailwind
Tailwind is specialised in Pinterest and Instagram scheduling. It helps you post during the best engagement times and helps you grow your audience.
24. Facebook Ads
Reach the 2 billion people who use the biggest social network in the world with Facebook Ads. You can customise the audience that sees your ad, use eye-catching formats that are adapted to all device sizes and then analyse the results using Facebook's ad reporting tools.
25. Facebook audience insights
A free tool that helps you break down audience data. You can analyse everything from demographics to device behaviour.
26. Facebook Analytics
Gain insights into how your audience interacts with your business on Facebook. It's free and you can measure interactions across apps, websites, Facebook pages etc.
27. Facebook Pixel
Facebook Pixel is a short piece of code that tracks conversions from Facebook on your website. It can also be used as a remarketing tool to target your audience on the platform.
28. FB Pixel Helper
Check if your Facebook Pixel is installed correctly with the FB Pixel Helper tool. You can also see exactly which events it sends.
29. Adespresso ads
Enter any keyword or company name and you can view past and present Facebook ads based on that criteria.
30. World Time Buddy
If you're working on an international level, never mix up time zones again with World Time Buddy. It helps you line up time zones when scheduling posts.
31. Social Warfare
A very popular WordPress plugin that allows you to create text snippets or quotes to share on Twitter. You can also choose specific images to be shared directly onto Pinterest. Even if you don't wish to use these specific features, you can simply use the plugin to customise the look of your social share buttons.
32. SocialQuant
Find new, relevant people to follow on Twitter using SocialQuant. You can use the unfollow option to remove inactive accounts or accounts that do not follow you back.
33. TweetBinder
Search for Twitter and Instagram hashtags using TweetBinder. View insights such as interaction in terms of likes and comments, user rankings and reach.
34. Audiense
Analyse your existing audience to find out the best time to tweet to maximise your reach and engagement.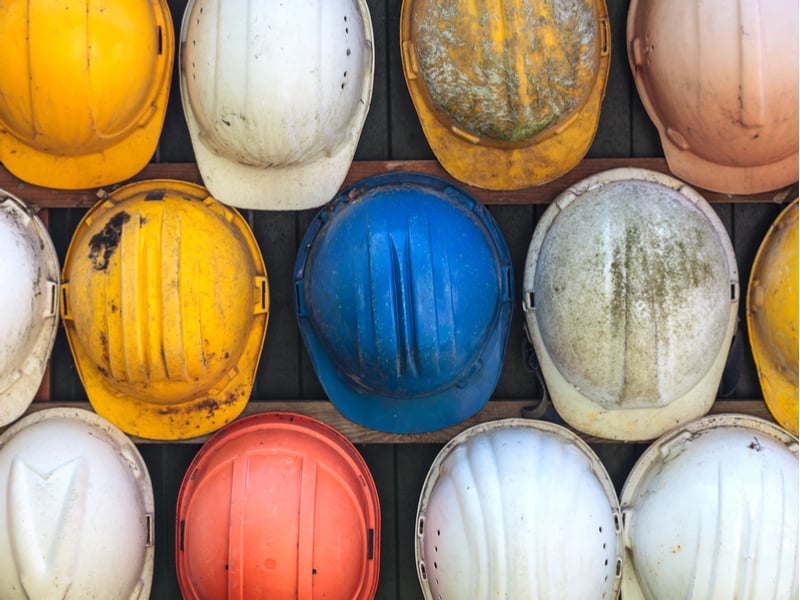 Content marketing tools
35. Buzzsumo
Use Buzzsumo to find out which keywords and topics your audience is interested in. You can use it for inspiration to find new content ideas or to find other posts on the web you might want to share with your audience.
36. Google Trends
Use Google Trends to find out what is hot and what is not right now. It is a powerful tool to create content that is relevant to your audience.
37. Hawkeye
Research content ideas using Hawkeye. It is an excellent tool where you simply need to enter a keyword to view a breakdown of topics and their level of engagement. You can also view word count in relation to shares for a particular keyword, giving you an idea of the ideal article length.
38. Answer the Public
Find out what questions users are asking Google with Answer the Public. It is a great way to research new content ideas in relation to your keyword.
39. Ahrefs
Perform backlink analysis with Ahrefs. It allows you to not only analyse the quality of your own backlinks, but also those of your competition.
40. Yoast SEO
An extremely popular WordPress plugin that helps you to better optimise your content in terms of SEO. Write a text, then choose a keyword and the plugin will make suggestions and highlight problem areas.
41. Serpstat
Serpstat automates SEO processes using 5 different modules with their own purpose: rank tracking, backlink analysis, keyword research, site audit and competitor research. It claims that by using the tool, you can save days' worth of work with just a few minutes of input.
42. Feedly
Curate content and follow all of your favourite blogs and websites in one place with Feedly. You can organise your feed into different categories and share content directly to social media.
43. Scoopit
An alternative to Feedly, Scoopit is another content curation platform, though it also allows you to embed content in your own website.
44. Pocket
Found a great article but don't have time to read it right now? Add it to Pocket. If you use iOS, the app can even read the article to you while you're busy doing something else.
45. Grammarly
Ensure that all of your online copy is error free with Grammarly Not only does it check for spelling mistakes, it also deals with grammar and syntax issues as well. Install the plug-in and it will check all copy in WordPress, e-mails and your CMS system.
PPC and remarketing tools
46. Google Ads
Advertise your business on the world's number 1 search engine: Google. It is free to create a Google Ads account, but you will need an allocated budget to bid on keywords. It works on a pay-per-click (PPC) model, meaning that you pay for every click you receive to your website.
47. Bing Ads
Yet another PPC model, but this time it is for the Bing search engine.
48. Appstore Search Ads
Appstore Search Ads is Apple's version of Google Ads within its Appstore. It is a good way to promote your iOS app.
49. Pushengage
Pushengage is an alternative way of reaching your website users after they have left. Once your subscribers accept to receive notifications, you can send them breaking news items, announce flash sales, send price alerts and more!
Productivity marketing tools
50. IFTTT
Standing for 'If this, then that', IFTTT is a tool that creates rules. For example, if your brand gets mentioned on social media, then the link is saved on that Google Doc. It essentially helps you save a lot of manual work and improve productivity.
51. Trello
Manage your projects end-to-end using Trello. Label your most important projects as high priority and watch them move through your self-defined process to completion. This tool is a great way to keep track of ideas and projects.
52. Asana
Similar to Trello, Asana is a project management tool that lets you track the progress of a project. Assign tasks to others, organise projects into categories and share documents, all in the same place.
53. Confluence
An alternative to Asana, Confluence is a project management tool that is designed for bigger projects.
Competitor analysis
54. Rival IQ
Identify your competition's strengths and weaknesses with Rival IQ. You can measure your performance against theirs using a range of metrics including SEO keywords, social media and website content.
55. SimilarWeb
SimilarWeb allows you to benchmark your performance against your competitors. It can also reveal their analytics and online strategy, as well as identify new players on the market.
56. SpyFu
Looking to spy on your competitors? SpyFu allows you to view your worst enemy's best keywords. You can see which keywords they are using in their marketing campaigns and how many they are ranking for. It is a great tool to gain industry understanding.
Mobile and App marketing tools
57. AppAnnie
AppAnnie is designed to accelerate your app strategy no matter what business you're in. It offers numerous data and custom insights with the aim to optimise keywords and increase visibility in the app store.
58. Leanplum
LeanPlum is a mobile engagement platform that helps you build lasting mobile relationships. Using customer insights, you can personalise marketing to each and every user to keep them engaged.
Content outreach tools
Content outreach can be quite difficult at the best of times, let alone in the new normal businesses are adjusting to now. Respona has a great guide to adjusting your email outreach accordingly.
59. Mailshake
When targeting influencers or bloggers, you may want to improve on your regular business e-mails. Mailshake 'shakes up' e-mails with a range of fun and engaging templates.
60. Headreach
Find industry leaders, editors of your favourite magazines and influencers in one place with Headreach. It is a great tool for content outreach as contact details are also provided.
61. OutreachPlus
Organise your e-mail outreach with OutreachPlus, a tool that lets you set up e-mail campaigns in minutes. Use templates to configure the e-mail, upload a list of prospects and track the relationships you build. There is even an option to automate follow-ups with prospects that don't get back to you.
62. Traackr
Track your relationships and communication with different influencers. Traackr shows each influencer's social media profiles, blog posts, conversations and more!
63. Klear
Another tool to find top influencers. It features over 60,000 categories so you are sure to find who you're looking for in your niche!
64. Buzzstream
Another tool to research influencers and contact them. You can personalise messages and build relationships with them through Buzzstream. The platform also allows you to set reminders for follow-up e-mails, for example.
65. Pitchbox
An automated outreach tool to reach those that matter. You can target bloggers in different niches through keywords. You can also create personalised e-mail templates and follow-up e-mail templates as well as create e-mail sequences within the Pitchbox platform.
66. GroupHigh
A more expensive outreach tool, but it has all the features you could ever want or need. Search over 15 million active blogs and filter them by content, reach, social following etc. Use the results to build customised lists, which can then be organised according to followers and SEO stats, which is automatically kept up-to-date by the tool.
67. Data Scraper
Scrape and download any data from a website with the Data Scraper. It is a particularly good tool to scrape websites for outreach. How does it work? The tool extracts data out of HTML and imports it into Excel spreadsheets.
68. Google Alerts
Set up alerts so you know as soon as your brand or product is mentioned on the Internet. This is particularly useful if you are running an outreach campaign, as it picks up pieces that may have been published, yet the author has failed to inform you.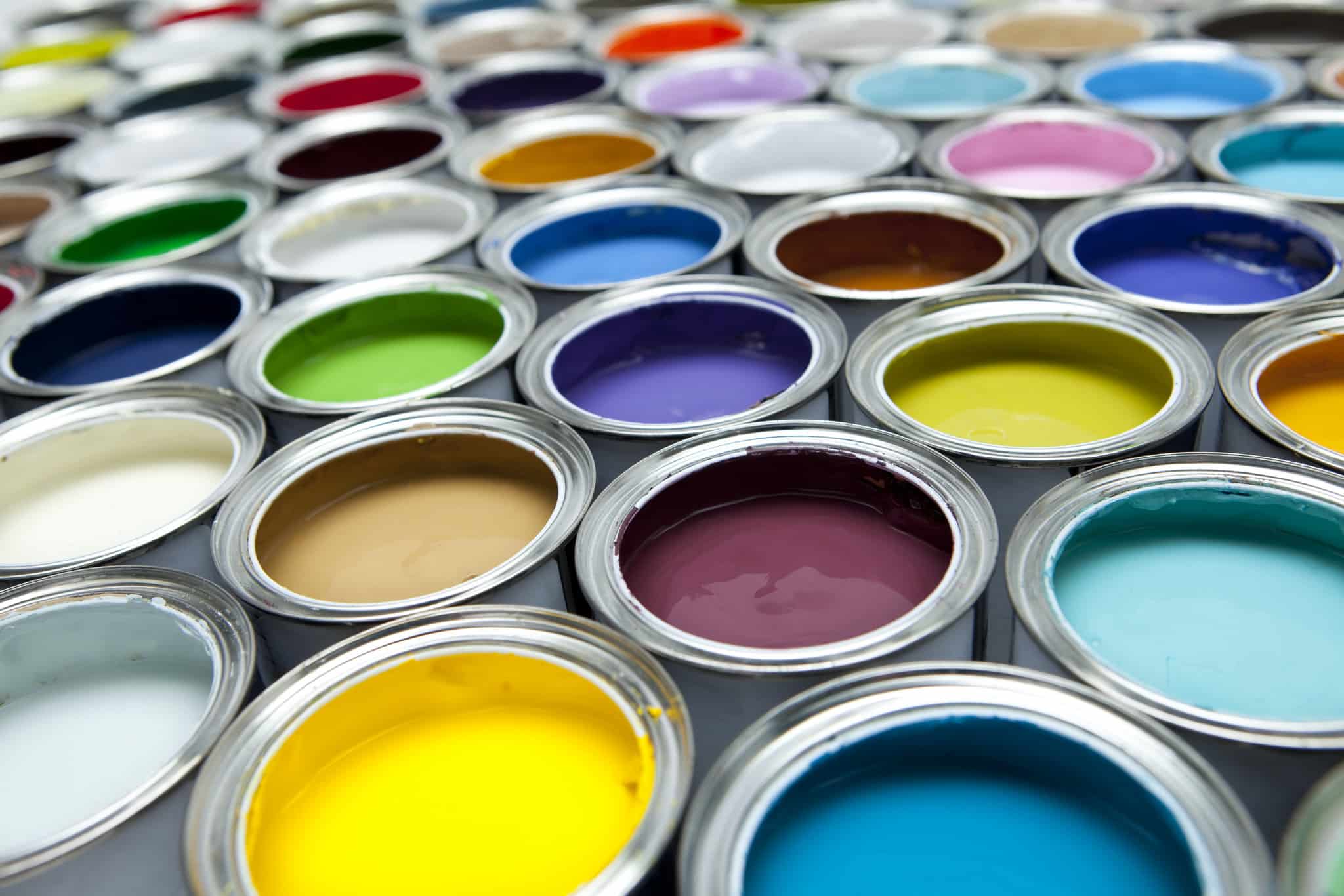 Project management tools
69. Evernote
On the go and got an idea? Add it to Evernote. The app syncs items saved on your smartphone with those on your computer, and vice-versa. You can also add documents such as PDFs, images and important e-mails.
70. Slack
A great way to keep track of project related conversations. You can create different groups, or channels, for specific teams or projects.
71. Todoist
Manage your projects with Todoist. You can invite other people to collaborate on projects with you, drag and drop each tab as the project progresses and even create child projects if you have someone helping you out.
72. Jira
Better for larger projects, Jira lets you create teams, add comments and upload files, like designs.
73. pCloud
A multi-device cloud storage solution that allows you to invite others so that you can work together on projects.
Marketing automation tools
74. ConvertKit
Customise e-mails with great templates using ConvertKit's e-mail marketing automation tool. It is a simple-to-use tool that helps you grow your online audience.
75. Zapier
A tool that connects different online services and automate actions between them. You can connect up to 9 services including social networks to your account, then use either pre-made zaps or choose how you want them to work for you.
76. Active Campaign
An easy to use e-mail automation tool, which allows you to set up entire customer journeys in just a few clicks.
77. Manychat
If you receive messages on Facebook Messenger but can't quite handle the quantity, consider setting up a chat bot with ManyChat. It allows you to manage your marketing, sales and support using Facebook's messaging network.
Design tools
78. Canva
Like the idea of Photoshop but it is either too expensive or complicated? Canva lets you create professional looking infographics, social media images and customised graphics in just a few clicks. You can even use templates to get images that are optimised for each and every social platform.
79. PicMonkey
Calling all amateur photographers! PicMonkey is an editing suite featuring tools like wrinkle removers, teeth whitening and blemish fix. Like Canva, you can then add your own graphics, logos, stickers etc.
80. Adobe Spark
A free graphic design app to create animated videos as well as social graphics. You can use curated designs or create your own images with text overlays.
81. Gratisography
A free stock image website to find photos that you may not have the resources to create yourself. Gratisography is specialised in strange, rather than traditional, images that will make an impression.
82. ColorZilla
Found a colour you love on a website and want to know how to recreate it? ColorZilla lets you pick out colours and even paste it into your own design.
83. Eye Dropper
An alternative to ColorZilla, Eye Dropper is another tool that lets you pick out any colour from any page and use it on your own designs.
84. Bootstrap Studio
Even if you only have limited HTML and CSS knowledge, you will love Bootstrap Studio. It lets you build landing pages via drag and drop, or if you're feeling confident, you can write the code too. Your design is updated in real time and shows you what it will look like on all device types.
85. Flatpack
Another drag and drop landing page designer site. Although it won't replace a real designer, it will give you an idea of what modifications to your site will look like.
86. Marvelapp
A tool to create website and app mock ups. It is very popular with designers, but anyone can easily use its features to see what a final product will look like.
87. Lapa.ninja
Lack of inspiration? View screenshots of landing pages and websites in one place with Lapa.ninja.
88. Behance
As well as a good tool for finding inspiration for your website or landing page, Behance is actually a portfolio website, so you can find the best designer to work with on your next cool project.
89. Dribbble
Another portfolio website for designers. Find more freelancers or inspiration here.
90. Unsplash
A great website for royalty-free photos. All photos are free to use and although you don't need to attribute copyright, the photographers behind each photo appreciate it if you do.
The best marketing blogs
91. Digital Marketer
More than just a blog, find case studies, guides and spreadsheets on Digital Marketer.
92. Neil Patel Blog
Neil Patel is the king of growth hacking. His articles might be long, but they are full of insight.
93. Jon Loomer Blog
If you want to find out more about Facebook Marketing, Jon Loomer's blog is the place to go. It offers practical advice that is easy to understand.
94. Sumo.com Blog
A blog for marketing ideas, including detailed studies that are backed-up with data.
95. Hubspot Blog
If you're looking for detailed articles on how to increase your traffic, check out the Hubspot Blog. Keep an eye out for Hubspot's free tools that are often advertised on the blog.
96. Ahrefs Blog
Check out detailed and data-backed case studies on the Ahrefs blog.
97. Content Marketing Institute Blog
Everything you ever wanted to know about Content Marketing is on this blog. It really is the go-to place for reading about how you can increase your inbound traffic.
98. Buffer Blog
Looking for social media advice? Buffer also have a blog that helps you improve your social strategy, often in conjunction with their social media planning tool.
99. GrooveHQ Blog
An excellent source of advice for start-ups and big businesses alike. It covers a range of topics including strategy and team building.
100. MOZ Blog
The home of Rand Fishkin's infamous Whiteboard Fridays. Every Friday, Rand explores a difficult topic in a way that is easy to understand and accessible to all. What's more, it includes actionable insights that you can implement once you have finished watching.
101. Adespresso Blog
An extension of their Facebook ad tool, the Adespresso blog tells you all about their recent experiments. If you're using the Adespresso tool, this blog is a must-read to help you get the most out of it.