Have you always dreamed of starting your own business? Becoming an entrepreneur is a dream job for many people: no boss to speak of, you're the master of your own schedule and you get the pride of developing your own project. Being a business owner looks easy on paper, but an important aspect to consider before you take the plunge with a new business venture is what kind of business to start. It's not always easy to decide which projects have the potential to be profitable.
So here are 35 of the best business ideas to start a new business in 2018.
If you're a digital lover
New applications are developed and launched everyday so it might be a competitive market but if you have a unique idea you can make a running business out of it.
Every business needs a website in order to promote its image and products, so if you have the required skills you can be sure that the demands will never stop.
Internet security consulting
Hackers and viruses are massive threats to companies nowadays, especially when they handle sensitive information and private data. By setting up an internet security consultant business, you can help these companies stay safe while making money.
Chatbots are becoming increasingly popular among companies, as it is an efficient way to promote their products as well as staying constantly available for their customers.
Social media is completely rooted in our society so if you know how to use it well, many companies will need your skills.
Virtual reality development
Virtual reality is developing more and more and is a really promising market for an up-and-coming entrepreneur with original ideas.
Electronic repair services
This kind of service can be really expensive, so if you can bring the prices down compared to traditional shops and offer good services you will quickly make a name for yourself.
You are interested in administration
Personal or virtual assisting
Many company leaders and high-rankings need a personal assistant so if you love planning and organising you will find many opportunities to expand your business.
While it is similar to assisting, it offers A more general range of services. You will not assist one person but a whole company or department.
Several companies resort to independent financial advisers on many occasions so if you have solid knowledge in finance you can make your business grow fast.
If you have experience in this area there will be plenty of work for you as accounting offers a wide range of job possibilities.
You are a salesperson at heart
Companies are always in need of competent freelance marketing advisers and you can enjoy the freedom to diversify while working with different companies.
Becoming an eBay assistant is an easy way to start a business, you sell products for others and take a commission on every transaction. However if you decide to go for this one be very careful of the scammers out there. Make sure to check out the legitimacy of the person you are dealing with and to keep track of all exchanges with them. If you have any doubt about the job, don't do it as you may risk facing some serious legal consequences if you end up in a money laundering case.
Whether you choose clothing, crafts or anything else, online stores will always be a flourishing market offering many benefits: open 24/24 7/7 and no premises fees.
This kind of services is in constant expansion but is not saturated yet so you can still enter the market and be successful.
You want to start a business in hospitality
More and more people are using personal chefs whether on a daily basis or on special occasions so if you have the skills go for it.
Independent bakers are really trendy since a few years so if you can make beautiful and tasty cakes – whether you are a professional or an amateur – you can definitely make a business out of it.
If you have an original concept idea and want to create a place of gathering around coffee, a coffee shop or a cafe is the ideal type of business for you to start.
Just like for a coffee shop you need a good location and an original decoration to get started. Add good beverages and good music and you have a running business.
Food trucks are really trendy at the moment and they allow you to enter the catering industry with less requirement and constraints than a restaurant. Make sure to find a strategic location for your truck.
You have an artistic streak
If you enjoy writing then freelance is a good way to start your own business and to diversify. You will have many possibilities to expand your business.
If you are fluent in more than one language you can easily start a profitable business with more or less experience.
An editorial business can be easily started and it offers you a variety of possibilities in expanding your services.
With good material and determination you can start a photography business. You can expand your client base and get a reputation pretty quickly.
Companies are always looking for graphic designers to create promotional material. If you have a computer with graphic logiciels and know how to use them you are ready to start your business.
Interior design gives you the possibility to work with both private individuals and business owners. You don't necessarily need a diploma to become an independent interior designer but if you have one you will understand better the bases of the job.
You want to start a business in people care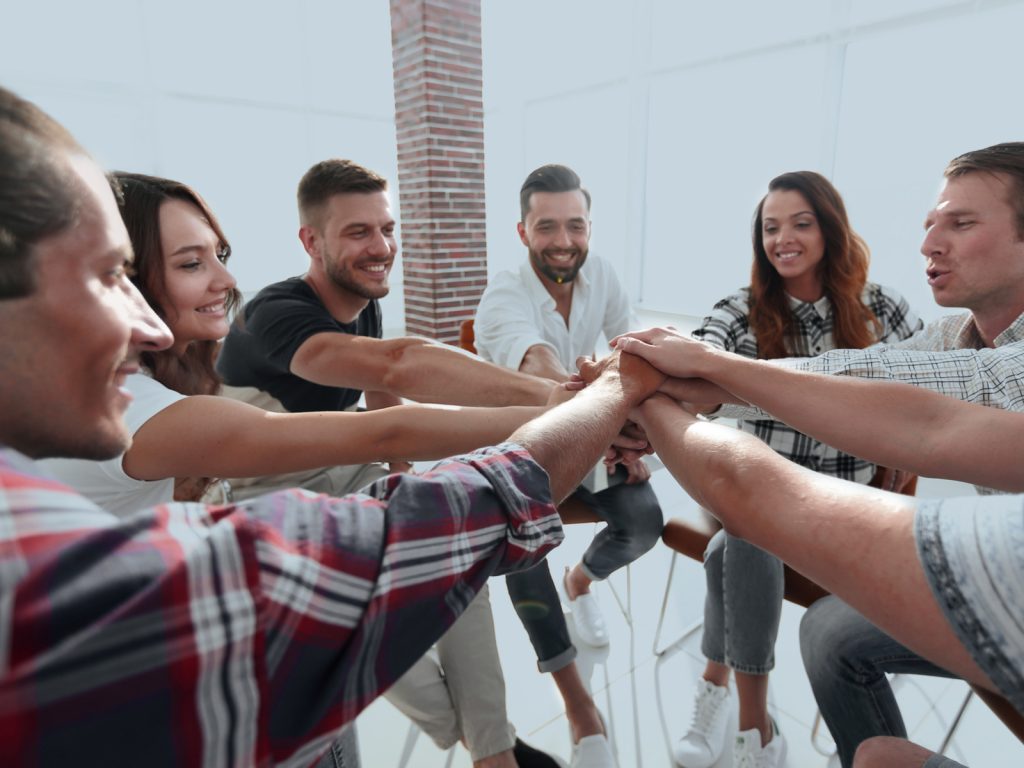 There are more and more demands in this growing industry. People want to spend less time cleaning and companies always need cleaning services.
Just like cleaning, gardening is one thing that many people would rather pay you to do instead of doing it themselves, for lack of time or motivation.
House improvement services
Many people consider housework improvement as chores and would willingly pay a professional to do it better and faster.
It's never easy to move out when you have lifetime's belongings. As there are already many removal services you can offer to pack people's things and make a business out of it.
Child and Senior care are two booming industries so if you have the motivation and skills you can enter a never dying industry.
If you have knowledge in academic disciplines you can make money out of it by starting your tutoring business.
Planning a personal or business event is not an easy task so more and more people turn to event planners. If you are organised and able to work under pressure there are many opportunities for you in this industry.
Having a personal trainer is not only trendy but it is also profitable. If you are a fitness lover there is definitely a place for you in this industry.
If you have trained or have experience in this industry yo can easily become a life coach and mentor many people from different backgrounds.