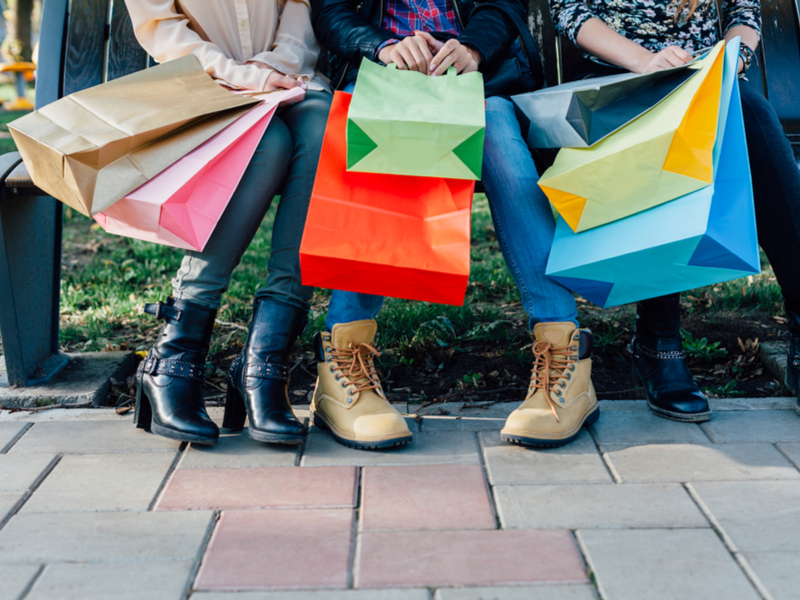 If you work in retail or customer service, you probably know just how hectic holiday shopping gets.
As a local business, you might feel that competing with the huge revenues brought in through mega-sales hosted by big-chain and e-commerce stores is out of your reach.
But it doesn't have to be, no matter what the size of your operation.
The best example is Small Business Saturday UK. Originally held in the US on the first Saturday after Thanksgiving (the day after Black Friday), this annual initiative encourages holiday shoppers to patronise small, local storefronts.
And it works. On Small Business Saturday in 2016, shoppers spent £717 million at local stores, up 15 percent from the year before.
This year, Small Business Saturday UK takes place on December 2. To encourage it, many councils will be waiving parking charges or closing roads on that day.
If you own a brick-and-mortar shop, you should jump on this occasion and take full advantage of the holiday season.
If you're unsure how best to prep your business for a Christmas buying blitz, here are 5 questions to should ask yourself:
1. Are you offering the best holiday shopping experience?
You likely do not have the resources of those big-box stores. But that doesn't mean you can't beat them. You have the potential to offer a one-of-a-kind, personalised customer experience they simply can't match. It's your business and you really care.
During the holiday, make sure you offer first-class customer service. Give your team a quick pre-holiday training to review your service standards. Spend a minute going over your refund policies and other operating rules so things run smoothly and you can keep your customers happy.
Compared to megalithic retailers or online marketplaces, your small business probably can't compete in terms of quantity or discount.
Instead, place the focus on your strengths: one of which is a personal touch.
Yes, customers are driven by deals, but most also appreciate special attention when they visit a store (so it feels like their place). You are a real part of the community; emphasise that in your dealings with customers. This is their local spot, part of their neighbourhood. Let them feel a sense of ownership (don't worry, you still get to keep the money).
Lastly, during the holiday season, make sure your customers get all the support they need.
This can be done by improving your hospitality or implementing a new, customer friendly policy (like free booking cancellation). Try out some thoughtful, Christmas-spirit gesture.
Don't be a scrooge!
2. Are you holiday sales ready?
As much as hanging up fairly lights on your storefront is part of preparing for Christmas, so too is making sure your digital storefront is ready-to-go.
First, verify that your website is using a responsive template so that your customers can load your website rapidly, from a smartphone, tablet or a desktop.
Research showed that mobile accounted for 41% of retail revenues in the UK last holiday season with one third of all payment made on mobile devices during Black Friday.
Customers are busy and stressed when shopping for the holidays. Make sure they're able to access the information from your website, book an appointment with you, or request a quote — no matter which device they browse your website from.
Indeed, there is nothing more frustrating that a slow-loading website, or being forced to zoom in to read the complete offer.
(We can help you get a mobile optimised website if you want).
Your holiday-ready website should also display all the information people need to find your local business. Also, remember to update your price or service list if needed, and to test your booking or check out process.
Prepping your site also means putting up seasonal offerings, such as a Yuletide promo code or special offers with a countdown to entice people to take part.
Finally, you can also easily customise your website by adding graphics to your banner or hero images. Tools like Canva or Visme are a great way to create customised images for your site or social channels and give it that Christmassy, gingerbread latte feeling.

3. Are your customers aware of your services?
No matter how big your brand is, awareness is key to your success. During this upcoming busy season, make sure people know about you and your services.
You can achieve this with online ads, or even traditional marketing like flyers. But placing ads on Facebook allows you to target exactly who will see your ad (and Facebook knows a lot, maybe too much, about its users). Plus, customers are more likely to be at home during the holidays, and probably browsing on their tablet or mobile.
Have you considered running an email marketing campaign too? This is a good way to bring people to call your business.
Email open rates usually rockets during holiday season when everyone is looking for coupons or good deals.
Use this at your advantage by crafting a killer campaign, including a clear call to action.
Before the season begins, make sure you have your holiday sales strategy prepared.
What promotions are you offering? How are you planning to advertise? Through which channels and at what costs? What kind of return are you expecting?
You should have a detailed marketing plan to guide you through the holiday season up until January 1.
Your strategy should include: deals and discounts, promotion methods (email, social media, traditional advertising), your budget, loyalty rewards, etc.
Having a clear vision of what you plan is, how much you are going to spend and for what results will help you define your promotion goals through the holiday season and stick to it.
5. Are you taking full advantage of your small business status?
Again if you want to compete with giant retailers, the solution isn't to try and compete with rock-bottom prices. You will lose every time.
Instead, focus on offering what these stores can't offer. Flawless customer service. A personal approach. And unique or high-quality offerings.
Remember: the best part of your business is you. You are what makes it different from a chain store where the owner is nowhere to be seen and the staff has no stock in its success.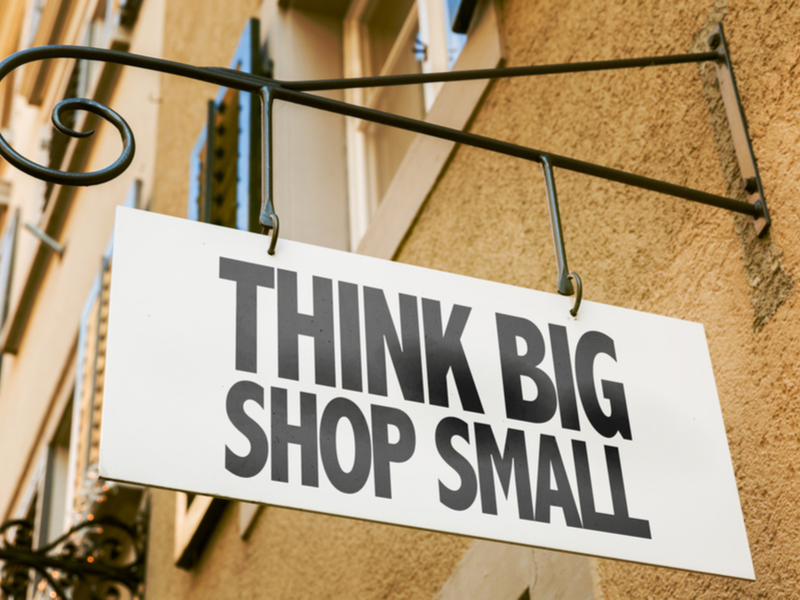 Rather than selling off your service, focus on offering additional incentives to encourage purchases. Think giveaway or gift cards. Depending on your activity, this can also be a freebie related to your activity. Have you thought about giving away cool samples?
Think of it as a way to increase the value of the original purchase. As a local business you have the ability to showcase your service, whatever it is, in an original way. Make it special and people will pay extra for it.
So take full advantage of your advantage as a local business.
And happy holidays!