These days, the possibilities of having an online business are endless.
It might seem like you're carefully planning your next move in a complex game of chess.
We're here to through the potential minefield with a list of the 50 best online business ideas that you could use right now in the comfort of your home to start seeing benefits instantly.
Let's dive right in.
Online Writing Business ideas
Open a Blog
In 2018, it's never been easier to start a blog. Blogging has the potential to become a viable business and if you monetise your content, can function as both as your creative outlet and sole income.
Two attributes to start blogging are:
Content – You need to create consistent content that educates, informs, and/or entertains your readers.
Revenue – You need to sell something through the blog, such as advertisements, affiliate links or sponsored posts.
Write an eBook
eBooks have steadily become a popular business and you no longer need a publishing house to publish your next big story. Once you write your masterpiece, there are many online websites that you can publish your eBook on, including Amazon, where it can generate a consistent income.
Secret Tip: Amazon will start promoting your eBook if you can generate a couple hundred sales in the first week.
Write Copy for Businesses in Need
There are many different industries that need a Copywriter. The main premise of the role is to review copy and correct grammar, style and make sure the text follows editorial policies to achieve clarity and accuracy. You can join sites like Upwork and start your online business as an Editor right now.
Write medical content
The demand for medical writers is continually growing in pharmaceutical and healthcare world, making 2018 the ideal time to join.
Medical writing involves writing scientific documents for healthcare websites, health-related magazines or news articles. Due to the scientific material and the target audience you will need to be a medical pro with decent writing skills.
If this business idea has peaked your interest, but you are concerned you lack the required skills, have no fear, there are many training resources to help you land this one.
Proofreading
Businesses, authors, clients and students have one thing in common – the need for someone to look over their documents. If you are a grammar pro and have experience in writing, you can build a business where they send you their work online.
Transcribe
Transcription can be a monotonous task, but it needs to be done. To transcribe, you need a decent headset and word processing programme. If you reckon you have the skills to listen to various accents and tones and correctly turn the audio into written form quickly then this could be the task for you.
Translate
Do you have a foreign language under your belt?
Great news! Many businesses need translation services. With online translation jobs you need fluency, close attention to detail and the ability to recognise language tone correctly.
Create an Online Newsletter
Good news: Setting up an online newsletter is fairly straightforward.
Bad news: Formulating a sizeable following is tricky.
However, if you focus on creating a credible newsletter that will draw in an audience, you will find financial success through product or service sales.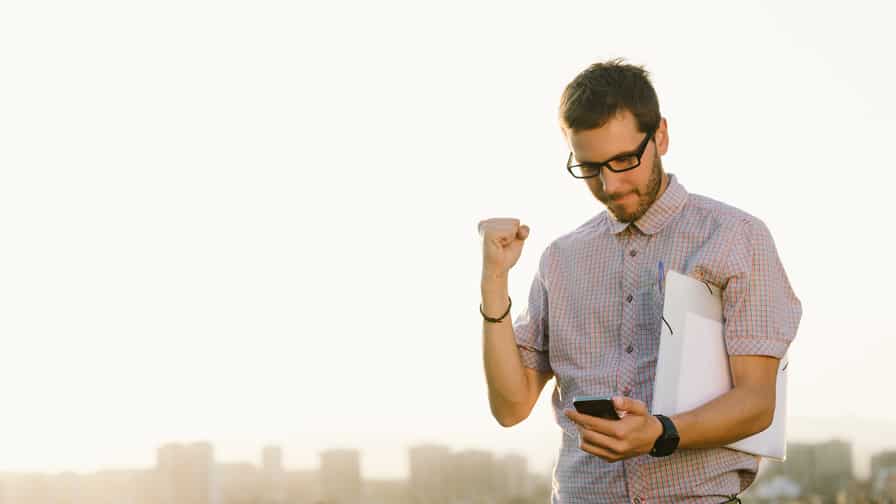 Online Career Business Ideas
Become the Middleman between Employees and Employers
Become the middleman between businesses and their ideal candidate. Source candidates online and match them with jobs that will suit their skill set and are what your client is searching for.
Create Career Documents
Words are a power source of communication and CVs and cover letters can be a hard nut to crack. Use your grammar and writing skills and work with your clients help them with career-based documents that will create a gateway to their dream job.
Provide a Lead Generation Service
As a lead generator, you'll find potential clients for your client. You need to be a master of persuasion and your creative side must shine through by finding methods that will successfully source potential customers.
Online Sales Business Ideas
Sell on eBay
Yes, eBay selling may seem like last decade's big discovery but you can still create a lucrative business with the site. Sophia Amoruso, the founder of Nasty Gal, an online fashion company started her business on eBay, selling vintage clothing and now sells to 550,000 customers worldwide.
To start, you can try selling products listed for a higher price on eBay and, if it sells, you can reinvest the profit into more products and watch as profits rise.
Sell handmade Products
If you can produce a constant flow of handmade products, you can sell these on online sites like Etsy, where there's an audience for everything.
If you buy your materials in bulk, the cost can be low and you can quickly make a profit
Increase Companies Sales
There are many online marketing business ideas you could take on. Here's one on sales:
Like the title may give away your number one goal is to offer a service to your clients that will increase their sales. This can be accomplished by raising the business profile, through targeted marketing campaigns and strategies.
Resell Domains
Buying and flipping domains is similar to property development; you buy a domain for a relatively good price, put in a bit of work to make it more appealing to the public, and then resell it for a profit.
You can also sell your own domain, or buy somebody else's and flip it.
Consult Clients on their Travel Arrangements
Yes, it's true that a lot of people book their holiday online. However, if you market yourself well, you can create a business to help both businesses and customers find the best deals for their travels and you can be their direct communication before and during their trip.
Online Artistic Business Ideas
Illustrate for Companies
Often businesses will pay Illustrators to work freelance to work on a particular project instead of hiring a full-time employee. If you are a skilled artist you don't necessarily require an arts qualification. Instead you can begin by creating an online portfolio through social media sites like Instagram or your own website.
Design Graphic Content
Here's the deal: If you have Photoshop and InDesign skills, you can start earning a living as a Freelance Graphic Designer. You could earn a large amount of money for just a few hours of your time, assisting brands with their design ideas from sales pages to website designs and logos.
The first step is to play to your strengths and get started creating a relevant, memorable portfolio.
Develop WordPress Themes
WordPress is a world-famous site for blogs and websites, but have you ever thought about who creates the Themes?
You can build an online business by creating ready-made themes for people that are searching for an easy way to put together their own WordPress blog.
Sell your Photos on Stock Photography Websites
Here's one for those who enjoy taking photos. You can start selling your photos as stock images online and create your very own photography business.
Design Websites
How to ruin website credibility instantly: have a poorly designed website.
To become a website designer, start off by building a comprehensive online portfolio to showcase and attract clients.
Then put your HTML skills, knowledge of websites and a keen eye for design and detail to work and help businesses create websites that will take their online presence to the next level.
Online Social Media Business Ideas
Manage companies Social Media Accounts
If you're social media savvy, this could be the route for you. Many businesses need assistance with their online presence. Managing their social media accounts through community management or post formulation could give your bank account the attention it's been asking for.
Create a Private Facebook Group
Start a paid private Facebook group, where you can deliver content to committed members.
Consultant companies on their Social Media
Small businesses often have to handle their own social media marketing, but struggle to spend adequate time developing and implementing a great social media strategy, as a consultant, you can help them determine the best tactics. As their follower count grows, so too will your business.
Advise companies on their SEO
Many smaller business owners fail to recognise the potential impact of search engine optimisation (SEO) on their business. Reach out and use your SEO skills to help businesses appear higher on the Google search rank and in doing so, drive more traffic to their website. This will create revenue for them and an income for you.
Become an Influencer
Alternatively, you could put your energy into increasing your own social media or blog following. Maintaining a large following can open the doors to working with brands to promote their products and services on your account.
Become a YouTuber
If you're comfortable in front of the camera and have video editing skills, a YouTube account could generate a strong stream of revenue through ad shares. All you need to get started is a camera – even just your mobile phone – and software to edit your video.
The best part is, YouTube can open the doors to opportunities, including brand partnerships, which will provide a stable and exciting income.
Online Coaching Business Ideas
Coach Business
Now: If you have great business expertise, why not create an online business that helps aspiring entrepreneurs find similar success?
You can offer your coaching services to clients online and communicate with them daily, weekly or monthly via email or Skype.
New business owners could really value your service and recommend you to their social network.
Coach Life Teachings
Who said life coaching has to be in person?
You can benefit from taking your coaching online, as it would be cost efficient and you'll be able to connect with people all over the world and watch your business flourish.
Online Marketing Business Ideas
Consult Companies on their Marketing Strategies
Many businesses search for people with marketing experience to create marketing plans and proposals. You can create and execute online marketing plans for organisations around the world.
Affiliate with Businesses
Affiliate marketing is one of the most valuable tactics companies use to promote their services and products to customers. You can earn a living online by posting links and even earn a share of each sale that you refer.
But here's the kicker:
This will be easier to accomplish if you have a website or YouTube channel with a large following.
Online Digital Business Ideas
Become a Professional Video Editor
Do you enjoy editing videos in your spare time?
Turn your hobby into your profession and bring your clients' visions to life through the power of video editing. Transform their raw footage into a video of their dreams.
Start your own Podcaster
Of all our online business ideas, creating your own podcast is perhaps the most forward-thinking.
Podcasts are on the rise, and present a great opportunity to make money through advertisements, sponsorships and even festival competitions. If you can attract loyal listeners that trust your word, you'll be able to sell your own products and services as well advertise for affiliates.
Online Software Business Ideas
Develop Websites
If you are more technical and less design savvy, you can also work on the backend of a website and build the website up from scratch.
You will need to be a coding genius and invest a lot of time and effort, but web development can be very financially rewarding.
Develop Apps
Mobile apps grow more popular each year, making 2018 an optimal time to get in on the action.
If you have coding and mobile app technical knowledge, there are two options:
You can build a business as an app developer for clients
Or you can create your own app to sell.
Develop Software
If you are an expert in creating software, you can create your own software to sell. Otherwise, you can offer your software services to businesses working on pre-installed software and you will be able to work across many industries and not be limited to one sector.
Online Teaching Business Idea
Teach Online
Gone are the days when tutoring needed to done in person. Put your acquired skills to work and set up a business where you teach clients a variety of subjects online.
Online Administrative Business Ideas
Offer Remote Technical Support
Many businesses fail to have a budget for a full time IT Technical Support worker. You can work remotely and monitor and maintain the company's computer systems and networks.
Provide Customer Service
Often companies outsource their customer service communications team. Here's an online business idea where you will can help clients and customers acquire a service or resolve any issues they may have.
Conduct Research
There are many options when it comes to becoming a freelance researcher. Some include a social researcher, market researcher or even a researcher for a writer working on their latest novel. Think about the experience you have and the field that you can make the most impact in.
Manage Online Tasks
Two questions:
Do you have exceptional organisational skills?
Can you carry out admin tasks both quickly and efficiently?
so, we may have found the online business for you. Put your organisational skills to use as an online task manager, where you will carry out tasks for clients such as data handling and running online errands.
Online Website Business Ideas
Create a Website Membership
If you already have a website or an idea for a website that people could benefit from, you can offer a paid membership for your audience. They can become a community and access all the perks of your website.
Maintain Websites
The bottom line is website maintenance can make or break a website.
You can provide services where you help maintain or manage your clients' website.
Critique Websites
Do you have website experience and fancy yourself as a critique?
Well then, your search for a new business idea is over. You can form a business from critiquing websites, providing tailored feedback of changes or improvements that will heighten their online visitor experience.
Online Advertising and Public Relations Business Ideas
Connect Businesses and Sponsorships
Advertising is a lucrative profession. You can set up a network that allows businesses to find advertisements and sponsorships that they can mutually benefit from.
Manage Companies Public Image
A business' reputation is highly important, which creates an opportunity for you to create a successful business. As a PR manager you need to create and maintain a favourable public image for your client. You can provide this through communication programs, fielding media questions and pitching stories to the media.
Consult companies on Pay Per Click
Remember those sponsored ads at the top of your Google search? Well, that is Pay Per Click advertising.
It's a form of internet advertising that brings highly targeted traffic to websites. Your clients will pay each time their ad is clicked and a user visits their site.

Online Culinary Business Idea
Create Tailored Meal Plans
If nutrition and food preparation is right up your ally, you could become a meal planner.
Many people live busy lives and would benefit from having someone plan healthy meals for them.
Use online channels to consult with clients and follow up with specific and nutritious meal plans.
Online Finance Business ideas
Consult Businesses on their Finance
Now it's time to shine some light on those of you that would like to create an online business that is focused on the world of finance.
If you have a financial background, one of the simplest ways to earn money online is to put your energy into becoming a Financial Consultant, where you'll plan your clients' financial future, by offering financial information and guidance.
Offer a Bookkeeping Service
Staying on the topic of finance, companies need their financial transactions kept tidy and accurate. If you think you're up to the task then bookkeeping could be your next move.
So, there you have it. 50 online business ideas to get the ball rolling on creating your very own online business.