There are so many things to think about when trying to set up a successful small business website. Besides the basics such as making it look nice and telling your customers about your product or service, you also need to consider the minefield of SEO, usability and good-quality content. So where do you start?
Good question. To help you get started, we have created a guide of 55 features we consider essential for any small business.
Website creation
1. Domain name: A domain name is essential for consumers to access your website. It needs to be easy to remember and of course, directly linked to your business name. In the United Kingdom, the most popular domain names end in .com or .co.uk.
2. Tagline: Attach a catchy and meaningful tagline to your business. It helps customers instantly understand what you do, and with a cleverly thought-out tagline, remember who you are.
3. Logo: Add your logo so customers know they have reached the website they are looking for. If you don't have a logo yet, design one that is easy to remember and recognisable, yet distinctive to your brand. A graphic designer will be able to help you design an effective logo.
Hosting, security and legal requirements
4. Website hosting: Your website hosting needs to be reliable and fast. This is the core of your website and if things go wrong, you need a host provider you can trust to get it back up and running as quickly as possible. Compare the price and reviews of different host providers to find one that is right for you.
5. Security: Just like a computer can get infected with a virus, the files linked to your website can be targeted by hackers to bring it down. You should use anti-virus software and other security features to ensure that your website and its users stay safe. It is also a good idea to regularly update your software.
6. Website backup: An automatic backup feature is absolutely essential for when things go wrong. Unfortunately this does happen, even with great security. If your website gets hacked for example, you need to be able to retrieve all of your information quickly. Without the backup, you will essentially have to start again from zero.
7. Cookies consent pop-up: Not only essential on all pages of your website, but also a legal requirement if you collect user information. Install a cookie consent pop-up if you practice data collection.
Basic website features
8. Navigation bar: Your navigation bar should be placed towards the top of your website pages. It should also be easy to understand. Simple is better, but a lot of thought will be required to organise your website in a way that customers can easily find exactly what they need.
9. Slider or image: Display your company's most important information in the slider or main image on your website. What sets you apart from your competitors? Place it here!
10. Search bar: Include a search bar so users can search your website's pages for essential information.
11. Product or service information: Tell your website visitors about the main features of what you sell and why it is better than your competitor's.
12. Easy to read URLs: Ensure that your page URLs are easy to read and understand. Remember that some users will use these URLs to access your site through browser history. They are also important for search engines as they use this information to understand what information your pages contain.
13. Calls to action: CTAs or Calls to Action are actionable buttons that invite users to purchase an item or sign up for something. They should be included on all pages of your website, not just the homepage, but they need to be used carefully so that your website does not sound too pushy and cause users to leave completely.
Communication
14. Business information: It is surprising how many businesses fail to communicate their key contact information. Make sure to add your address, phone number and preferred contact method.
15. Business hours: Tell your customers when you operate so they understand when to contact you or when they can hope to hear back from a query they sent you.
16. Schema.org: Embed structured data on your webpages, such as business information, so that it can be used by search engines. This is invaluable for small businesses with a physical store as it allows Internet users to understand where the shop is located, visualise it on a map and call with the click of a button.
17. Social media buttons: Link to your social pages so your website users can follow your recent updates, news and events.
18. Newsletter sign up: Create a database of contacts and leads (potential clients) to send important company information to. That could be news items, special offers etc. But remember, you can no longer automatically sign users up for anything. Make sure to read about the General Data Protection Regulation (GDPR) if you are unfamiliar with this topic, or risk receiving a heavy fine!
19. Online chat feature: If you have the resources to accommodate an online chat service, advertise it! This is a great tool to answer customers' questions and help them buy your product or service.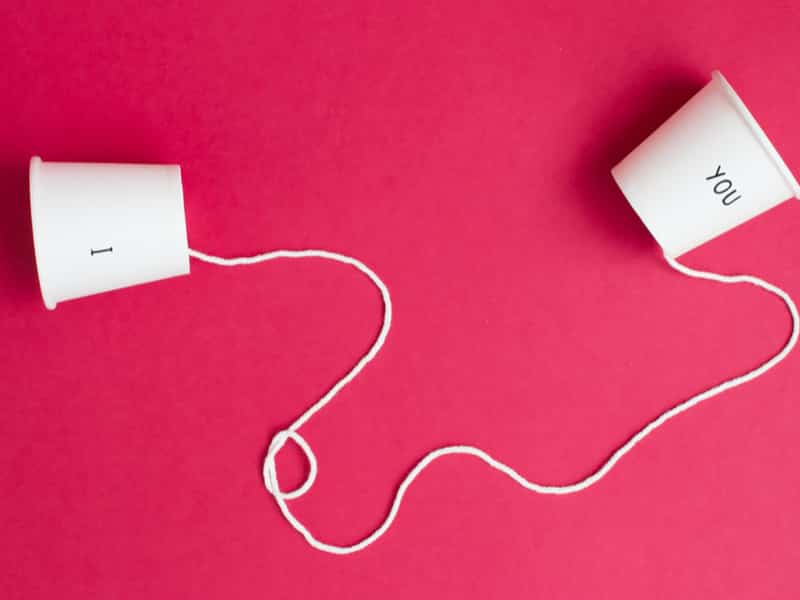 Building trust
20. Reviews: Add testimonials from clients that already love your product or service. This helps to add value to your proposition.
21. Our clients: Include a list of well-known clients you have worked with. Be sure to include their logo to allow your website users to instantly recognise their name and improve the credibility and trustworthiness of your site.
22. Trust badges: Show users that you are a legitimate business. SLL badges in particular prove an encrypted connection between your site and the visitor's web browser.
Design features
23. An aesthetically pleasing design: Internet users place a surprising amount of importance on the design of a website. Consider enrolling the help of a graphic designer to create a website your audience will love and ultimately, relate to your business. Don't forget that the colour scheme will also play a huge role. Different colours provoke different emotions and your designer will be able to help you choose a scheme that reflects your business.
24. Easy to read font: Remember the days of Comic Sans? Well, cartoon font is not so popular these days, so you will need to choose a font that is easy and pleasing to read. Your graphic designer can also help with choosing a font.
Website Pages
25. Contact page or form: Allow your customers to contact you. Create a contact form or include your essential contact information such as phone numbers and email address. Consider adding an anti-spam feature such as a Captcha, which helps to avoid automatic crawlers from sending spam to your inbox.
26. About Us page: This page may seem like a bore to write, but it is actually one of the most important pages on your website. Let customers quickly understand what your business does.
27. FAQ Page: Answer questions before your customers have even thought of them. This can help you save money and resources in the long term.
28. Blog page: Set yourself out as an industry leader in your field. Good-quality blog posts add credibility to your business. Should it be in the form of product descriptions or a blog, the best online content is an art form, written with both users and search engines in mind.
29. Team page: It may be relevant to introduce members of your team to your potential customers. This can help to improve relatability and the level of trust a potential customer confides in your company.
30. Privacy policy page: Having a privacy policy page will not only help with any legal issues, it also helps search engines determine how trustworthy your website is. This is particularly the case if you collect consumer data, yet don't have this page to explain how you use this information.
Content
31. Good-quality content: Make sure to add valuable content to your website. It should be informative and written with the user in mind. The best content allows a user to make informed decisions on their own, which ultimately leads them to choose your product or service.
32. F-pattern: This is an easy-to-read content layout. The F-pattern is a proven method for communicating the most important information in a text.
33. Internal links: Essential for both navigation and adding value to your website, internal links help create an information hierarchy for your website. It also spreads the ranking power of links around your site.
34. External links: Link to other valuable content to add value to your own. By linking to external sources, you have the potential to attract important, relevant traffic. By linking to valuable sources, search engines are likely to consider your content as valuable as well.
35. Link to tags: Use blog article tags to link to other relevant content categories users may be interested in. This will help to improve user retention on your website.
36. Use a spellchecker: You may not be taken seriously if your website content is full of spelling mistakes. Your CMS, such as WordPress, should include a spellchecker. You can also consider installing a browser plug-in such a Grammarly, which identifies spelling and grammar mistakes, as well as syntax issues.
Blog
37. Popular blogs: List your most popular blog articles in the sidebar. If they are already popular, likelihood is that new visitors will enjoy reading them too.
38. Lead generation magnets: Materials such as free guides, reports and whitepapers are all examples of lead generation 'magnets'. This means that they effectively entice users to communicate their contact information in exchange for good-quality online material.
39. Related content: Show content and or products that is related to whatever a user is already viewing. This may appear with the title 'You might also like…'. This is relevant for e-commerce related products and for blogs, this should link to related articles.
40. Social media share buttons: Add social buttons so users can share your content on social media. Blog posts, for example, are often shared on Twitter, Facebook and LinkedIn. For photos and products, you can also include a link to Pinterest. This is particularly useful for visual websites and those related to fashion and lifestyle.
41. Comment feature: Allow users to comment on your blog posts and start a discussion with you. Be sure to reply to all comments if you activate this feature. It is important to acknowledge the effort users have made to communicate with you.
SEO (Search Engine Optimisation)
42. SEO optimised content: Your content should be optimised so that search engines can easily find it. This concept is called SEO (Search Engine Optimisation) and while texts should be written to include keywords, it should not be written solely for search engines.
43. Relevant keywords: Target relevant keywords in your website copy to improve your organic traffic. Ensuring that the keywords on your page are relevant to your business will also help to decrease bounce rate.
44. Modifiable Meta descriptions and titles: Just like you need to optimise your website copy, you will also need to ensure that your Meta descriptions and titles include SEO-optimised texts with relevant keywords. These descriptions and titles are used by search engines to understand what your content is about.
45. Sitemap creation: Use an automatic sitemap creation feature to ensure consistency throughout your website. This helps search engines find your pages, and as the name suggests, it is like a map for your website.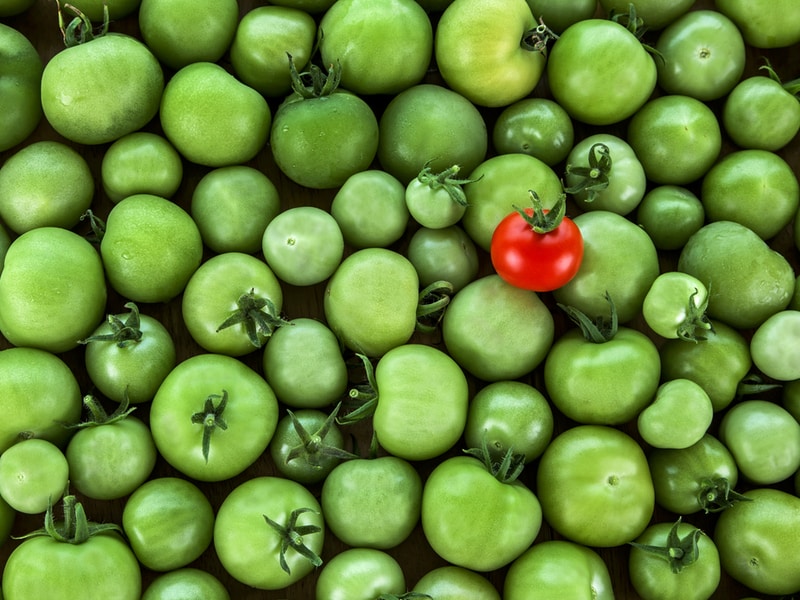 Usability
46. Mobile responsive: In a mobile-first world, it is more important than ever to have a mobile responsive website. This means that your website displays just as well on a small smartphone or tablet as it does on an ordinary computer.
47. Multi-browser compatible: Consider that Internet users could be using Chrome, FireFox, Safari or Opera. Your website needs to work well on all browsers.
48. Optimised code: Well optimised code helps to improve website speed and load your webpages quickly. This will also increase user retention and lower your bounce rate.
49. Use browser cache: When a user visits a website, they need to download the pages they are visiting to view them. By using browser cache, previously downloaded pages will be stored, meaning that the next time a user visits, it won't take as long to download pages and view the website.
Analysis
50. Google Analytics integration: Integrating Google Analytics into your website is essential for data analysis. As well as helping you understand user behavior, it will also enable you to make informed decisions about your website.
51. Google Webmaster Tools integration: Use the Google Search Console to see which pages perform well and which successful keywords are linked to these pages. Having Google Webmaster Tools linked to your website will also help to understand which pages are not working so well and require SEO optimisation.
Features to avoid
52. Background music: Not only will background music slow down your website, it can also cause users to instantly bounce off.
53. Videos on the server: Upload videos onto YouTube or Vimeo rather than onto your website server. This helps to prevent slow page load speeds.
54. Flash elements: Again in terms of page loading speeds, avoid flash elements on your website.
55. Avoid a click to enter feature: Users expect to be able to enter a website automatically without any additional clicks. A feature such as this can cause confusion or frustration and dramatically increase your bounce rate.