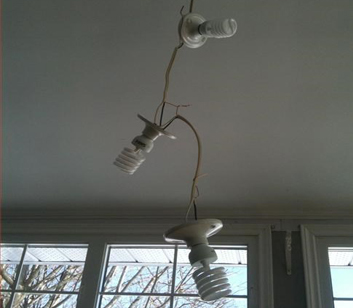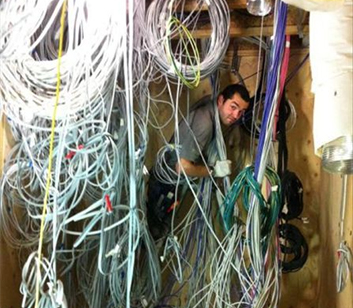 If you've ever experienced an electrical problem — such as dead outlets, flickering lights or breakers that can't stop (won't stop) tripping — you might decide you have the handyman skills to fix it yourself.
But here's a handy tip: DON'T.
Electrical work is complex and delicate, so it's easy to mess things up.
To prove it, we've compiled a thorough list of the worst electrical fails, each of which shows why you should 100% never try to fix anything electrical by yourself — OR hire any electrician who isn't fully qualified. Doubt us? Then take a look at six of the worst electrical fails in the history of the Internet…

1. Tangled Cabling
Dodgy cabling is always going to be pretty dangerous. You might want to steer clear of any home you see with this installed.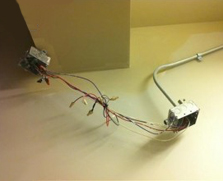 2. The Flooding Socket
This is clearly one of the most exaggerated cases you'll probably see, but again, highlights the importance of vetoing DIY repairs.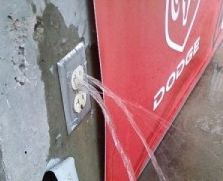 3. The Design Flaw
Whether this is an architectural design flaw or the fault of the electrician, either way this is a sure neglect on both parts and you should not attempt to fix it.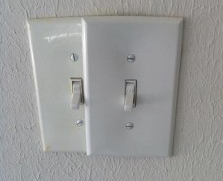 4. Outdoor Safety
This is probably one of the worst outdoor cabling systems we've ever seen, and the fact that it's just been left out on the street for anyone to brush past is shockingly scary.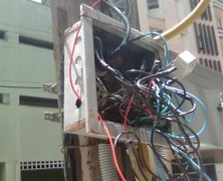 5. The Entertainment Risk
Do yourself a favour: go to the store and buy a proper sound system, and please, don't wedge the plug socket in between two sandals OR put it in your paddling pool.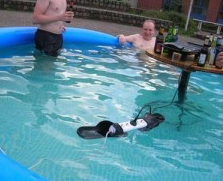 6. Creative DIY
Overwired paneling, uncovered junction boxes and overlamping are all common problems, and though easily solvable, this should be done by someone who knows exactly what they're doing. You know, the professionals who are trained in avoiding electric shocks.
The obvious takeaway:
Never underestimate the work of an electrician; the good ones put your safety first.
Electricians have the relevant skills and knowledge to deal with situations — and you can save yourself the charred fingers and questionable holes in the wall.