There's never been a better time to start an online business: In, 2022 88% of all online shoppers perform online research before buying a product
Whether you are selling goods or providing services, this surge of internet transactions shows no signs of slowing down. If you want to start a business today, it needs to exist on the internet. At UENI, we've built hundreds of thousands of websites for small business owners all around the world, so we're well equipped to teach you how to start a business online. While no two businesses are the same, there are some universal steps you can take to improve your chances of online business success. We'll walk you through some of the basics and try to identify some common principles.
Find and refine your business niche
Every business starts with an idea. For some, the autonomy that comes with owning their own business is an attractive prospect, no matter the practical issues or difficulties involved. In the age of entrepreneurialism and the side-hustle, the pressing question is how to realise an idea and make it a success.
For all but the lucky few, running a successful small business will require hard work and constant oversight. You'll be working longer hours than a nine to five.
Of course, you'll have more flexibility in terms of when you put the time in, but you'll still be investing vast sums of time and energy into your fledgeling operation. There will be times when you question everything you're doing. If your business is also your passion, it can help you see light at the end of the tunnel.
More to the point, developing a product or a service in an area that you find interesting will mean you can rely on a wealth of relevant insight. Look to the communities you belong to for opportunities. Is there something they are calling for?
While working in recruitment, one British entrepreneur, Bianca Miller, spotted a gap in the market for hosiery that matched the skin tones of BAME (Black, Asian, and Minority Ethnic) women. After initial rejection from big retailers, she was spurred on, working nights to get the business up-and-running: "There was a point where I thought, am I a bit crazy, am I the only one who thought this was necessary?"
Her tights are now stocked by retail giants like Selfridges and TopShop and she also runs a successful consulting business.
Searching for a viable business option? Pain points are the best starting points. Think about the inventions we take for granted in our day-to-day lives. These all ultimately came from somebody recognising a shortcoming within an existing product, service or system and coming up with a workaround. The economy thrives on entrepreneurs identifying pain points and developing new ways to make people's lives that little bit easier.
If you already have a product or a service in mind, take a look at the competition. What kind of complaints do users have about products and services in your industry? Would it be viable to make something that addresses these issues? We'll get back to that in a moment. First, we need to understand how you can understand your potential customers.
Understand your customer with digital tools
Getting your business online can be intimidating. It can be hard to know where to start, but the internet also offers unique opportunities to test the water and investigate your target market.
Who are they? Where are they? What are they looking for? Sometimes the answer to all of these eternal market research questions is just a click away.
With an arsenal of research tools awaiting online sellers, Google is your best friend when it comes to market research. With a simple and user-friendly interface, you can glean vital quantitative data which can inform the words you use in your online copy to drive digital traffic to your business.
Google Trends is a neat interface that helps you to visualise the moving popularity of search terms over a longer period. Crucially, it allows you to track search terms by geographic location in a fairly detailed way; for instance, regions of the UK/USA.
It pays to understand how many people will be interested in your business before taking it online. Google Keyword Planner allows you to track how many people are searching for keywords related to your business during a specific time period. It also offers you more insight into the search variations and different words people use when looking for your business.This is all stuff that will inform how you put your website together but for now, focus on the words and phrases with the highest search volumes, the least competition and the highest relevance to your business.
It's a cliché – as well as a truism – that the customer is always right. The internet is no exception here, offering new avenues for understanding your customer-base and refining your sense of what people are looking for when they consider businesses like yours.
Is there some sort of digital space where people exchange comments, compliments and complaints towards similar operations? Online forums discussing similar topics? Facebook groups and pages? There are often specific industry consumer forums. If you're thinking more generally, consumer forums such as Mumsnet (for UK-based businesses) or even discussion platforms like Reddit can help you to understand the mentality of your target market.
Social media is a goldmine when it comes to uncovering the shape of your given market. Searching for recurring hashtags related to your business on Instagram and Twitter will give some indication of how much interest there is in your product. A few simple searches on the major platforms (Instagram, Twitter and Facebook) can give you a sense of what similar products are selling for. Twitter's advanced search tool is especially helpful in this regard. If you are selling certain types of artisan and craft products, running a few searches on Pinterest and Etsy could also be worthwhile.
The ultimate aim of these enquiries is to start building a customer profile. Quantitative data is useful; you want to know the age and income demographics of the people you're looking to do business with. But more importantly, you want to get a qualitative understanding of what makes them tick. What are their attitudes and beliefs? What are they looking for in similar products, services and businesses?
More traditional forms of market research are still valid when going online. Set up a stall with your product in an area with good footfall or even at an industry trade show. Offer people something small in exchange for ten minutes of their time. Find a way to get in touch with people who use companies similar to yours.
One great exercise for getting into the head of your prospective customer is to carry out market research in a place you would expect to find your ideal buyers.. If you were looking to launch a vegan lifestyle brand,for example, you could head to a vegan café and spend some time talking to patrons to get some of their thoughts on your products.
Little tests like these are a great long-term investment, as they allow you to identify potential hiccups ahead of launching your business as a fully-fledged venture.
A useful final step before you make the leap into online business would be to dip your toes in the market with a minimum-viable product. Simply put: this is anything that offers customers enough features to give meaningful feedback. For example, if you're an existing business owner, this could be a simple landing page with a simple click-through button to a page of contact details or a request to join the mailing list for your brick and mortar business. You could also use tools like SurveyMonkey to tap up email contacts for feedback.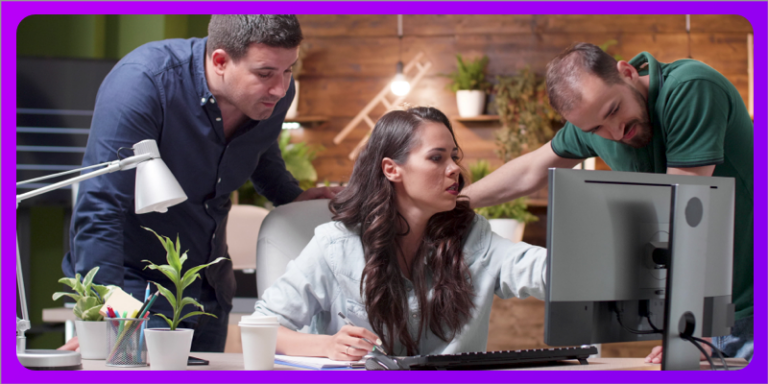 Identifying the strengths and weaknesses of your competition will be an ongoing feature of your online business strategy, shoring up the way you go about your own venture. The savvy business person will not necessarily look at how they can do something better than their competitors. Often they'll think about how they can do something differently to others in their industry. Competitive analysis is all about breaking down the who, what, where and why to find a way of separating your business out from the competition.
To do this, you must first identify who you are competing with. Google or Amazon searches for your business name, product, service and general area are important starting points. Who are the big names that come out top on searches? There is a panoply of other tools for mining information on competitors: Alexa, SpyFu and Ahrefs are three major names in this area.
When evaluating the businesses competing in your niche, it pays to think in terms of primary and secondary competitors. Primary competitors are those who sell a similar product or service and target a similar demographic to you, while secondary competitors may be selling a high- or low-end version of your product or perhaps something similar to a slightly different target market. Discerning the differences between your various competitors will help you to suss out where there is the least overlap in the marketplace.
Once you've put together this initial list, it's time to dig deeper. Looking at a competitor company's website is a great way of getting a feel for market positioning. It can also get you thinking about how to optimise your own website (when the time comes) to gain a competitive advantage. Are there details missing from their product descriptions? How is the image quality? Is their website optimised for use on mobile phone? Are they responsive to contact: email, online forms, live chat? When the time comes, all these weaknesses are things you can capitalise on and correct on your own platform.
Pay particular attention to any marketing headers and banners on their website. How do they stand out from the competition? How do they talk about their business? Have they got a mission statement? What do they say makes them different? Do they have a blog? How do they do social media?
Looking into these things can help you build a clearer image of the market and help you to understand which competitors occupy given segments. And again, these are all potential areas for improvement when you come to setting up your own online business..
Ultimately, you have to know why customers are choosing to buy from each of the various outlets on offer: is it that they have cheaper prices, a better website experience, a better product? Buy from your competitors and think about the experience from the point of sale to delivery.
Now reflect: what could you do differently to them? Cutting the cost to the consumer is an obvious strategy, but often the most effective one is to find a way of somehow improving on their business experience or positioning your business in a slightly different niche.
Think about the range of prices on sale for your product. Where is each of your competitors situating themselves? Are they aiming at budget-conscious consumers or status-oriented customers? Is there an appetite for expedited shipping? Would someone be likely to buy again and again from a more tailored and functional website?
Good business websites create a positive and memorable online experience, ultimately building trust in your brand. And how you go about doing this will be determined by the specific needs of your business.
In the long-run, big platforms like eBay or Amazon are likely to inhibit your growth. These two vast marketplaces are infamous for their competitive pricing, product saturation and sizeable transaction charges. Worse still, eBay takes a 10% cut of your final sale price and Amazon takes a referral fee for each product you sell, as well as charging you to register as a seller.
The sheer popularity of big online marketplaces means you should certainly consider maintaining a presence on them. But this should be secondary to creating your own made-to-measure website where you can really stand out and tell your story. There are user-friendly tools out there that allow you to do this with a degree of customisation.
At UENI, all of our customers receive a mobile-friendly, responsive website with unlimited hosting, professionally-written AI-generated content, online booking functionality, the ability to accept card payments and sell products, plus free Google Business profile verification.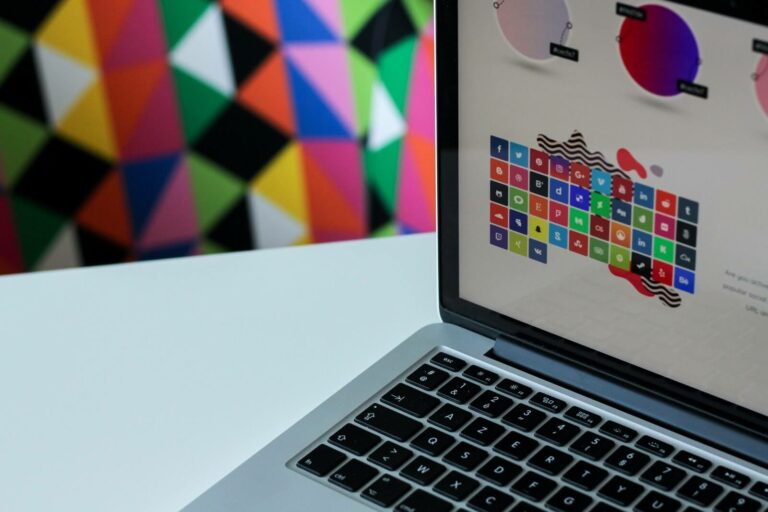 Moving away from platforms means you get rid of the middleman. This creates opportunities for direct sales and really allows you the freedom to create your own brand. Consistent branding will make your business instantly more memorable and recognisable, helping it stand out and improving your chances of repeat sales.
It's time to settle on a name for your website. Make sure your business name isn't already taken and make sure that the domain you're looking to register is available. You can't have one without the other. It's worth taking time to understand the benefits of choosing the right domain name.
The name and domain you choose should be snappy, memorable and should convey a sense of your unique selling point (USP). Ideally, you'll be the only business trading under the exact variant of your name. You should also keep your web address clear of any clumsy top-level domain editions (.blog, .wordpress, .online, .space) as these will make your site harder to find.
Finally, make sure your professional email account also showcases your domain name as well e.g. info@ueni.com.
Aesthetics matter when it comes to building your website. What do customers read between the lines when they land on your site for the first time? What separates you out from the competition?
Choose a font that fits the feel of your business and stick with it for all your communications activity.
Get yourself a logo with several iterations if you haven't already. Optimise this for display at various sizes, from a full-page display to the little thumbnail displayed on browser tabs.
Copywriting is an art of its own; its twin pillars, brevity and clarity. At heart, it's about finding a language that taps into underlying consumer psychology. Your copy has to show people how your product can help them achieve their aspirations. In this respect, it's not so far removed from customer profiling; they both hinge on understanding who you're selling to and why they want to buy.
Responsive Design. In the main, users still buy on laptops and desktops but they are increasingly making transactions based on what they have already seen on their phones. For this reason, your website has to be optimised for mobile use.
As a business owner, you need your own overarching vision of site design and should always be prepared to have the last word. Nonetheless, looking at each of these design features in turn, it's always worth considering if seeking specialised help will add value to your business.
Harness the power of social media
When your website is ready, it's time to start shouting about it. One of the most cost-effective ways of doing this is getting onto the major social media channels pronto: Facebook, Twitter, Instagram, YouTube and Pinterest.
Improve search visibility
Another way of driving traffic to your website is by increasing your position in search rankings through search engine optimisation (SEO). It's helpful to think in terms of your short-term and long-term strategy when it comes to this. There are things you can do to turbo-boost the amount of web traffic you get but ultimately, your focus should be on creating a more sustainable situation where people are coming to you organically.
One of the easiest ways of drawing users to a new website is through payPPC advertising. You can spend some money to advertise your business on a Google search. As well as instantly generating traffic, you will also be able to think analytically: which keywords are getting the most attention? Which selling approaches are working? Is the pricing putting people off? All these things can feed into your long-term SEO strategy.
When we think of search engines, we tend to think of the big names: Google, Bing, Yahoo. Of course, it's important to try and maximise your visibility in general searches where you can. But it's also worth thinking about the verticals. These are directories which focus on more specific consumer interests and localities. One advantage of these is their users already know what they are looking for and are probably closer to the point of sale.
For example, eco-consumer forum Green Choices helps consumers find everything from transport to toiletries. Making your business more prominent in these kind of verticals can pay dividends.
A final way of getting some extra hits on your website is to create useful content which is of broad relevance to your chosen industry. Of course, you can pepper this blog copy with keywords and reputable links to help you climb the search rankings.
But it's not just about drawing in more people to use your services and buy your products, it's also about creating a reputation for your business. Building this kind of trust in your brand will help you to sell, sell, sell and sell again.
Generate a steady sales stream through email marketing
Once you're making your first few sales, the next challenge is to keep the customer coming back. The good news is this is normally easier than getting them to buy from you in the first place.
Cross-selling and upselling are both good options at the time of transaction: you could offer related products or something to complement purchases on the "thank you" page. But the best long-term strategy is to build a database of contacts that allows you to regularly contact your customers through email.
Giving site users the option to join your mailing list on the checkout page and elsewhere on your website is a starting point. As a new business, it might be worth having a call-to-action header which conveys a hint of exclusivity: "be the first to know about our latest product". Consider placing a "subscribe" button at the bottom of blog posts; if people are reading that far, it's likely they'll be interested in what you have to offer.
To increase the size of your mailing list, look to incentivise joining in some way. This could be through a generous introductory offer or the promise of exclusive content or events.
Across all marketing channels, you need to be putting out high-quality content which is responsive to the wants and needs of your customer base. Again, it's all about user experience and how you can create trust in your brand. As your business grows, you can consider testing out professional email marketing options like MailChimp, Constant Contact or Klaviyo with their unique features like pre-built templates, scheduling and list segmentation.
Starting an online business is both an art and a science. Over the course of this article, we've uncovered some common principles: understand your customer, focus on their experience and try to build trust in your brand.
Be informed by quantitative data where possible. When it comes to assessing web traffic, analytics tools are your best friends for identifying shortcomings in your approach. If you're not getting much traffic through Facebook, try a different approach and see if that gets you better results. If your email marketing campaign isn't yielding sales, try to think about why that is.
It's important to be reactive and objective. If someone has a complaint about your product, take it seriously. Don't take it to heart but always try to work out if it's something you are likely to come up against in future. Try to understand if there are things you can do to change this without compromising your successes to date.
Above all, be prepared to adapt as your business grows. In an entrepreneurial economy, markets are in a state of constant flux and you have to always be ready for the next big change.