The UK Government has announced that high-street shops, department stores and shopping centres will be allowed to reopen from June 15 as part of the Government's three-stage plan to ease lockdown measures.
We appreciate that it can be difficult to sift through all the available resources and figure out what this means for your business. So, we've gathered all the relevant information in one place to make it easy for to manage your online presence.
I've heard I need carry out a COVID-19 risk assessment – what is this?
For most small businesses, the steps you need to take are simple. You can find detailed guidance from the HSE here. If you have fewer than 5 employees, or are self-employed, you don't have to write anything down as part of your risk assessment.
The government also recommends that you display the following notice in your workplace to show that you have followed this guidance:
https://assets.publishing.service.gov.uk/media/5eb97021d3bf7f5d43765cbf/staying-covid-19-secure-accessible.pdf
You should also consider displaying this information on your UENI website to give customers peace of mind. The promotion banner can be placed just under the header section to highlight this, like this: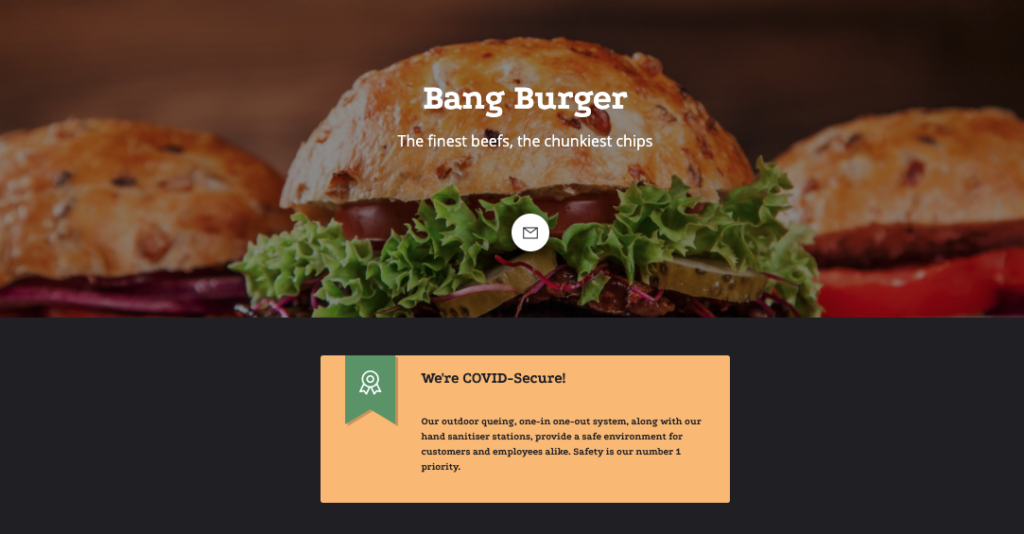 So, what does this all mean for your business?
Well as a UENI customer, you already have an online presence – this is a great start. Beyond this, allowing customers to make purchases straight from your website is an important next step. If someone is looking to purchase what you sell online or with click and collect, but you don't have this functionality in place, they'll go to your competition.
You can enable shopping cart functionality on your UENI website in under 2 minutes. You'll just need to upgrade to either the Plus or Reputation plan to get started. Click here to unlock your shopping cart.
7 tips to getting customers when you reopen
So you've safeguarded your business, now how do you go about getting customers shopping with you again?
Here are some powerful strategies for drumming up business:
· Post on social media telling past customers you've reopened. Give a great discount to really sweeten the deal (many large retailers have used this same strategy).
· Email past customers, friends and family letting them know you've reopened and incentive a visit to your store. You can also let them know what steps you've taken to ensure their safety.
· Update your website copy so that potential customers know that you're open for business and that you've taken necessary steps to ensure their safety.
· Allow for click and collect and online ordering/booking to encourage customers that remain cautious.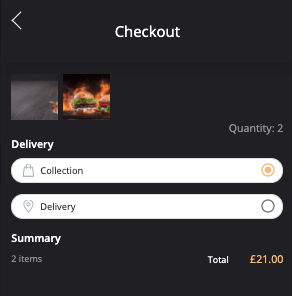 · Contact local newspapers and let them know you're reopening. This is a particularly good strategy if you are implementing unusual or innovative strategies for maintaining social distancing.
· Bundle products together to make deals more attractive.
· Change the business hours on your website. If you have the Plus or Reputation plan, changes made in the Reputation tab, will be visible across all your business listings. It is more critical than ever to give your business every chance to be found online. If you want access to this functionality, click here.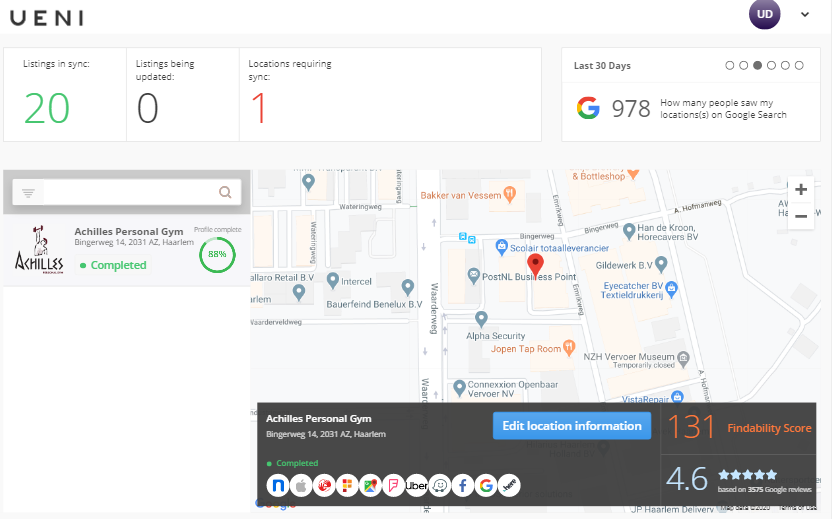 What this means for the future of commerce
We can see that consumer behaviour often change with technological and cultural shifts. As supply chains have become increasingly more efficient and shopping online has pervasive, the incredible convenience offered by online shopping has meant that more and more consumers look to purchase goods online.
As the UK is home to the largest ecommerce industry in Europe and the third largest in the world, the trend toward online shopping is even more noticeable.
COVID-19 has served to further accelerate the shift toward ecommerce and thereby highlights the importance of an effective online presence and the ability to process online payments.
Just like the advent of DVDs meant consumers rapidly moved away from video cassettes and the advent of digital streaming services (Netflix, Amazon) marked the end of most DVD stores; businesses big and small must adapt to changing consumer wants and needs (often motivated by advances in technology) if they are to survive and thrive these challenging times.
How large retailers are preparing for return
John Lewis have announced that fitting rooms will remain closed until further notice. Returned stock will be separated from other items for 72 hours – in line with government guidance – and the use of escalators and lifts is also to be restricted.
Ikea will initially operate with reduced opening hours, and staff will patrol shop floors to ensure customers maintain 2m distance between each other.
Boots is putting protective screens at checkouts, with both counters and tills covered to reduce virus transmission. Face-to-face beauty consultations will take place over video for the foreseeable future to adhere with social distancing guidelines.
Aldi is offering face masks to all its store-based workers.
Apple and Best Buy are trialling appointment bookings. This may come with the added benefit of creating a more personalised, premium experience. Your UENI website comes with booking functionality, so if this is a strategy you'd like to implement, all it requires is switching on booking and adjusting your website copy to highlight the new way in which your business will run.
Other strategies we have seen include: enabling collection of online orders from car parks and operating with just click-and-collect to begin with. Using our advanced shopping cart functionality (available on the Plus & Reputation plans), you can easily incorporate click and collect into your reopening strategy.
---
Financial help
If your business has been adversely affected by the current pandemic, you may be eligible for government support. The government has introduced a range of packages to help.