Our latest release is the Frequently Asked Questions (FAQ) standalone section, which allows you to add top-level pages to display commonly asked questions and answers on your website about topics that may be relevant to your customers. For example, your customers may have queries about issues such as shipping and handling, product information, and return policies that they would like to know before making a purchase.
FAQ pages help you answer questions before your customers have even thought of them. This will save you money and resources in the long term.
How to add FAQ page to your website?
Access your website editor and…
If you have an Advanced Layout active, click on Pages, then choose Add Page or Link and select FAQ.
If you have a Basic Layout active, click on Sections, then choose Add Section and select FAQ.
Once the new page is created, you will see it appear on the navigation menu. Your visitors can access it by clicking on the link.
For simplified instructions, take a look at our video or see a step-by-step guide here.
How do FAQ pages look like?
In this example, we made use of FAQs to add a Q&A page to the website.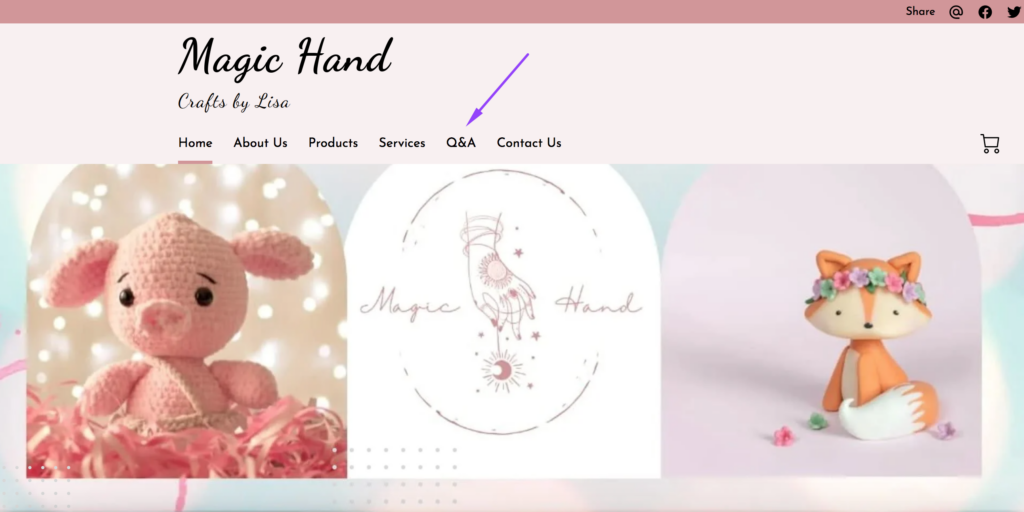 The FAQ page will look like this!
Collapsed View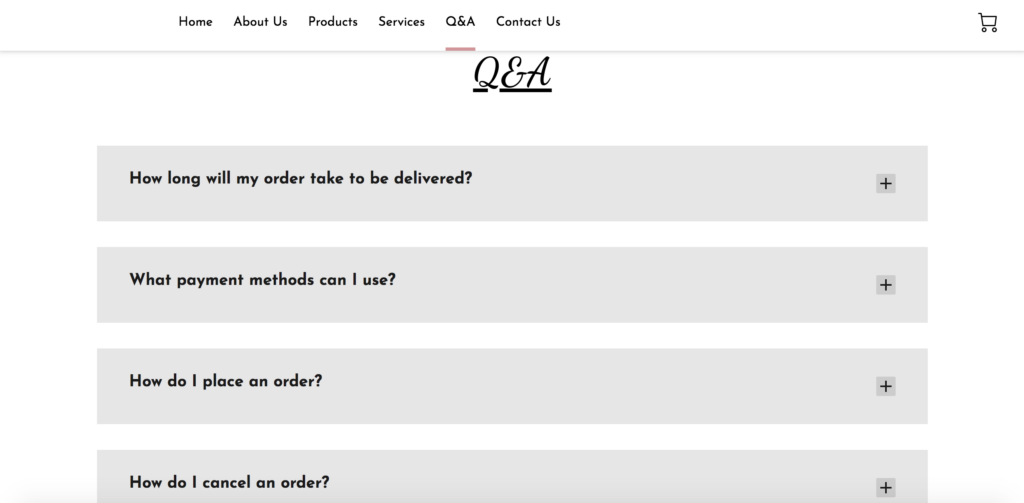 Expanded View