The UENI Refer A Friend programme enables you to get money when you invite a friend! Anyone can sign up for our referral program and become an affiliate.
Any person that clicks on your unique referral link will be automatically associated with your account, and you will earn $75 (or £25 if you are on our UK plans) for every customer you send our way, with no limits. Your referred friends will also get a discount of $75 (or £25)! You will also get an extra $100 for every 15 customers referred.
How to Invite your Friends
Log into your Business Hub. You can find your referral-sharing dashboard by clicking on the icon on the top navigation bar or by clicking on the Refer a Friend tile's "Invite Now" button.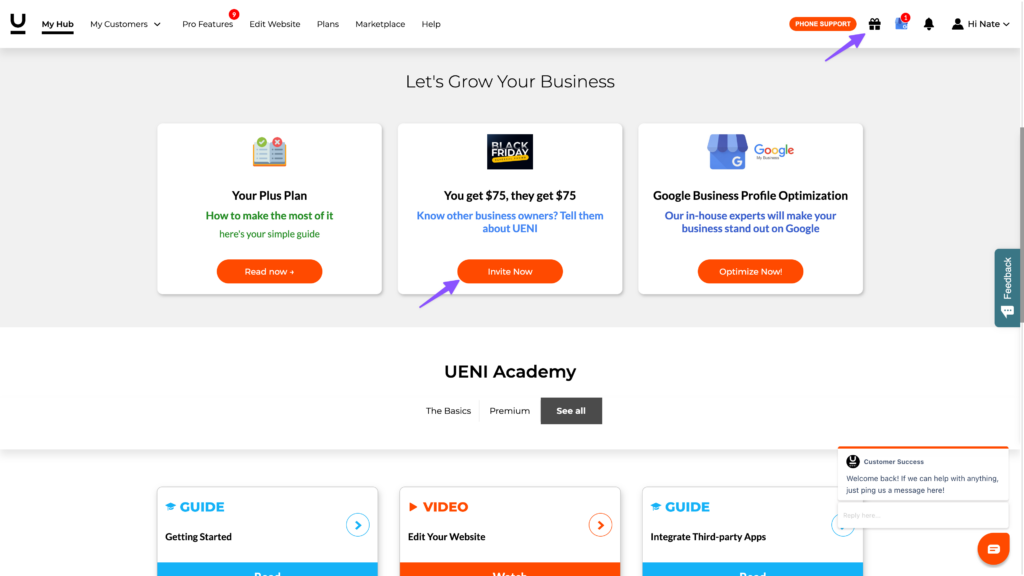 In the dashboard, you can get a unique referral link that you can share with your friends. The referral link can be copied or shared directly with your friends via email or text message – just type the phone number or email and click "Send Invite". For emails, you can also write a personalised message to your friend.
For more information, check out our article on how to refer your friends to UENI here!
Please note your referral fee will be sent via PayPal on the 15th of the month after the referred sale.