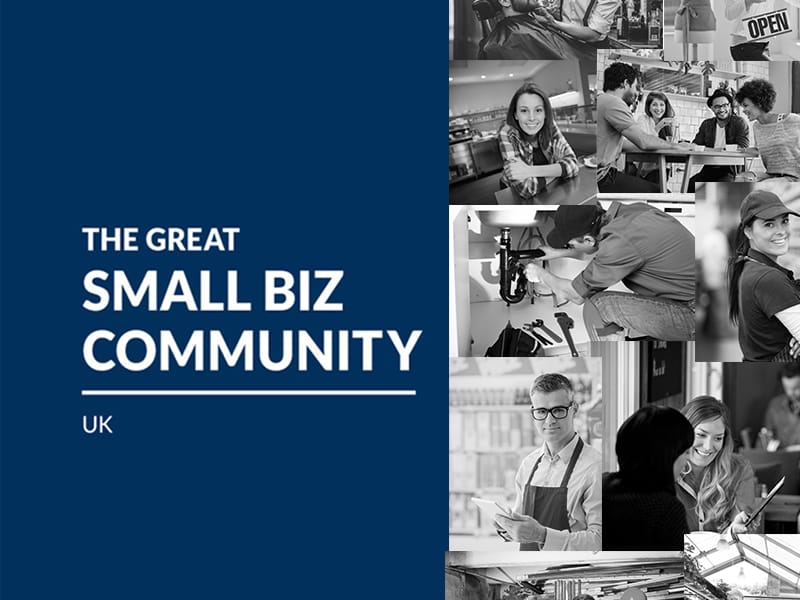 We are excited to launch the Great Small Biz Community, an online hub for small business owners in the UK.
As part of our mission to digitise and scale small businesses, we have created this independent Facebook group for entrepreneurs to share their experiences, learn from their peers and benefit from useful and informative content.
Why is this important for small businesses?
In the UK, there are more than five million self-employed people currently with the same number considering starting their own business in the next couple of years.
Starting a new business is a major life decision.
While many self-employed people relish the prospect of greater flexibility and control, the first few years often bring long hours, additional stress with relatively small financial rewards.
Research shows that among the self-employed, more than a third (34%) experienced a business turnover of less than £10,000 a year before tax and employees were earning on average £21,000 compared to £13,000 for those self-employed.
Poor business resilience and a lack of savings put freelancers and sole traders at risk of financial hardship. Issues such as unexpected ill health and child care also affect the ability to earn, with many businesses failing to prepare financially.
Another factor limiting small businesses in the UK is the lack of online presence.
Britain's smallest companies still don't have a website which is hampering business growth and sustainability. A report by domain supplier GoDaddy showed that 60% of UK businesses with five employees or less – which is almost a fifth of Britain's small business population – aren't present online.
It's important for small business and freelancers to build business reliance's and harness the growth opportunities digital has to offer. It's not easy but that's why we're here.
So, how can we help your business grow?
At UENI, we understand the importance of a good support network when it comes to setting up and growing a business.
The Great Small Biz Community combines the best of both as you'll get access to helpful resources and support from fellow business owners. Entrepreneurs with the right guidance and support are more likely to succeed which is why admins of the group will be regularly posting infographics, articles, and guides in areas such as marketing, accounting, tax, digital marketing and much more.
If you become a member of our Facebook group for entrepreneurs, we encourage you to do the same. Feel free to comment on any of the posts with anything you would like to share or your personal experience.
So whether you've got a burning question about the new GDPR legislation, want to share your top tips for accounting or simply want to vent, the community is for you.
We are working on making the group as engaging as possible so expect polls, regular discussions and call to actions from your peers.
Interested?
To start participating today, all you need to do is:
Request to Join the Facebook Group here.
Introduce yourself. For your first post, it would be great if you could tell other a bit about yourself—include what you do, the type of business you run, and any questions you want answered.
Invite your network to join. This group is for everyone so feel free to invite your entrepreneur friends and family.
See you there!