Over the Christmas period, between impressive bouts of festive gluttony, our team has been hard at work to bring you tools that will really help to enhance your web presence.

On the 8th of January, we are releasing a number of changes to the UENI platform, but this is just the beginning of an entirely new era of UENI – one that will better serve you, allowing you to better penetrate your market.

Throughout 2020, we will continue to listen to your feedback and give you more of the tools you want. But additionally, we aim to innovate, bringing the future to your doorstep so you can outmaneuver the competition, getting more leads and more customers.

It's an exciting period and we're glad we get to share it with you. Without further ado, let's take a look at what's new to UENI!

Website Editor 2.0
A complete overhaul of our old Editor, Editor 2.0 provides a considerably better user experience and a far more powerful platform.

Using a What-You-See-Is-What-You-Get (WYSIWYG) interface allows you to edit in real-time and see the changes as you make them.

Another massive change the new editor brings is a mobile-native view so you can edit your website using solely your phone, without losing functionality.

The Classic Theme
Welcoming the Classic theme – exclusive to those on the Basic or Plus plan.

Minimalist and elegant, the Classis theme allows you more choice and therefore more flexibility in how your website looks.

It comes with 5 color schemes.
Embeddable Videos
Many of you asked for it, so here it is! The ability to add videos straight to your UENI website. Videos can really amplify your message and distinguish you from the competition so be sure to experiment with them.
Image Tools
No longer do you have to edit your images offline. With the new image tools, you can now crop and/or rotate images straight from the UENI editor.
The Favicon Uploader
You now have the ability to upload a favicon to your website. A favicon is a little icon next to the title tab that indicates what site the tab belongs to.

Uploading a favicon is a simple but important step for any website to take, reducing bounce rates, increasing trust, and increasing brand awareness.
Just Around the Corner

Upgraded Booking Experience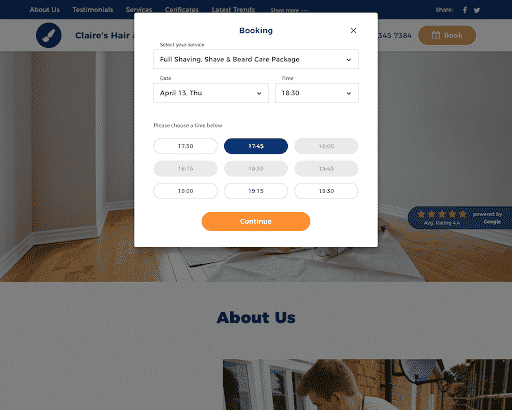 The enhanced booking experience will make it easier for your customers to book your services.
Additional Points of Contact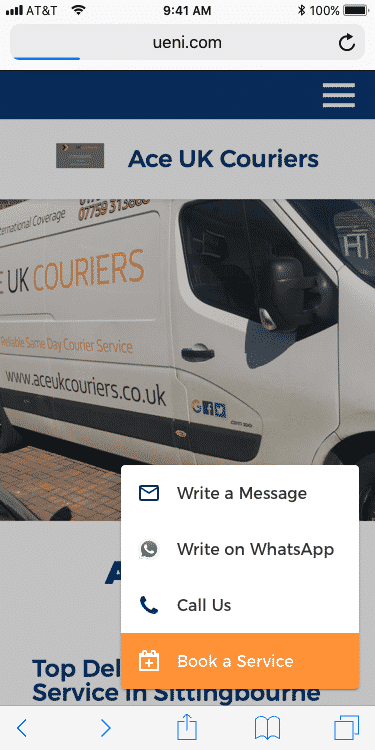 Some customers want to email, others want to call, others still would rather WhatsApp (how new-age!) You'll soon be able to cover all your bases, so customers can contact you as they wish.
To close, we're doubling our efforts this year so we can bring you an even better UENI. The upcoming changes will give you an unmatched return on your efforts to grow online. We couldn't have done it without all you.

Stay tuned for future updates!