Let's take a look at some of the best practices that will change how companies use social media (including yours)
What small business owners do next after creating social media profiles for their business:
For small businesses, social media platforms such as Facebook, Twitter and Instagram can make a big difference. Each provides a unique platform to connect you with your existing and potential customers, advertise your services, and ultimately, increase your sales revenue. Plus, creating a social media profile is free.
Still, for some business owners, managing a professional social media presence can be a bit daunting. In fact, only 53% of small businesses say they actively use social media.
But it is worthwhile; most business owners with social media find it useful and more cost-effective than other, more traditional marketing outlets.
The good news is that you don't have to be an expert to get the most out of social media. Even with limited time and resources, you can raise awareness about your business and attract potential clients.
For best results, follow these rules that will help change how companies use social media: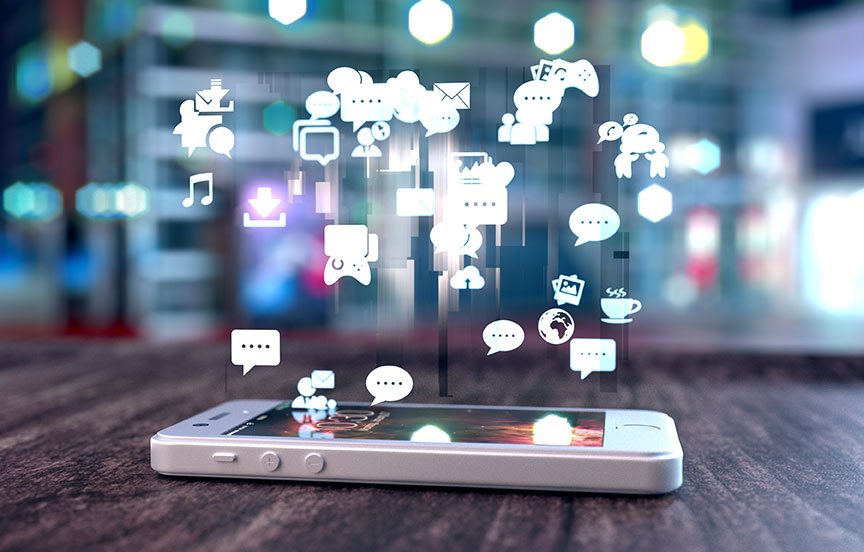 DO'S
#1 Know your audience:
Before you start posting, understand who your audience is, what problems they have, and how your services solve them. Identify ways to appeal to your customers; find out what they like, and then deliver it. It might help to start by picturing the customers you want to reach. Who are they? How old are they and what do they like and dislike? Create three to five profiles and write down their attributes including info such as demographics, interests, profession, etc. This will help you visualize who your customers are and elaborate key social media messages for each of them.
#2 Share relevant content:
Now that you know who you're talking to, focus on sharing content that interests your audience, stories useful to them not to YOU. So if you run a hair salon, you can share before and after pictures to give potential customers a glimpse at your services, or tutorials about the latest hairstyle trends. Use analytic tools to identify what type of content generates the more response. On Facebook, go to Insights and check metrics like post reach (the number of people who have seen your post), engagement (people who have clicked, liked, commented on or shared your post), or the number of likes. On Twitter, go to Analytics, and look for metrics such as retweets, mentions, tweet impressions (the number of people who have seen your tweet) and engagement rate (the number of engagement divided by the number of impressions).
#3 Think outside the box:
Make sure what you share reflects your business' personality. You can use tools like Canva (design and professional graphics), Stencil(images) or Powtoon (animated videos) to create personalized content. Short on inspiration? Check out how other small businesses are killing it at social media marketing.
#4 Start small and slowly build your way up:
It might be tempting to create an account for your small business on every single social platform you know. But you should concentrate your efforts instead, and the platform you use should be tailored to your customer base, product or service. With over a billion daily active users, Facebook usually comes at the top of the list as the most popular channel for small businesses. In fact, ninety percent of small businesses only use Facebook. However, you should also explore other platforms: Twitter allows to directly connect with influencers and reporters, while Instagram provides an easy-to-use interface to reach a younger market.
#5 Consistency is key:
Incorporate social media into your daily routine until it becomes natural. Start by dedicating half an hour each day. If you don't want to spend time everyday managing your social accounts, you can also create posts in advance and schedule them for the entire week. On Facebook, create your post as you normally would then click next to Publish and select Schedule. Choose the date and time you want your post to be published and repeat for the whole week.
#6 Be social:
That can seem obvious but make sure you engage with your customers. This means liking pictures of people who engage with you, resharing relevant posts (don't forget to give credit), respond to tweets, use the polls feature or connect with other like-minded businesses. On the long run this will help you grow your audience.
#7 Make good use of paid content:
To improve your social media performance, it can be worth investing in advertising content. Usually, you should use 75% of your budget to content creation and 25% to paid advertising to increase the reach of your content. Facebook allows you to promote posts at a relatively low cost and target precisely who will see it on their newsfeed. So say if you advertise your plumbing service, you can target your ad at people living within a certain distance. On Twitter you can either promote content to reach a tailored audience or use promoted account to get more followers.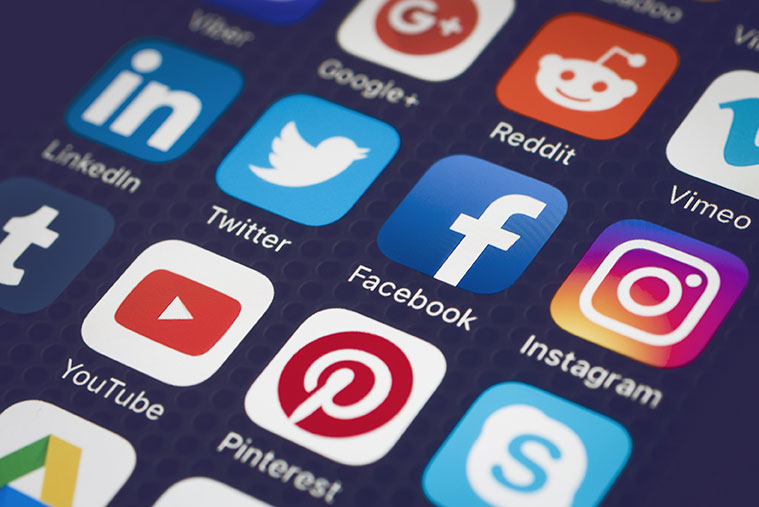 DON'T
#1 Don't forget to set your goals (and then stick to them):
What are you looking to achieve through social media? Boost your sales? Increase awareness about your business? Set measurable goals and a timeline for achieving them (e.g. increase sales by 10%, get 500 followers in the next 6 months, etc.).
#2 Don't post irrelevant content:
Yes, you want people to engage with you. But stay professional—stick to sharing content relevant to your business.
#3 Don't overwhelm your audience with content:
It's OK to be active, but don't overdo it. You don't want to end up spamming people's newsfeed as they might stop following you. Posting once per day is optimal for businesses, with a maximum of two posts per day. In fact Hubspot found that pages under 10,000 fans experienced a 50% drop in engagement per post when posting more than once a day. In any case, make sure you prefer quality over quantity.
#4 Don't forget to measure and test results:
To improve your social presence, you need to identify what works well and what doesn't. To that end, keep track of how many followers you have and your engagements (likes, comments, shares, etc.). Experiment by sharing different types of content to see the reactions.
#5 Don't target the wrong audience:
When you promote content or ads, make sure you target the right audience. Say if you run a hair salon and you advertise a promotion for women's haircut, you might want to make sure your ad targets women to be effective.
#6 Don't forget to network:
Use social media to network the same way you would in real life—to build quality relationships. A healthy social network, online of offline, translates into new business.