Is your business constantly pumping money into gaining new customers? If it feels like an uphill struggle to grow your customer base, it could be your customer service that is letting you down.
Think about the sales and marketing costs associated with bringing new customers on board; it's obviously cheaper to retain customers than acquire new ones.
But did you know that it's also more profitable? Research shows that increasing customer retention by 5% may increases profits by 25 to 95 percent. Now those are stats you can't afford to turn a blind eye towards.
Even so, many businesses still fall into the trap of neglecting the customers they already have. Read on to make sure you aren't one of them.
Costs associated with losing a customer
Have you thought about how much poor customer service is really costing your business? It's not as simple as losing that one person.
Here are just a few ways that poor customer service could be affecting your profits:
Direct cost: This is the most obvious loss, it is the loss of the money that said customer would have spent with you.
Sales time cost: From marketing costs to the wages of your sales staff, each customer lost has cost your business time and money to get on board in the first place.
Account management/customer service costs: Whilst your customer is with your business they will be costing you time and wages in account management and customer service (even that of the bad variety).
Bad reviews: Customers love to talk about negative experiences. In fact, research shows that dissatisfied customers tell 20 or more people of their bad experience. Moreover, the internet makes it easier than ever to make bad experiences known to the masses.
Negative reviews online can influence purchase decisions and put off those very people that you're spending all your money trying to market and sell to, as 8 out of 10 customers trust an online review at least as much as they trust word-of-mouth.
Reputation: If your customers never have anything good to say about your business it won't be long before your reputation begins to suffer. A poor reputation will damage both your chances of retaining customers as well as bringing on new business.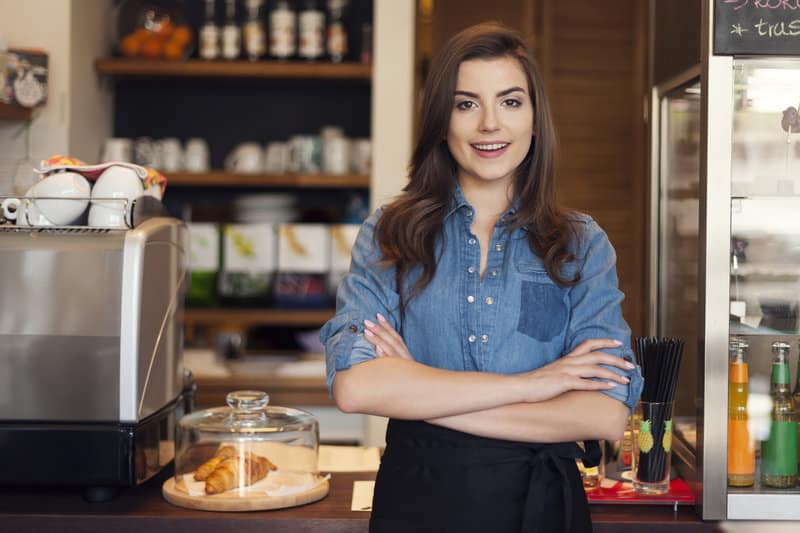 Tips for retaining customers by excelling at customer service
Ready to start nurturing your existing customer base? Here are a few great places to start.
Stay in contact. Organisations that contact their customers more than 10 times a year are 300% more profitable than those that fail to communicate regularly with customers, so don't neglect the power of email marketing or postal reminders.
Resolve complaints in your customers' favour. 70% of complaining customers will then return to you. Remember to handle customer service in a single interaction where possible, rather than passing customers from person to person.
Personalise your marketing. Send customers the right offer at the right time for repeat business.
Be consistent with the service you provide. Treat every job like your personal reputation depends on it.
Offer something more. Research found that waiters and waitresses could increase their tip by 23% by simply returning to tables with a second lot of mints. It doesn't have to be a huge gesture, just something simple to make your customers feel special and set your service apart from your competitors.
Seek out customer feedback. Never rest on your laurels, you should always be seeking ways to improve the service or product you're providing.
The truth is, your business may find it more profitable to increase the budget associated with improving your service and retaining your existing customers, rather than spending more on selling to new customers.
Do everything within your power to keep your customers happy and improve on the service that you're already offering, and you may just find that your existing customer base begins to snowball organically.