While the days of the Yellow Pages may be over, online business directories are still a thing. If your business has recently set up a website, you're right to admire your hard work. However, sitting around won't bring the customers in because you need to take extra steps to get your URL known.
Advertising your business on Google is an essential first step, but don't forget about local business directories. If you are already listed on a directory or two, you will want to update your details with your website address. However, if this concept is new to you, let us explain how they work and where you should list your small business.

What is a local business directory?
These days, we should talk about online business directories, because gone are the days when you receive a local directory through the door. Online business directories commonly list businesses from across the UK with their physical address, email address and phone number. Some of the better directories also include a photo of your business and maybe a review or two (if your customers have left one, of course).
Why use an online business directory?
Besides the obvious reason, which is to allow customers to find your business information, there are many other advantages to using an online business directory. In terms of local businesses, a directory allows new customers to find you and make a link between your website and physical address. They can also be advantageous in that you will have more links to your website, which is beneficial to your ranking on search engines.
Listing your business on a directory is often free and these websites make their money by trying to sell you ads or upgraded features. There are hundreds of national and local business directories you can choose from, but let's go through some of the main ones to get you started:
Tupalo
Tupalo allows its users to create lists of their favourite spots and places they want to visit in the near future. It is similar to a travel planner in that they can choose where they want to go or keep a record of places they have already visited. This business directory is particularly useful for bricks-and-mortar businesses in the restaurant, shops and entertainment categories.
Spoke
Over 1.4 million companies are registered with Spoke, a business directory that lets you take control of your business information. It is one of the few directories that also lets you sign up via Facebook, Twitter and LinkedIn. It is also unique in that it lets you include press releases, even those uploaded via sites such as PR Newswire.
UK Small Business Directory
uksmallbusinessdirectory.co.uk
This website has around 225,000 businesses listed and has been operating since 2004. It is a no-frills directory which focusses on small businesses in the UK. A basic listing is free, however, you can upgrade to include social media information, a link to your website and more prominence over businesses with the basic membership.
Opendi
http://www.opendi.co.uk
Opendi was founded in Germany but the UK version lists more than 1.8 million businesses. Over 9 million people from across the world use Opendi every month to find business profiles, their URLs and reviews left by other customers.
Misterwhat
Misterwhat business directory is one of the few directories that is 100% free. It does not charge for upgraded listings, so there is no need to worry about that dreaded upsell phone call. All listings have the opportunity to add a variety of features including:
Local map

Address and postcode

Phone number

Business category
Scoot
http://www.scoot.co.uk
More than just an online-only directory, businesses registered on Scoot can also be found on its extended network which includes touchlocal.com, ask.com, The Sun and The Independent. It is free to list your business on the Scoot directory and a range of paid services are also available to enhance your online presence.
Foursquare
Chances are you've used Foursquare to find recommendations for places that your friends already love, but don't dismiss the fact that this is actually a business directory. Not only can users leave reviews of their favourite businesses, they can also 'check-in', which creates a social aspect to the directory. Foursquare registers over 12 billion check-ins and 3 billion place visits per month.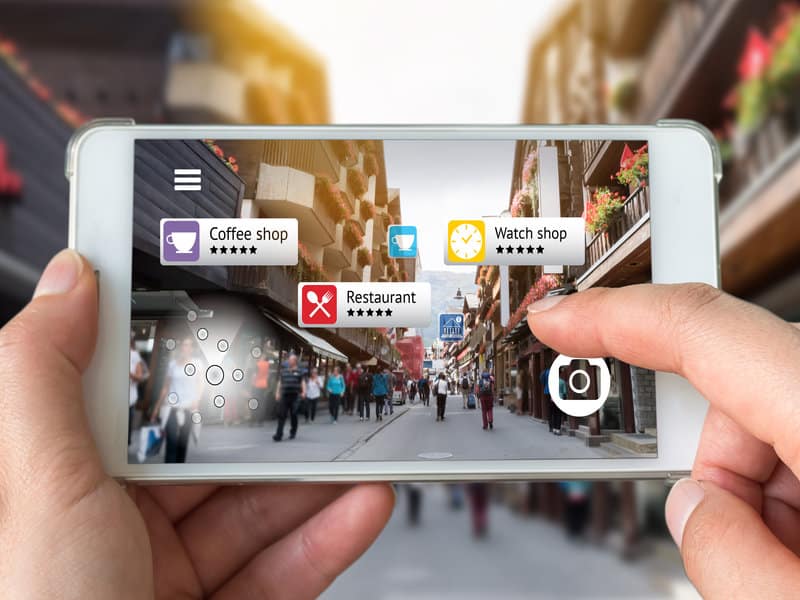 Hotfrog
http://www.hotfrog.co.uk
Operating out of Sydney and Perth in Australia, Hotfrog has websites in 38 different countries including the United Kingdom. As well as the usual business information, you can also add coupon codes to your profile, which is free and simple to create. Another advantage of Hotfrog is its simple-to-use reporting tools that can help you understand which keywords are successful and find similar keywords to further enhance your performance.
192.com
https://www.192.com/
192.com is the most awarded directory in the UK and has over 700 million records. Users can search for local businesses friends and family. The website also acts as a means to research family history. Your business may already be listed on the website, but if you find that it is missing, you can add a listing free of charge.
Other directories to consider
The list does not stop there! You can find many other directories online including some of the most famous names on the web in the UK. Consider taking a look at the following directories for even more visibility online: