People use search engines to find all sorts of information. Search engines like Google have become the primary source of information about local businesses. This situation only accelerated after COVID-19 appeared, as strict quarantines across the globe lead to more and more consumers having to rely on search engines to find what they need.
Search engines are more important to small businesses than ever before, which means that SEO for small businesses has also become an absolute necessity.
Let's start with the basics. What does SEO mean?
SEO stands for Search Engine Optimization and refers to improving the ranking and visibility of a company in the organic (or non-paid) search results in search engines, like Google, Bing, Yahoo, and so on.
Of course, this is not something that can happen overnight, and there is no "one quick trick" that will make it happen.
By publishing good content (high-quality content that is based on a thorough understanding of your keywords), and combining that with marketing and social networks, your visibility will increase. You will be able to reach more potential customers.
This takes time, but don't worry. In this article, we'll walk you through some things you need to know about how Google works, and we'll give you six actionable tips you can use to work on to improve your website's SEO.
What Does Google Care About?
Google's own guiding principles on SEO can more or less be boiled down to usability, relevance and usefulness.
Usability
Do your website users have a good time on your website? Are they able to navigate it easily? Does it load quickly? This is how you should think about Usability.
What to Check for Usability

Page loading speed: Google analyses how quickly content loads on a given webpage via HTML and Chrome. All other things being equal, slow websites will rank lower than faster websites.
Mobile usability: you'll be rewarded with a ranking boost for having a website that is optimised for mobile phone browsers.
Site structure: is your code error-free? Is your site layout user-friendly? How good is your server uptime? Technical factors like these are all things that Google analyses.
Usefulness
Is your site useful to readers? Does it give them the information that they need? Are they likely to find what they want on your website without having to go elsewhere? This is how you should think about Usefulness.
What to check for Usefulness

Links: It's all about a balance between quantity and quality. Think of it this way: if you are getting a link, you're getting a recommendation for your website. The more trustworthy recommendations you have, the more respected you are.
Content quality: Google says its number one priority is to link its users with content that provides the most user value. We'll revisit this more later.
Dwell time: How much time are people spending on your site after clicking through from a Google search? The algorithm favours sites which keep users engaged after the visit, rather than websites that turn people off and cause them to retreat back to the search page to find another option.

Content is the key here again. You need to build up a backlog of engaging and in-depth content that keep site users reading all the way to the bottom of the page.
Relevance
Finally, does your website give your visitors what they want? Is it a good answer to what they're searching for?
What to check for Relevance

Keywords: Does your page match what someone using your keywords is looking for? Finding the right keyword strategy is the key to SEO success. Make sure your page is optimised so that the keywords you're focusing appear in a natural way that doesn't look like spam.
Page age: Google prioritises two things: fresh content (for news) and regularly updated evergreen pages (for other kinds of searches). This makes it important to keep up a regular stream of content as part of any SEO strategy.
Social metrics: how often are people sharing the page on Facebook, Twitter, Instagram? Social metrics are not a ranking factor (otherwise it would be too easy to manipulate) but when looking at your content it's pretty easy to draw conclusions via correlation and improve your website based on what works.
Tip #1: Know What Your Customers Want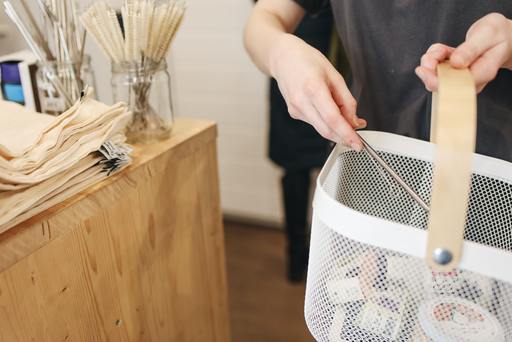 When it comes to SEO, the first tip to building a website that people will want to visit is to identify what your customers are looking for and create quality content based on that.
This means you need a keyword strategy.
Devising a keyword strategy is all about pinpointing which queries are bringing traffic to your website and how you can generate new hits from related searches. The process will look something like this:
First, you take a tool to evaluate your website's current traffic and see what phrases people are already using to find your site. There are a few options here: SEMrush, AHrefs, Moz. You can also use Google Ad's Keyword Planner if you want.
Keyword research tools like these can provide you data about your chosen keywords: monthly search volumes, how competitive they are, and (for Keyword Planner) how much money other companies are spending on them.

Best of all, they can help you discover similar searches to target. If you were marketing a new vegan chocolate bar, you could input 'vegan chocolate'. This would throw up related searches such as 'where to buy vegan milk chocolate bar' or 'best vegan chocolate bar'.
Of course, many of these tools hide some useful features behind a paywall. If you're trying to do SEO on a shoestring, there are some great free tools out there that do a similar job to Google's Keyword Planner. Three options that can help you are Answer the Public, Rank Tracker and Google Trends.
When you're starting out with SEO, you will want to concentrate on targeting more specific searches. The best terms to focus on are those with low competition and decent search volumes. Catering to these more particular queries allows your site to build up reputation and trust so that you can rank for the more popular (and subsequently more competitive) searches in future.
Long-Tail Keywords
If you're a small business, another pro tip is to focus on the more specific phrases that consumers use when they are close to the point of purchase. For example, 'where to buy vegan milk chocolate bars'. These long-tail keywords target customers who already have a more specific idea of what they're looking for.

More to the point, these searches are likely to be less competitive and easier to rank for. Major brands spend vast sums of money to keep themselves ahead of the game and focus on very competitive keywords. It's better to get 10 engaged users a month from your SEO efforts than investing time and energy pursuing keywords monopolised by bigger businesses.

Above all, if you can show Google your website is capable of matching searcher intent by understanding long-tail keywords, this will help you to raise your website's long-term reputation and make it easier to climb the rankings.
Producing quality on-page SEO content
Once you've understood the questions your customer base is asking (through keyword research) you can start providing them with useful answers. Sometimes the best answer can be the right product (in a perfect world, your products), but you also need to convince your audience that you are a trustworthy name in your chosen area. This means devising a content strategy that targets commercial and informational keywords.

The simplest answer to the oft-asked question "how do I rank higher on Google?" is content, content, content.

If you make your content readable, people are less likely to click off. Good copywriting is all about improving user experience (UX) by writing in an accessible and engaging way. Some golden rules:
Don't use overly long sentences and paragraphs
Break your pages into digestible sections with headings and subheadings
Explain technical jargon in layman's terms
Avoid the passive voice
Vary sentence structure to avoid repetition
Check for spelling and grammar errors (these can impact negatively on your ranking).
It's also important to offer a thorough examination of your chosen topic. Content length is another signal Google analyses to determine the usefulness of a given webpage. In-depth content is in vogue.
Finally, don't neglect page optics. Using multimedia visuals to break up information on the page can also help you to get a ranking boost.
Tip #2: Make Sure Your Website Looks The Part
Looks the part? In this case, this means that your website looks professional and is optimised for user experience.
At UENI we create professional websites for businesses and we work every day to ensure that our websites are optimised and comply with SEO practices, however ranking high in Google requires work from both sides. A website that looks complete and professional is key to make your clients feel attracted and all your SEO strategies work.
There are a couple of important things that you, the client, should focus on here:
Choose a relevant domain name for your website
It is recommended that you choose a domain name ended in .com, although all domains position similarly. Whenever possible, try to choose a domain name that identifies your business and what you do, and that also helps you position yourself with the keyword you have chosen.
Use the best quality branded content you can
Professional, well-composed content is very important for your website to impress your visitors. Make sure you use your logo on the website and use your own content and photographs of your products and services.
In our blog you will find articles about how to take professional pictures without spending a lot of money, so that your customers choose your products and services over those of other businesses.
Optimise images
To improve the loading time of a website, it is very important that the images used are of the right resolution to help the website load faster. That is why we recommend using an image-editing programme to compress your pictures and save them as the appropriate file type for the task in hand. The end goal is user experience, so you have to think about speed and style. It's about how it looks on the page as well as how the page performs. Bad visuals are almost as likely to put people off as bad loading speeds.

Striking a balance between page performance and the quality of your images is easy when you know how. For displaying larger photos, JPEG is probably your best option, offering you decent colour and clarity with good performance to boot. SVG offers you some useful functionalities for a logo: background transparency etc.

It is also important to use keywords on the file name and alt image tag when you upload images to your website.
Make sure your meta tags, titles and pictures give a clear idea of what you do
Potential customers should know what and where your business is from your meta tags, titles and images. Meta tags are the snippets you see when your business is displayed in local search and your title is the clickable description above it.

If your shop is nearby and looks like it fits the bill, you might just make a quick sale. Good images of staff, products and the shop in operation will all give the impression of a reputable operation.
Embed Google Maps on your contact page
Having this on your contact page means people can click straight through to find directions to your exact location. This won't give you an instant ranking boost but it's another route for click-through to your GMB page and therefore, an avenue for more reviews.
Tip #3: Embrace Local SEO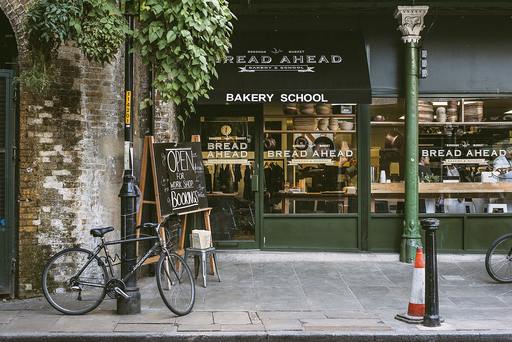 Currently, one of the most important factors in the personalization of search results is the geolocation of the user, take advantage of it!

Being a small business or entrepreneur, your target audience is probably located in a certain province or town. If you succeed with local SEO you will be able to appear above national websites of greater authority.
It's easier to climb the local rankings because there's less high-profile competition. Secondly, you'll be appealing to people who are close to the point of sale (both psychologically and geographically).

How?
Get listed in local directories
Your first step to ranking is to get listed on local business search directories like Yelp, Yell, Craigslist, Qype and Bing Places.

The listing process is straightforward enough in each instance. Create listings on each site and keep your business information complete, structured and up to date. Include your business name, your physical and email address, plus your phone number (with local/area code). Make sure this information is all on your website as well and be consistent with formatting.

The challenge here is to make sure you're listed everywhere people might reasonably search for your type of business.

It is also essential to optimise positioning in search engines through social profiles, or in other words, to do Social Media SEO. Optimise your profiles and content on Facebook, Twitter, YouTube, LinkedIn and wherever you are.
Make sure to set up your Google My Business account and to keep it updated
Any dissection of how to rank higher on Google local search would be incomplete if it didn't mention Google My Business (GMB). For a comprehensive overview of how to leverage this vital small business tool, check out our full guide on Google My Business.

Having a verified GMB listing will give your business instant visibility and credibility, putting you right in front of buyers in the nearby area. Ranking in relevant local searches means Google Maps will literally direct people to your door.

Once your page is displayed in local search, you need to make sure you're coming out on top of the competition. All the things we've already discussed are ranking factors here to some degree.

For local search, the easiest improvement you can make is to your GMB page. When you've gained access, you can verify and update business information (address, opening hours, phone number, email), showcase your shopfront with images and keep on top of user reviews.

Make sure to keep all your information such as phone number, email address, opening hours etc. . If you make any changes to your opening hours or phone number etc.
Tip #4: Build Strategic Relationships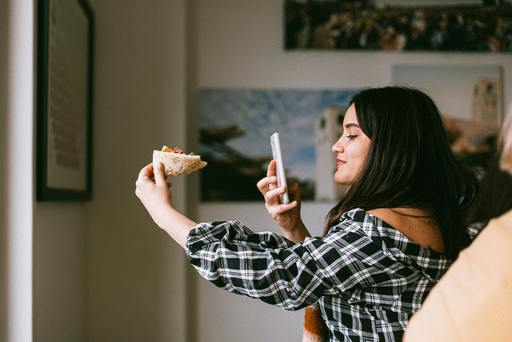 Being a small business is often difficult, but it has excellent benefits that you can use to your advantage. Unlike large companies that, due to their size and large scale of operations, lack depth in building relationships with users and local businesses that may be relevant, you can develop close relationships with local and relevant companies to promote your business further. Break the ice 🙂
Forging relationships with industry influencers is another angle for link building. If you take an active interest in your sector, you're likely to know some names already. Concentrate on the major bloggers, social media accounts and forum posters. Reach out to them through whatever contact details you can find.

If you can get a shout out on social media, that's good. Better still is forming an ongoing working relationship by offering some sort of supplementary expertise to their own. Because of their popularity, these influencers will be expected to share information on an array of topics. They might be willing to outsource some of this to you. On Twitter, you could reach out to a high-profile gardening account to get a mention of your blog post about courgette growing.
Tip #5: Leave Comments and Review Products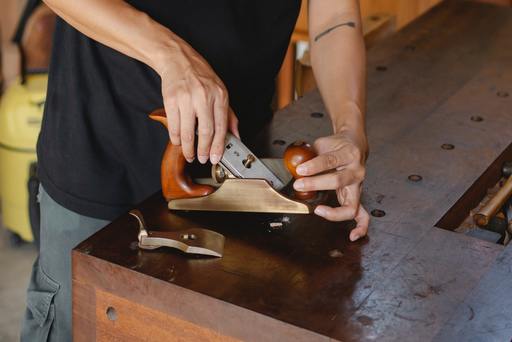 Commenting on industry-specific forums and leaving product reviews are two classic methods of creating inbound links and generating hits for your own web pages.

The golden rule here is to think about the quality of your comments and use proprietary content to back up your review. Don't just leave a link to your website at the bottom of your comments. If you were running a landscape gardening business, you could review a new model of shears and link back to a blog piece about the art of pruning to justify what you were saying.

When reviewing products and contributing to forum discussions, make sure you're connecting with an audience that will genuinely find your advice useful. Are you really adding user value? Does your page do exactly what it says on the tin? If the answer to either question is no, then you're likely increasing your bounce rate and damaging your ranking.
Tip #6: Get Business Reviews
Generating reviews will show your business is open and generating local interest. If you were opening a new café, you might consider offering free coffees in exchange for GMB user reviews to get started.

Engaging with customer compliments and complaints is one of your day-to-day duties as a small business owner. The good news is that doing this regularly on Google can give you a local search ranking boost.
Wrapping Up
Start using the tips we have shared with you and focus on your SEO strategy. SEO requires perseverance and constant learning.
Keep an eye on the changes Google announces regarding its algorithms and make the necessary adjustments to keep your website in a good position.