If you're looking to sell your products online, a digital shopping cart is nothing short of a necessity. Not only does it allow your customers to select everything they want before having to check out – an essential aspect of good User Experience – it also helps the customer browse (and buy) more efficiently. Rather than having to buy things individually and have to deal with the check out multiple times, your customers can get everything they want and only check out at the end.
This allows them to compare items, save things for later, and check out at their leisure. In other words, you're creating a more effective pathway towards successful sales. On our Premium plans, you can add a Shopping Cart that's directly linked to your PayPal account, ensuring that you'll have safe, secure payment options for your customers.
The Power Of Convenience
Online shopping has changed the world forever, and one of the most significant benefits it offers over traditional in-store shopping is the ability to browse and buy at whatever pace feels right for the customer. No more looking around the shop for what you want, waiting in line, or dealing with crowds – just you and your computer (or your phone), checking out what's on offer and deciding what you'd like.
Stress-free, relaxed, and exciting: that's online shopping. If something comes up, you can put your computer down and come back to it later. If, that is, the website you're using has a shopping cart.
In other words, when you're giving your customers a shopping cart, you're giving them the power of purchasing the right products for them: as well as allowing them to amend their orders and adjust their purchases at a time that works for them.
Why wouldn't you want this? A few simple steps and a few easy clicks, and your customer satisfaction is going to shoot through the roof. Remember: the name of the game is quick, easy, and hassle-free. Your shopping cart is going to give them all of that.
How To Set Up Your Shopping Cart
To set up your shopping cart, you can follow our video guide below. If you'd rather have steps, don't worry – just scroll down to find the easy-to-follow steps below.
Setting up your Shopping Cart is easy. Follow these easy steps:
Log in to your UENI Hub and push Edit Website.
Head to your Settings and Select Shopping Cart
To activate your cart, just click on the toolbar next to Shopping Cart. The bar will immediately turn green, indicating that the feature is now switched on, as shown below.
In this section you can also specify the different payment methods you use: for online sales, we recommend PayPal as it is widely used, and supports guest purchases: so people don't need to sign up for a PayPal account to use it.
Making Sure It Works For Your Customers
To make sure your shopping cart is working correctly, you can go onto your page and see if your products have the "Add To Cart" button listed, like so:
When they add products to the cart, they will be able to see them in the shopping cart before checking out:
From there they will be able to choose the payment type, and can provide their address and contact details so you can keep them updated on their order.
If you have enabled online payments, your customers will be directed to Paypal to complete the payment.
To ensure everything is working correctly, the easiest way to make sure it will work for your clients is to place a test order with your business. Go through all the steps as if you were one of your customers, and see if there's anything you would change – if it's annoying for you, it's probably annoying for your clients as well.
Whenever someone orders from you, you will receive a notification in your Hub as well as an email confirmation with all the details about their order.
How To Add A Shopping Cart
To add a shopping cart on your page, you will need to be on one of our Premium Plans. To sign up or upgrade, please follow this link.
Want to see some live examples? Check out our sample shops below for a look at how the shopping cart works on our UENI Pages:
Getting Products Ready for Google Shopping, Instagram, and Facebook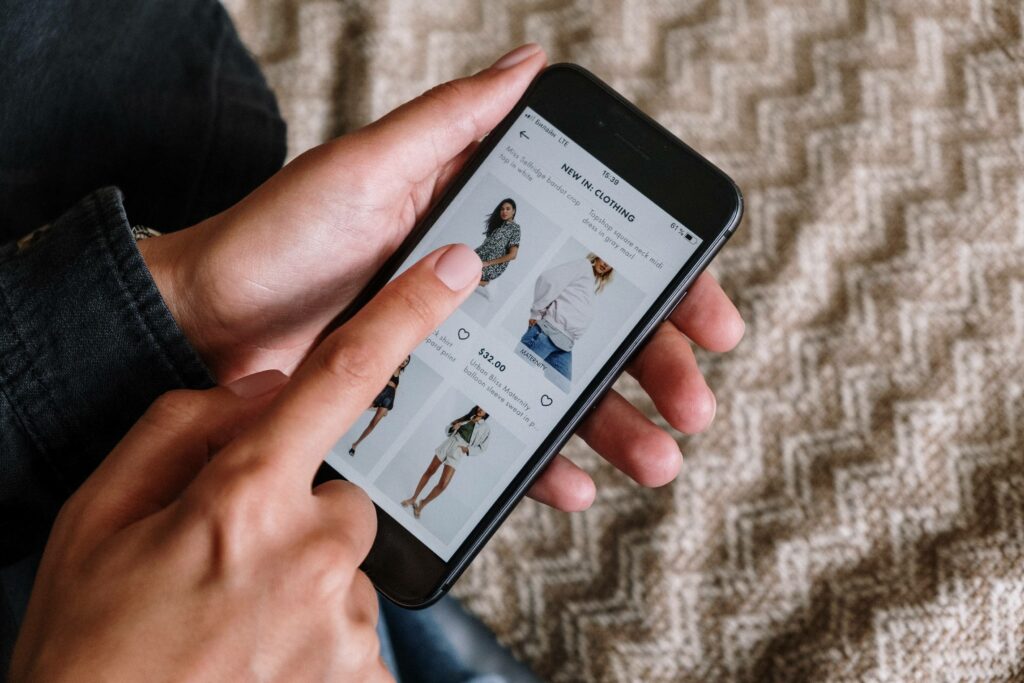 Adding a shopping cart to your page is a great way to help increase conversion rates on your website, but it's not the only thing you can do to get your products in front of as many customers as possible.
When you have your products on a UENI page, they can also be configured to also appear in the Google Shopping Carousel as well as Facebook and Instagram storefronts, so people doing searches for your products will have the opportunity to see them directly in their searches and on those apps!
In order for your Products to be eligible to appear directly, though, you'll need to make sure you have four key elements of each product properly added in the Editor.
These are Photos, Prices, Descriptions, and the Product Name. We'll go through each of them now.
A Product Photo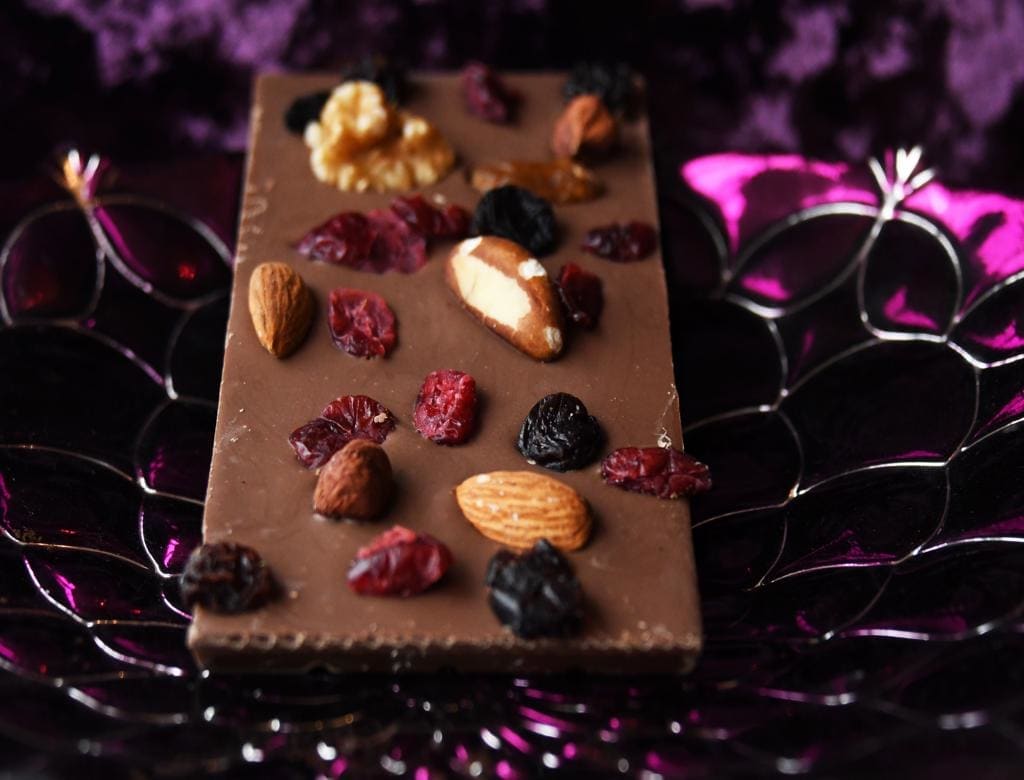 It's common knowledge that a great product photo an important part of converting interested browsers into actual paying customers, but you'll also need one in order for your product to appear on Google searches.
Not sure of the best way to take photos of your products? We've compiled a handy guide for you to help you get amazing photos on a budget.
To upload a product photo, scroll down to the bottom of the Product portion of the Editor and you'll see a section to upload your image.
A Product Name
Anyone who has spent any time learning about Google knows that keywords are the name of the game. The difference between having the correct name on your product and one that's not quite as accurate can literally be the difference between showing up on a search and not.
In other words, "Shoes" is never going to be as effective as "Converse Chuck Taylors" when it comes to naming your products. Keep that in mind: you want people who are looking for exactly what you're selling, so you should name your products with that in mind.
A Product Description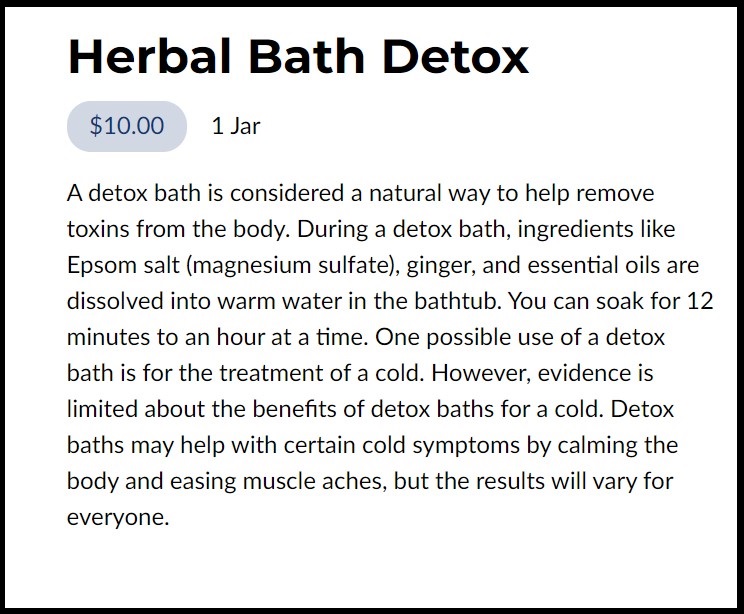 Just like with the Product Name, the Product Description is a great place to add in your keywords — Google will use everything available in this section to determine whether your product matches up with one of your customer's searches.
That doesn't mean you should go overboard with keyword stuffing, though. Search engines are looking for two things: the right keywords to give the user what they're looking for and a great page for them to land on. Nothing turns people off faster than descriptions that don't do a good job of describing the product, no matter how many search terms you use or keywords you add.
Remember: if you don't think you would buy your product based on the description on your page, why would one of your customers?
A Price
Nearly half of all customers searching for local business information expect to see prices, so it's a very good idea to take a minute to add pricing information for every service or product listed on your website.
But this isn't just for your website visitors, it's for Google as well! Adding a price enables your eligibility for the carousel, and also helps with their filtering when people choose to search by price — really great if you're offering a product at a slightly lower price point than your competitors.