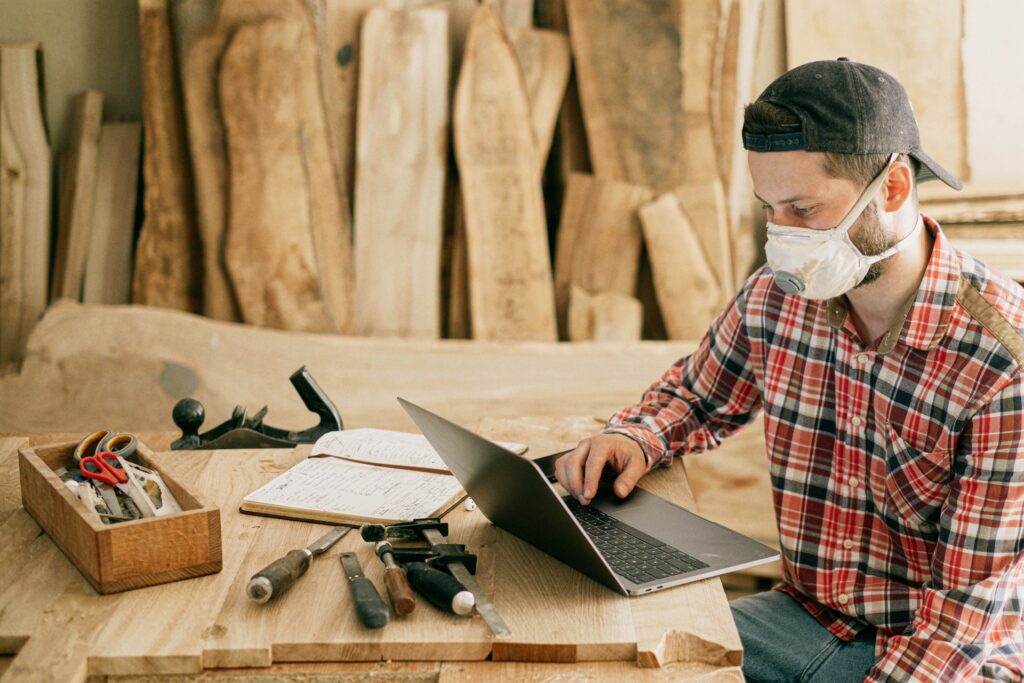 Not only are you an established handyman, but you're also a smart business person who knows that the best way to grow your handyman business moving forward is to establish yourself online. You also know you have at least two options – you could build it yourself, or you could pay someone else to build it for you. What you don't know, perhaps, is how much a business website costs.
We can tell you that, according to web developers – the people who build websites professionally – the average cost of having someone build a basic small business website for you is between £2,000-£8,000.
That's probably a larger number than you were expecting, and it's a huge range as well – different types of businesses require different sorts of websites, from e-commerce focused pages to service providers. And it doesn't take into account any money you'll need to keep the page online, like domain and hosting costs to technical support if something goes wrong.
Take a look at this cost breakdown: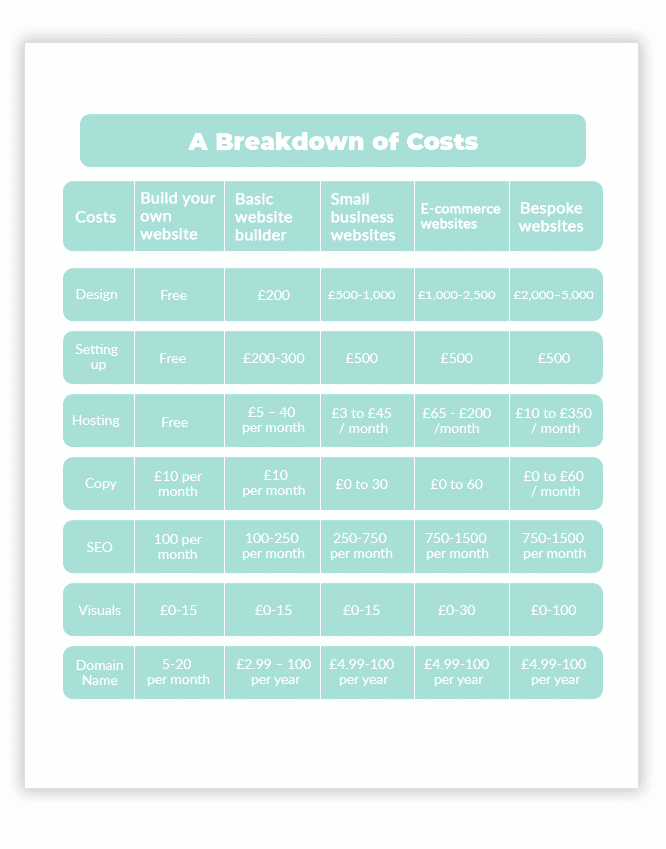 Get your Handyman website now!
UENI was founded to provide small businesses like handymen and construction companies with an easy, low-cost way to get online and get new customers. We saw that these operations don't often have the time or budget to get online themselves.
That's why UENI can give you a fully built website for your business in three days or less at a reasonable cost. In fact, our Starter Plan is absolutely free.
It's a win-win. You can spend more time providing tailoring and shirt repairs to your increased customer base and perfecting your shirt repair technique, and you'll gain new customers who have been able to find you because of your increased web presence.
We know you want your clothing alteration shop listed where your customers can find you, and we know your customers want to find your clothing alteration shop.
We also know it shouldn't cost you an arm and a leg to get online. and levelling the playing field for small businesses in the UK is of the utmost importance.
Plus, it saves you from the problems that a badly-built or otherwise unprofessional looking website can do for your business.
What kind of problems?
Do It Yourself Websites: The Problems
No matter what the industry, if you're looking to cut down on costs, building your own website is one option you may have explored already. With all the different web-building platforms available today, you don't need to be massively tech-savvy to create a DIY website for your handyman services. You don't have to code, or manage hosts or servers or know more than the very basics of web design.
But just because it's easier, that doesn't mean that you won't be spending time on your website that you couldn't be spending on perfecting your painting and Decorating, plumbing, or tiling. And building your website is just one part of the puzzle – you'll also need to make sure that people can find it online, which means investigating SEO (or Search Engine Optimisation), getting on to directories and Google My Business. That's before we get to the importance of making sure your handyman services' website shows up correctly on mobile, too.
In other words, there's a reason website development is a full-fledged career, and if you're a busy small business owner, you might not have the time to build a DIY site for your business that measures up to your own personal satisfaction.
Luckily for you, there are some business-oriented website creators out there. You could go to Wix, which will help you to create a visually appealing website for free, but as soon as you want to create your own domain name, get rid of advertisements, or make bookings for tiling, plumbing, or painting and decorating, you'll need to pay between £5 and £25 a month, depending on the features you need.
You could also consider WordPress, which caters a bit more to those with some web development aptitude. Still, you'll run into similar budget concerns when you want to customise your site. You might find that maintaining the site is encroaching more and more on your ability to continue to deliver the best repair services around.
Similarly to Wix, you'll find that the features that make your webpage business-appropriate don't come for free, and you'll also have to know how to implement them.