The global fashion industry has gone from strength-to-strength over the past decade. In 2017 alone, the UK sector was worth around £32 billion. Its key growth driver? Online retail. There's always going to be a place for catwalks, fashion innovation and boutique shops, but nowadays the real opportunities lie in the digital sphere. Learning how to start an online clothing business has never been so important. Luckily for you, it's also never been so straightforward! In what follows, we'll walk you through everything you need to know.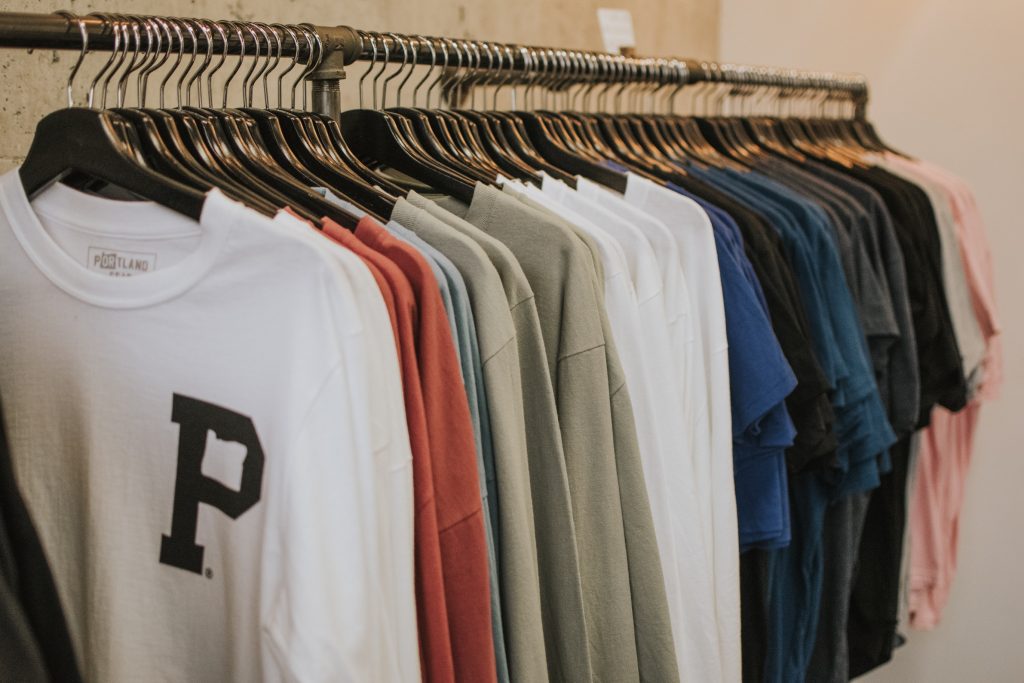 If you're looking into starting a clothing brand, chances are you're a creative person with an eye for design. Maybe you already have your own custom-designed line sketched out, maybe you have a product in mind, or maybe you're just looking to make money in a profitable industry.
Whatever stage you're at in your business journey, the end goal is harnessing that creativity to brand growth and profitability. The following guide breaks down everything you need to know to do precisely this, giving you the lowdown on how to start a clothing brand.
You also might consider looking at our full guide to starting an online business, 'How to start a business online'.
In this post, we'll take a look at some of the different models to help you decide which will be your strong suit. Whatever your business strategy, the process of opening a clothing store can be broken into several main phases:
One size does not fit all: how to start a clothing business with five different strategies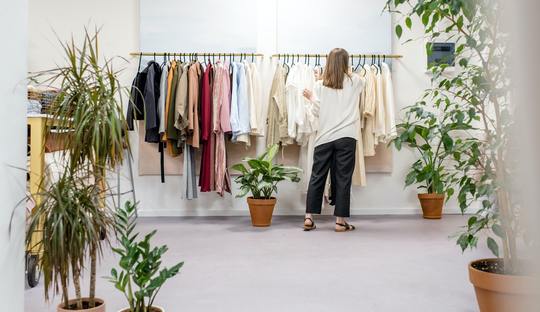 In such a vast and varied market, there's no one right or wrong way of starting a clothing brand. But if you're thinking about how to start your own clothing line, there are five basic models you should be aware of:
Print on-demand dropshipping ▼

Dropshipping is in vogue. If you've been living on a different planet for the past ten years, this is a way of running a business by outsourcing production, storage and shipping to a third-party supplier.

There are print on-demand companies out there who will laser print images onto a standard range of blank items (anything from caps to t-shirts). Just upload your designs or logos to the website and they take care of the rest, as well as a cut of the profit.

This automated method requires less oversight and is great for small-scale operations since you can print as little as one item and get it to the customer in a matter of days. You can also forget about the cost of warehousing and shipping with this model.

The flipside is that you're handing over potential profits to the printer because you could find a way to make the finished product for less money than they charge you. Since there's no discount for bulk purchases either, you're also limiting your scalability (how easy it is to grow your business).

Above all, dropshipping clothes is a highly competitive business. Beyond the logos and designs you use, there's not much to differentiate your product from your competitors other than price. This can easily become a race to the bottom.
Private label clothing line▼

In the long-run, you could cut out the middleman by acquiring your own blank apparel at wholesale prices, customising it and shipping it yourself. The downside: more overheads. You're creating a physical inventory to warehouse, you'll have to invest in the equipment you'll use to customise your clothing and you're also taking on the burden of shipping.

Even so, private label has several advantages over print on-demand. Firstly, it's cost-effective to produce bulk batches. Secondly, you should be able to produce each unit for less money than you'd pay a dropshipper, increasing your potential margins. Finally, with more control over the base apparel and how you customise it, you'll find it easier to make your brand stand out. All these things mean that this is a much more scalable business model, which offers clear opportunities to build an enduring brand.
Custom cut and sew▼

An obvious way of offering something unique is by making your own items. Moreover, the more bespoke the item, the higher the price tag. As well as carving out a niche, the cut and sew model should mean better margins on each item.

DIY Cut and sew

here's something to be said for the more artisanal approach for small-scale business; people value high-quality clothing and accessories which are 100% custom-made. The success of online sales platform Etsy is proof of this.

But when your whole operation depends on you making everything yourself and running the business, that's likely to swallow up considerable time. You'll also struggle to cope with variable demand for your clothing.

It's called cottage industry for a reason. If you're looking to keep it small, this is fine but there's only so far this kind of clothing business can grow. Making your own garments can be a starting point: a useful way of refining your line and experimenting without investing too much other than your own time and basic costs for materials.

Cut and sew manufacturing

If you're looking to build a bigger cut and sew brand, you'll want to locate a manufacturer that's up to spec. Setting up a full-scale manufacturing operation is a big step, requiring considerable sums of money. The timescale of the manufacturing process is another obstacle. It can take months or even a couple of years to find the right manufacturer, run samples off, approve designs and complete your first production run.

You're creating a custom line that will really express your brand, retaining control over the production process, producing clothing in bulk for less money. All these things give you the opportunity to increase your margins.

If you're looking to sell clothing in bulk, this method will give you the best returns. Of course, most small businesses can't wait this long for ROI (return on investment).
Curating a boutique line▼

A final model is curating your own boutique line by acquiring finished garments at wholesale prices (or at least discounted prices) and selling them on at a profit. Curation is key here; by using your fashionista's eye to pick out garments, you piece together a line with its own distinctive aesthetic. Your seal of approval is what adds value.

In today's eco-conscious world, there's a trend for second-hand clothing. One interesting model is buying up perennial designer labels (the likes of Burberry, Vivienne Westwood, Chanel) on the cheap from charity shops, garage sales and outlet sales. This could be a winning strategy if you have an eye for designer garments and the know-how to make some basic running repairs.

Again, this is a model with inbuilt limitations and entry obstacles. On a local level, it might be possible to open a clothes store and carve out a boutique niche for yourself but getting a national profile and scaling up accordingly is going to take time and bring many challenges.
How to start a clothing brand in five business models
These models all have benefits and drawbacks. It's about choosing what's right for you. Whether you will create branded merchandise or supply a clothing boutique, if you're setting out with a solid idea and very little start-up capital, DIY cut & sew or print on-demand are easier starting points. You could also go down the route of buying and selling second-hand to get a feel for curating items and picking the right product.
Going via a manufacturer and buying wholesale are long-term goals for someone looking to build a bigger brand.
Getting to know your niche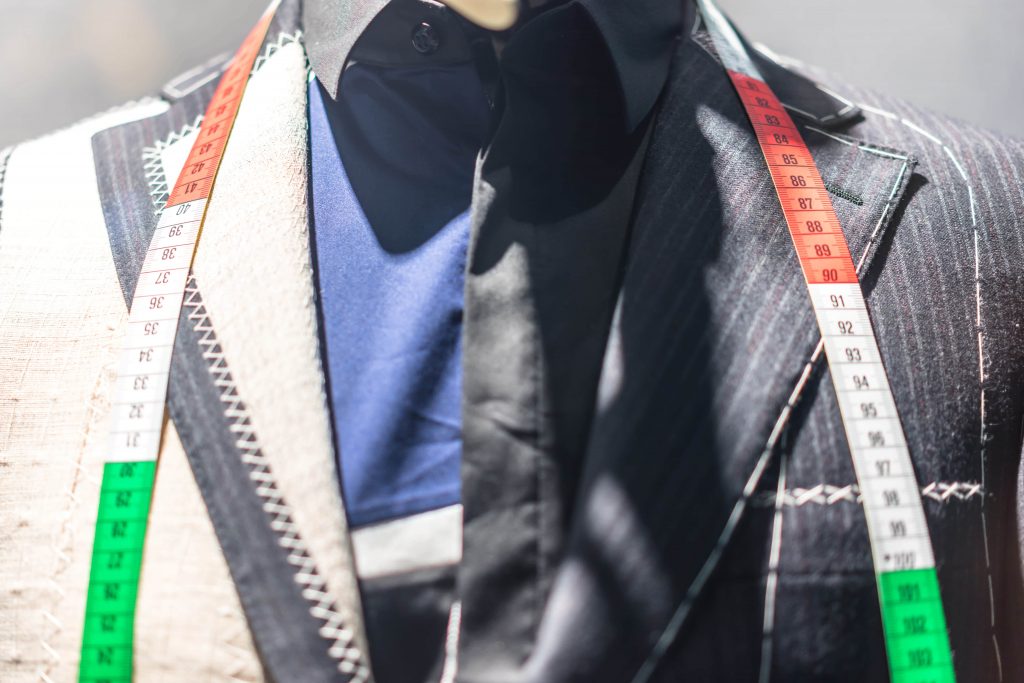 Learning how to start a clothing business begins with carving out a niche and catering to it. Whichever clothing business model you follow, your first step is to work out where your products fit into the market. Who are they for? Which gap are they filling? Is it a competitive space? What separates them out from competitor clothing?
For an in-depth look at finding your business niche, check out our comprehensive guide, 'How to start a business online'.
Knowing your niche starts with understanding your USP (Unique Selling Proposition).
Understanding your USP inside-out▼

The key to your USP is knowing what your business is trying to achieve: the unique qualities of what you're selling, who you're selling to and where you're selling it. You should be able to summarise this in a couple of concise sentences, particularly if you're looking to secure investment further down the line.

Your USP is what makes your brand stand apart from the competition. It's the spirit you channel through your business and needs to be part of everything you practice. A killer fashion brand USP can be built around a range of factors: cheap prices, exclusivity, high-quality materials, designer connections etc.

Above all, it's about picking one thing nobody else is doing in your area and doing that really well. Once you've got that, you just need to get the basics right.

The ideal USP will help you to establish an ongoing rapport between customers and your clothing.
Know who you're selling to▼

You also need to know where your market is. Many people starting out in business make the mistake of starting with a product rather than responding to existing demand. True fashion innovators take the market with them but if the demand doesn't exist in the first place, your brand won't for much longer either.

Getting a clear sense of who you're selling to from the offset is crucial. This means conducting market research and creating customer profiles or personae. Think holistically. What does the typical customer look like for your clothing brand?

By all means, think about quantitative data: age, income, gender. You could even look into keyword research to look at product volume searches on Google trends. However, the most important information to get at your fingertips is more qualitative: discovering what makes your intended audience tick.

The aim here is to understand attitudes and values. What is your target audience getting out of buying from other brands, what are they looking for? How can you speak their language?

Your market research should get inside your prospective buyer's head. If you were launching a new line of vegan leather, you would want to spend time in a vegan café or food show to get a representative sample of views. The digital sphere offers new opportunities for this, whether it's looking at competitor product reviews, canvassing opinion on social media or mining consumer forums (Google these! There's probably one for your specific niche).

By conducting this sort of research you're also ironing out problems before taking your brand live. If there are things you need to change, it's better to find out sooner than later.
Keep an eye on the competition▼

Keeping up with the fast-moving world of fashion is a must for anyone opening a clothing store and this means knowing what your competitors are up to.

Making a list of competitors and running through the strengths and weaknesses of similar products is another way of getting to know your niche. You can learn a lot from other people's mistakes too…

Questions to ask:

What are they selling?
Where do they position their brand?
How much are they making?
What do they do well? Where are they going wrong?
Who's buying from them?

When it comes to sizing up your rivals, remember: it's not always about how you can do something better, it's often about how you can do something different. As a startup, you might not be able to craft statement pieces with exquisite fabrics and celebrity design credentials, but you could probably target a gap in the swimwear market for stylish low-budget costumes.
Adjust your market positioning with a minimum viable product▼

Your USP should be consistent but you'll want to refine it as you take the first steps towards selling and marketing your line. Markets are dynamic and it's always hard to get a completely accurate read until you're moving in the flow.

With this in mind, it pays to start slow. Common market research methods for people starting clothing lines involve showcasing some sort of minimum viable product to see if people will bite. Ultimately, sales are the lifeblood of your operation and without these, you're done for.

When you're starting out, try as many of the following tactics as possible:

Create a website with a basic mailing list to act as a digital business card and monitor interest in your products.
Offer sample products in exchange for consumer feedback, mailing list sign-ups and social media follows. If you're running a large-scale cut and sew operation, use your samples to this end.
Set up stalls showcasing a small range of representative products at an appropriate industry showcase.
Publicise your designs on social media (Instagram, Facebook, Twitter, Pinterest) to create hype and generate reactions.
Interact with consumer comments on competitor brands or talking about them on social media, especially potential influencers.

The idea is to get actionable feedback that can help you to adjust your market positioning and better appeal to your target customers.
Drawing up a seamless business plan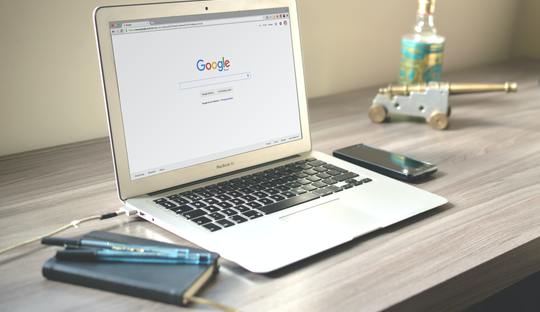 If you're wondering how to start a clothing business, one of the most important things to know is that the fashion industry is famously fickle. You need to prepare your business to withstand the whims of taste and keep up-to-date with current trends. On a logistical level, this means coming up with a comprehensive business plan that covers every eventuality. At its most basic, this should include:
What are you selling?▼

If you're reading this, you might just have the outlines of an idea. For those in the very early days of product development, here's something to think about. Retail analyst Deborah Weinswig points out that about half the US population feels underserved by the fashion industry. That's an enormous gap in the market; a $30 billion gap to be precise. The challenge for the budding fashion entrepreneur is to isolate some of these neglected demographics and design clothing that will appeal to them.There are other product-related questions to consider when it comes to starting a clothing brand. How many different items are you going to sell? Do you start with one strong product and build a line around that? Or will your strength be in diversity? It's good to have this clear in your head from the outset.
Where are you going to sell?▼

What you sell will probably dictate where you sell it to some extent. You're not going to plump for financial district premises if you're selling streetwear. Follow your market.

As we've already noted, the online space is the place to be when it comes to major fashion retail opportunities. That doesn't mean it isn't worthwhile trialling your product on a market stall or eventually buying brick and mortar premises.

But you're seriously limiting yourself if you don't have the right online solution to pair up your business with potential buyers. There are dozens of online sales platforms to choose from out there, whether it's becoming a seller with ecommerce giants like Amazon or eBay or signing up with the likes of Shopify.

For an in-depth approach to selling your wares online, take a look at our primer: 'An Easy Guide to Help You Promote Your Small Business Online'.

The bottom line: the sooner you get your business online, the better.

And if you're looking for top search polling, user-friendly design and striking visuals, then UENI have got your back. In ten days or less, we'll build your clothing business a free website that will knock your socks off.

Even just creating a promo page for your brand with basic information can generate some hype. Having a live website with the same domain name as your business will help you accrue SEO reputation, giving your online traffic a head start.
Budget to keep costs down▼

Putting together a proper budget is another crucial early step in launching a fashion line. From the outset, you need to think about the likely expenses of producing, storing, selling, marketing and shipping your garments.

A budget isn't something that should constrain you; the best ones help you refine expenditure as the different elements of your business fall into place.
Production
What is your product catalogue going to look like? How much is it going to cost you to make each unit?
Pricing
How much money are you looking to make on each unit sold? What are rival companies selling similar products for?
Selling
Where are you going to sell? Having a website is non-negotiable, whatever your business model. If ecommerce is your main sales route, then you'll want to pair your site with an appropriate payments solution. You'll also want to factor in the overheads involved in selling from a market stall or renting your own premises.
Storage, shipping, packaging
Consider the likely shipping weight of your items, investigate the various carriers and think about any frills you want to add to the unboxing experience. If you're taking control of a large inventory, you'll need to consider the cost of warehousing it.
Marketing
Make sure there's budget for online marketing and traditional marketing routes (fashion shows, trade fairs, magazine adverts etc.). Work out which of the two routes is most likely to be more effective at converting your target audience and strategise accordingly. As well as potential advertising costs, you'll want to run retail promotions to introduce new buyers to the line in your first year (shipping deals, discounts and minimum spend deals are all typical introductory offers).
Insurance
Even if you're just planning to sell online from your own bedroom, it might be worth looking at business insurance policies. Product liability and online retailer insurance are two of the most relevant options.
Best budgeting practice
Expect the unexpected. Leave a 10-20% leeway in your budget to cover unexpected expenses.
Remember ROI. What's this likely to be? More importantly, when's it likely to come? Knowing this will help you plan ahead.
Use accurate sales projections. You want an accurate read on how many sales you're likely to make. There's nothing worse than constraining your cash flow by over-ordering on stock.
Make sure you have enough money to cover your costs. Government funds, startup loans, crowdfunding and angel investors are all potential funding avenues if you're coming up short.
Take a second look at your margins. Is there any way you could cut some costs and increase your margins without compromising the quality of your brand?
When starting out, you'll need to keep your costs as low as possible. If you're collating designer items to make your own boutique collection, look to buy from smaller designers. They'll have smaller minimum orders than heavyweight counterparts and you may even be able to negotiate an ongoing deal.
Beginning with print-on-demand or DIY cut and sew means you won't need physical premises and can store inventory in your own home to start with.
Developing a profitable product line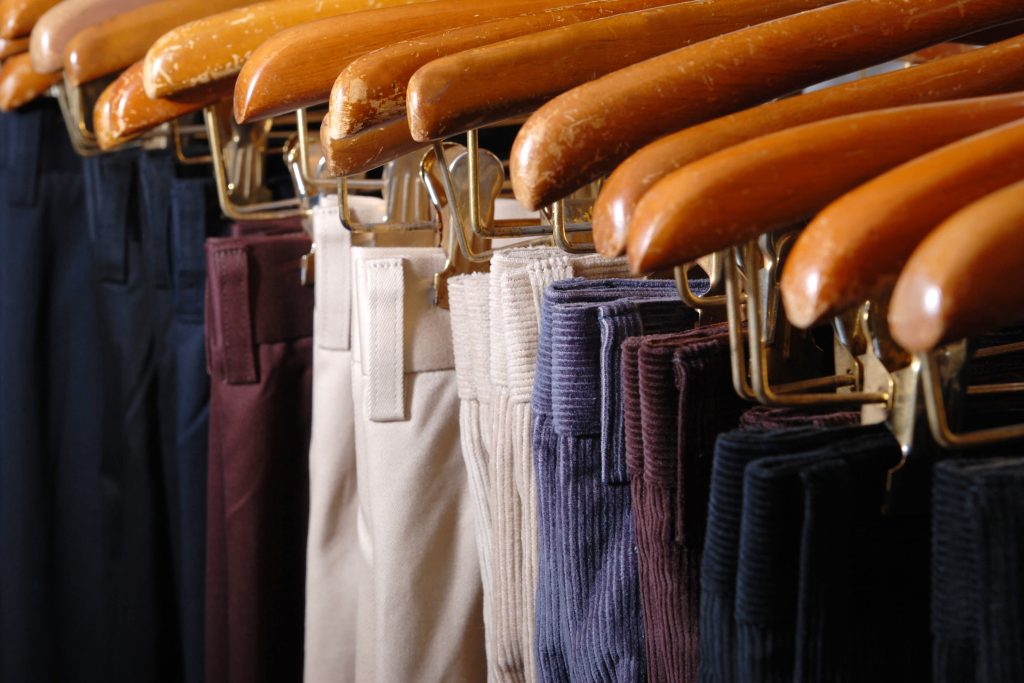 The product development process varies wildly depending on your chosen business model. With some models, you could have stock ready to go in a matter of days, while full-scale manufacturing will take months or even a couple of years. Let's look at the different processes:
Curating a boutique line▼

It's as simple as buying up interesting pieces for your chosen niche. You're looking to source from wholesalers who offer discounts on bulk orders. Attending industry trade shows might help you find the right products, as will looking who your favourite boutique shops are carrying.

Remember, for an entry-level boutique line you want to home in on smaller designers in your area. On a practical level, they normally have lower minimum purchase orders. Moreover, carrying the right up-and-coming brands will help you to distinguish yours as one to watch.
Print on-demand dropshipping ▼

The first step is coming up with the designs you want to print on blank apparel. If this isn't your strong suit, then hire a freelance graphic designer (you'll find affordable creatives at the click of a button on freelancing platforms like Fiverr and Upwork). From there, just upload your design to your chosen platform and respond to user demand and feedback.
DIY cut and sew▼

Sketch out your designs, then acquire the materials you need to make them. You don't want anything too labour-intensive so come up with something awesome, unique and replicable.

If you're taking this approach, you'll probably be making one fairly specialised item for a more intimate market. Take the time to develop a close relationship with your customer base and give them special service: use quality fabrics, make things by hand and make sure you personalise your service. A dedicated core of customers can be invaluable in helping your business to scale up further along the line (with glowing testimonials for example).
Private label clothing

First you need to find a reliable manufacturer to make your blank apparel, balancing quality with cost. Some of the vetting steps that apply to the cut and sew manufacturing process will also apply here. Online suppliers' directories like Alibaba and ThomasNet are a good starting point. Your second major decision is working out how to get your design and/or labels onto your clothes and investing in the equipment to do this.
Cut and sew manufacturing▼

There are a lot of moving parts involved in full-scale cut and sew manufacturing. At each stage, you'll need to consider enlisting expert help to help you translate your design into the perfect final product, whether its a pattern maker, tech pack creator or design partner.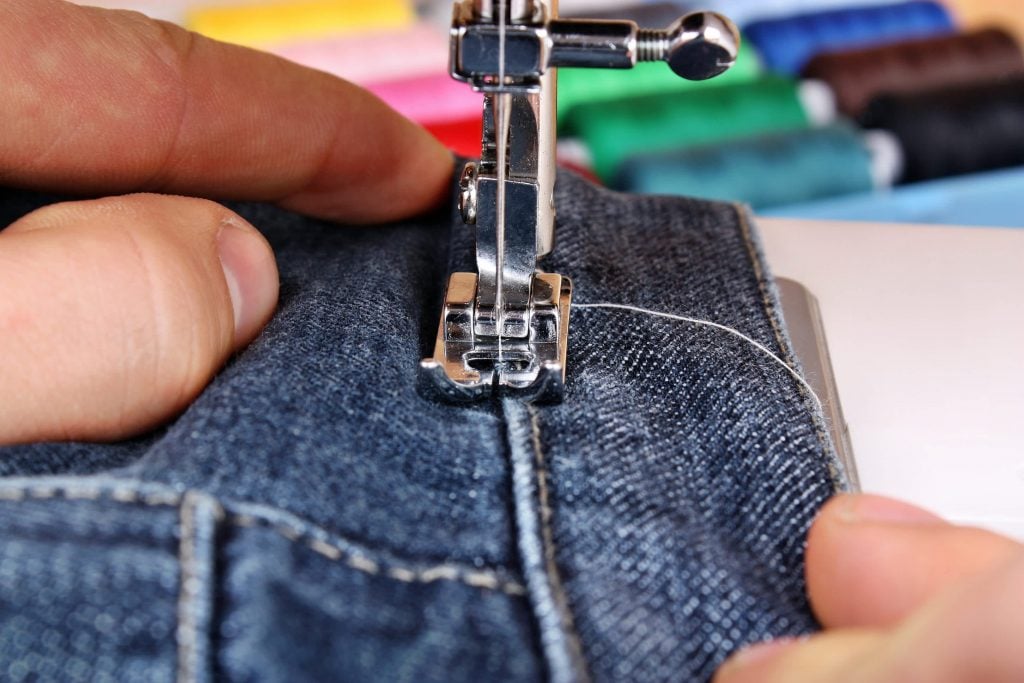 Design overview
Most fashion designs begin life as concept sketches, but it's likely you'll eventually digitise these for easy transmission with a programme like Illustrator.
Pattern making
At some point, you need to turn your concept sketches into something that can be used for production. There will be technical challenges involved here e.g. grading your pattern for fit on different-sized items.
Tech Pack Specification
Your tech pack is the blueprint for your line. It will contain everything the manufacturer needs to know about your clothing designs: fabrics, stitching, colours, measurements, trim, stitching, artwork etc. Again, this is specialist territory.
Sourcing
Shop around for manufacturers (Alibaba and ThomasNet are good starting places) and consider the various factors: prices, capacity, pedigree, location and reputation.
Location is an important one here. You might be able to outsource production to India or China to keep your costs down but that will make for a longer turnaround time and complex shipping logistics. Procuring locally can make your clothing an attractive proposition to customers fed up with mass-produced imports.
Look at other brands: who is making the kind of clothes you want to take to market? Better still, get an introduction from someone you know in the industry. Once you have a shortlist, make contact, visit their operation and commission some samples.
Samples
Of course, there may be a cost attached to your samples depending on the task in hand. But don't be tempted to skimp. Running off some samples (ideally from multiple factories) is a great way of validating and refining your concept. Whatever you're trying to manufacture, it pays to spot problems before manufacturing a full run.
You can always find good uses for samples if they come out well (as promotional giveaways for example). Bear in mind that manufacturing samples can consume a lot of time and money. Factories take time to produce and refine designs and you may have to factor in travel expenses for your vetting visits.
Going into production
Once you've signed off on manufacturing, all that's left is to wait for your first run. With cut & sew manufacturing, the trick is making sure to plan ahead. The clothing industry is relentless. By the time your autumn season production run begins, it will already time to plan your winter collection.
Know how long it's going to take to produce and ship your first run and keep in close contact with the manufacturer throughout the process in case there are any last-minute queries. You don't want any hold-ups.
Developing your line is all about branding
However you make your clothes, you have to put brand at the heart of product development. The decisions you make at every stage of this process should be consonant with your brand identity. It's about understanding who you want to appeal to, what your product is giving them and how you can stamp this uniqueness onto the product you're making.
At every stage, consider who you're selling to, what they're looking for in your product and if making the product in this way is likely to satisfy your target customer. Some things will be obvious: if you plan to run an ethical fashion company, don't outsource to a factory with low-working standards.
There are plenty of grey areas though: striking a balance between quality and cost is the main challenge most clothing lines face. Unless you're a vast-scale manufacturer with a profile to match, your best approach is to build a brand that will break open the industry. You will generally do this by plumping for quality and developing an ongoing rapport with your customer base.
Creating a splash with your brand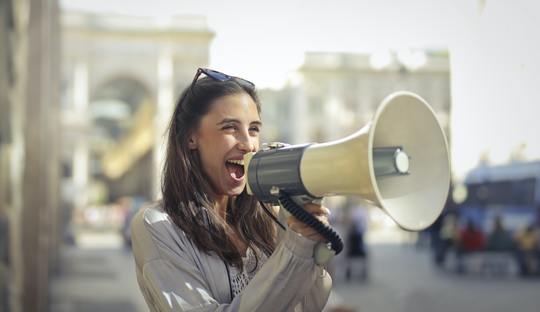 The right products don't flower into the right brand without a little gentle encouragement. The way you market, sell and ship clothing will shape the way customers perceive your brand. It's important to make a splash with these when you're looking to break into the market as a new concern.
Marketing
Getting the word out about your young clothing brand is all about creatively leveraging the major online and offline fashion marketing channels. Fashion is an integral part of lifestyle and you need to show your target audience how your products can help them to live the good life.
Set up a digital market stall
As discussed, you could opt to sell on pre-existing websites: Etsy, eBay, Amazon, Red Bubble, Not On The High Street. Having a foothold on all of these can be worthwhile. But if you're trying to build a scalable, enduring and profitable business, this strategy comes in a distant second to having your own tailor-made website.
You want an SEO-optimised domain with a content blog and mailing list for marketing purposes and a full product catalog complete with high-quality images and customer reviews. Of course, every website comes at a cost, especially if you're engaging a web designer.
We price out the various options in another handy guide: "How much does a website cost in 2020?"
If you're operating on a shoestring, you might be rightly worried about budget.
Some good news: we know small business owners have a lot of costs to consider, so we take this one out of your hands. With our free website building service, UENI can build you a digital shopfront in next to no time, getting you seen by the right customers.
Shout about your brand online
There are other online spaces where you need to be visible to prospective customers.
On social media
If you're in the fashion industry, social media is likely to be one of the first places people discover your brand. A good social media game is all about telling your brand's story, through visuals as well as words.
Successful lifestyle brands have active social media accounts across all the major platforms: Instagram, Facebook, Twitter, YouTube, Pinterest and LinkedIn. Used properly, social media is an avenue for brand awareness, sales traffic, lead generation and customer feedback.
Five foolproof social media tips:
It's a two-way street, so engage with your customer base. Follow and interact with influencers in your fashion niche to help grow your following.
Don't leave your social media accounts idle. If it looks like people aren't interested or buying, that's likely to influence how somebody sees your business. Outdated content may also put people off.
Use a mixture of platform-appropriate media. Twitter requires clever user engagement and puts a premium on words. Instagram users will often not read the accompanying image text, so make sure the information you want to get across is on the image itself.
Make use of scheduling apps like TweetDeck, Hootsuite and Buffer to schedule content for optimal timing (when a big chunk of your target audience is on social media).
Focus on what works for you. You can track which accounts are generating the most sales traffic and adjust your efforts accordingly.
Through online advertising
Paid social media adverts are a relatively inexpensive and targeted way of making sure your post ends up in front of the right audience. On Facebook, you can input the demographics of the people you're looking to reach: age, area, gender, interests etc. Twitter also has options for paid promotion.
Pay per click advertising (PPC) is another tactic to get traffic to your site early on. It may also be worth looking at affiliate marketing: paying an influencer to market your brand (usually as a percentage of each sale from their website).
The trick with paid ads is to pair them with some sort of introductory offer and provide an incentive to click through and buy. Make sure this is displayed prominently in your messaging. For social media posts, place informative text on the image as well as the caption. On paid search engine adverts, your meta description and titles should also clearly advertise the offer.
Think offline and outside the (search) box
Getting online marketing right is vital but don't neglect the tried and tested fashion marketing channels either. Networking is still going to be an important way of exposing your brand to the right people. You want physical business cards as well as digital ones.
Giveaways at industry trade shows, popup markets and fashion events will still make you a popular person. Launching competitions will drum up interest in your young brand. People love freebies. Just make sure they're not the only ones getting something for free by getting them to sign up to your mailing list in exchange.
Always be open to partnerships as well. Fashion is nothing if not a collaborative community. Pairing up with an influencer who captures the spirit of your brand is the dream. Have an ideal person in mind, then find someone who's the next best thing. Remember: there are dozens of smaller influential fashion bloggers out there who have small and dedicated audiences.
If you're producing your own clothes, you can look to place them in shops and boutiques. Doing this right will improve your brand profile as well as increasing your market.
Shipping logistics
Your business model will determine how much control you have over the last leg of your business. Print on-demand dropshippers have limited control over this, although you should consider how your chosen service handles shipping when choosing your provider.
Carrier
Research domestic and international shipping costs for smaller, medium-sized and larger deliveries. The two factors to consider are cost and turnaround time. You might be able to cut corners by opting for 3-5 day delivery but will the customer be willing to wait that long?
Packaging
It may seem like a minor point but getting your packaging right is an important part of creating a positive unboxing experience and brand trust. As with the design process, there's a lot of finer features to consider when it comes to the unboxing experience.
The Basics
There are three main ways to package clothing items for delivery
Poly mailers: a cheap and functional way of getting clothes to the consumer. Lightweight so won't notch up your shipping costs but doesn't offer as much protection. Also more susceptible to damage in transit.
Bubble mailers: a little bulkier than poly mailers but adding extra protection to your package.
Shipping boxes: this is the sturdiest option but will cost you more to ship. There's scope for making these more attractive with custom labels.
You'll probably want to use a combination of the three for different items and orders. Shipping boxes might be useful for larger purchases and potentially damageable items but you can probably send a single t-shirt in a poly mailer.
Frills and thrills
There are extras you could include to enhance the unboxing process You could stamp your brand on the packaging by sealing them with customised tape and stickers. Encasing your clothes in tissue paper can make your customer feel like they are receiving a gift. Including a promotional offer on subsequent purchases is a win-win for both you and the customer: you get their continuing custom and they get a discount. A final consideration in today's climate-concerned society is to look at environmentally friendly packaging.
Once you've settled on the right packaging for your products, you'll need to source it in bulk to keep your costs down.
Pricing delivery
There are several ways of pricing delivery. You can charge customers a flat fee, charge on a case-by-case basis, or offer free shipping for customers who meet certain criteria: for instance, living in the same country or spending over a certain threshold. The latter is particularly effective because it encourages people to spend over a certain amount with you, ramping up your revenue.
Bear in mind that added shipping charges are one of the most common reasons for people abandoning online shopping carts. Equally, make sure shipping costs aren't eating into your budget. One tip is to factor them into your prices instead of adding them on as a surcharge.
Customs fees and duties
If you're looking to build a multinational brand, you'll have to think about these eventually. They vary wildly depending on where you are and where you're exporting to. As a seller, you don't have much control over how much different countries will charge prospective buyers when they import your goods. You should make this clear to international buyers when they purchase on your site. An informational page is generally enough (you don't want to put them off by putting it on the transaction page).
In the UK, exporting goods to outside of the EU is tax-exempt, so you could increase your market by offering free international delivery on qualifying orders.
Insurance and tracking
Carriers offer basic shipping insurance when you deliver through them. If you're selling at scale, it could be worth getting cover from a third-party provider (especially if you're shipping high-value items).
If something does go wrong, this will help you to remedy it with minimal hassle for the customer. Another way of improving user experience when it comes to shipping is by offering a tracking option. This will cost you but might add value in the long run.
Conclusion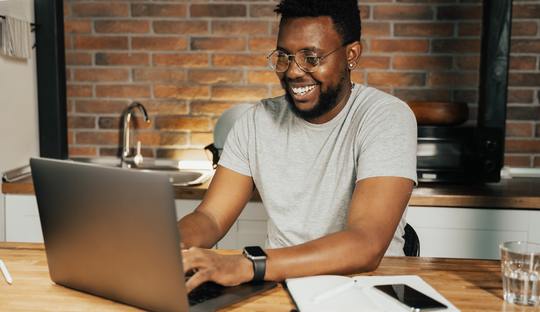 Hopefully, this article has given you some helpful starting points for launching your own clothing business. There's a lot of information to take on board and plenty to think about at each stage of the process but if you follow the steps set out here, you're laying the foundations for a brand with serious staying power.
All that's left now is to take the leap. Find your niche, follow it and make sure you're always thinking about the bigger picture.