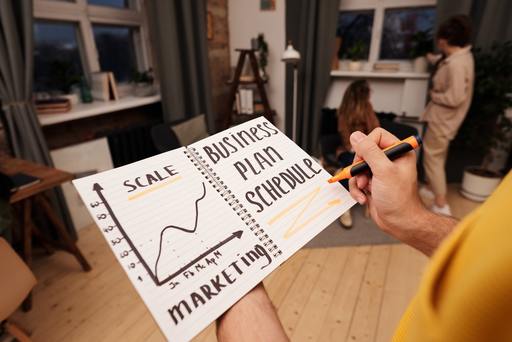 Your small business is all set up. You have your products, services, and a website to promote your business. You also have a plan for working on your SEO strategy.
Promoting your website is very important, but it's not the only thing to focus on. You will also need to have a strategy in place to effectively sell your services and products once you start getting customers on the page.
This can be a bigger challenge than you might expect, especially in the midst of a pandemic, so you'll have to be creative and adapt your strategy in smart, effective ways. To help you get started, we'll discuss some ways for small businesses to hit their sales goals and some trusted sales strategies.
First, though, you'll need to set your sales objectives and decide how you'll want to meet them.
Step 1: Set Your Sales Objectives
First thing's first. You'll want to make sure that you know what your goals are and you'll also want to be able to evaluate them later. That's why you need sales objectives.
Once you know what you're trying to do, it's a lot easier to know what to do.
Sales Objectives Should Be:
Measurable: You want an objective way to see if something is a success or not. This means you typically want to track these as a percentage (30% more sales, for example) or a hard number (sell 20 more premium product bundles).

Attainable: Anyone can set goals that are impossible to meet, but aside from setting yourself up for failure your goals should be realistic. That means they need to be achievable in the time frame you've set. Which leads us to point three:

Time-Sensitive: Goals without deadlines are empty goals. These sales objectives have to be tied to a timeline. Otherwise, you will have a hard time seeing whether or not your efforts are actually helping to shift your performance.
Tying all three of these together, one example of a well-defined sales objective might be to increase sales by 10% in the first quarter of 2021 over your sales in Q1 2020.
You have a concrete measurement (the sales numbers). There is a deadline (the end of the Q1, 2021). You have a goal that's attainable, based on what you believe you can achieve.
That's an example of a good sales objective. Now it's time to figure out how to meet them.
Step 2: Define How You Will Meet Your Objectives
Now that you know what your goals are, you should have a good sense of where you want to be. But how do you get there?
Every business is going to have different goals and different methods that work for them. If your goal is to increase your social media sales by 50%, you don't want to read tips about how to improve your organic conversion rates.
How to Plan Sales Objectives:
Think Incrementally. No matter what your goal is, there will be a series of actions that you need to take in order to get there. Make sure you prioritise them accordingly. You must walk before you can run, and so on.

If one step is key to making sure all the other steps fall into place, make sure you place the proper emphasis on that step and take care of it early on.

Don't Limit Yourself Arbitrarily. It's true that "perfect is the enemy of good". You can spend so much time planning that you don't give yourself enough time to finish your tasks, but the opposite is also true – don't give up on an objective because it sounds like a lot of work.

If you need 25 different things to successfully achieve one of your objectives, and the benefits of that objective will pay dividends for your business, don't avoid that objective because of the work.

Give Yourself Enough Rope. The same way we want our sales objectives to be reasonable goals, the steps that you take to achieve those goals should also be attainable. When you planned out your goals, you set yourself a deadline. Don't try to stuff every task that you could do into each objective. You'll just wind up frustrated and annoyed that you sabotaged your efforts from the start.

If your goal is going to take more time than you anticipated because of all the steps involved, it's perfectly fine to evaluate your deadlines and push them back.
The important thing here is to be creative and use the resources you have available. Make a nice cup of coffee or tea and take your time as you define your goals and create an action plan. Don't rush!
Once you've got your action plan, consider some of these strategies.
Strategy 1: Cross-selling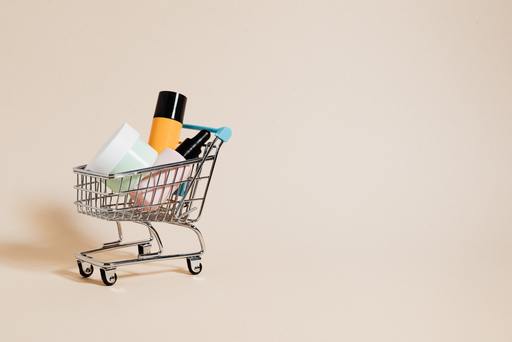 You have a customer interested in buying your product, Great job! When someone's already interested in buying one thing, you've got a unique opportunity to sell them other products they made be interested in.
Let's say you have a customer who is buying a facial scrub. This customer is only buying one thing, but as the business owner, you are the expert – you could recommend your customer to buy a toning lotion to improve the results, plus a hydrating cream to apply afterwards.
That's cross-selling: marketing additional products to an existing customer. In this case, someone who is interested in a facial scrub is also likely to be interested in aftercare products as well.
Now, this is most effective when the collection makes sense to the customer. If you sell bathing suits, cross-marketing a pair of sandals or some sunglasses could be a good idea. Trying to suggest a winter coat? Odds are, they won't be quite so interested.
Remember, it's ok to use your professional knowledge to offer your customers complimentary products. Got a great pair of socks that totally match the shoes your customer is interested in? Let them know! Just make sure that anything extra you add makes sense.

Another way to think about this is to entice customers by providing them with a discount on larger orders, or by bundling a small gift in after a certain number of items are purchased. Who doesn't like gifts?
Strategy 2: Contact your existing customers
One of the best ways to increase your sales is getting in touch with your existing customers. Turning first-time buyers into repeat customers is tricky, of course, but if you can get them to return to your business you have a 60-70% chance of seeing another purchase. That's significantly higher than the 3% average conversion rate for most shops.
To some degree, this makes sense – if they've already had a positive experience with your business, you've earned their trust. The groundwork you put into the initial purchase is still there.
So, then, getting them to revisit your business is the goal here. Some common suggestions are:
Write to them with information about new products or services;
offer special repurchase promotions;
present them with services or products that are related to what they have already purchased.
Returning to the skincare example. For customers who have purchased skincare products, you could get in touch with them to see if they still have your product and take advantage of the opportunity to tell them about new products that may complement their existing skincare routine.
This, of course, only works if you have their contact details. Whenever someone makes a purchase from your business, you'll want to make sure to collect their contact details and ask them if you can contact them in the future with information and/or promotions.
How you contact them is up to you: use Facebook, Instagram, WhatsApp, email, whatever you'd like. But the best way to get in touch with your customers is to use the channel they prefer – so make sure you know!
Strategy 3: Create eye-catching promotions & discounts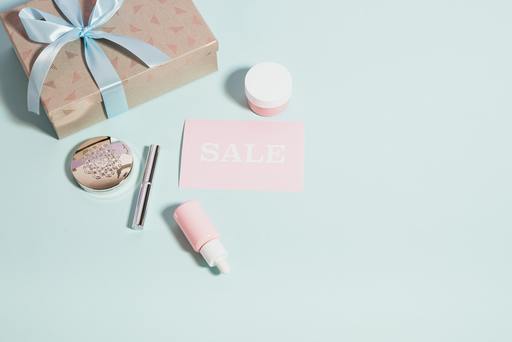 Are you finding that some of your services are less booked? Are some products moving more slowly than others? It's time to re-evaluate, and the first thing to look at is the price.
First and foremost, review the prices with your low-engagement offerings. If you find the price is fair overall, you may want to consider creating unique promotions and discounts that feature these products.
There are a couple of different ways to tackle this problem – one is the bundle, where you pair the service or product you can bundle it with a couple of items that are selling a little bit better and offer it as a set at an attractive price (three- and five-packs are great for this, as the value is easily discerned by the customer).
You can also offer a significant discount on that particular product or service on its own, but a better idea might be to pair this discount with significant social media and marketing focus on that item.
Let your customers know why they should be buying this thing in particular by alerting them to all the benefits that it has.
A Note on Discounts and Promotions:
Obviously, a 5% discount is not as attractive as offering 30% or 40% off. But you'll also want to make sure that the discount has a time limit, and that your customer knows about it.

A short window of opportunity will make your customers decide faster and be more likely to opt into the promotion if they are even somewhat interested in the product. This is known as the Fear Of Missing Out, or FOMO. You can learn more about FOMO Marketing strategies in this article.
Another solid alternative is to offer free shipping for certain products or after a purchase exceeds a certain amount of money.
All purchases over $30 have free shipping!
See how that pops off this page? Something like this will encourage your customers to check your products and take advantage of the promotion (it can also aid in your cross-selling efforts, especially if an extra item will help them qualify for the free shipping).
Strategy 4: Contact customers who did not complete a purchase
Very often customers need your help and a little boost to complete their purchase and if we don't contact them again, we will miss out on sales. One common example is a customer that will ask for a particular product when you're out of stock or a service that you're not offering at the moment.
One of the easiest ways to make a sale is to get in touch with the would-be buyer when you restock (for products) or begin offering the service again. If this is the case, get in touch with anyone who has inquired and let them know that it's back!
The other likely scenario is that someone has contacted you, but the sale or booking never came to pass. If you're not sure why, it's worth reaching out to contact them, and if you want to sweeten the deal and add a promotion or discount, you can.
Remember that you'll want to personalise the message and to transmit confidence in your sales pitch.
In other words, you'd want to send something like this:
Hello Laura! I hope you are doing great. I'm contacting you because the pair of shoes you are interested in is 20% off for today and the shipping is on us! Below you can find the link to complete your purchase. If you have any questions please contact me and I will help you 🙂
Strategy 5: Consider online meetings, tutorials or webinars
To promote your services and products, you must reach your target audience. Nowadays there are many online tools such as Instagram live or Facebook live, and webinar/meeting apps, like Zoom and Skype.
Take advantage of these tools to reach your customers, even during the pandemic. If you're a service provider like a marketeer or a business consultant, you can offer your services directly, of course, but you can also use these as opportunities to educate your customers on your other services or products.
By creating an online event or an online workshop that covers a particular area of interest for your customers, you're reinforcing your brand and drawing attention to your business.
Of course, you'll want to promote it on your social media profiles and share it with your existing customers (as well as friends and family). One way to tie this more directly into sales: once the webinar is finished, you can offer a special discount on certain products or services related to the event to all attendees.
Strategy 6: Establish a referral program
Establishing a referral program is a great, underrated strategy. Gaining new customers from existing clients is a great way to promote yourself. As a small business owner, you already understand the power of word of mouth: 92% of consumers will put more stock in a recommendation from friends and family over any other type of advertising, according to some marketers.
Not only are these recommendations more effective than other ways of bringing in new clients, but there's also no one better to promote and recommend your business to their contacts than a happy customer. If people are getting a great deal or a great service, they will want everyone to know.
And it's even better if you incentivise them. here's what we suggest.
Get in touch with your existing clients and let them know about a referral program you're running that gives them some material benefits if they recommend your services to their friends or family.
This can be as simple as a discount on their next purchase with a referral, or you could provide a Two-in-One Promotional rate if they recommend your services to someone else and both of them wind up working with you.
The specifics about what will work best for your business should be up to you, of course, but don't underestimate how excited people are to share good businesses with other people.
Strategy 7: Work with other businesses
We've talked about how influencers and other businesses can be a great way to help build buzz (and organic searches) about your brand, but working with other businesses that you like and trust can be more than just a great promotional tool – it can also be a great way to bolster sales across two companies.
Here's how it works: Once you've found entrepreneurs, small businesses or influencers who are relevant to what you do, reach out to them and see if they would be interested in working together. This will allow both businesses to offer unique promotions and packages to your customers, which will raise awareness of each brand to the other's base.
If you're smart about it, these packages will be paired well ( think: a sunglasses company and a beach towel company or an interior decorator and a painting company) and deliver great value to both sets of your clients.