How small businesses can use search engine optimisation to promote their services and rank higher in search page results.
If you have any interest in an online presence for your business, you've almost certainly heard about the benefits of Search Engine Optimisation and how it can help customers find local businesses and services.
But, of course, in order to leverage SEO to your advantage, you actually have to know what it is, and how it works.
This can seem imposing or difficult at first, but when done correctly SEO can help increase your visibility on search engines and build trust with customers.
Here are few tips on how you can implement SEO for your small business (or improve your efforts if you've already begun doing it).
How does SEO work?
Let's start with the basics: what is SEO and how does it work?
In Short, SEO is a series of best practices centred around the process of bringing more traffic to your website through the use of search engines. The general idea is that the more attractive your website is to search engines (and users, but more on that in a second), the more likely those search engines are to recommend your website to people using them.
Confusing? Let's say someone needs an electrician to repair a faulty light switch at home. How would that person go about finding help? Most likely, they'll go online and type a question in their search engine bar such as : "Electrician near me" or "Best electrician in Birmingham".
So how does the search engine work to provide the most useful answers?
Search engines work by sending web crawlers, or spiders web crawlers, or spiders, to search (or crawl) the Internet to find the best answer to the question. In other words, the search engine is going to rank every web page it thinks of as relevant based on the search and provide you with a list of results.
This is what you get when you type a question in Google or any other search engine. Because Google is trying to give you the best answer to your question as quickly as possible, it will rank all the relevant content by a number of factors, including the page's popularity (the visits and engagement the page receives) and authority (how often other websites link to that page).
So, if you have a great page that is optimised for search engine crawlers, you're very likely to rank more highly in the results page. This is essential because studies show that users are way more likely to only go through the first page results.
If you want to learn more about how search engines work and the best practices to help Google understand your website, you can check out Google's Webmaster Guidelines.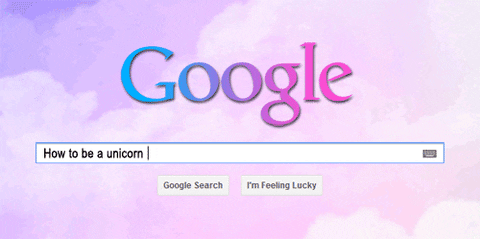 What are the benefits of SEO for small businesses?
Now that you have a better understanding of what SEO actually is, you might wonder whether or not it is useful for your business? More importantly, you're probably wondering if you should invest the money and time into improving your business' SEO, and what sort of results you expect to see.
First, keep in mind that today most consumers search for local services online search for local services online. Similarly, we now see an explosion in mobile usage with 89% of consumers using mobile devices to find local business information.
In other words, if you're seriously interested in reaching all the people who want to find your business, you really need a website that's optimised to help Google help these customers find your business.
Finally, a strong SEO approach will help you get more free (or organic) traffic to your website and ultimately, bring in new business at a relatively low cost compared to online advertising.
What should small businesses know before they start doing SEO?
Before you start putting in place your SEO strategy, there are a few things you need to consider.
First, you'll need to determine how much money you're willing to spend on SEO. Like anything else, it's possible to spend tons and tons of money on optimisation, especially if you're in a particularly competitive industry, so you'll need to make sure you can determine a budget that makes sense for your business.
Secondly, you need to know that SEO is not an overnight fix, and it can take some time before you see some results. SEO is a long-term strategic move, and can take six months or more before you're really seeing the results.
In other words, SEO should not be your primary focus if you are a new business and need immediate results. If the general awareness of your company or service sector is low, it's unlikely that many people will be searching for you online (although this can also mean that the searchers you do find will almost certainly be very interested in your product).
In that case, online advertising or social media marketing might be more suitable.
Can small businesses do SEO by themselves?
The question many people often ask is "can small businesses do SEO by themselves?" The answer is yes. Even if you only have the faintest understanding of how digital marketing works you can do SEO for your small business.
Tips on small business SEO
We know even the basics of small business SEO can be overwhelming if you haven't considered them before. In case you're feeling a bit out of your depth, we've put together a few basic tips to help you get started. Best of all, they're absolutely free, DIY-friendly activities you can easily do in an afternoon (or, if you're really not a computer person, find a friend who is and buy them a pint so they'll do it for you).
1. Start with simple on-page optimization
When a user types a query in their search bar, the search engine will crawl the web to find the most relevant pages to display in the search results.
To make your website rank higher, optimize elements of your webpage to make them easily understandable by the search engine.
Make sure your webpage meta description and title (what the user see in the search results page) accurately describes the content.
Create an URL (the web address of your page) that is short, punchy and self explanatory. Try to get your own domain for your website.
Optimize the pages of your site with the right keywords.
2. Target the right keywords
The keywords are terms that searchers types into search engines when they are trying to solve a problem or learn something new. As you might suspect, these are often questions or queries.
To attract the right sort of customers to your website, you'll need to research which keywords are relevant to your business that your customers are using. Start by making a list of keywords your customers might search for. Put yourself in your customer's shoes and brainstorm around your business services.
For example, if you're a women's hair salon in West Hampstead, you might think of target keywords and phrases like "woman blow dry West Hampstead", "best hair salon in West Hampstead", "price of woman highlight West Hampstead", and so on.
Next, expand your keyword list by searching for alternatives. Type them into Google search bar or use tools like Ubersuggest to generate more ideas.
Then, determine which keywords offer the best opportunity to rank for – you can use whichever free keyword tool strikes your fancy to see tells you how competitive they are. Hang on, competitive?
Yes, competitive. Remember, there are lot of other businesses out there competing for the same keywords. So a broad keyword like "haircut" will be much more difficult to rank for than "haircuts for thin hair" or "famous haircuts for women".
Instead target keywords with low competition and high search volume. Choose specific keywords related to your services or location. These are called long-tail keywords and are composed of 2-3 words such as "blow dry and cut West Hampstead".
Once you have your list ready, optimize your pages by inserting your keywords in strategic places: the page URL, page title, meta description, header tag, headers and content.
This will help the search engine correctly understand the purpose of your page and how to index you appropriately.
One last thing: make sure not to overstuff your website content with keywords. Search engines like Google can (and will) easily detect that and will drop your website's ranking – causing all your hard work to actually hurt your business.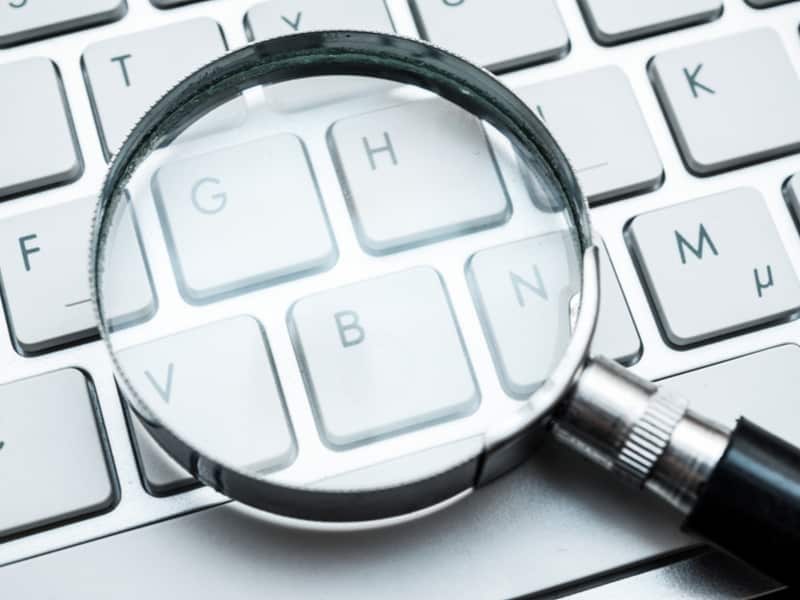 3. Create local places pages
To reach out to the largest number of potential customers, you'll want to be present on all major search engines. To help with this, make sure to create a page for your local business on Google, Bing or Yahoo.
Once you have, optimise these local pages with the information your customers will need – the location, your opening hours, the business phone number and services. Categorize your business correctly and make sure this information is consistent across search engines.
Don't forget to add good pictures of the outside and inside of your building.
You can also list your business on top online directories such as Yell, Foursquare, Yelp and your local chamber of commerce's website.
Finally, it's a good idea to create a Google My Business page for your business to tie your website to a specific location. You can also ask customers to leave you a review online to give you more prominence in the search results.
4. Create good, relevant content
When you're looking at ways to improve your SEO, another solution is to create good content and optimise it correctly. Good content will bring people in to see your page, provided you've optimised it correctly, and you might even get some links as well.
So what type of content small businesses should create?
Focus on timeless, evergreen content that will keep visitors coming. Also remember that you are writing for your users, not for search engines, so avoid overloading your content with keywords.
If you're struggling to think about things to put on your web page, think about who your customers are and what problems they might have. If we're working with that women's hairdresser, we might encourage them to write something on classic hairstyles or how they feel about a specific style of haircut. If this is content for an electrician, we might suggest that they
5. Get interested in link building
Another way to improve your SEO is to use relevant links within your content. You can for example link to reliable external sources (1-2 per page) to improve your site's trustworthiness.
Also remember to link to relevant internal pages from your site to improve crawler navigation and promote a good user experience.
Finally, be sure get some backlinks to your website – meaning other websites that link to yours. Ask partners, suppliers, customers or friends to link back to your website. This will help build your authority and, in the long run, improve your ranking.
However remember to focus on qualitative and relevant links. If you're an electrician you might not want to get links from a completely unrelated website or business, as this can impact negatively on your ranking.
Finally, to ensure your SEO efforts are working, make sure you monitor your organic traffic. Tools like Google Analytics can give you information about the number of visits and how customers act on your site.