Introduction: What You Can Do Today
Isn't it frustrating to read guides about ways to increase your website's traffic volume that require weeks or months to implement? While long-term growth planning is important to ensuring that your business continues to grow positively, the fact is that there are almost certainly things that you could be doing today to help increase your website's traffic, even if it's a brand new domain or business.
In this guide, we'll go through some ways you can ensure that your business is surfaced everywhere that it needs to be. What does that mean? It means connectivity. Making sure your business profile is uniform and present across all of your business's major platforms. Having a website is great, having a little bit of social presence is great, but tying them all together is going to work wonders in setting the stage for increased traffic to your page.
Connect your Facebook Page to your website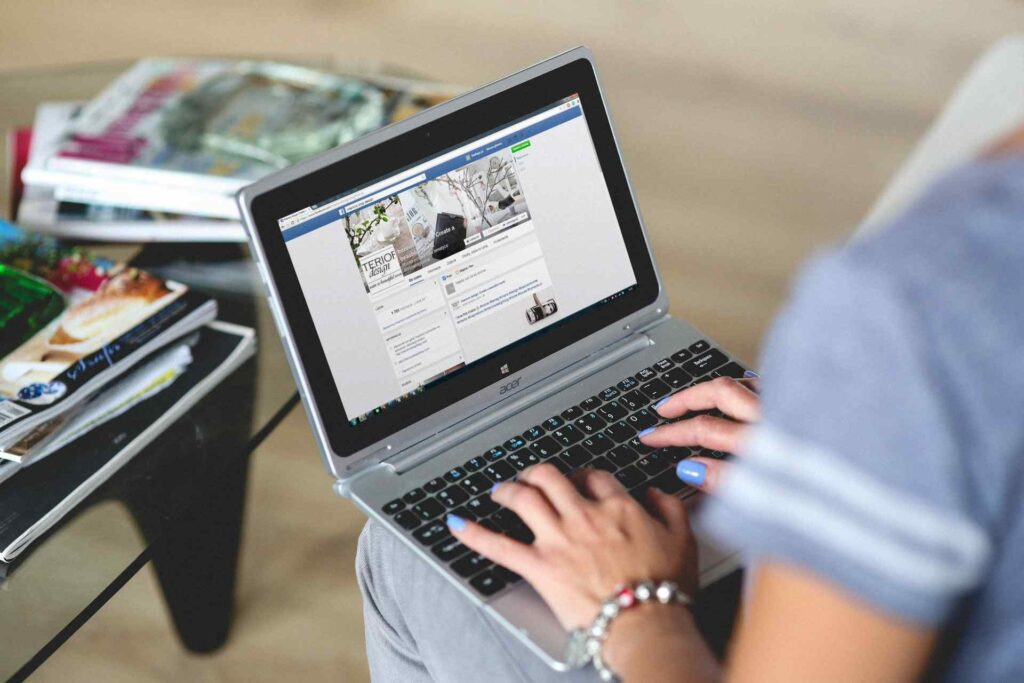 Let's start simply. Facebook offers a great way of interacting with your customers – why wouldn't you direct Facebook's users to your page and vice versa?
When you create a Business Account, you'll be able to set your website's URL. Make sure you set your website to your UENI website – this might seem elementary, but it's an easy step to overlook.
Do More: Set Up A Facebook Shop
Especially valuable if you're a shop with physical products, a Facebook Business account is one of the best ways to get more eyes on your business, And with Facebook Shops launching earlier in 2020, everyone's favourite social media platform became one of the most visible ways for brands to expand their scope.
With a Facebook shop, customers can see your products as they browse through Facebook, and they can buy from directly in the app, via direct message, or from your website. The result? Your business can interact with your customers when it's convenient for them, which increases the likelihood of a successful sale.
To link your page, you'll want to follow these guidelines from Facebook:
Before you set up your Facebook Shop, you'll need to make sure these steps are enabled.
You'll have to be an admin on Business Manager.
Your Facebook Page and catalogue must be in the same account.
Have Manage Page permissions for the Page and Manage catalogue permissions.
If you don't see these options, you may have to create an account in Commerce Manager to get started.
After that, you can follow these steps within the Commerce Manager to get started.
Click Get Started to go to the Create your shop page.
In the Start setting up your shop section, select Your website. Click Get Started.
In the Choose your business section, you'll see a list of Facebook Pages that you're a Page admin on. Select the business you'd like to connect your shop with. Click Next.
In the Account Details section, provide an account name and select a business account. Click Next.
In the Where people can view your shop section, select where you'd like to create your shop. If you have an Instagram business profile and a Facebook Page, you can select both.
In the Add a catalogue to showcase your items section, select an existing catalogue or create a new one and click Next.
If you have an existing catalogue already and select it, a shop will automatically be created for you. You can choose to customise it or publish it as is.
Look over your shop details, review and agree to the Merchant Agreement and click Create Your Shop.
Connect Instagram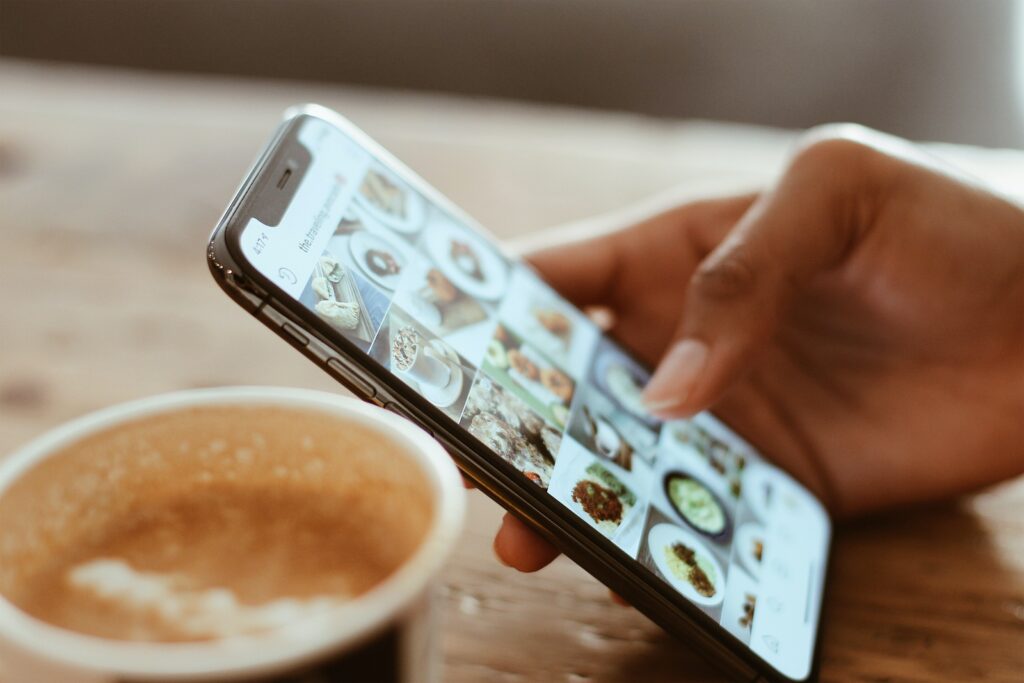 As alluded to in the steps above, having a Facebook Commerce manager account allows you to link your shop with Instagram as well as Facebook. This is of particular value to customers who are selling something with a high visual impact like clothes, accessories, or even food.
Of course, you can bet that having great photos really helps your business stand out on Instagram. If you need some tips, we've got a guide for you right here.
Setting Up Instagram Shopping:
Once you have your business's Facebook Business account set up and ready to go, make sure to update your Instagram app to the latest version and then open it. (You can check this on the Facebook Business page under Catalogue Management).
Once you're inside Instagram, you can follow these steps to enable Instagram Shopping:
Go to your profile and tap the ☰ icon to open your options menu.
Tap Settings, then tap Business, then Shopping
If you don't see Shopping, your account hasn't been approved for Instagram Shopping yet. You may have to wait a few days for your account to be reviewed. It may also be worth checking out Instagram's Commercial Eligibility Requirements.
If you do see Instagram Shopping, press Continue and then select your UENI product catalogue to connect it to your Instagram Account.
Once you've done all that, you're going to be able to create your first Shoppable Post.
Shoppable posts are great because you can tag your products directly in the post, so anyone following them can see the price and the name of the product from your business catalogue.
For more information on setting up Instagram Shopping for your business, be sure to check out this post.
Using UENI for Facebook & Instagram Shopping
When you have your products set up a Premium UENI page, it's easy to set them up for Facebook and Instagram storefronts, so people doing searches for your products will have the opportunity to see them directly in those apps!
You can either upload your entire range of products at once or add batches of products to your page and schedule regular updates.
Sound like work?
It shouldn't: we automatically create a product feed for you based on your existing products, so any time you add a new product you'll be able to use the URL provided to make sure your catalogue is up to date.
For more information about linking Facebook and Instagram shopping to your UENI website, please check out this post on how to set up Instagram Shopping.
Promote & Share your Website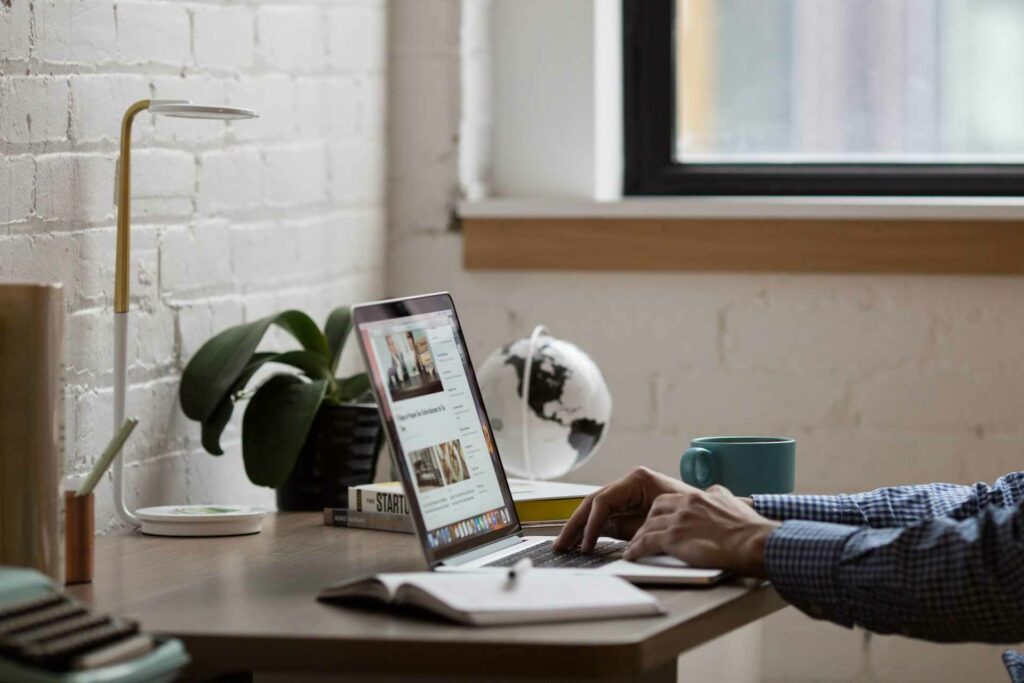 Once you've got your business accounts and your website exactly how you want it, it's time to do some old fashioned promotion. At this point, you're going to have more opportunities to surface your page on social and search (because each listing you create for your business is a new opportunity for people to find you). Make sure to share your page with friends, family, and existing customers.
There are a couple of other ways to build your brand as well. Since you've just set up your Facebook Business account, it might be worth using Facebook's search with filtering for groups – use keywords related to your business or your customers to find groups relevant to you.
Imagine your target audience is new parents. You could look to join some groups centered around that, Maybe they're sports fans? There are loads of sports groups on Facebook. Once there, you can get the word out about your site to drive traffic there – you could even offer a special exclusive promotion for those in the group.
Even if you can't advertise your business directly (many groups prohibit this), you can still use this to share your knowledge about the industry, which will encourage people to check out your business.
Alternatively, you could start your own Facebook group, though you will need to build up a following yourself by posting informative & relevant content.
Do More: Run Promotions
Using your newly-optimised listings to run Promotions can be a great way to draw new eyes to your page. One of the most usual types of promotional tactics engages FOMO: the Fear Of Missing Out.
This style of marketing refers to messaging that appeals to the desire to grab an opportunity before it slips through their fingers. Many people would rather make an impulse purchase than regret a missed opportunity later.
Let's say that you're thinking about buying a car. You have a general idea of what kind of vehicle you want and how much you're willing to spend. Suddenly, you see a Facebook advertisement announcing a huge promotion at your local dealership.
You see the exact car you want. Even if you haven't committed to purchasing yet, now your FOMO will be in high gear.
In other words, the consumer is afraid of missing out on this chance to save tons of money because it might never present itself again. That's FOMO marketing.
For more Promotional ideas, check out our post on how to run effective promotions.
Do More: Display your website whenever you represent your business
This one is a little bit of a throwback to the classical way of advertising your business – make sure that your website URL is properly represented on everything you use to promote your business, from signage and business cards to your social media and beyond.
That's the whole point behind a custom domain, really. You're building your business's credibility (by showing that you're serious about your business) and helping with name recognition, which is why you want to make sure your URL matches your business name as closely as possible. If your business is Finchley Business Professionals, you most likely want to get your domain as close to Finchley Business Professionals.com as possible.
But most importantly, you want people to remember your website when they think of your business. That's why we advise putting your domain anything and everything that's client-facing. It's the online presence behind your brand, so why wouldn't you put it out there wherever you are?
You already know that there's a lot of effort that goes into advertising any business, and you probably already have some existing advertising out there – maybe your business has a LinkedIn page or a Twitter account, or you always leave a business card with your clients when you finish a job. Wherever your clients can find you, online or off, they should be able to find out your website URL.
Learn More
How To Drive More Traffic To Your Website, Part 2: If you're looking for medium-term tactics for increasing your website traffic, this is what you want.
How To Drive More Traffic To Your Website, Part 3: The final article in this series covers long-term success strategies like Search Engine Optimisation, Online Reputation Management, and other tasks.