Getting a new business or project off the ground can be full of challenges, with 'finding funding' named as one of the biggest obstacles for many entrepreneurs.
There are many different funding options available to small business owners, but none are quite as valuable or sought after as a small business grant.
There are many different types of grants and, for the most part, they do not need to be paid back. This makes them the holy grail of finance options; they are, however, notoriously difficult to secure.
Grants in the UK are provided to entrepreneurs with visions and innovations that could benefit the nation, surrounding cities, or the citizens.
Are you a small business owner looking to secure a grant for your business? This guide covers everything you need to know about small business grants in the UK, including tips for increasing your chances of obtaining your dream grant.
Five great grants for small businesses in the UK
Looking for the best small business grants in the UK? Here are five reliable ones you should consider:
1. The Prince's Trust Enterprise Programme
Are you a young, visionary entrepreneur between the ages of 18 and 30? You can apply for grants (of up to £5,000) through the Prince's Trust Enterprise Programme and use the funds to execute your big ideas.
2. New Enterprise Allowance
This grant is primarily for unemployed (but ambitious) individuals looking to start a business. People who qualify for this grant receive a weekly allowance of £1,274 over 26 weeks. You can discuss with a Jobcentre work coach to see if you meet the requirements for this grant.
3. Grow It Award
Have a business that can help solve a social problem? This is an ideal grant for you. Alongside a grant of up to £15,000 to help you grow your business, you'll get access to extras like training, mentorship, and one-on-one coaching.
4. Apprenticeship Grants
If you are an employer looking to hire apprentices between the ages of 16 and 25, the government could offer you a grant of £1,000.
Get more details about government grants for small businesses in England, Northern Ireland, Scotland, and Wales via the government's websites.
5. Do It Award
The Grow It Award and Do It Award are both initiatives of UnLtd.

Like the Grow it Award, the Do It Award helps individuals access sufficient funds to kickstart their social ventures. Alongside getting a grant of £5,000, you'll also get access to events and training. Additionally, you'll be assigned a dedicated award manager who will assist you in bringing your big ideas to life.
The difference between grants and loans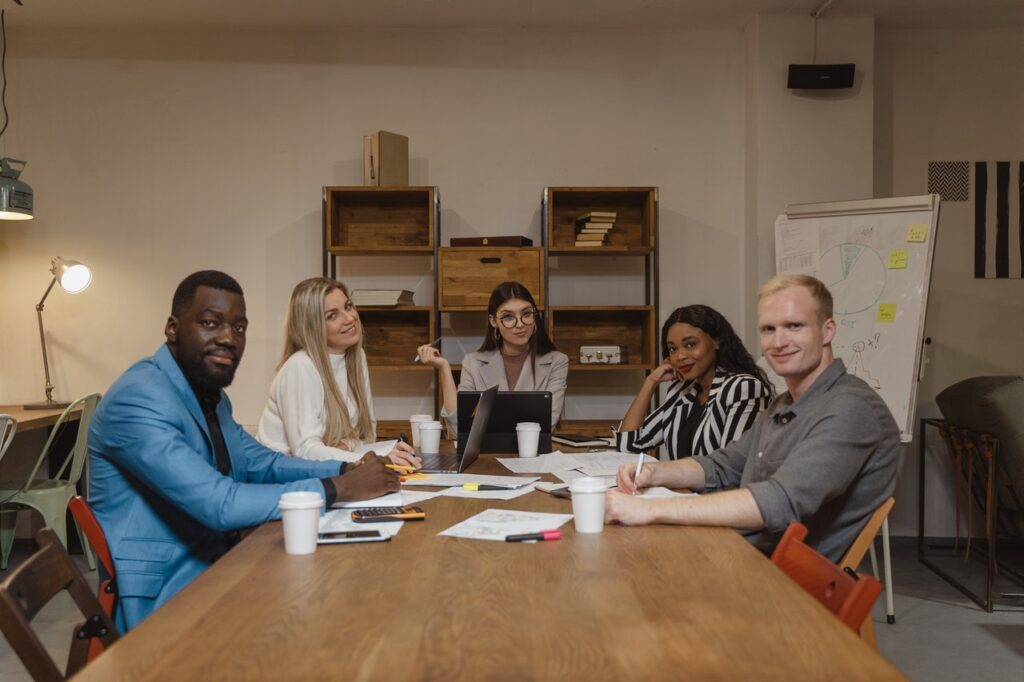 Business grants and loans are two different things, even though people often use both terms interchangeably.
A loan is an amount of money that financial institutions offer individuals but expects them to repay (with interest) over a specified period—typically between five and ten years.
Business owners can use loans to rent an office space, purchase office supplies and essential tools, and meet several other needs.
On the other hand, a grant is a sum of money provided to individuals by the government or a private organization. Unlike loans, small business grants need not be repaid but must be spent as instructed by the granter.
What is a grant, exactly?
Grants can offer startups and entrepreneurs the cash injection they need to get their new project idea off the ground.
Most grants are awarded by government bodies, but some organisations also offer grants to new businesses.
Grants come in all different shapes and sizes, ranging from hundreds to many thousands of pounds.
Each grant opportunity comes with its own set of eligibility requirements, which can be very niche.
Government departments, authorities, and organisations providing grants usually offer them to entrepreneurs and businesses that mirror their own interests and objectives.
Whilst most grants don't require any money to be repaid, there are usually attractive repayment terms in place when its required.
Some different types of grants for small businesses and startups
Most people understand the term 'grant' to basically mean 'free money' that does not need to be repaid.
While this is how many grants work, there are alternative types of grant that can also provide value to your business.
Direct grant
Direct grants are cash gifts that don't need to be repaid. To be eligible for a direct grant, you will usually be required to agree to fund around 50% of the total project cost yourself.
Soft loan
You are required to pay back soft loans, but the terms of repayment are more lenient than those under 'normal' circumstances. There may be no interest to pay or a generous amount of time before repayments are required.
Equity finance
Equity finance is provided by investors in return for an equity share in your business. Government incentives such as the Enterprise Investment Scheme encourage investors to financially back small businesses by providing tax relief.
What kinds of small businesses and startups qualify for a grant?
There are thousands of grant schemes available to entrepreneurs and small businesses in the UK.
Each of these grants has its own set of criteria for eligibility, which may include the location of the business, its size, how long you've been operating, your industry, and your project details.
Bodies and organisations offering grants usually specify one or more programmes to which you can apply for the funding. These programmes have specific objectives, which your business or project will need to aid with to be eligible to apply.
With this in mind, there are certain industries and project types that will have a better chance of securing a grant than others. Generally, grants are given to businesses or projects that will add value to a particular industry or community.
For example, many local councils provide funding to local businesses to spur economic growth and job creation in the area.
There are also a greater number of grants available for projects that relate to scientific, environmental and medical research than there are to say, retail businesses.
Where else can I get a grant for my small business or startup?
Government
A very large proportion of the grants available to businesses and entrepreneurs are funded by the government. There are hundreds of different opportunities available at any given time, from nationwide initiatives to small locally-run schemes.
Part of the government's funding goes on grant schemes that are run by local authorities, which are most often geared towards projects or businesses that will benefit their community.
To help you to narrow down your search for a suitable opportunity, the UK government's Business Finance Support Finder tool allows you to search for funding options based on a set of criteria (including business stage, industry, and the number of employees).
If you're located in Scotland, Wales or Northern Ireland, each of these regions has its own online search tool to help you identify relevant grant opportunities.
Local enterprise partnerships
Local enterprise partnerships (LEPs) are non-statutory partnerships between the public sector (usually local authorities) and the private sector that aim to promote economic growth and jobs in a local area.
There are currently 38 LEPs of varying sizes up and down the country. To find out if you have a local LEP and what funding opportunities are available, visit The LEP Network website here.
Organisations
Some large organisations and trusts also offer grants to businesses that further their interests or promote innovation in their industry. A few of these include The British Fashion Council, The Medical Research Council, The Arts Council, The Carpenters' Company, The Marine Society, OneFamily Foundation and the Savoy Educational Trust.
Industry-specific grants for startups and small businesses
At the top of the article, we listed five grants that any small business owner or startup entrepreneur should explore. But there are many more out there to explore. Here are some industry-specific grants you should explore:
Grants for graduates
Be Inspired at Staffordshire University
A year-long programme of support including full initial training, a business network, industry mentoring workshops and grants.
Grants in science and tech
Funding for collaborations between industry, academics and SMEs to solve business and scientific challenges.
Grants in health and medicine
Small business research initiative for health care
Offers grants to small businesses developing solutions for specific health needs and NHS challenges.
Innovative medicines initiative
Available to organisations and SMEs who wish to improve health outcomes by speeding up the development of, and patient access to, innovative medicines.
Grants for community projects
Grants available to social entrepreneurs with project ideas for improving local communities.
Suitable for community and voluntary organisations
Funding available for projects all across England, Scotland, Wales and Northern Ireland.
Grants for product innovation
Funding available for the development of innovative new technologies by businesses of all sizes.
Grants of between £25,000 and £10m available.
Grants in creative industries
Funding available for projects that help the Arts Council achieve their mission 'great art and culture for everyone'.
Available to artists, communities, initiatives and cultural organisations.
Funds training and education in craft skills.
Available to individuals for scholarships and businesses to employ apprentices.
Grants for environmental projects
Grant available for projects that help to expand, protect, and promote the sustainable management of woodlands.
Funding to support the development of technologies, products and processes in energy efficiency, power generation and storage.
Available to small and medium-sized enterprises including startups.
Grants in childcare
Childcare business grants scheme
Grants funded by the Department for Education to cover the costs of setting up a new childcare business.
Offers a universal award of £300 for new childminder businesses in England.
Grants in tourism
Grants awarded to projects that drive growth in England's tourism industry.
Available for small-scale projects and large-scale collaborative projects.
Grants in construction
Construction Industry Training Board grants scheme
Government-funded training grants available to employers in the construction industry.
Grants available to develop construction skills and maintain health and safety standards.
Grants for equipment, tools, training and resources
Gigabit broadband voucher scheme
Grants available to put towards upgrading business broadband to a high-speed connection.
Grants of up to £3,000 available to SMEs in England, Scotland, Wales and Northern Ireland.
Government scheme to encourage haulage and transport businesses to use electric vehicles.
Business owners can receive a grant of 20% of the initial purchase price of an N2 or N3 class electric vehicle.
Applying for small business grants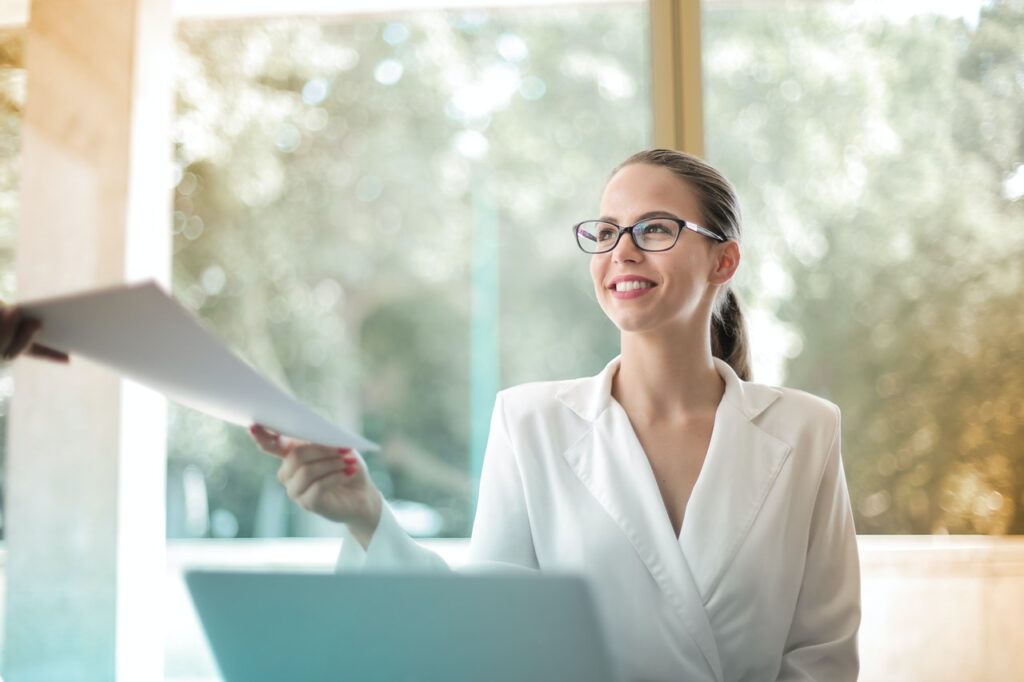 How does it work?
So you've found a grant opportunity that appears to be the perfect match for your business or project idea. Now how do you then go about securing the funding?
It's important to remember that applying for a grant is a lot like applying for a high-brow job vacancy — there's no guaranteeing you will be awarded the money, no matter how well suited you think you are. Competition is stiff when it comes to grants, and it could take a while to get a response on your application.
The application process varies greatly from one grant to the next, so check the details thoroughly and make sure that you get your application in with plenty of time to spare.
As a general rule, the more money on offer, the more complex the application process. So prepare yourself to jump through a lot of hoops if you're eyeing a substantial small business grant.
If you're applying for a regional grant there are usually fewer applicants and the response time is likely to be much quicker than when applying for something on a national level or from a European body.
Applying for a grant can be a slow and time-consuming process. But if you're going to spend time doing it, you might as well to do it right.
What will I need to do it right?
The information you will be required to provide for each grant application will depend entirely on the scope of the funding and the objective of the programme.
At the bare minimum you will need to have prepared the following:
Your business history: This gives an overview of who you are and your business' achievements to date. A successful business gives reassurance to the awarding body that funds will be used responsibly.
A comprehensive and up-to-date business plan: Your business plan should include detailed information about how the money would be put to good use. To make your application stand out, your standard business plan should be amended and tailored to emphasise how you will fulfil the grant programme's objectives.
Details on how you would use the money: Providing a detailed and realistic account of how you would spend the grant money will give you a better chance of selection.
Top tips for applying for small business grants
Give yourself plenty of time to prepare your application.
Thoroughly research the fund-ers so that you can tailor your application accordingly.
Be realistic with the amount you ask for.
Specify how you will meet the funder's objectives throughout your application.
Support your application with facts and figures as evidence.
Get your application in as close to the opening date as possible.
Finding and applying for a grant can be a long and drawn-out process, but if your application is successful your efforts will be rewarded with the financial boost you need to make your project vision a reality.
Three tips for securing a small business grant in the UK
Want to obtain a grant and lift your small business off the ground? Here are three valuable tips:
1. Understand the purpose of the grant
While grants are given to business owners for free, the providers are always eager to see the funds channelled towards a venture that would benefit society and individuals.
Ensure that you understand the purpose of a grant before applying for it. Funds provided could be to facilitate certain innovations or help develop an environment. Understanding the granter's mission will help you craft reasonable and compelling proposals.
2. Highlight how you intend to use the fund
Grants aren't loans. Don't request them simply because you believe you need more funds to grow your business. Ensure that your reason for requesting a grant intersects with the granter's intention for offering it. This way, you will be able to fashion your application properly.
When applying for a small business grant, you must be able to convincingly explain what you intend to do with the money—keeping the grant's terms in mind.
Are you a poultry farmer looking to secure a grant? Your application should showcase more than your desire to expand your business with the funds. To increase your chances of getting positive results, highlight your intention to build a large poultry farm that makes poultry products readily available at subsidized prices and creates job opportunities for locals.
When your intentions for requesting a grant match the providers' purpose for releasing it, you'll end up with a pitch that packs a punch.
3. Submit your application on time
Always strive to turn in your grant application early enough. There are dozens of other small businesses applying for the same funding. Submitting an early application will help keep you ahead of the competition. So, don't wait until deadlines draw close.
Grow your small business with the right grant
Ready to get funding and grow your small business? Review the grants on the list above and utilize the tips provided to increase your chances of success.
Need a website for your small business? Check out UENI's budget-friendly services here.