Hello everyone. We're excited to share some new improvements and updates to your UENI Business Hub with you today. We've made these changes to help you get the most out of your web presence with UENI.
What's changed? Today we'll be running you through some changes to your Business hub.
We've updated our Partners Marketplace, cleaned up the Accounts page, adjusted some of the Pro Features, and added more detailed sales information to the Analytics page.
Explore The New Pro Features Page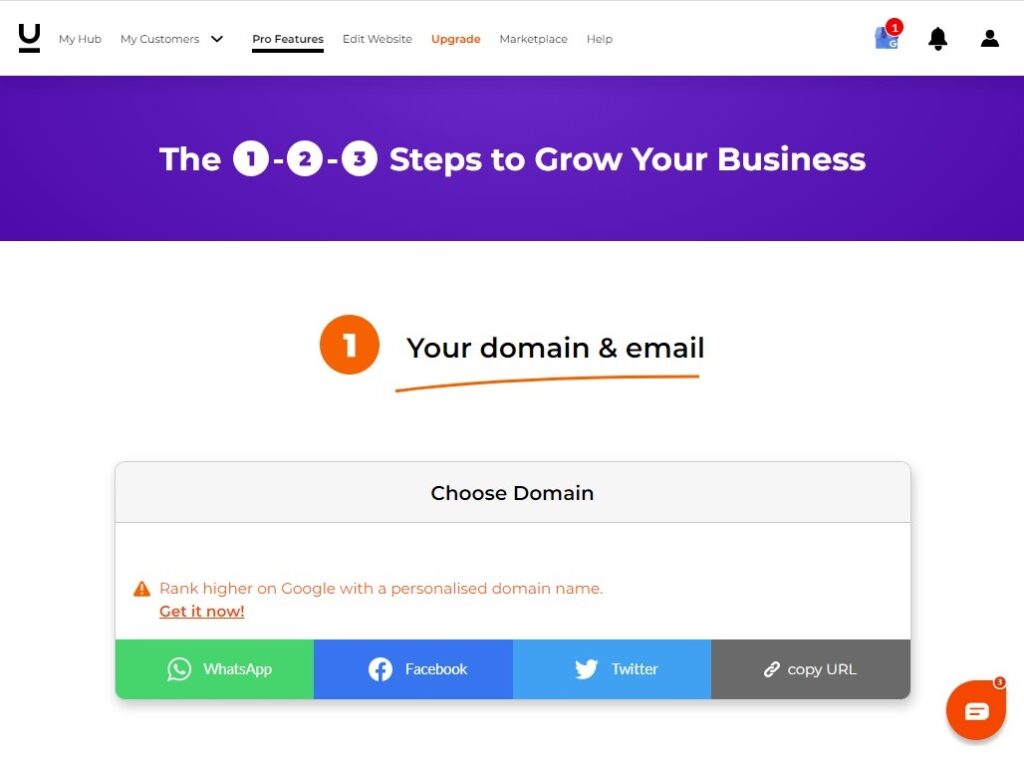 Our revamped Pro Features page has a new layout! This time around, we've made sure that you can more easily see all of the options available for growing your business.
As a result, the layout does a better job explaining our system for successfully boosting your business online.
And it's all laid out in a proven 1-2-3 structure:
Set Up Your Professional Domain and Email
Taking The Next Steps To Make Your Business Successful
Growing Your Business
To activate these next steps, simply click on the tile in your Pro Features tab. You can use these to book a call, activate a feature, or request an optimisation.
From onboarding calls to reputation coaching to optimising your Google My Business profile, our team is always ready to help small businesses grow online.
---
New Partners Marketplace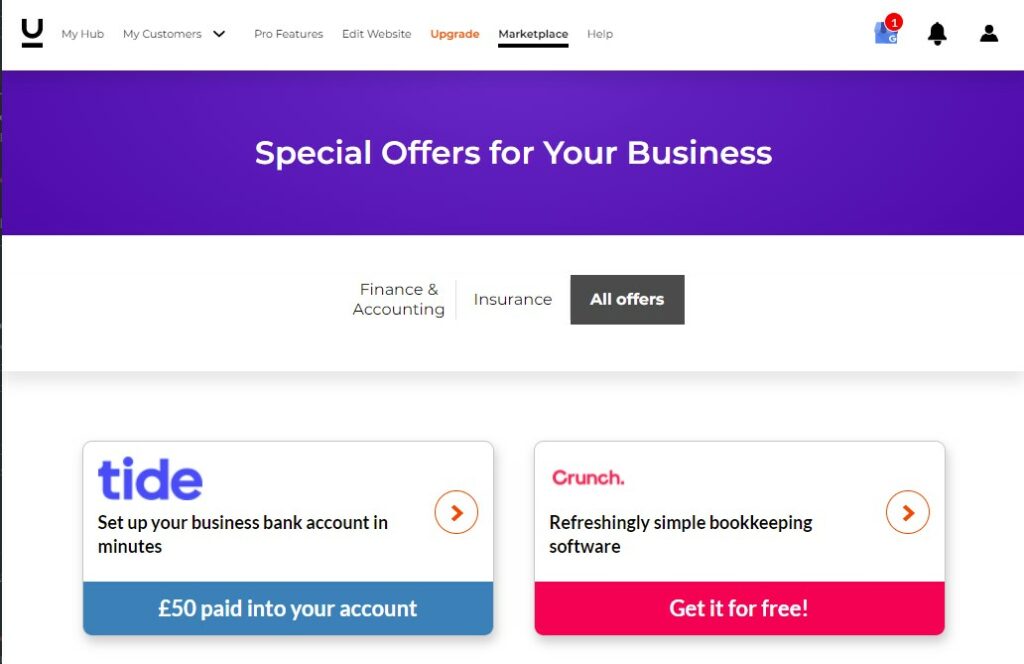 We know that there are many things that small businesses need to cover when it comes to day-to-day activities – bookkeeping, invoicing, having a dedicated business bank account – and we're committed to getting great deals for these essential small business operations.
When we don't offer these services ourselves, we highlight great deals from our partners. All of these offers now exist in a dedicated space: the UENI Partners Marketplace.
Previously, these deals existed on the My Hub page, but we've given them a dedicated space to make them easier to find.
---
New Accounts Page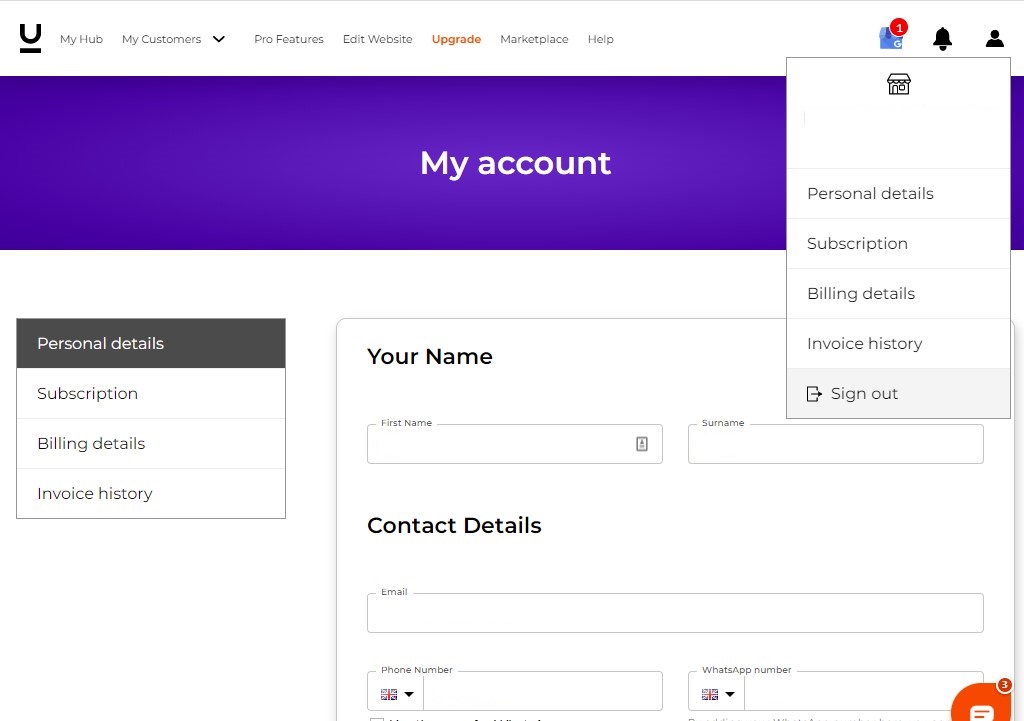 We've redesigned the Account page to consolidate all of your relevant business information into one easy-to-navigate section.

Now, the Account Page has 4 sections where you can easily track your:
Personal details: This contains your account details. This is where your email information, business phone number, and WhatsApp number are stored. You can also change your password here.
Subscription: This section contains information about your current UENI plan, as well as any renewal dates or changes you wish to make to your plan.
Billing details: This contains information about your business's payment methods, as well as any stored card information for your account
Invoice history: This is an exportable table with all past invoices that you've received for your UENI business. It can easily be sent to your email for external use.
---
An Update For Your Analytics Tab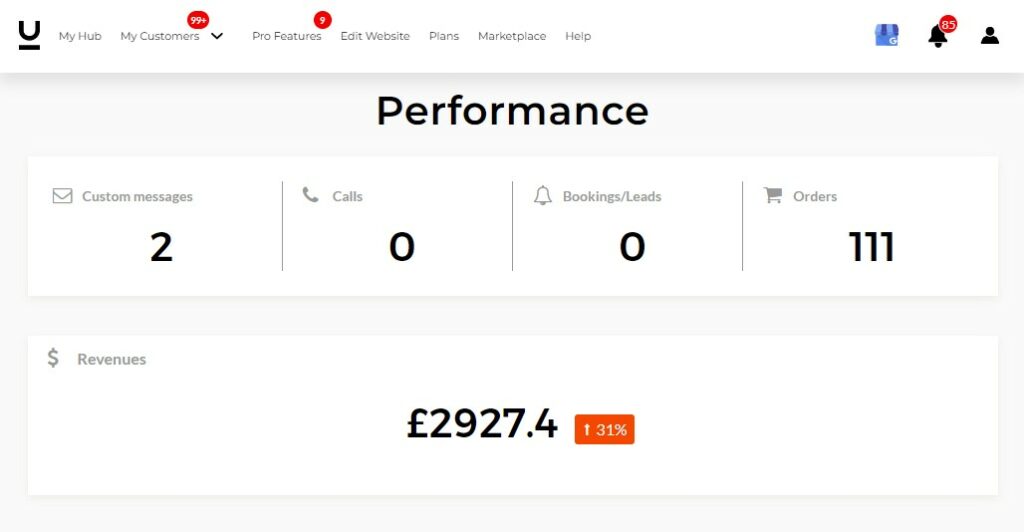 The Analytics page has seen a bit of an update. In addition to showing you your Audience interactions – page views, unique users, and where your website traffic is coming from – it will also show you your sales numbers as well as the total revenue you've generated from your page.
This improvement will make it easier for our clients to see how their businesses are performing at a glance.