As more and more shops are moving to online sales, we have been working on new ways to improve our websites and help our customers increase their sales. Having more competition than ever before, we realised our customers needed a way to highlight their prices and get ahead of their competitors.
With that idea in mind, we have been working on a tool that could help all business owners increase their sales during this hard period, and today we are happy to finally announce its release – now, UENI websites support promotional prices for your products and services.
Before the release of this tool, our products and services would only allow you to display a fixed price to your customers, meaning that you would have to change the fixed price to offer a promotion – leaving no trace of the old, higher price.
Now with promotional pricing, our customers can include an additional price for each product & service – which has to be lower than the regular price. This new promotional price will be highlighted both on your product or service and on the shopping cart checkout, while the old price will be displayed crossed-out next to the new price to show your customers how much they'll be saving.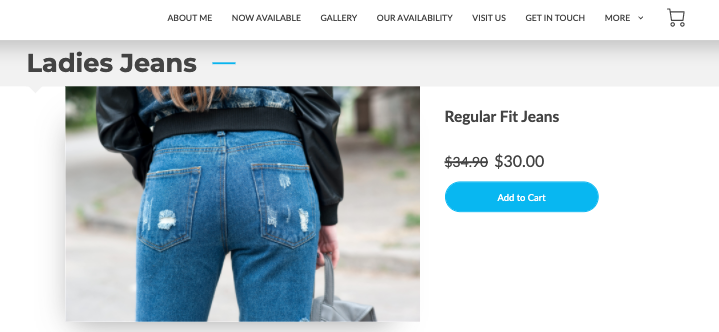 Note: It is important to clarify that the promotional prices have to be inserted and completed manually one item at a time.
Adding a promotional price
Whether your business is product or service-oriented, you can add promotional prices by simply following these steps:
Log in to your Hub
Go to your Editor
Go to Sections
Go to Products or Services (depending on your business orientation)
Select the group you want to modify, and then click on the individual product/service to add the promotional price
Add your Promotional Price just underneath the fixed one.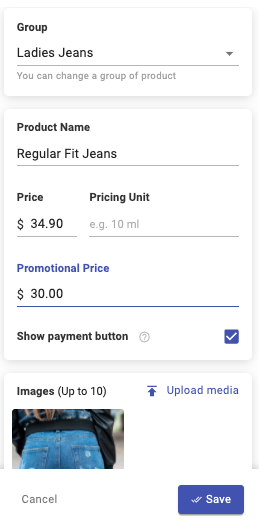 Click on Save and you are done!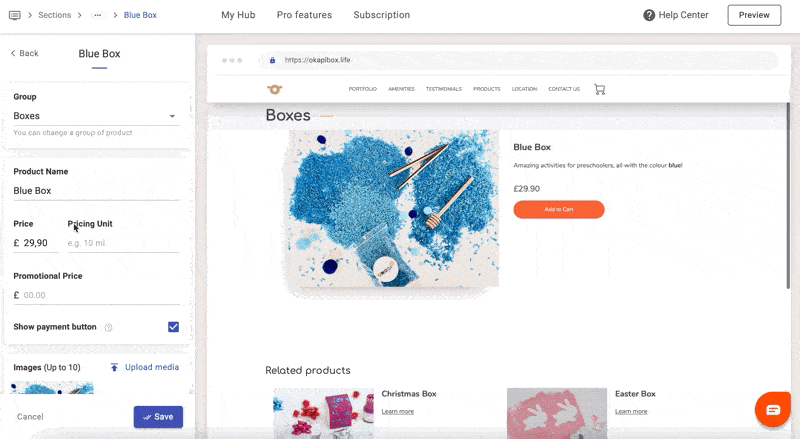 If you are still unsure on how to add more items to your Products/Services, follow our in-depth guide on how to edit your services here, and how to edit your products here.
If you're more into video guides, here's a video of the process:
Tell your customers about your Promotional Prices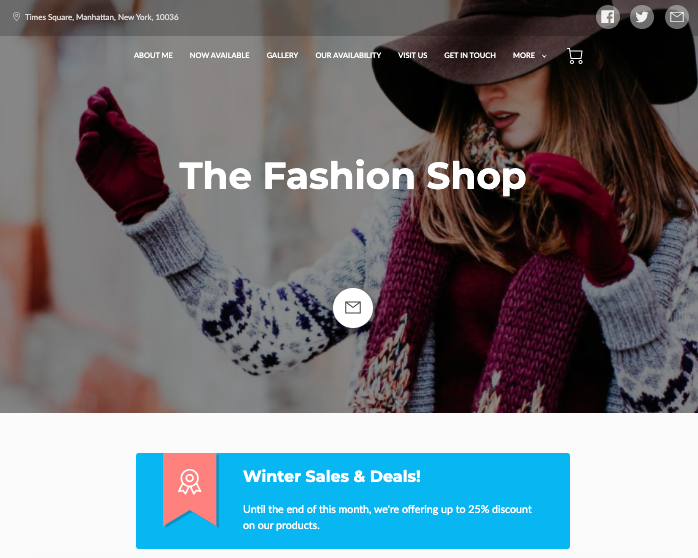 Once you've set up your promotional prices, it's time to let your customers know about your discounts! You'll want to highlight your promotion so any potential customers see it as soon as they land on your page.
Use your Promotion Section to tell your customers all the details about your sale: how much they're saving, when it starts and ends, which items are included, etc. Besides being informative, an end date to your sales also helps generate FOMO (Fear Of Missing Out), which can make your customers act quicker and think less about the money they're spending so as to not miss out on the promotion.
If you want to learn more about how to promote your products, check out our in-depth post about Marketing Your Products Through Promotions.

If you are having any problem when creating a promotion, follow our how to add or edit your promotion.