Remote work has been one of the biggest trends during the pandemic. The entire workforce has shifted dramatically and we realized that being physically present at your job isn't such an important indicator of productivity we once thought it was.
This raised some interesting questions and opportunities. For example, a remote worker is more cost-effective: they don't need a chair, table, power, or any other resources a company needs to provide to its people. So, if you can hire an entirely remote workforce, it stands to reason that you'd be making a smart financial decision.
However, there are some positions that are more suited to remote work than others. One of those positions is the personal assistant. Remote administration is becoming an increasingly desirable skill set and one that's both affordable and effective.
This article will discuss what personal assistants are, how they can stand out in the market, and what benefits they can provide to small businesses.
About virtual personal assistants
Let's start by exploring the virtual assistant market and learning more about this new position.
What is a virtual assistant and what do they do?
Virtual assistants are self-employed remote workers that provide business and individuals administrative services. They usually operate from their own home but they often have years of experience working in administration before embarking on their virtual assistant journey.
Typical tasks for a virtual assistant include making phone calls, scheduling appointments, sending emails on behalf of their bosses, making travel arrangements, etc. Recently, personal assistants have also started carrying out other tasks like managing social media pages or doing some basic graphic design.
To do all of this, a personal assistant will have remote access to their employer's calendar, Google Drive, email, and other apps.
It may sound like it would just be easier to hire a full-time personal assistant to sit in the office with you but think again. First of all, having a remote assistant is much more affordable. Second of all, an entrepreneur or a small business owner might not even have an office. Executives who are always on the move may have some serious benefits from hiring a virtual assistant.
In fact, FlexJobs, one of the largest remote work platforms in the world, recognized virtual administration as one of the five fastest-growing remote career fields.
The qualifications and education of a virtual personal assistant
There are no specific requirements when it comes to the education of personal assistants. You can, however, find some organizations online that offer specialized courses for virtual administration or similar fields.
When hiring a virtual assistant, most employers won't be looking at your education but rather at your previous experience and skills. If you've worked as an assistant or any type of administration employee before, you'll have better chances of getting hired as a VA. Here are some skills that employers are usually looking for:
Organization and time management: the number one reason why someone would hire a personal assistant is to manage their calendar, appointments, and general schedule. It goes without saying that organizational skills are crucial here.
Tech-smarts: since you'll be working with your employer remotely, you have to display a certain familiarity with software and tech in general. Task management platforms, digital calendars, and the Google Suite – being familiar with all of these is a big plus.
Communication: as a VA, you'll often be in charge of setting up appointments. You have to be comfortable with calling strangers and talking with them on a daily basis. You also have to know how to express yourself through written communication, usually via email.
Basic accounting: some employers may require you to do some basic accounting. You might want to familiarize yourself with some basic terms like account reconciliations.
Virtual personal assistant salary
Since the field is rapidly growing, it's hard to get a 100% correct estimate of the current salary expectations. Depending on the project, employer, and the tasks you'll be required to do, the salary may vary greatly.
We can estimate the salary of a virtual personal assistant by looking at U.S. Bureau of Labor Statistics for administrative assistants and secretaries in general. According to these stats, the median annual salary for administrative assistants is $40,990, or $19.71/hour. The top 10% earn more than $67,510 annually.
Since virtual assistants usually work part-time, their pay will depend on the hours worked. The more experienced assistants will also request to be paid more. The data above should serve as orientation when it comes to what could be a realistic expectation in terms of hourly earnings.
How to stand out in the field?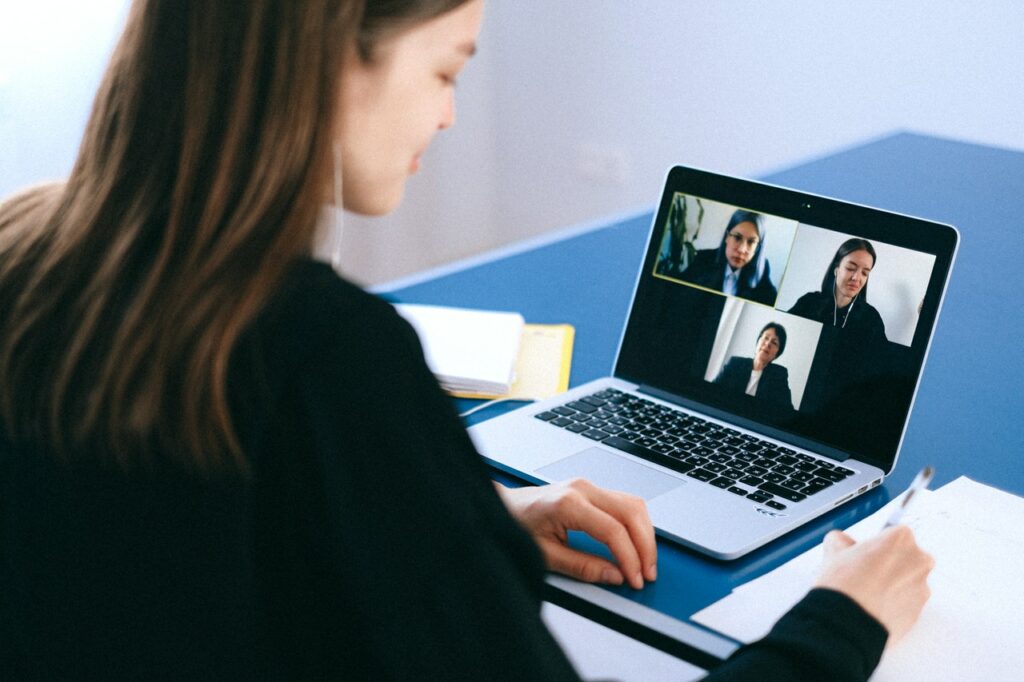 So, given the fact that the virtual personal assistant workforce is growing and the competition is becoming fiercer, the logical question is how can you stand out? What can separate you from the competition?
First, you need to think about your presentation. Your LinkedIn profile and CV need to be 100% up-to-date and filled with useful information that can tell your prospective clients about your previous results. So, don't only list your experience – focus on what you did during your employment for other clients. Also, make sure you follow the LinkedIn profile guide so you appear professional.
Second, try to ask your previous clients for recommendations. You can put these recommendations almost anywhere: in your CV, on your LinkedIn profile, a PDF portfolio, or even your own website – we'll get to this in a minute. Word-of-mouth is incredibly important in the business world, so a good word from one of your previous employers will definitely make you more credible.
Third, work on your service quality. Invest in the best laptop and internet plan you can find. People won't appreciate someone making excuses about their poor internet connection or low webcam quality all the time. Making sure that your tech works perfectly is an easy way to instantly beat some competitors who haven't done the same.
Finally, consider creating your own website. A dedicated website shows that you mean business and allows you to describe your services and previous experience in detail.
Think about it, who is more likely to be hired: the person with a professional website or someone who's simply job hunting on Upwork?
Building a virtual personal assistant website with UENI
Years ago, creating a website might have been a whole ordeal. You had to contact a development team or spend hours trying to do it on your own.
Today, we have numerous website builders that can help you do everything on your own with zero coding knowledge. With an intuitive interface and simple drag-and-drop logic, pretty much anyone can build a professional, well-designed website.
At UENI, we decided to take it a step further. With us, you don't even have to do anything! All we need is a brief. Tell us what you're all about and what you'd like your website to look like, and our team will get to work. Our developers, designers, and copywriters will create a perfect website to wow your clients in only three days.
The best part of the whole story is that your website will be transactional from day one – you can have different pricing plans for different services, showcase your customer testimonials, and give your prospective clients an easy way to purchase your services.
Check out our pricing plans and choose the perfect one for you!
How can a business benefit from a virtual assistant?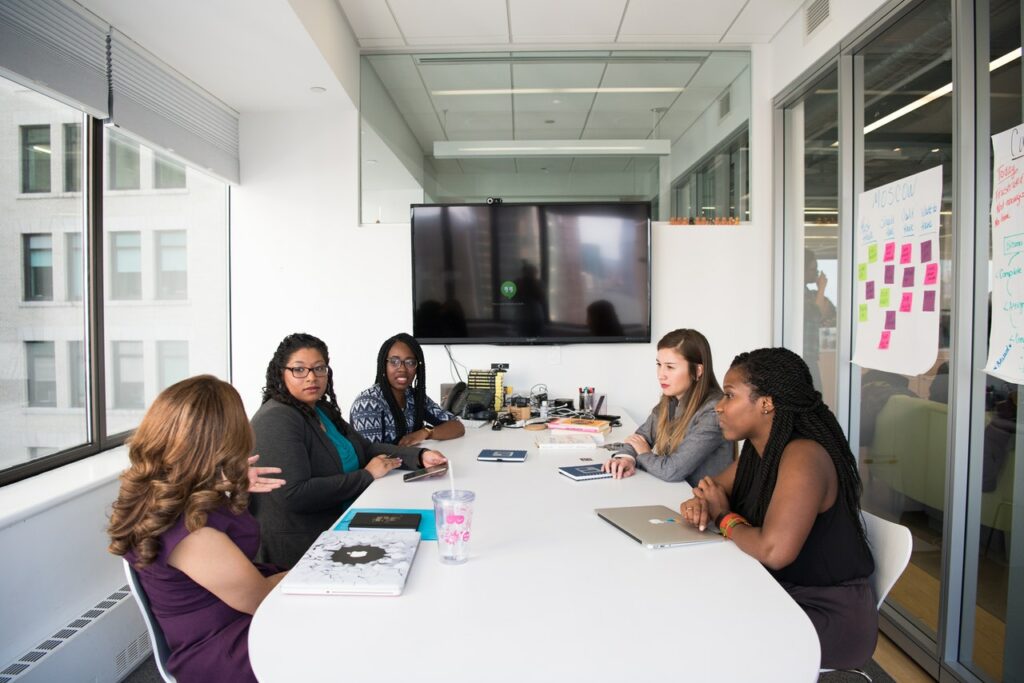 Why should businesses even invest in a personal assistant? And, if they do, why go for a virtual one?
As we're about to see, there are numerous benefits to hiring a virtual assistant, whether you're a business or a solo entrepreneur.
Appear professional
Having a personal assistant – virtual or otherwise – can be a big boost for your company image.
A CEO that takes care of their own appointments and schedule is a big giveaway that the company is still developing and operating on a budget. A virtual personal assistant can help you shake this image at a small cost. Instead of paying for a full-time employee, you can have a freelance VA that achieves the same goal.
This brings us to…
Lower cost
First of all, hiring a virtual assistant takes some additional costs out of the equation. Having an employee in the office can be pricey, and if you're a small business running on a tight budget, you're likely looking for ways to cut costs.
Having someone in the office can be a significant investment: a laptop, chair, mouse, and headphones can easily cost you upwards of $1,500. Not to mention that an in-office employee will be using up some of your resources which, on a long enough timeline, can turn into quite an expenditure.
A virtual assistant will have their own workspace, plus all the necessary equipment and resources needed for work.
Freeing up valuable hours
For small businesses and startups, people's time is among the most important resources. You want to make sure everyone is productive and working on driving the company forward.
You need your customer support team to take care of support tickets, your sales team to focus on driving sales, your executives to focus on big-picture stuff, and so on. None of these departments should have to deal with scheduling appointments for the C-suite.
A virtual assistant will take this upon themselves and free up your other employees to do their jobs. Not to mention the fact that personal assistants can take care of many other tasks like data entry, research, and other small business odds and ends.
Scalable and cost-efficient
With virtual assistants, you're only paying for the hours they actually work.
An in-office employee usually requires a fixed salary, independent of how much time they spend on handling tasks. If you're looking to be cost-efficient, this likely isn't the smartest thing to do.
Virtual assistants, on the other hand, charge either by tasks or by hours worked. This means two things:
You'll be more cost-efficient by paying for actual work;
You'll easily scale things up if there is more work to be done.
It's no wonder that small businesses and entrepreneurs are among the most popular employers of virtual assistants – their business model is perfectly suited for this type of service.
Frequently asked questions about virtual assistants
Lastly, here are some questions that potential employers have about virtual assistants.
How to hire a virtual personal assistant?
The most common way to hire a virtual personal assistant is to look for them on freelance platforms. Fiverr, Upwork, and Freelancer.com are all good places to start. There are also places like TaskRabbit that specialize in helping businesses and individuals find personal assistants.
What is outside a personal assistant's scope of work?
A personal assistant will usually stick to administrative and organizational tasks. Writing content, designing, or doing any marketing-related tasks usually falls outside of their scope of work.
Virtual assistants are also limited by their location. So, they might order new watercoolers or cereal for the office but they won't be there to show the delivery people around or sort these things in cupboards.
Who should consider hiring a virtual personal assistant?
An entrepreneur, a startup, or a small business that doesn't need a full-time employee at this position, should absolutely consider it. They're affordable workers that know their jobs and can easily be scaled up.
The final word
The virtual personal assistant field is a growing business with new workers entering the market almost daily. In such a climate, employers will enjoy an increased level of service and workers will have to deal with increased competition.
For virtual assistants, this means finding new ways to stand out and get the best jobs.
We hope this article helped you get a better picture of how the industry works and how you can better position yourself on the market. And, if you want to get ahead of the competition with a professionally designed website, we're here to help.
Check out what we have to offer in our pricing plans and get in touch!