Nowadays, it is hard to keep track of all options in any technological field we choose, and even harder to decide after we understand them. Choosing your shop's website provider is an excellent example of that. If you are thinking about starting to make sales online or already have an online shop but are not entirely sure if there are better options in the market, don't worry. We're here to help you out.
First, we'll take a look at the pros and cons of an Etsy shop, and then we'll evaluate whether or not it makes sense to switch over to UENI.
What's the difference between UENI and Etsy?
The first thing to keep in mind is that even though they can both allow you to sell products, Etsy and UENI are entirely different products. Etsy is a common platform to sell your products; you can compare it to eBay and Amazon. In comparison, UENI offers you the possibility of getting a business website, with a custom domain and content, that you can use to sell your products.
In other words, opening an account on Etsy is like having a stand in an open market or mall, and UENI is more like opening an independent shop on a high street or main street.
Now that each company's primary purpose is clear, we can go deeper into the pros and cons of choosing one or another.
Check out our video for a quick summary!
Pros and Cons of Choosing Etsy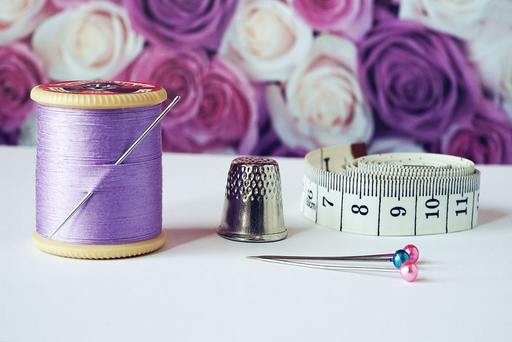 Pro: Immediate Visibility
When you sign up for Etsy, you get a free profile that allows you to sell your products already. You'll get immediate access to Etsy's built-in audience who will be able to see your products on their platform.
By being listed on this large marketplace, you'll have some help with good search engine positioning – but, of course, so will your competitors. And that's the first big con of an Etsy account.
Con: Side-by-side with your Competition
All that excellent visibility? All of your competitors on Etsy are getting it too, and not just in search – they'll also appear in the same searches on the platform as well.
And what happens when you're going right up against your direct competitors on the same platform? The market is going to market, and it often winds up in a fierce pricing competition between you and them – whoever can afford to offer your products for the lowest price is going to get ahead.
Pro: No Monthly Fees (Unless you're on Etsy Plus)
Etsy's normal plan (called Etsy Standard) doesn't require a monthly fee. This no-fee model makes it attractive for many small businesses, especially if you don't have a lot of cash at hand to put into your new business.
Etsy Standard is quite limited compared to Etsy Plus – which gives you more customisation options, advertising credits to use on Etsy, a discount on a custom URL, and other perks – but if you are looking to avoid a monthly fee, you can.
That doesn't mean you'll be getting everything for free, though.
Con: Microtransactions and Other Fees
No matter if you go with Etsy Plus or Etsy Standard, you'll have to deal with the fact that Etsy charges you a fee on every sale you make, as well as a listing fee every time you put an item up. These aren't large fees, necessarily (20 cents USD for listings and "5% of the price you display for each listing plus the amount you charge for delivery and gift wrapping" for transactions) but they can add up quite quickly.
Want to use Etsy Ads? That's going to cost you.
Want your own domain? If you don't want a website that ends in ".store", that's not free either (although Etsy Plus users get a discount on the first-year costs).
What about using Etsy Payments? There are fees there, too.
Want to sell your Etsy items offline? They allow you to use a Square card reader for in-person payments, but, yes, there's a fee.
Combination Pro & Con: The Etsy Niche
The Good:
If you want to start getting your products in front of people immediately, and you're fine with what Etsy offers (and doesn't offer), it's a great option. There's a reason it's so widely used – let's call it the Etsy Niche.
What is the Etsy Niche? People tend to flock to Etsy for specific things. You probably have a good idea in your head of what they already are – handmade, custom, generally cute or "hygge" household items, to borrow the Scandinavian term.
If this describes what you sell, that's awesome! That's probably why you're thinking about opening up an Etsy shop in the first place. You are putting your products where your audience is looking for them. That's smart thinking.
The Bad:
Of course, this smart thinking is why Etsy is such a big player in the marketplace. If you sell the sort of things that people buy on Etsy, you're probably going to want an Etsy shop. Which means you're competing against hundreds of other businesses selling similar products.
Standing out is difficult, to put it mildly. Your Etsy shop will look just like everyone else's Etsy shop. If you want your website to be the best version of your business online, this is not ideal.
There are a couple of other things about the platform that make it difficult to leverage your business effectively, as well.
Want to create a mailing list out of your existing customers? You can't do that within Etsy. You'd have to do it manually. You get access to a vast marketplace, but you are sacrificing the freedom of customisation and control over the information your business needs to work.
Now that we've listed some of the Pros and Cons of Etsy, let's take a look at UENI.
What UENI Offers Online Businesses
Like we said earlier, Etsy and UENI are different things. Etsy is a marketplace, while UENI creates an entire business website for you. You can sell products on your UENI website, but it isn't just a marketplace.
The key difference you can expect is that even though UENI is a very friendly service that offers you help throughout your journey online, you have a lot of autonomy and control over your business information – you can decide what to display for your customers and how to do so.
Fee-Free Online Sales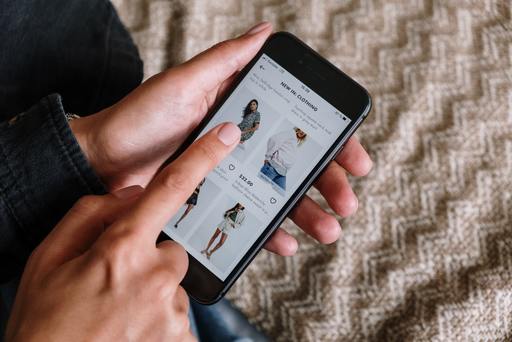 When you sign up to UENI you have different plans to choose from, but in all options, you have the basic tools to fill your business needs. With our free Starter plan, you can already make a limited amount of sales online and we do not charge you for transactions. And of course, if you decide that this option suits all your needs, there is no obligation to upgrade.
Now, on our Premium plans, you get access to a more robust e-commerce offering. You'll have the options to upload more product pictures, the ability to use a full shopping cart with your page for better user experience, and your customers will be able to use PayPal, credit cards, debit cards or cash. It is all processed through PayPal's payment gateway – one of the safest payment providers.
Other Perks and Tools
While you won't have access to the Etsy marketplace, you do get a fully functional website, which allows you to modify your shop to a much greater degree than an Etsy listing. You can choose layout, colour, font and sections you want to display.
We also offer product integration with Facebook, Instagram, and Google Surfaces (shopping, ads, gmail, adverts etc). This allows you to integrate more between different online platforms where your potential customers might be, and generate more cross sales.
Last but not least, is the opportunity to manage your online reputation! You can centralize all information about your business across different platforms and you get access to all reviews your customers have written. This tool allows you to create a campaign of review requests and an opportunity to reply to them, making it a very useful tool for customer care as well.
Why Change from Etsy to UENI? The Final Word
If the only problem you're looking to solve is expanding your sales point, Etsy is a great option. It will allow you to sell everything you need to customers that might land on your page, and you won't need to pay a monthly fee.
If you're looking to expand your business beyond just a shopping platform, an option like UENI might be better suited for you. It will allow you to present all the information about your business, use a custom domain, which is vital to marketing, branding and SEO, and, of course, allows you to sell your products without paying listing or transaction fees.