Starting a small business is never a simple feat. From market research and assessing your finances to legal paperwork and branding, there is so much you need to learn before you take the leap.
Why not make it a bit easier and open up shop somewhere with a favourable business climate? No need to wonder where that is, just keep reading to find out a list of the best European countries to start a business (in no particular order).
GET YOUR WEBSITE IN A FEW CLICKS
We'll create your small business website to help you grow online
In the mid-1990s through the early 2000s, the Irish economy boomed like few others ever have. In fact, this rapid growth got its own nickname: 'Celtic Tiger.'
While this growth slowed following the global economic collapse of 2008, Ireland has since bounced back in a big way, and is now comfortably among the best countries to start a small business.
The main reason for this rebound is the Irish government's favourable attitude towards business. Their measures, such as a low corporate tax rate (12.5%), cultivate a climate that is exceedingly hospital to enterprises of any size. Many big-name technology firms (such as Google, Twitter, Facebook and LinkedIn) established their European headquarters here for this reason.
But the Irish government has also allocated significant public resources to support any type of new businesses. For more information, check out Enterprise Ireland.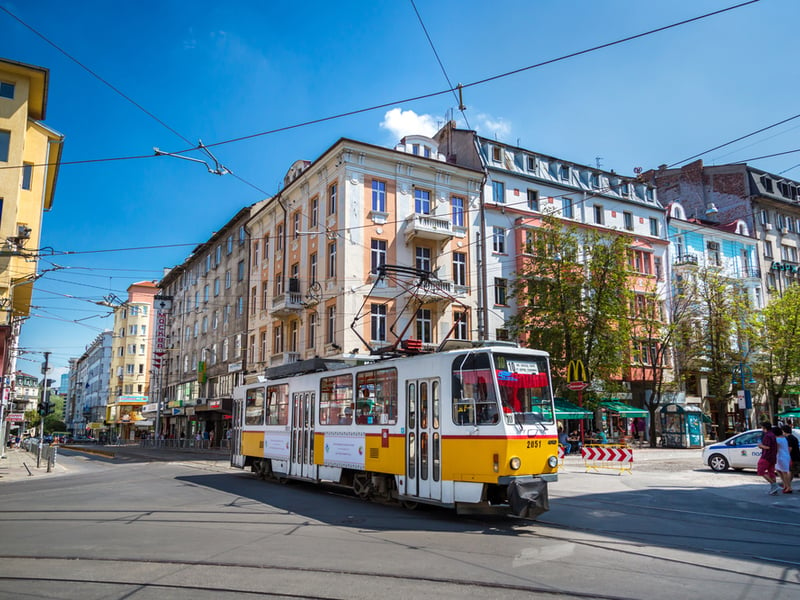 Once an overlooked former Soviet state, Bulgaria is now emerging as a hub for entrepreneurs from around the world. According to the World Bank, it only takes 23 days to launch a new business.
The average administrative costs range between 500€ and 800€, while the minimum amount you need in the bank to set up a limited liability company is a symbolic 1€. So you can technically have virtually nothing in your bank account and still launch (though this probably isn't advisable).
For more information about starting a business in Bulgaria, check out the Invest Bulgaria Agency.
Holland in general is friendly to entrepreneurs, and Amsterdam in particular has a lot going for it.
For one, there's the historic precedent: Amsterdam was founded by bustling commerce.
The Dutch government takes the tradition of fostering a favourable business climate very seriously indeed. And while the tax rate is high (usually 25%, depending on your bracket), the generous services leave most residents pleased with the trade-off.
Their government also offers ample public support for entrepreneurs, which can be found here, including with this step-by-step guide to start a business in Amsterdam.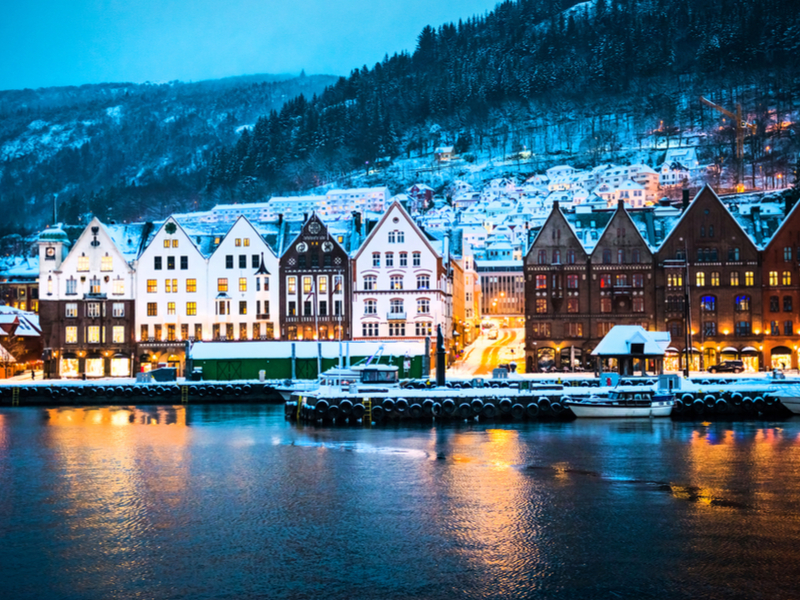 In general, Norwegians are eager to embrace new innovation and technology. Especially when it means lower costs or increased efficiency.
You can start a small business in Norway entirely online, which saves you a lot of time mailing in forms and waiting to hear answers. And although taxes here are high, they are relatively straightforward.
Plus, starting a small business in Norway is relatively low-risk. Norway offers a whole host of public benefits and support. Plus, if you go bankrupt, you can usually resolve insolvency for 1 per cent of your entity's value.
For these reasons and others, year after year, Norway consistently sits in the top 3 places to start a business.
To learn more about starting a business in Norway, visit the official government site.
Part of the reason England is such a good place to start a business is because the British tax structure is designed to account for a lack of profitability in your first few years of business.
Registering your company in the UK starts at £12 – if you do it yourself and online, £40 if you choose to do it by post – and it usually takes 24 hours for your business to be registered. For more information, read our in-depth article on starting a business in the UK, or visit the HMRC site.
Although Brexit's effects on the economy are yet to be felt, the UK remains one of the best countries to start a business.