2021 has been a blink-and-you'll miss it year. Can you believe we're only a couple of weeks away from Halloween? It seems like only yesterday we were putting together our summer update, but here we are.
While our summer update showed off some increased functionality within the Business Hub, the Fall Update is going to show off our two new themes, plus some great quality of life fixes that will help you more easily edit your UENI website.
New Themes
We'll be covering our two newest themes here, Organic and Neo. Both of them are distinctly different from our existing themes, but still offer all the functionality that you've come to expect from a UENI website: a fully-featured shopping cart, easy readability, bookable services, and great customisation options.
The Organic Theme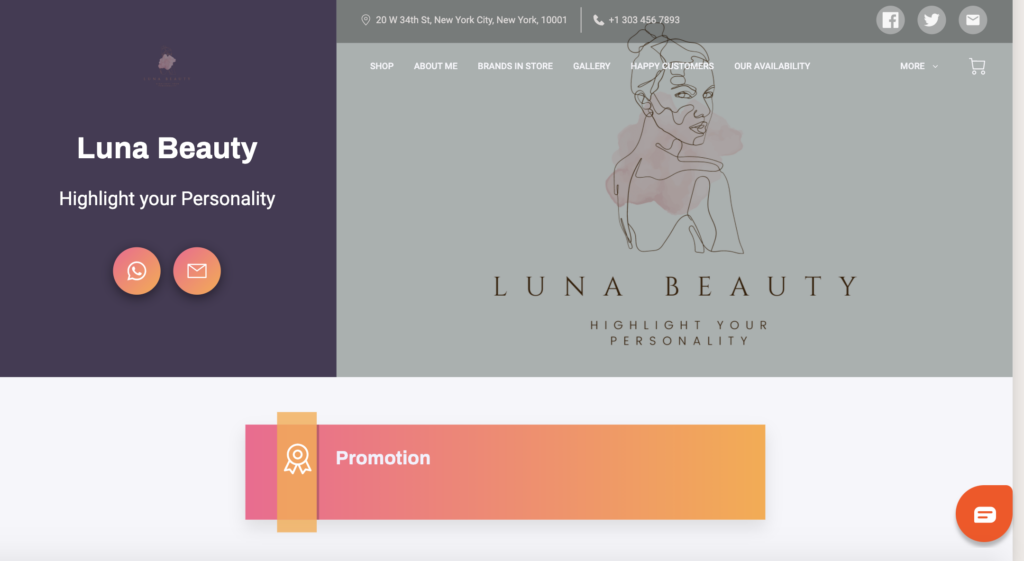 With the Organic theme, one of our goals was to create a theme that was very similar whether you were looking at it on a computer or on your mobile phone. While all of our themes will allow an incredible experience whether you're on mobile or a laptop/desktop, the Organic theme will show the fewest changes between the two.
We've also put together a quick video showing you how each of the color schemes will look on the Organic theme. Check it out below:
---
The Neo Theme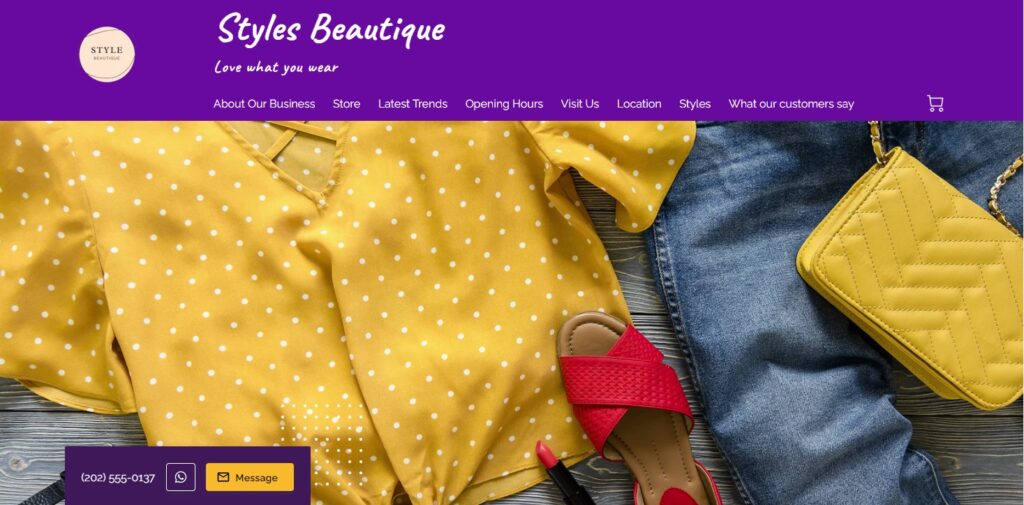 We should also mention the Neo theme. Even though it was released at the end of the summer: a little too late for our summer update, it's absolutely something you should know about and check out.
The Neo theme is really great for websites that feature lots of products, or many different service categories, because it allows many different sections to show on the page without feeling overcrowded or busy:
If you want to see how the Neo theme would work with your existing UENI business, head over to The Editor, click on themes, and select it in our refined UI!
---
New Theme Selection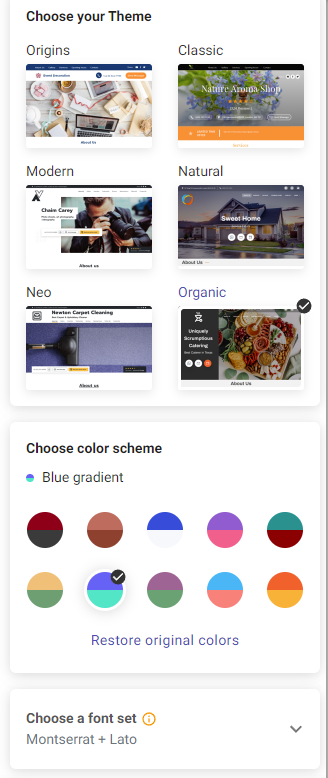 While we're on the subject of themes, it's worth pointing out that we have made some small changes to our Theme selection UI. We've made it easier to select the theme you want. Not only is it less scrolling (which everyone loves), but it's also easier to see the changes in color schemes that are associated with each theme, since you'll see the color schemes updated in real-time as you select each theme without having to scroll.
---
Google Sync Update
One of the core ways that UENI helps small businesses is by making it easy for you to connect your online shop to the Google Merchant Center, which helps your products appear across Google surfaces like Google Shopping.
Google Shopping is making phone verification mandatory for all new Google Merchant Center accounts. We want to keep your product sync working quickly and easily, so, now, when you enable Google product sync on your UENI website, you will be able to trigger verification via SMS without having to leave the Editor at all. Check out our video above to see what we mean.
What does this mean for you? It means getting your products in front of your customers remains quick and easy, just like you expect from UENI.
---
Quick Image Editing Functionality
One of the most requested features from UENI clients is the ability to quickly edit images on their websites, no matter where they sit on the page.
While previously, you could edit images in certain areas of the website, we are happy to say that our Quick Image Editing tools are now live across all sections of the editor.
What does this mean? It means that you can now make small adjustments to your images, like cropping or rotating, no matter where you are in the editor. So instead of having to make these changes elsewhere on the page (or offline), you can now adjust all of your images right within the section of the editor that you are currently using.
---
Editor Updates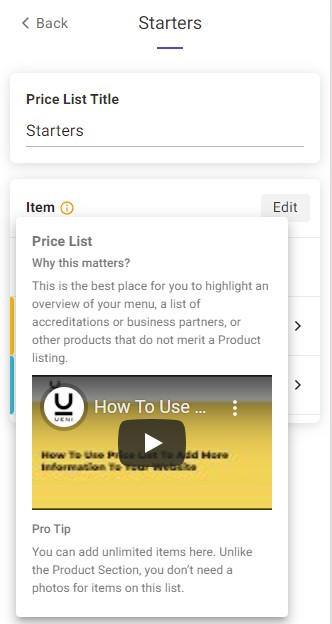 We have also continued to add more help videos and tooltips across the Editor. You'll find these by clicking on the information icons that are mapped to each individual section. When you open them, you'll get a brief description of the section you are currently working in, alongside a video tutorial
We don't have time to list them all here, but some of our most recently updated tooltips and videos include:
Changing Fonts
Adding Products
Adjusting Your Price List
Adding Services
Categorizing Your Products or Services with Groups
So, if you're feeling like you don't understand what to do with a given section of your website, just look for the tooltip.
If that doesn't help, remember that you can also use our in-editor helpdesk with any questions you might have.
That's it for now! We hope these updates help you make your business website the best it can be.