We all know that starting and running a business comes with many miscellaneous costs, from branded office mugs to hidden transaction fees and retainers. A domain name for your website falls squarely into this category: it's usually a small initial payment that you need to make once a year to keep the right to host your website under a specific domain.
The right domain can be a massive boon to your business, helping with everything from SEO to brand identity and improving your online presence, so it's definitely something that you need to think about.
However, not all providers charge the same amount for this service. There are tons of companies and services that offer domain names, all with their own prices and auxiliary services that come with a domain name.
What's more, under some specific circumstances, you might see this seemingly minimal cost turn into something more significant.
So, what is the cost of a domain name and what affects it?
In today's article, we'll cover all the ins and outs of choosing and paying for a domain name.
What is a domain name?
The actual address of any given website is an IP address, which is a numerical value (e.g. 103.21.244.0).
Of course, memorizing these numbers for each of your favourite websites would be ridiculous – which is why we have a system in place called DNS (Domain Name System).
Put simply, DNS translates a string of text into the numerical values (IP address). It's why you can type Google.com into your web browser instead of 142.250.179.228.
In other words, you can think of your domain name as a translated version of your website's address that tells the browsers to direct users to your website.
Here are some of the most popular domains.
.com domain: This is the shorthand for "commercial" and was the first Top Level Domain (or TLD) to be launched. It was initially intended for commercial and business use. It is still the most used domain out there.
.org domain: This is an acronym for "organization", which was originally developed for non-profit organizations, but quickly became popular with schools, communities, and even some for-profit businesses.
.net domain: Short for "network". Originally created for technology companies, but has since become a common option for all business owners.
.edu domain: This TLD stands for "education" and was originally created for colleges, universities, and other educational institutions. It is most commonly associated with U.S. schools.
.gov domain: Short for "government", designed for U.S. government agencies only.
How much does a domain name cost?
Domains are paid for on a yearly basis and they will typically cost you between $10-20 per year. Prices will vary depending on the registrar from which you purchase your domain name and what type of domain you are buying.
Simply put, registrars are companies that handle the reservation of each domain name. They can be companies that specialize in domain name reservation or other companies that deal with similar activities. For example, website builders and hosting services often offer domain name reservations as a part of their package.
Usually domain names can be purchased for a set period of time, such as one year, three, five, or more years. After the term ends, you will be required to pay a renewal fee for your domain name. Although this cost is typically similar to the initial registration fee, renewal fees can vary from one provider to another.
Top-level domains, or TLDs, are the most popular and usually the priciest. Country code top-level domains (ccTLDs), on the other hand, are less common. We covered some of the most popular TLDs above, and ccTLDs are country-specific domain extensions like .uk, .fr, .it, and others.
What to consider before buying a domain name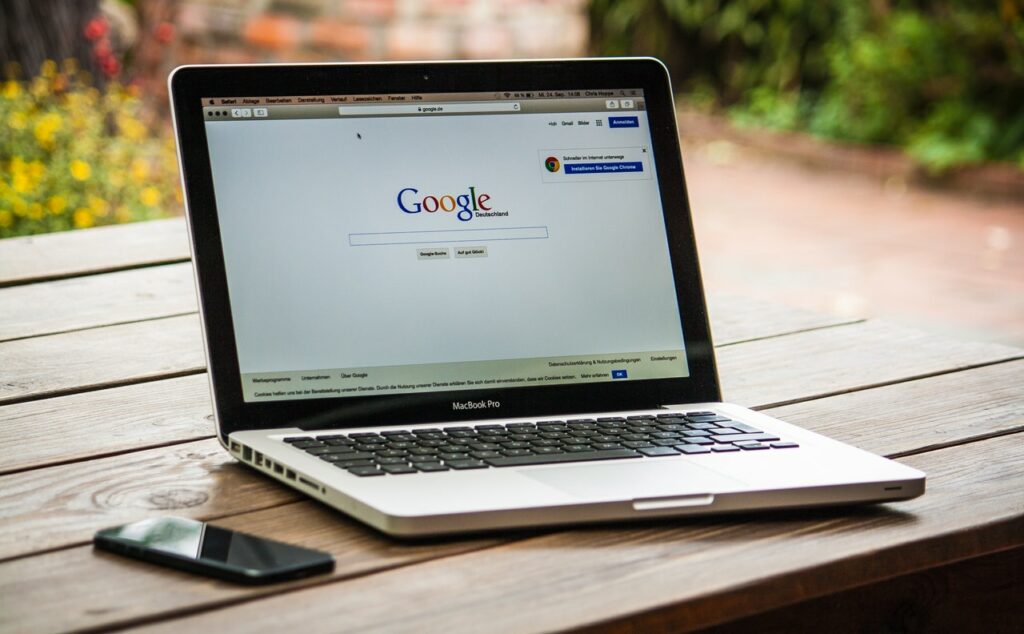 The cost associated with domain names will depend on several factors. Here are some things you need to consider before you decide to buy a domain name.
Hosting: Before you decide on a registrar, it is important to determine if you also require hosting for your domain. Although you have rights to the domain address, public viewing of the website won't possible without basic content and hosting. It's usually more cost-effective and convenient to purchase a domain from a registrar who also offers hosting services.
Cost: Good news – buying a domain name will likely be the cheapest part of your investment in a new website. The purchase can be very affordable, as long as you're open to other domain names in the event that your preferred one is already taken. Make sure you check the domain name renewal rates and set up auto-renewals through your registrar to make sure your domain (and website) don't expire.
Customer service: It's also important to find a domain registrar that offers great customer service. You don't want to run into problems and have your site be offline with no one to turn to for help. To find out which company offers the best customer service, read reviews and take a look at the websites of different registrars to see which one is the most user-friendly.
Transferring your domain: Lastly, you might want to consider services that enable you to transfer your domain. While this might not be an issue if your registrar is good, it could be if your domain needs to be transferred to another registrar. Some domain registrars will not allow transfers, while others may charge fees.
The hidden costs of domain names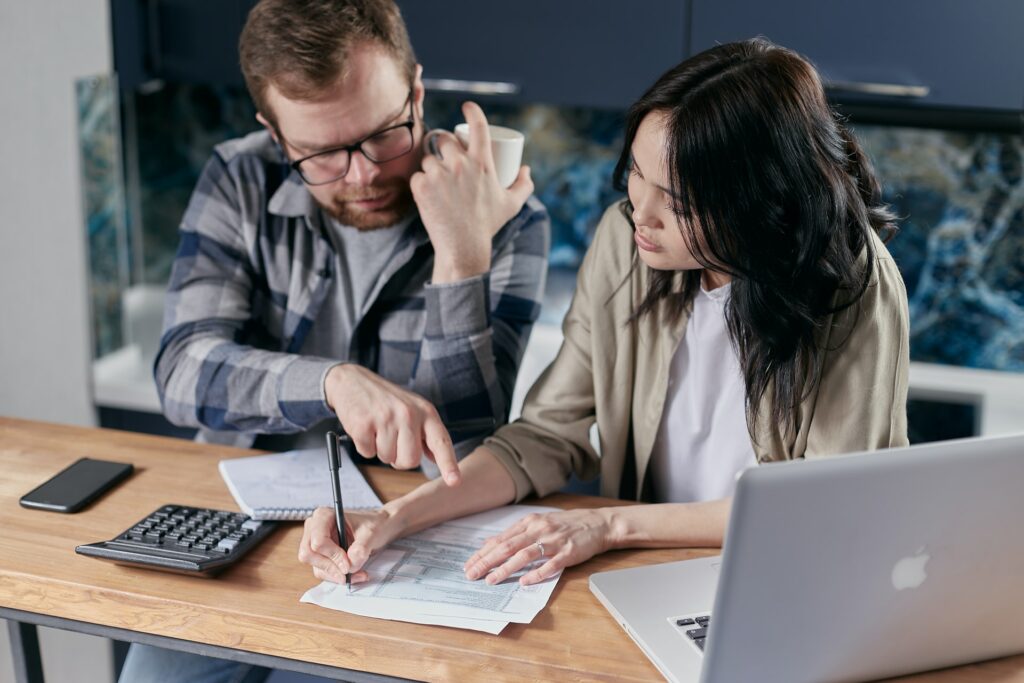 Let's say you've found your perfect domain name, and it's available. What's more, it's extremely affordable, so affordable that you become suspicious.
If that's the case, you're probably not that far off. Domain registrars have many tricks to lure you in with cheap domains and then pull the rug from under your feet. It is important to be aware of the tactics used by domain registrars and to recognize warning signs that come with domain registrations.
As we already mentioned, "auto-renew" options are often where some domain registrars like to play tricks and attach hidden fees. The same goes for when you want to transfer out to a different registrar – you might be charged a hefty fee for transferring out. Make sure that the registrar you choose when buying a new domain is transparent about their fees and options.
Also, you may find that the cost of renewing a domain name is more expensive after a first-year discount. Some registrars may have contracts that lock you in for up to several years, with prices rising dramatically after the first or second year. You can save money with multi-year contracts and most registrars offer them, but make sure that you understand what you're signing up for before you commit.
Some registrars also charge high fees for domain privacy.
Here's what this is about. When you first register your domain, the information about you and your business will be available for anyone to publicly access through WHOIS data. This information can be used by other companies and businesses to contact you for various reasons, but it can also be misused.
That's why many domain registrars offer an add-on called Domain Privacy: to protect their clients from unwanted emails, phone calls, and other types of spam.
Unfortunately, this add-on can cost more than $10 and, even though it is completely optional, it is often added to your cart by default. If you don't wish to pay, you need to remove it manually.
Buying a domain name: what are your options?
When talking about domain registration and purchasing, we're usually talking about buying new domain names. In other words, most people will look to create a completely new domain name that isn't owned or used by anyone.
Domain names that are already owned by someone are considered "premium" domain names. Domain name investors will often purchase domain names that are short, memorable, and easily remembered with the goal to resell them. Unlike new domain names, these can cost you thousands of dollars (in some cases even millions).
If you want to buy a new website domain that's not owned by someone else, there are several options.
Domain registration services
You can simply purchase a domain name using a specialized service. This requires you to make a single payment (and, usually, subsequent yearly payments) to reserve the right to a specific domain name. You can keep this name and use it to start your website whenever you want.
A lot of people use this approach when they first think of a business idea, to make sure the name doesn't get taken by the time they actually start working on the website.
The big disadvantage with this approach is the fact that you need to search for hosting services separately. You'll have to set everything up with a different service provider, which means more research, more time, and more money.
Web hosting providers
Hosting providers help you bypass this issue: you can both buy a domain name and get hosting for several years in one place.
Most of these services start by helping you search for a new domain name with a simple interface. Once you find an available name, they'll let you know it is free and allow you to buy it at a set price. After that, you'll be able to purchase hosting as the next step in the process.
Popular web hosting providers include Hostgator, GoDaddy, Bluehost, Dreamhost, and others.
Website builders
Another type of business that can help you with registering a domain is a website building service.
If you go for this approach, you can pretty much simplify the entire process and save a lot of time since everything is happening within a single ecosystem. You can register a domain name, get hosting for however long you want, and start creating your website in a matter of minutes.
Getting a domain name with UENI
As a company that exists to help small businesses, we knew that domain names were a particular pain point for many businesses when it came to getting online. So we decided to make it as easy as possible for our clients.
In addition to helping you get a website for your business up and running, UENI also enables you to get a domain name and hosting – all services under a single roof! All of our paid plans come with the ability to add a custom domain name for your business at no extra cost. You can also connect to any other domain names you already own.
And, the best thing about it is that you don't even have to do anything – simply give us the brief and we'll get to work! Unlike other website builders that you have to interact with and build your website by yourself, UENI does it all for you.
Our team will make sure you get the best possible website for your business in less than three days. We'll create all the content, and it will be entirely operational from day one: you'll be able to take payments, make sales, have your customers book services, and more.
Check out our pricing plans to learn more!
Frequently asked questions about domain names
Finally, here are some questions that people have about domain names and their costs.
What if someone has a domain name I want?
If someone has beaten you to the punch and the domain you want is already taken, your best bet is to think of a new name or change the domain (try .net instead of .com). If you aren't able to find a domain you like but you don't want to compromise, there are still options.
You can use the WHOIS directory to get the domain owner's contact information and negotiate a price. Keep in mind, however, that aftermarket domain names can be quite pricey, especially if they are overly broad. They might not be millions of dollars but they'll likely cost you way more than simply thinking of another domain name.
What are premium domain names?
A premium domain name is any domain name that is already owned by someone else. The "someone else" in question can often be an investor that purchased the name at a standard price and is looking to make a profit from a business that needs that specific name. That's why they can be quite pricey. For example, Facebook famously purchased the domain name "fb.com" for $8.5 million.
How can this even pay off, you might ask? Well, if you're buying a domain name like "carinsurance.com", it sure can. Given the fact that search engine optimization (SEO) relies on domain names, among other things, having your website be an exact match of what people are looking for might bring you a lot of visits.
How much does a domain name cost for three years?
Some domain name registrars offer multi-year deals that are more affordable than single-year ones. So, if an average yearly price is $10-20, a three-year deal will likely cost you around $30-$50.
Can I get a domain name for free?
Yes, some registrars will offer a domain name for free. However, these domain names are usually associated with hidden costs that come either when you need to renew your deal for the next year or transfer the site to another registrar.
You're much safer simply investing in yearly renewals with a known website builder or hosting service provider that will be upfront about their fees and keep everything legit.
Can you buy a domain name without hosting?
Yes, you can buy a domain name from specialized domain name providers without investing in hosting services. Usually, this happens when you think of an idea, like a brand name, or you want to reserve a domain name before anyone else takes it.
However, the problem arises when you need to host this domain name later on. The process can be cumbersome and it could end up costing you more than if you'd simply done everything at once.
Can you buy a domain name forever?
No. While you can make long-term arrangements and keep your domain name reserved for quite some time, you can't make an automatic infinite reservation. You'll still need to renew your reservation every once in a while (typically every year) to retain the rights to your chosen domain name.
The takeaways: How much does a domain name cost?
Different domain name providers will offer different prices but a domain name reservation shouldn't be a significant business expense.
Here are the most important takeaways from today's article.
Don't buy a premium domain name. In most cases, you'll be able to think of a variation. If your domain name of choice is taken, add a number, word, or letter. You can also change your domain to .net or .org, or even switch to a ccTLD.
Be careful with free domain names. You'll most likely pay the price somewhere down the line so just go for the legit, transparent registrars.
Use a bundle offer. It's much easier to buy hosting and domain name services or, even better, hosting, domain name, and website building services together. It makes for a more streamlined, hassle-free website creation process.
On that note, feel free to explore our offer and see how we can help you get all of these services at a fair price. Take a look at the UENI pricing plans and get in touch if you have any questions!