One of the success stories of the last few years has been the rise in independent artisans that sell crafts online. It's not a surprise that in an era in which much is automated, mass-produced, and artificial, the handmade and hand-crafted have become more precious.
The success of sites like Etsy is indicative of this trend – customers want goods that are definitely not mass-produced. People associate handmade with things like superior quality, rustic appeal, and longer-lasting products.
But how do you sell crafts online? Here are some ideas on how to be successful.
Find Your Niche for Handmade Items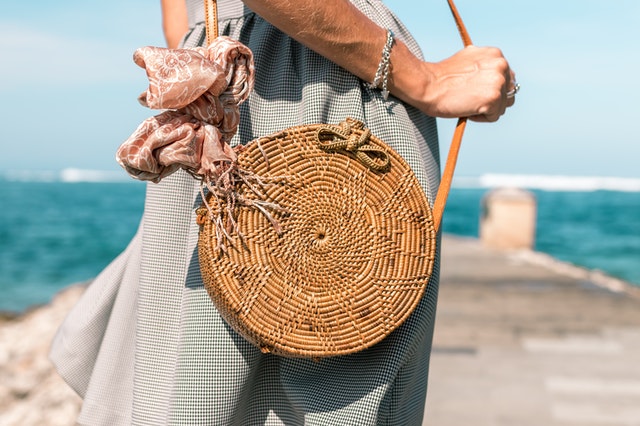 Many craftspeople knit scarves or make furniture. How do you stand out in this global marketplace with your handmade items? The key is to find a niche for your products.
It may be as simple as the materials used, like "100% Shetland wool" or "Made from English Oak". Design can also be a point of difference: striking or evocative colours and patterns can help you succeed.
It may be a useful exercise to step outside of the craft and think of the customer: they are scrolling through an extensive list of products in a short period of time and likely viewing your wares on the limited space afforded by a mobile phone. What will make your work stand out?
---
Define Your Tone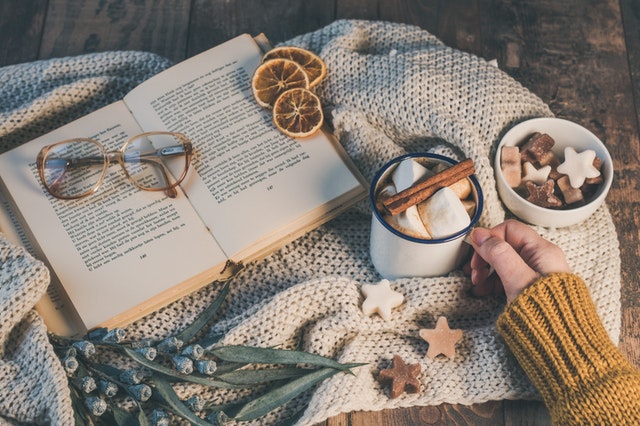 When you think about your niche, it's worth taking the time to define your tone when you address the customer. If your products are intended for an individual who fits into a younger age bracket, you should think about the imagery and text to fit in with their expectations.
This can take the form of using more contractions in the text, like "let's" and more inclusive language.
It may even take the form of punctuation: a younger age bracket may be more inclined to respond to exclamation points. In terms of imagery, a tone focused on youth can use brighter colours and designs. Similar considerations apply to any other demographic or target market.
---
Get a Website to Sell Your Crafts Online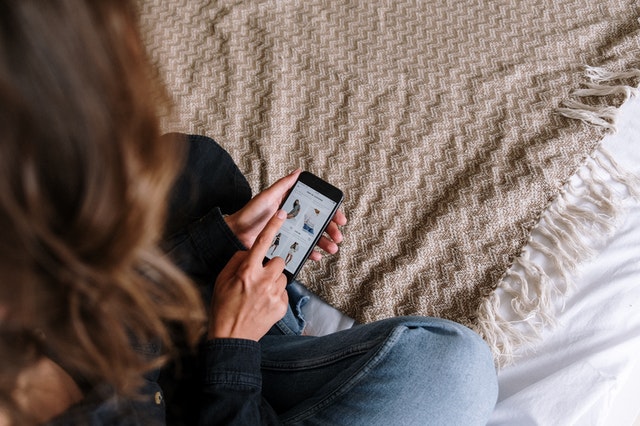 To stand out further, you need a website. When you sell your crafts online, you aren't just providing a product targeted at a particular market and accompanied by a signature tone. You're also selling the story.
A scarf isn't just knitted from Shetland wool and features vibrant colours in its design – it also reflects on you, the craftsperson, and your story.
You may want to tell the customer how you came to take up this craft, how long you've been doing it, and speak about your commitment to your art. Not only will this help convince the customer of the quality of your crafts, but it will also get them invested in you and more likely to purchase from a person they empathise with.
This is why you need more than just a simple business listing on an online platform – usually, you don't have enough space or enough creative freedom to stand out. A website provides more space for this narrative to be expressed.
A website also provides an opportunity to invite requests for custom work and also a chance to sell one's wares outside of a provider like Etsy, which takes a cut of your profits: they charge 20 cents USD for a listing and 5% of the list price for each product when it's sold.
Etsy is also reported to be prioritising large sellers over smaller ones, so the ability to list and sell your items outside of their platform becomes even more attractive.
By controlling your own ecosystem, you'll be able to own your revenue streams and ensure that you aren't wasting money on fees.
See A UENI Craft Store In Action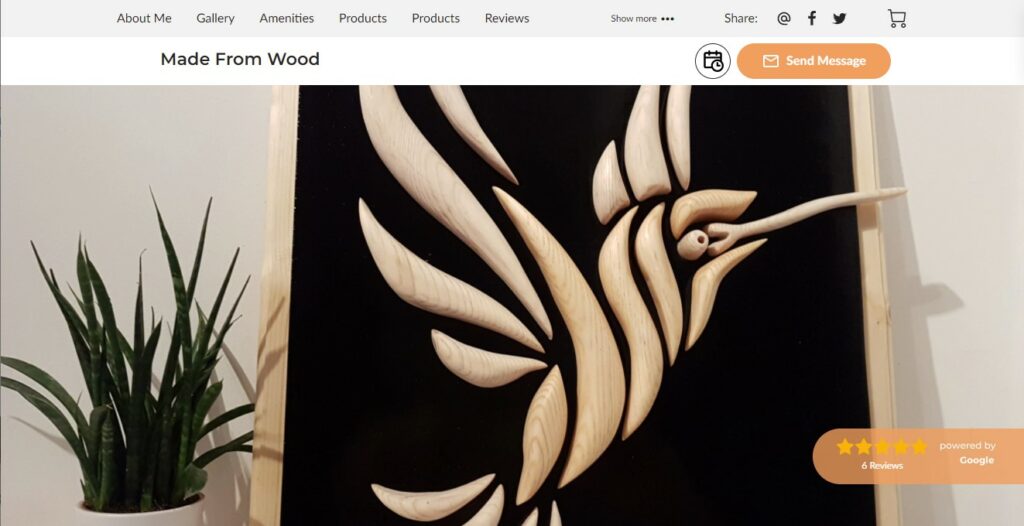 For a good example, check out UENI client Made From Wood. As you might expect, these handmade wooden crafts are absolutely gorgeous, and with a strong Instagram presence as well as a sales-equipped website, this shop is well-positioned for success.
---
UENI Can Help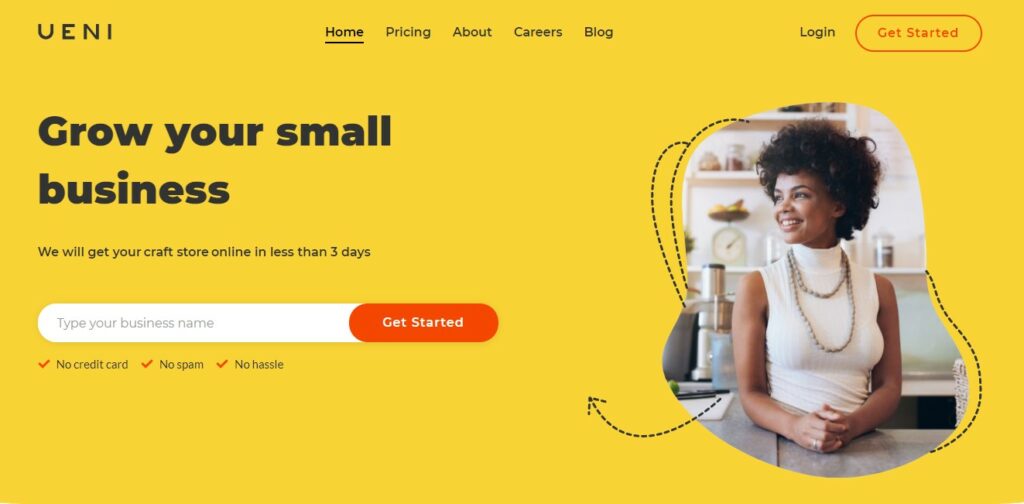 UENI was started to help small businesses, including craftspeople, get online. We provide small business websites for free, and our services compare favourably to Etsy.
Because we provide online business presences, rather than operating as a sales platform, we don't need to make money from your sales, and we don't want to keep your business offline because of the price.
If you want a free website where you can make sales from day one, you want UENI.
Our model is focused on elevating small businesses rather than larger firms. We have geared our entire offering towards providing small businesses with the tools they need to grow.
Make Money Selling Crafts with No-Fee Online Sales
UENI's commitment to helping small business isn't skin deep: for example, we don't charge transaction fees.
Those who are on our free Starter package have a transaction limit, but there are no charges on sales. Should you find success with us and upgrade to a paid package, this transaction limit is removed.
As you might expect, our paid packages offer more extensive features, but those are for after you've seen success and are prepared to make the leap – we don't expect you to pay when you are just starting out.
Bottom line: We want to support you with appropriate services as you make money selling crafts.
Useful Integrations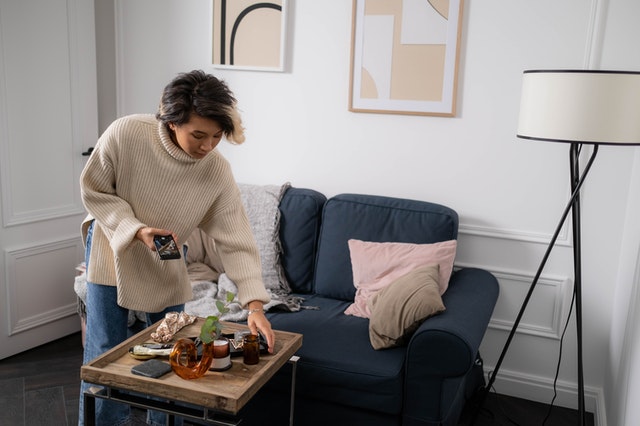 Unlike Etsy and other online marketplaces, a UENI website for your crafting business provides useful integrations with Facebook, Instagram and Google, to ensure that your products are seen in as many places as possible.
Why? Because we're platform agnostic and solely focused on your success.
---
Challenges of Selling Crafts Online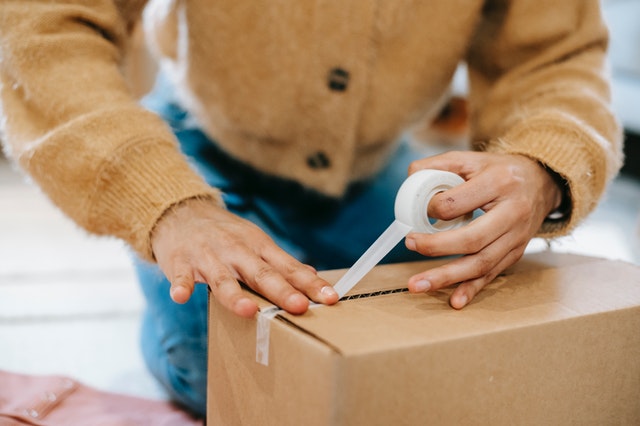 There are several challenges on the road to this independence for craftspeople. For example, all commerce sites require terms and conditions.
You can find some decent templates online, but they will require a detailed examination to make sure they apply to the goods being sold and that they work in the jurisdictions in which the business operates.
This isn't a problem for UENI customers: we've created oven-ready Terms and Conditions that they can use for their businesses.
Problems with Payment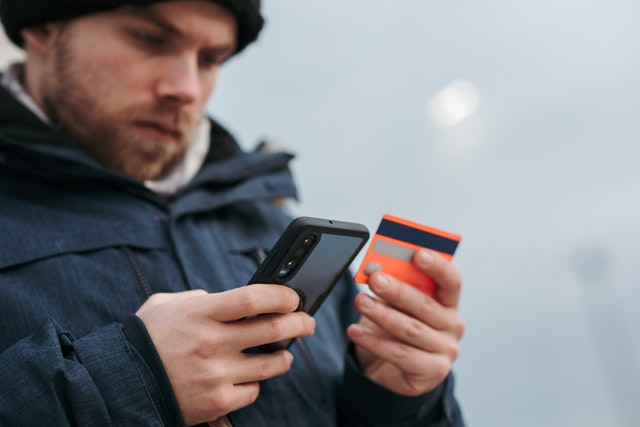 Payment also represents a significant challenge: there are stringent regulations around the use of financial data. In most instances, this will require using an outside service such as Paypal to process payments.
But this has a financial implication: most, if not all, payment services have a transaction fee or monthly subscription charge.
Trying to sort through all the payment services available can be baffling; it's also a distraction from what you really want to do – focus on your craft.
---
Selling Crafts Online: Easier than Ever
It has never been easier for craftspeople to sell their wares online: provided they can establish a niche, a tone, and find a way to express the narrative around the products, selling your crafts online can be a global business.
People love the handmade and hand-crafted, and our job is to make your creations available to all.
If this sounds like something that would interest you take a look at our website packages!