Waiting is the worst. You've gone through the signup process. You've given us all the information you can about your business. You're patiently waiting for your brand new business website from UENI.
We've all been stuck waiting to hear back about something, and we know how irritating it can be. It's like being played bad music when you're on hold, right?
That's why we've put together this guide: to help you understand what's going to happen next and to let you know all the things that you can do before your website is live.
When Will My Website Be Live?
Your website will go live in 3 business days or less.
Three days? We can hear you wondering about the delay out loud. Why does it take this long?
The answer is simple: Our team checks every single website that comes in to ensure that your customers and search engines will be happy with it.
This quality control is an essential part of what makes UENI so much more useful for businesses than a garden-variety website builder.
Of course, we are often able to turn around your website much faster than 3 days.
Stay on the lookout – we'll email you with a link to your page. If there's anything you don't like about your page, please contact us.
You can reply to the email you receive or write to help@ueni.com to get in touch. For the fastest possible response, please include a link to your website and email us from the same email you used to sign up.
What Should I Do While I'm Waiting?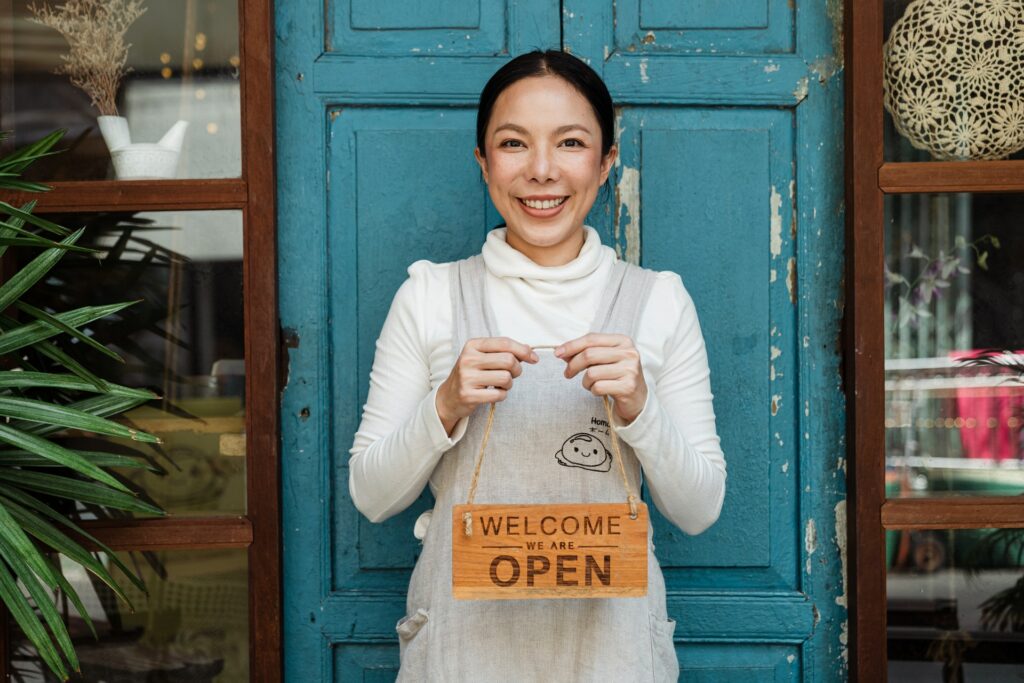 We know you're excited to get started on your new business website & online presence.
Our most successful clients are the businesses who really make their website work for them, so here are some things you can do to maximise your time.
When you have some free time, here are four things that you can do before your website is live.
1. Learn What You Can Do With UENI
While we're building your page, it's important to get familiar with all of the aspects of your plan. because the service you get from UENI extends far beyond just getting a website.
Take a look at our Starter Plan Guide to get an idea of what you can do with your page, and start thinking about ways to really make your page stand out with the Editor when you get your page.
2. Check Your Google My Business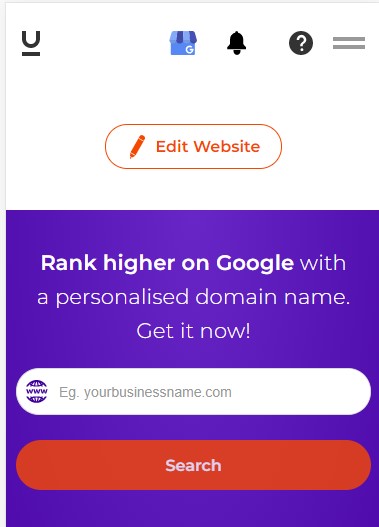 When you sign in to your UENI Hub you'll see a small blue building at the top of your screen.
Click on that, and you'll be brought to a section of your Hub that will make sure that your Google My Business listing is built, verified, and properly connected to your UENI website.
Don't see anything steps to take? Great! Your Google My Business Listing is good to go.
If you have any questions, please get in touch with us through help@ueni.com.
3. Think About A Custom Domain
On your Hub, you'll be able to explore creating a personalised domain to match your new website. The right custom domain is one of the most important ways a business can stand out from the crowd.
It's also one of the easiest ways people can find your page, so picking a great one is important.
To learn more about why a custom domain is so important, check out this informative guide to the benefits here.
4. What Else Do You Need To Succeed?
Have you thought about what else your business needs to succeed? UENI is lucky to partner with a number of great companies that are focused on helping small businesses.
Scroll down to the Partners section of your main Hub page to see how UENI can help you grow your business.
(Seriously. Check 'em out. There are some really great deals there!)
What Happens Once My Website Is Live?
Once we let you know your website is live, it's time to jump in and start editing!
Remember, we build your page with the information you gave us when you signed up, but the person who knows your business best is you.
No one else is going to do a better job making your page shine than you are, so make sure you give the page a once-over check that you've got:
Detailed Service & Product descriptions
Top-Quality photography, especially for Products.
Up-to-date, well-written information about your Business
For information on how to take great photos of your products without spending a ton of money on a pro (or an expensive camera), please have a look at our guide.
How To Get The Most From Your Website
First thing's first: Check out this checklist.
It'll show you all the things you can do to get the most from your website.
Remember, you can edit your website 24/7 from desktop or mobile.
How To Boost Your New Website's Visibility
It takes time for a new website to get seen by your customers and selected for high rankings in search engines like Google.
It can take years for high ranking pages in competitive industries to earn their position – anyone who tells you otherwise is, quite simply, not telling the truth.
But you can speed things up by sharing your site on social media and making your site as complete as possible.
If your website has accurate contact details, well-written product & service descriptions, and high-quality images, your customers will love your site.
After a little while, search engines will begin to recommend your page to people searching for what you're selling.
If you want a turbocharge your visibility and fully manage your online reputation, you may want to look at our Premium Plans, which also include VIP support.
Any questions? Email us at help@ueni.com and we will do our best to assist you.