One of the most essential tools for a small business owner is a professional email account. Not only does it allow you to communicate with your customers and offer support, but it's also a great way to reach prospective clients and leave your mark. If your business grows, you may even need to start compartmentalising your email influx by creating more accounts.
UENI's Plus and Reputation plans include up to four professional email accounts linked to your custom domain. For a detailed guide of UENI Mail, have a look at this blog post where we explain how to choose your professional email address, how to add contacts, how to set it up on your phone, how to set up a personalised signature, and everything else you need to know.
As always, we're taking your feedback onboard and making changes to make our products more useful to you. We are happy to announce a new UENI Mail feature that will help you save some time – all new accounts will now have an automatically generated signature by default, giving your email accounts the professional look your business deserves.
What do you need to get an automatic signature?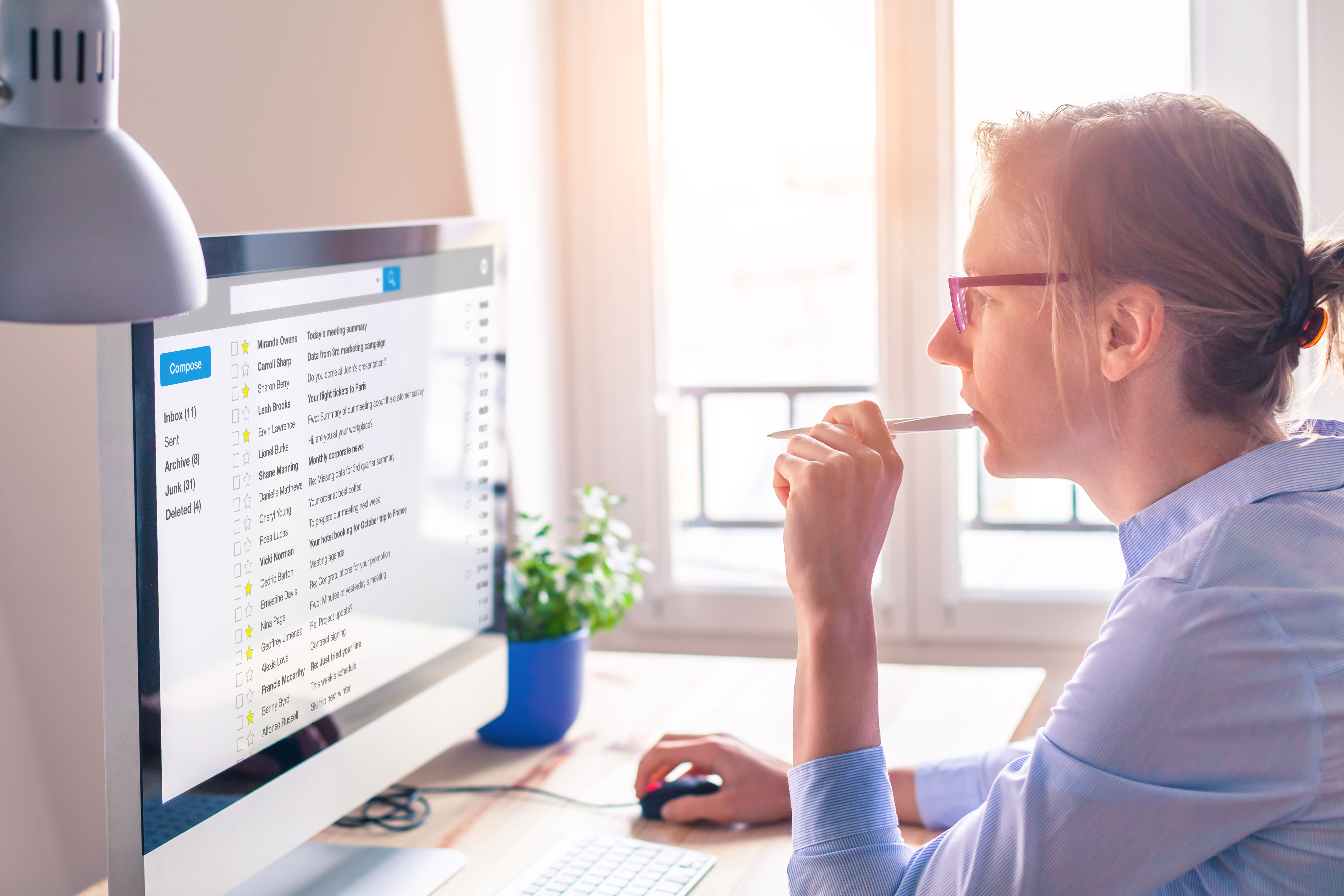 In order to get an automatic signature generated, you will need to create a new professional email address. With a Plus or Reputation plan, you can create up to 4 accounts and a personalized signature for each of them.
First, you need to have chosen a custom domain – because your email accounts will be linked to your domain, you won't be able to create them until you've chosen your domain.
Now you'll need to set up a professional email account.

Follow this simple guide to set up an account.
That's it! As soon as your account is ready to use, you'll be able to see your automatically generated signature in action.
The information on your signature will be pulled from the details you've published on your website, including:
Name and Professional Email
Logo
Business Name
Telephone Number (if applicable)
Business Address (if applicable)
Website URL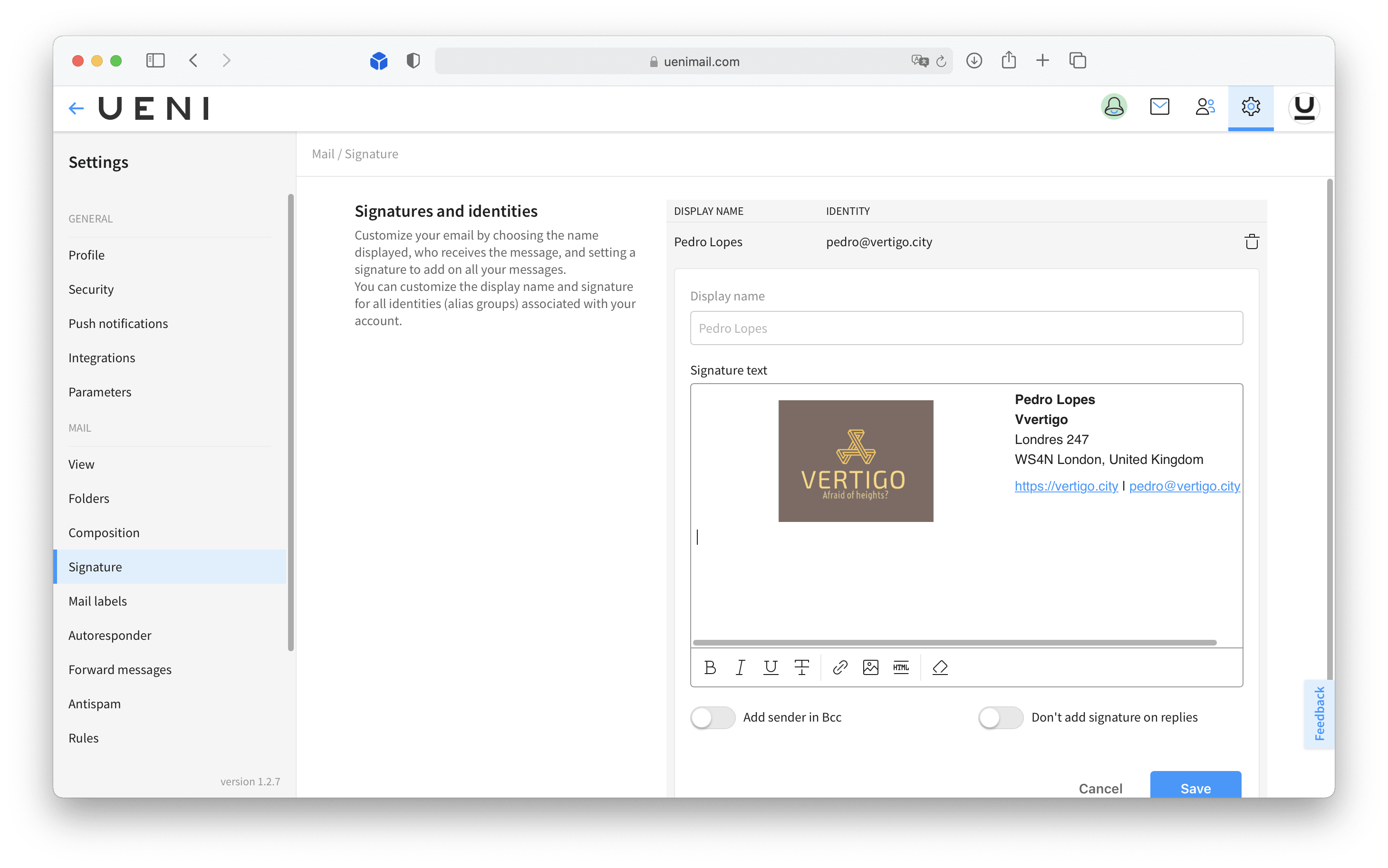 So what happens if you want to add a signature to an existing professional email address? Needless to say, this feature is still available to you, it just won't be generated automatically.
All you need to do is sign into your UENI Mail account, go to Settings and choose Signature. Once there, you will be able to create and customise your signature as much as you want – add a picture, links to your social media or, if you're an advanced user, create your signature using HTML.
If you need – or want – to add it manually, make sure to check out this guide to learn how to add a signature on your business email.
Why is a signature important?
If you've ever received a commercial email, you've probably noticed that, more often than not, they include the company's contact details at the end. But why is this important?
For one, it helps create brand awareness – by adding your company's name and logo and links to your website and social media at the end of your emails, you'll be making it easier for your customers to remember you.
Moreover, paired with your professional email address, it's the perfect final touch to make your business appear more reliable to potential customers.
Of course, you're also ensuring that your customers always know where to find your business and how to contact you, as they will have your contact information handy at the end of every email you send them.