Starting a business is no small feat: it takes a long time to plan out this endeavor, get all the required paperwork, and start promoting your business to customers.
However, the process isn't as difficult as it might have been years ago. With careful planning and a patient, step-by-step approach, you can start a business entirely on your own, with zero outside help. All you need is information – and that's what we plan on giving you in this article.
Read on and learn how you can start your own small business, which things you need to do first, and some popular dilemmas a lot of new business owners face.
#1: Structure your idea
Pretty much any adult has had a business idea at some point in their lives.
But, a business idea isn't just going "Hey, you know what would be a good business?" and talking it out with your friends. A good idea has a strict form. It answers crucial questions like:
Do people really need this? If so, which people exactly?
How would this idea make money? What's the main source of income?
Are these needs already being met by another business? If so, how successful is it?
Do you have the resources to get started? If not, can you think of some funding sources?
Is this easily marketable? Can it benefit from a strong online presence?
Almost all businesses you can think of have clear answers to these questions. Airbnb may have started as a basic idea: "an online marketplace that allows people to rent out their rooms" but you can bet they had the answers to all the questions above before looking for funding or registering a business name.
That brings us to the next point – it's better if you have a catchy name near the beginning of your journey.
Your company name is a crucial aspect of your marketing; it appears in everything from your website to branding. There's no reason to make things more difficult for yourself by choosing a bland business name that no one will remember or associate with anything.
However, since the early stages of a firm are flexible, virtually nothing is 100% fixed. You don't have to live with whatever name you come up with right now. Keep it basic and focused: come up with a name for your company that's short, easy to remember, and has a straightforward connection with your industry. This isn't an easy task, but with a little creativity, it's quite doable.
#2: Conduct market research
One of the crucial steps that all serious entrepreneurs go through is market research. Lots of small businesses fail because they were too subjective and in love with their idea without exploring whether the market needs it.
Market research can tell you much more than whether or not there's demand for your service. Here are some things you might discover.
Market size: Are you looking at a mass market or a very specific niche?
Demographics: Who is interested in your product/service?
Income range: Is your target audience employed and, if so, what's their income range?
Competition: Are there any similar options on the market and how popular are they?
Location: How far can your business reach?
Price: How much are people willing to pay for your product/service?
You can source this data from existing sources or conduct research on your own.
Existing sources might save you a lot of time and effort, but the data you get might not be that specific to your exact audience. Use it to answer questions on industry trends, incomes, and demographics – things that are more generic and can serve as an orientation.
You may gain a more detailed knowledge of your target audience by asking them direct questions yourself. The issue with direct research is that it can be time-consuming and costly since you need to go out in the field and likely hire people part-time. Use this approach to answer specific questions about your company or consumers such as how people react to your logo, their preferred competitor, and how much money they'd be willing to pay for your service.
#3: Validate your idea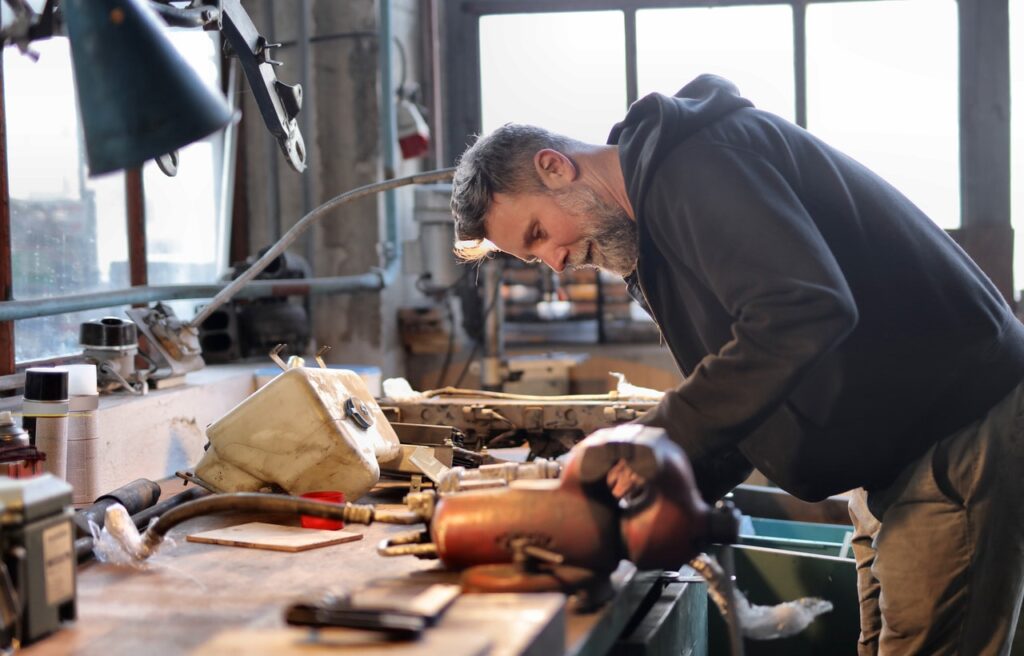 Idea validation is another step that trips up most new small business owners. It's a step further than market research in the sense that it explores exactly how consumers would interact with your product/service and how interested they are in purchasing it.
Validating an idea essentially means rolling out your product/service on a smaller scale to real consumers.
While market research works by asking your target audience a series of questions to lead you in the right direction, validation puts the product in front of them to identify if the answers to these questions hold up.
You can validate your idea in several ways.
Offer pre-orders. Before you even create your product, you can start a marketing campaign and offer pre-orders to your target audience. It's as easy as creating a landing page that would collect emails and marketing that landing page on Facebook. If you get lots of emails with a relatively small marketing budget, you'll know that your idea has some real potential.
Crowdsourcing. We've seen crowdsourcing become really popular over the years in certain industries as people seem to love to support small businesses. Board games, for example, are getting financed almost exclusively through crowdsourcing campaigns. If you see that your Kickstarter campaign is going well, that means that there is an audience out there, excited for what you have to offer.
Set up a stand. You can have a stand at a fair or local market if you sell your products in person. Hand out vouchers and share your story to see if there is a market for your products that's willing to pay for them.
#4: Write a business plan
There is no one-size-fits-all approach to writing a business strategy. What matters is that your plan describes all aspects of your company, income sources, and everything else that might matter to potential investors.
Generally, business plans can be classified as either traditional or lean startup plans.
Traditional plans are those you'll typically see – they go into much more detail and they follow a familiar structure. These plans also usually need more work upfront and might go into hundreds of pages.
Lean startup plans follow a similar framework but they concentrate on describing just the most significant aspects of your plan, something like an abbreviated, streamlined version of the traditional plan. They can be as short as a single page.
Business plans are a complex topic and we can't do them justice here but check out this guide from the U.S. Small Business Administration to learn what a good business plan should contain.
#5: Choose a business structure
Your business structure dictates many aspects of your firm, including taxes, operations, and personal liability. It's a big decision, and one you should think about thoroughly before starting your company.
The types of business forms vary depending on your nation and region, but the three most popular are sole proprietorship, partnership, and LLC, which may have various names in your country.
A sole proprietorship is for you if you're the only person working in the firm. It's often the least time-consuming form to pursue, but it makes you personally accountable for the company's actions. That doesn't mean you can't hire staff – you can, but you'll need an employer identification number.
A partnership, on the other hand, is a better choice if you want your business to have multiple owners – it's popular among attorneys, accounting firms, and similar industries. Limited partnerships (LP) and limited liability partnerships (LLP) are the two most frequent types of partnerships. The difference between the two is that, in a limited partnership, there is one general partner that has unlimited liability. In an LLP, all partners have limited liability so each partner is shielded from debts against the partnership.
Finally, an LLC shields your personal assets from personal responsibility. If your LLC goes bankrupt or gets sued, your car, house, and savings accounts won't be in danger.
Profits and losses can be transferred to your personal account without incurring company taxes. Members of an LLC, on the other hand, are deemed self-employed and must pay self-employment taxes.
Obviously, there is a lot to get into here, so explore all the options before making your decision since choosing the right business structure is crucial.
#6: Get all your licenses and permits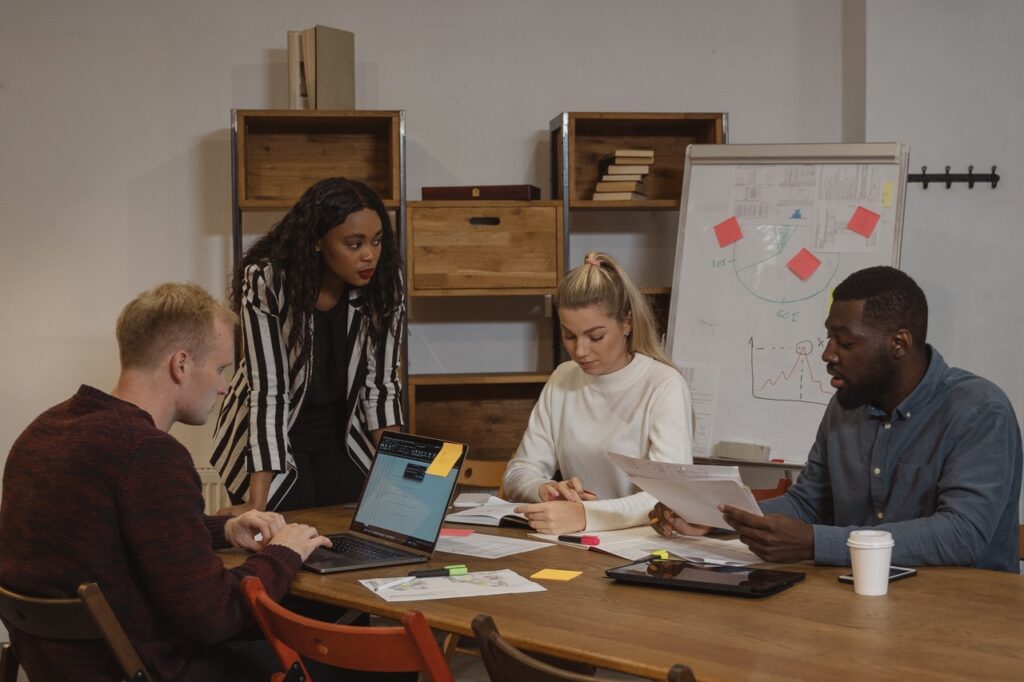 Another important regulatory step when starting a business is the licenses and laws you'll need to run it lawfully. Local and federal regulations, as well as industry-specific rules, apply to all kinds of businesses.
Certain industries, like food service, have notoriously strict regulations and licenses. However, other standard regulations that most businesses need to adhere to include trademark and copyright restrictions and many other formal rules.
There is so much information out there, some of it particular to your sector and area. Meeting with a lawyer before starting your firm is always a good idea; they will have the knowledge and experience to point you in the right direction and save you a lot of trouble.
#7: Register your business
Depending on your company structure and location, you might not even need to register your business. This is the case if you're running a company under your legal name.
For other small businesses, establishing a company is as simple as registering the business name with state and municipal agencies.
If your firm is a limited liability company (LLC), a partnership, a corporation, or a nonprofit organization, you'll almost certainly need to register with the state where you do business. Some states enable you to do this online, while others require you to submit paperwork either in person or by mail.
In any case, this shouldn't be a particularly difficult process. Simply visit your local government's website and they'll have more or less detailed instructions for new businesses and their process of registration.
#8: Choose a business bank account
You should create a business bank account as soon as you start taking or spending money as a business.
Again, there are lots of options to choose from here: checking accounts, savings accounts, and merchant services accounts are all common types of accounts. They all come with their own advantages and key purposes. For example, the merchant services account enables you to accept credit and debit card transactions from your customers.
Here are some things to consider when choosing a business bank account:
Fees and requirements: most business bank accounts will require you to pay a monthly maintenance fee that can be waived if you meet certain requirements. These requirements include things like a minimum monthly balance or having a private account in the same bank.
Additional services: online and mobile banking, including online bill pay, are important services that not all business banks offer. Some even go as far as to offer business-specific options for personalizing your business banking, including invoicing and online payments.
Interest: you can actually get interest with some business checking accounts. Ensure you can satisfy any minimum balance requirements for interest-bearing accounts, and that the fees don't outweigh the earning potential.
Minimum deposit: when you first create a business checking account, you must deposit a certain amount of money. These figures aren't the same for each bank – some banks don't even have a minimum balance requirement.
#9: Set up your online presence
While all the regulatory, necessary stuff is getting done, you should already be planning the beginning of your marketing strategy.
As any digital marketer would advise you – it all starts with a small business website. Even if you don't sell your products online, you can have a simple presentational website that showcases your brand, products, or services so that your visitors can get a good idea of what you do.
You can also have a presentational portfolio website that demonstrates some of your best work to your prospective clients.
But, those presentational websites can also be optimized for conversions – you can have signup forms or scheduling calendars that allow people to interact with your small business and become customers. Here at UENI, we specialize in making those and many other types of websites. All you have to do is provide us with information and our team will get back to you in a few days with a complete solution.
Google Analytics, social media profiles, and possibly marketing automation tools are the next things you should look into after sorting out your website.
Frequently asked questions about starting a business
Finally, here are some questions that new business owners have about starting their small business.
Can I run a business without an office?
To run a successful business, you don't necessarily need to rent or lease commercial premises. You can operate a small business from your home, although this will depend on the structure you're going for.
When you run a business from home, you can make money without the significant overhead that comes with standard business settings. Not to mention the long commutes!
Should my business be a sole proprietorship?
The benefits of a sole proprietorship for a small business owner rarely outweigh the disadvantages.
The single benefit of a sole proprietorship is that it is incredibly simple to start and manage. Unlike an LLC, which needs business owners to register their firm with the state and adhere to state rules, a sole proprietorship requires little to no setup or upkeep.
The downside is that your personal assets are all at risk and you get no tax benefits – sole proprietors pay full taxes on profits.
An LLC, on the other hand, provides personal liability protection and costs only marginally more to set up.
How do I get funding for my business?
Every firm has unique requirements, and there is no such thing as a one-size-fits-all financial solution. Your personal financial condition and business goal will determine your company's financial future when it comes to funding.
There are lots of funding options for small businesses, including:
Small business loans
Venture capital from investors
Crowdfunding
Bootstrapping
Government small business support programs
Conclusion
Starting a small business may require a lot of time and effort, including writing a business plan, opening a bank account, and dealing with many other regulatory challenges.
However, the whole process is set up so that any entrepreneur or founder can do it by themselves. All you need is some basic small business administration knowledge, an idea, and lots of dedication.
To make things easier on yourself, you can always contact an agency that specializes in opening small businesses. They guide all their clients through the entire process and help them start a business with almost no effort.