So, you've started a small business: everything is set up, you've studied your market, you know your target audience, and you know your product(s) in and out. A logical question arises: "Do I need a website?"
After all, if your business is doing fine without having an online shop or an informative web page, you might feel like you don't need a website at all. Especially if you're running a location-based small business like a craft store or a hair salon.
But, as you're about to see, having a website can help your business in numerous ways. Not only can it help increase your sales, but it can also help people locate your business more easily, get in touch with you, and get important information about your products and services.
Let's see why you might need a website and how you can easily set it up with zero coding knowledge.
Why do you need a website?
Even if their business is very offline-oriented, small business owners can still benefit from having a web presence.
Here are some ways in which having a website could benefit your small business.
Your customers will find you more easily
There are more than 4.5 billion internet users worldwide – that's around 60% of the entire population. What's more, almost all of those users also access the internet over their mobile devices. And, rest assured that those people don't only use the internet for playing games and watching funny cat videos.
We browse the internet every day to find answers to our questions, get directions, schedule appointments and take different sorts of actions. People don't use the phonebook anymore – they use search engines.
If your website pops up when a potential customer enters your brand name, they might be able to get your number or fill out a form to schedule an appointment, all in a matter of minutes.
Show off your satisfied customers
As the competition in marketing keeps growing and brands keep spreading their messages, people are getting warier when it comes to trusting businesses.
In fact, 92% of people claim that they trust recommendations from friends and family over paid advertising.
All this goes to show that you could use a customer testimonial section on your website that showcases all your satisfied customers and their impressions of your brand. Having real people share their real stories with your potential customers can have a profound impact and increase your in-store and online traffic.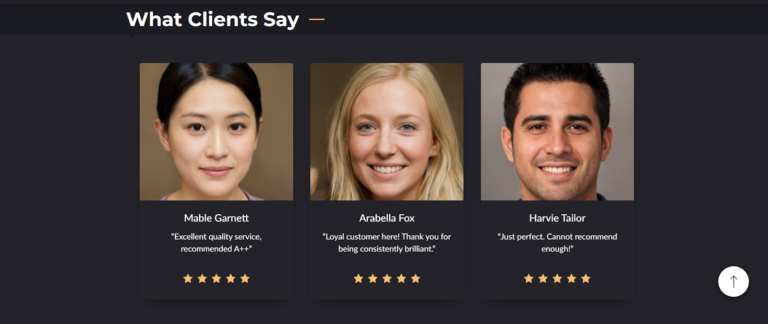 Social media isn't enough
You might be asking yourself "Do I need a website if I already have social media channels?"
After all, if anyone wants to learn more about your brand and the latest offer, they can simply check out your Facebook page and see the latest posts.
But, a website gives you much more space to maneuver and post regular updates. You can have pop-ups, banner ads, calls-to-action, and other formats to keep things interesting and your audience engaged.
Additionally, having a website boosts your credibility. If your only online domain is a Facebook page, you might not be perceived as seriously.
GET YOUR WEBSITE IN A FEW CLICKS
We'll create your small business website to help you grow online
Boosting sales and appointments
It goes without saying that a business website can be a great channel for acquiring new customers.
You can have an online store that lets customers browse through your products and place orders but, depending on your business, you can also let them schedule sales meetings and fill in contact forms that are often the first step towards making a purchase.
If you don't have a website, you're missing out on people who prefer to do their business online.
Customer support and service
Finally, websites are perfect places to answer customers' questions and solve potential problems.
Your customers aren't sure if you have a certain product in stock? They bought one of your products but don't know how to use them? Maybe they're interested in your service but they aren't sure how it works?
All of these and many more questions can be answered on a good website.
A website gives your customers a place to contact you in a number of ways: phone, email, and even contact forms.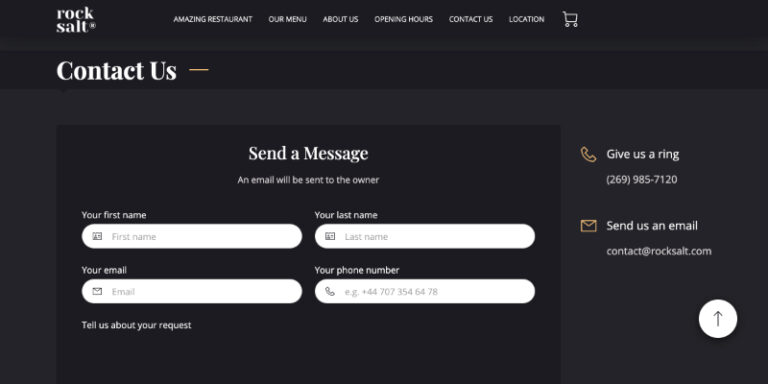 A professional website can also have an elaborate knowledge center with FAQs, tutorials, and a forum where users can come to get their answers without even contacting your support.
Getting started: what kind of website do you need?
Not every small business needs the same type of web presence – that's just common sense.
A fashion clothing store will likely benefit from an online shop that allows customers to browse through products, put them in the cart, and pay with their credit cards. That would be an elaborate website that might take some time (and money) to set up.
A real-estate agency might only need a presentational website that would shine a light on their listings and allow customers to schedule appointments or call agents.
Some businesses might even need a simple, one-page website that only showcases their mission and tells the brand story. That's often the case for offline businesses that rely on in-store traffic. These businesses can have quite a simple website with their contact information and address prominently displayed.
So, which types of websites can small businesses build?
eCommerce website: with an e-commerce website, you can have an online shop that enables your customers to order and pay for your products online. Obviously, this requires a lot of work – for starters, cataloging all your products and integrating with the most popular credit card payment options. Having a webshop only makes sense if you have products that can be packed, paid for, and delivered without entering the store.
brochure website: if a website lists all of the company's products or services and describes them in detail but doesn't give you the chance to make a purchase online, that can be characterized as a brochure website. These sites often feature a phone number or a contact form you can fill out if you're interested in the offer. You'll find that companies with expensive or custom-priced products often have brochure websites: pools, architecture services, high fashion, etc.
one-pagers: in some cases, all you need to accurately represent your brand is a single page. These websites are easy to make and help visitors browse through your offer, products, contact, and more – just by scrolling. SaaS companies often use one-pagers to introduce their service and motivate the user to take action.
presentational/portfolio website: just like individuals, companies can use their websites to showcase their best work in a particular field and get new leads based on previous experiences. Businesses that work in the creative industry (ad agencies, production studios) usually focus their websites on previous projects.
Choosing a domain name for your website
The foundation of every business begins with finding the perfect brand name. If you still don't have one, it's always smart to spend some time considering which one will work best for your company
Once you have your brand name and you know what kind of website you need, it's time to choose your domain name.
Your first instinct might be to use an exact match of your brand name. If you're lucky, that domain will be available. Many businesses, however, find that their brand name isn't completely unique and their domain name is already taken.
You can check if your preferred domain name is available with almost any hosting provider. Simply go to their website, type in the domain name you'd like, and wait for the hosting company to execute a check. If the name is available, they'll usually offer you a hosting plan for that domain name.

Here's a tip: try to go for a ".com", ".org", or a ".net" domain extension. They're the easiest to remember and may get better SEO rankings (we'll get to that later).
For now, try to remember two things: using your brand name in the domain name and using a ".com" extension should be your top priority. If that's not available, play around with ".org" and ".net" options. If that's not available either, you might be better off thinking of a new domain name that doesn't include your brand.
Creating a website on your own
A lot of people that start thinking "I need a website" believe that they need to get in touch with a team of developers and designers, and splash the cash on an expensive solution.
While that might be the easiest route, it's not necessarily the most fulfilling (or the most cost-efficient).
The process of website creation has come a long way – it's no longer reserved for pro developers and computer science graduates. Anyone with enough time and enthusiasm can create a website using simple tools that are available to everybody.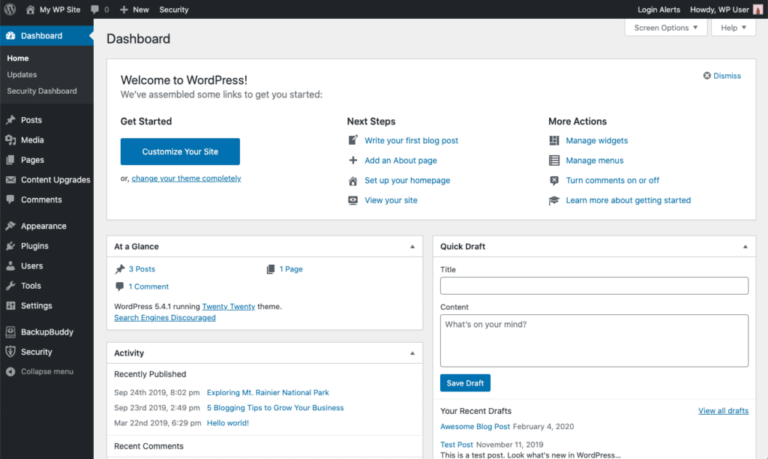 One of such tools is WordPress – a content management system that allows you to make a website with zero coding knowledge. Sure, you need to watch a YouTube tutorial or two to see how everything works and how you can set up your own site but, other than that, everything is pretty straightforward. You have a dashboard that allows you to manage all content on your website: from blog articles to banner ads and menu navigation.
All you need to do is choose a theme that best suits your business needs and customize that theme manually, through the platform. It may sound like a lot of work, but editing a WordPress theme can be fun and educational.
Is it easy to build your website on WordPress? Not necessarily – there are many website builders with a more streamlined interface and a better user experience. However, knowing how to build a website with WordPress is a valuable asset and, after only a few days of practice, you can get a hang of it and add this skill to your arsenal.
If you don't feel like investing the time and effort to master a more complex platform, you might want to take a look at some website builders.
Unlike WordPress, a website builder is created for people who truly have little experience with web development and design. People who aren't tech-savvy will have a steep learning curve in front of them if they want to master WordPress. They'll need to learn about local servers to edit their theme and they'll need to understand the basics of HTML5 to make smarter decisions.
Even if you do all of this, you might run into some issues that only professional web developers can deal with.
Since this might take some time, you might want to explore creating a website with a website builder tool. With drag-and-drop elements, a simple UI, and an intuitive design, these tools make web design a breeze.
In 2022, almost every company needs a website. But not everyone has the time, the manpower, or the resources to make it happen.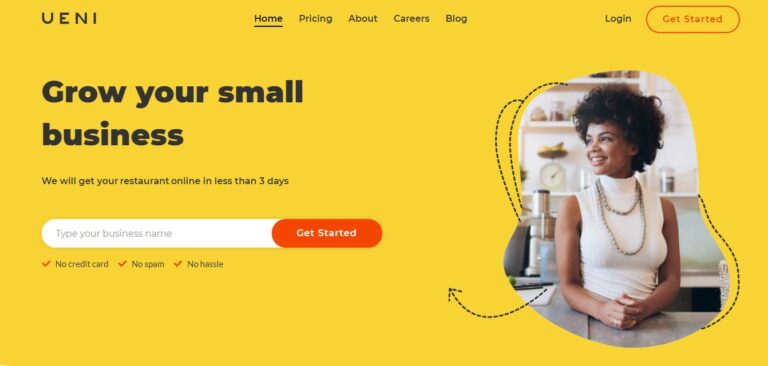 At UENI, we're all about making website design services easily accessible to everyone. Small businesses already have their hands full with expenditure so adding another significant cost to that tally can be fatal. That's why we believe that every small business should have easy access to professional services in the web design field – at affordable prices and with minimal effort.
Unlike some hosting providers, UENI takes care of everything: coding, copywriting, design, and web maintenance. Your website will also be transactional from day one – you'll be able to take orders and bookings as soon as the website is done.
Get started with a package perfect for your business!
"I need a website" is a statement that represents the tip of the iceberg. The realization that you need a website will lead you down a rabbit hole of digital marketing, building your online presence, and investing in social media promotion.
Without a website, you'll be much harder to find. But, even when you build a website, your job doesn't stop there. Now is the time to battle with your competition and make sure that potential users land on your site and your pages instead of other businesses'.
And, you can take only 5 minutes a day to promote your business and achieve great results.
Here is how you can get started.
One of the most effective promotion channels for your website is social media.
With smart targeting and different ad formats, you can get to your ideal user base and send those users to your website at pretty affordable prices. In fact, the quality of your ads usually dictates the price you'll pay, so the better the ad and targeting – the less you'll have to spend.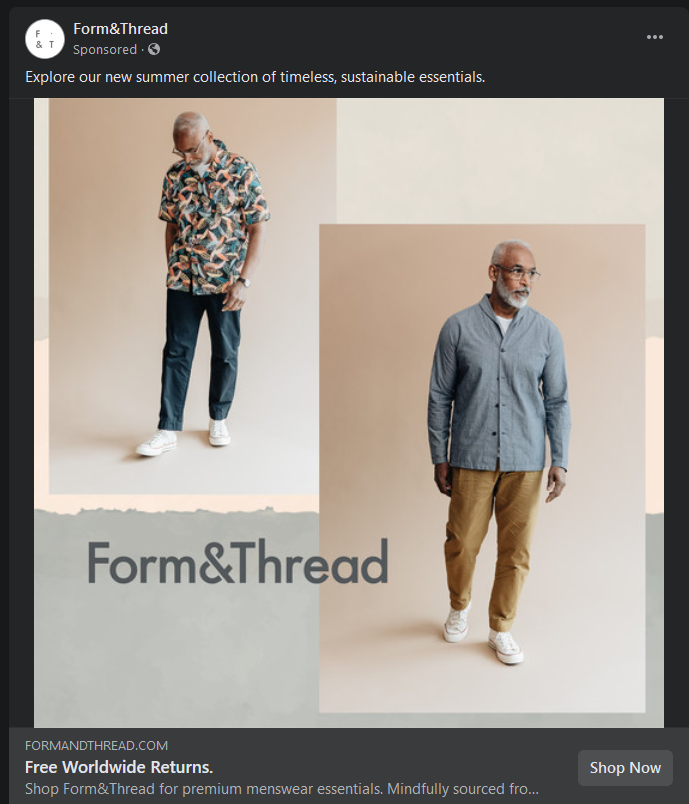 Facebook and Instagram are especially useful for generating website traffic since they both offer what we call "click-to-website" ads. These ads are specifically created to enable the audience to get to your website with just one click or tap.
With a UENI website, you can automatically sync your website to Facebook and Instagram, allowing your products to be shown on those platforms and allowing your customers to buy directly while they browse.
To take things up a notch and improve your online presence even further, you can get started with Search and Display ads.
The basic idea of Search ads is simple: popping up in search results whenever someone enters relevant keywords in their search engine. But here's the thing – your website isn't the only one in your niche. So, if you're running a pet shop in Manhattan, you probably want your business to pop up in results every time someone enters "Pet shop Manhattan" in their query. Unfortunately, so does every pet shop in Manhattan.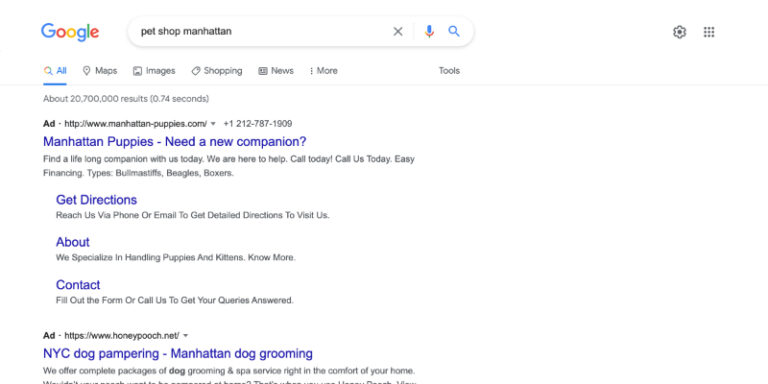 To rank higher, you can pay Google to put you in one of the first three results when someone enters specific keywords in their query. Depending on the keywords, this could cost you a lot. But the good thing is – you can pay per click so you won't be wasting many in vain.
We offer Google Ad credits to get more out of your money for customers on our premium plans. If this sounds interesting to you, check out this article to learn more about this offer.
Display ads, on the other hand, show your banners on related websites. Back to our pet shop example: you'll want your banner on websites that cover specific topics from your niche – dog food, puppy equipment, puppy adoption, exotic pets, etc.
You can place your ad on any website that's a part of the Adsense network.
Consider SEO (Search Engine Optimization) a free, long-term alternative to Search ads. Instead of getting people to your website by paying Google to rank you higher, you can achieve this ranking on your own – by regularly creating relevant content optimized for keywords from your industry.
It's a form of inbound marketing: you get potential customers to come to you by giving them answers to all their potential questions. So, in our pet shop example, you'd have to fill your website with content about pets, pet nutrition, pet grooming, health, and all sorts of pet-related queries.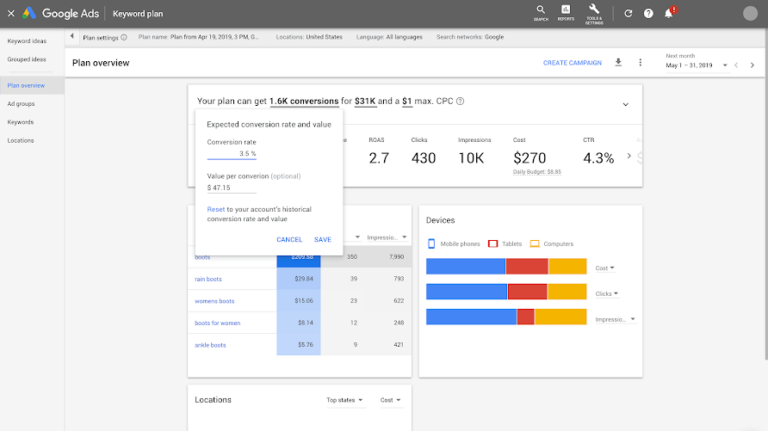 Over time, your website will increase in relevancy and people will start coming to it for information.
And, how do you know which topics to cover? You can use the Keyword Planner tool (also free) or any other keyword research tool to see which phrases and words generate the most interest.
"I need a website": The Final Word
Whether or not you need a website shouldn't even be a question in today's internet-focused world.
People will try to find your business online, contact you for information, purchase products, or try to schedule appointments. Today, your website is also your primary digital asset – you own it so you can use it to project any kind of company image you want.
Even if you aren't that adept with website design, there are lots of businesses that offer web design, website hosting, development, and other services at great prices.
Start doing the research and embark on a journey of getting your website up and running. In a few years, you'll be happy that you equipped your business with something that modern companies need to survive.