There has never been a better time to take your small business online – more and more people are turning to the internet for their shopping needs. In 2021 alone, US eCommerce grew by 14%.
If you're planning on opening your own online store as a small business, you may be wondering where to begin. A key step in the early stages is figuring out what's most important in your small business website design. Below, we'll be discussing exactly what to look for.
An adjustable, professional design
When choosing your small business website design company, you'll probably come across hosts that don't offer user-friendly design options. You'll have to undertake the design and construction of your website yourself.
Building and designing a website can require extensive coding knowledge. It can also take quite a bit of your time. As a result, it's always best to select a host and designer that can offer an easier option.
With a host like UENI, you'll be able to choose from a series of professional templates and use a simple, code-free tool to edit the unique, high-quality website we'll build for you.
This is the perfect option for small businesses that want a great-looking website but don't have the budget to spend on an expensive designer who will build a website from scratch.
An increasing number of online shoppers are using their mobile devices to browse eCommerce websites and make their purchases. mobile commerce sales in 2021 has multiplied by more than 3.5 times what it was in 2016.
If you've ever visited a website that doesn't work well on mobile, you know it can be awful to use. To avoid this, choose a mobile-optimised design so that these users have a smooth, simple experience.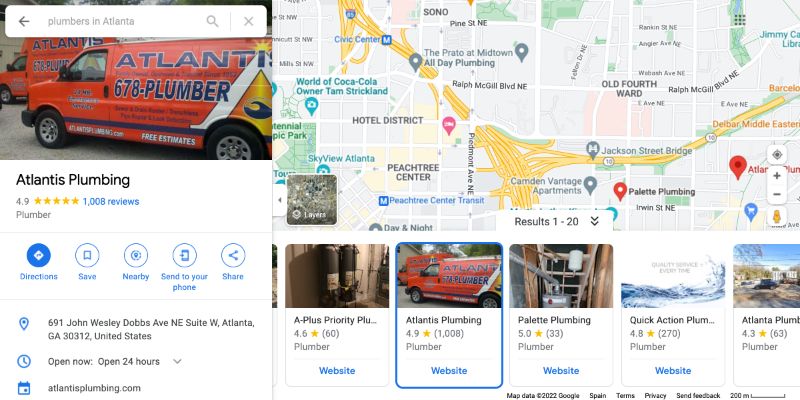 Some website designers will be able to build SEO (search engine optimization) and buyer journey flows into your website design. These digital marketing elements will help more of your target audience find you online.
At UENI we offer a Google Business official listing with your website to help get you started with your digital marketing efforts. This feature will help local shoppers find you and choose you quickly.
We also offer integrations with popular social channels and WhatsApp. And our Premium plans include in-house Google Business and SEO optimisation, as well.
The first and most important thing users will notice when they visit your website is how easy it is to find what they're looking for. Classy, minimalistic designs are great, but your users need to be able to find what they need.
This means prioritizing a simple navigation bar, legible text, a clear color scheme, and an intuitive site map.
A hosting plan with ongoing maintenance
What many first-time website owners fail to realize is that they need a hosting plan. Think of it as renting space on the web where you will set up shop. Before you can start designing a great website, you'll need a host that can support you.
A good hosting plan should offer these things:
Steady performance
Consistent uptime
Reliable customer support
Storage for your image files
A domain name
Ongoing maintenance
As a small business, chances are you don't have an in-house web designer to deal with issues with your website. So, having a built-in support system in the form of a reliable website host is vital.
Remember, with a bad host, your users may experience downtime, payment issues, security concerns, or even user experience problems.
Even if your design is beautiful, it needs to have a great foundation, too.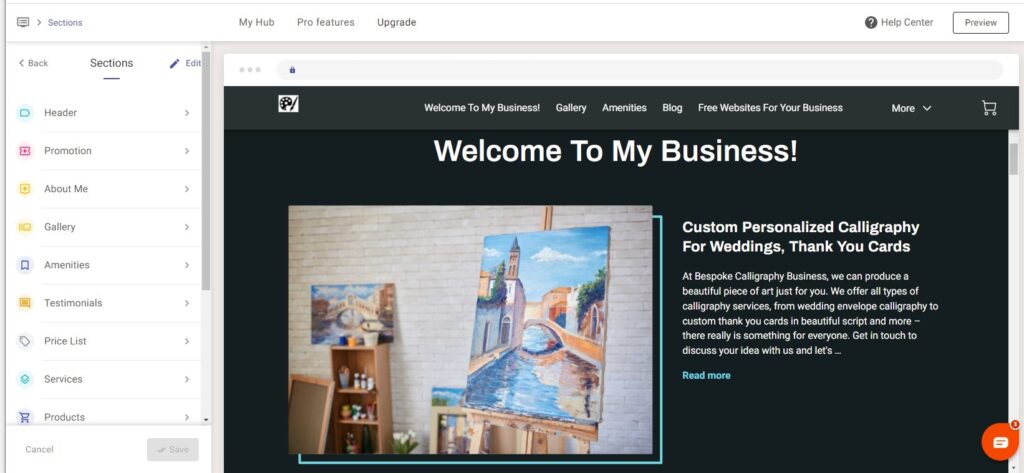 Even though we recommend choosing a website design that's built to be customized just for you, you'll still need access to your website's admin dashboard.
Whether you want to add products, edit descriptions, or even adjust your website's design, a simple user interface will be essential.
UENI's easy-to-use website editor allows people of any skill level to make changes on the go from any device.
Let UENI do it all for you
In 2022, there's no excuse not to take your business online. Since the COVID pandemic, more and more people have begun shopping online – and this trend doesn't look like it'll slow down anytime soon.
Luckily, building a small business website doesn't need to be difficult. With the right designer, you'll be able to launch a stunning website in no time.
At UENI, we offer affordable web design services for small businesses that need a professional transactional website. Unlike some hosts, we do everything for you, from design to website maintenance – that means no coding or design experience is necessary on your part!
Check out our small business website offer to get started.