Every small business owner wants to build a successful brand. Starting a business is one thing, though, and positioning it for optimum visibility is another. it's impossible to scale a business that your potential customers don't even know about. This is why it's crucial that you discover (and implement) effective strategies for boosting your online visibility.
Want to discover how to create online visibility for your business? This guide reveals everything you need to know about online visibility – what it means, how it impacts your business, and how you can boost it.
We've also curated a short list of essential tools to help you boost your online visibility, so once you have your strategies in place, you can start to action them right away.
What is online visibility and how does it affect your business's growth?
Online visibility refers to how easily people can discover your business on the internet. Many customers have shifted away from traditional shopping and now prefer to buy products and services online. Considering this move, you'll be working at a disadvantage if you don't work on growing your business's online presence.
Although there are numerous reasons for solidifying your online presence, here are the top three:
People no longer have to walk into stores or offices to inquire about products/services or make purchases. The internet enables everyone to make purchases without geographical restrictions. So, you'll experience an increase in sales (and a boost in your revenue) when your business is visible (and accessible) online.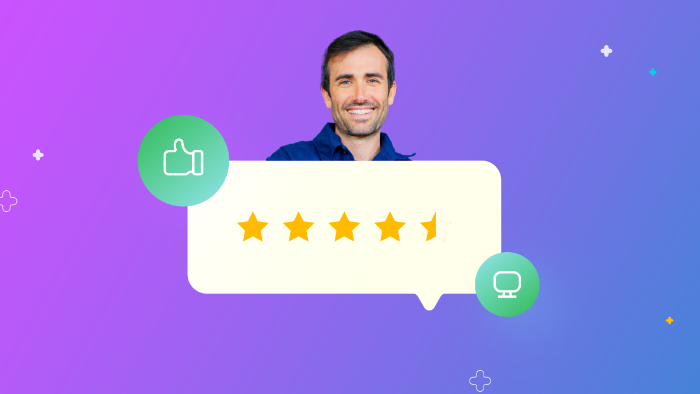 Online shoppers read between 1 to 10 reviews before making a purchase. This proves that people only want to buy from trusted brands. When you have an online presence, it's easy for potential customers to look up your business (via your website, for example) before purchasing from you.
If you're a local bakery and you're not appearing in local searches for bread, pies, rolls, and other essentials – you may not even be appearing for the word "bakery" – you have very low online visibility.
This doesn't just show in the numbers of visitors you get to your website, it also reflects on how your business is perceived by users. Because of the way search engines work, your business reputation will increase as your online visibility grows.
Small businesses can use strategic partnerships to expand their customer base. For example, a web design agency could partner with a copywriting firm to offer a complete done-for-you package to their clients. So, having a Google Business profile – among other online footprints – will help potential partners discover your business effortlessly.
5 ways to improve your brand's online visibility
Are you set to grow your business online? Below are the top five ways to boost your small business's online visibility:
A website is a fundamental tool that businesses can harness for growing their visibility. First, websites serve as a perfect spot for featuring your products and services. Second, websites help increase businesses' credibility, thereby alleviating all hesitations (or fears) prospective buyers might have.
Your website is also crucial since you can add it to your Google Business listing, allowing potential customers to visit directly from Google. Your business website should have an about page, a contact page, and a products/services page for starters.
Need help building a website? Create a UENI account here and get a stunning, highly customizable website in just 7 days.
GET YOUR WEBSITE IN A FEW CLICKS
We'll create your small business website to help you grow your business online
In addition to creating a website, you can also use blogging to increase your online visibility. Blogs are great places to share valuable resources with existing and prospective customers. What's more, they're essential for attracting leads from social media and search engines.
The first step to building a successful blog is to brainstorm content ideas relevant to your target market. After this, you should create in-depth content and share it across multiple channels—emails, social media, online communities, etc.
Remember to implement on-page and off-page SEO strategies to increase the odds of getting your blog posts on the top of Google's Search Engine Results Pages (SERPs).
Our websites will easily let you have a dedicated blog section. You just need to use our Spaces feature.
Be active on social media
Social media can help put your business before many prospective buyers, thereby sending referral traffic to your website and boosting your sales.
To succeed on social media, you'll first have to discover the platforms on which your target customers congregate. This is crucial because while a fashion brand might gain massive traction on Instagram, the business might get poor results if it shifts to LinkedIn.
Once you've identified the social media platforms that work best for your business, you can start creating well-optimized social media pages and share insightful content.
Share your knowledge with other brands' audiences
Strategic partnerships can help small businesses reach new audiences. In addition to publishing content on social media and your blog, share your knowledge with other brands' audiences by:
Featuring in podcasts
Publishing guest posts
Featuring in case studies
Co-hosting YouTube videos
Featuring in expert roundups
Partnerships can help improve your visibility. However, you really only want to partner with brands and influencers with an audience that overlaps with yours. If they're not reaching your ideal market, don't bother.
Paid ads can rapidly increase online visibility. These ads can help you reach new audiences since you can target people based on their location, interests, etc.
There are several places you could run paid ads, such as online/print publications, forums, and social media platforms. You can also invest in Google ads if you'd like to appear prominently on the SERP for specific search queries.
Building a brand's online visibility is no easy job. Thankfully, there are a few tools you can use to streamline some of these certain tasks faster. Check out some of our favourites below.
5 essential tools for more online visibility
MailChimp is an email campaign tool that allows you to keep track of your customers and send them your latest offers or news.
It helps you manage your newsletters, update your contact lists, and even analyze the return rate of your campaigns with detailed analytics reports. You can also customize the format and style of your newsletter according to your activity and the type of information you want to share.
Mailchimp's pricing is free for up to 2,000 contacts.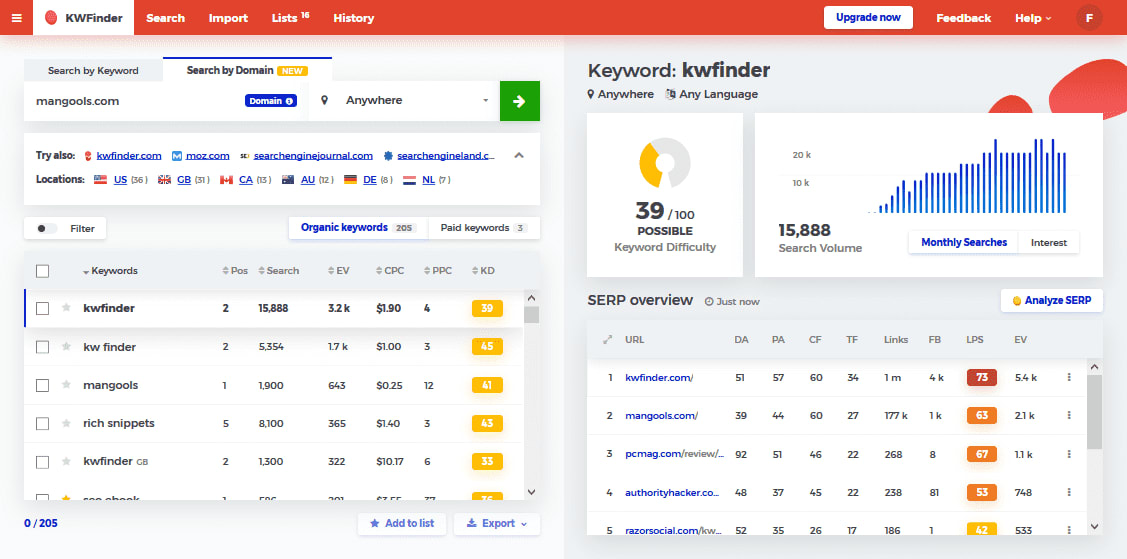 95% of consumers are now reading online reviews for local businesses. If you want to tap into this market, it is essential that your business has good online visibility and is correctly optimized for search engines like Google.
To do this, you need to focus on a few key things:
the design of your website;
the quality of your content;
the number of external links pointing to your website.
You should also consider targeting relevant content, and you can use a tool like KWFinder.
This tool is more accurate than Google Adwords Keyword Planner and can be easier to use than SEMRush, as it allows you to analyze the relevance of selected keywords.
It also gives you information about the search volume, the difficulty of ranking for each keyword, and an analysis of the keywords used by your competitors.
In the free trial version, this tool offers 5 keyword searches per day. If it is not enough for you, you can choose its basic or premium package.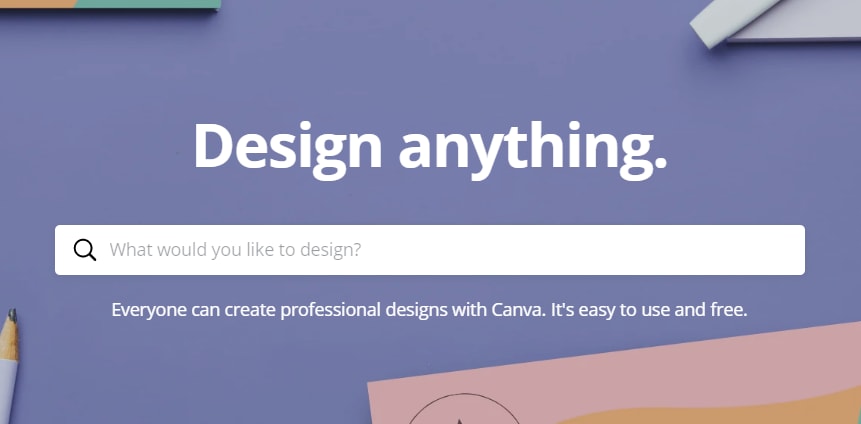 Need new business cards, a logo design, or original posts for Facebook, but doubt your design skills? Invest in an online content creation tool like Canva. This program offers many templates for posters, presentations, banners, or flyers to customize.
Easy to use, it allows you to create unique and personalized content in a very short time. Can't find what you need in your library? Use free, quality image banks like Pixabay or Pexels.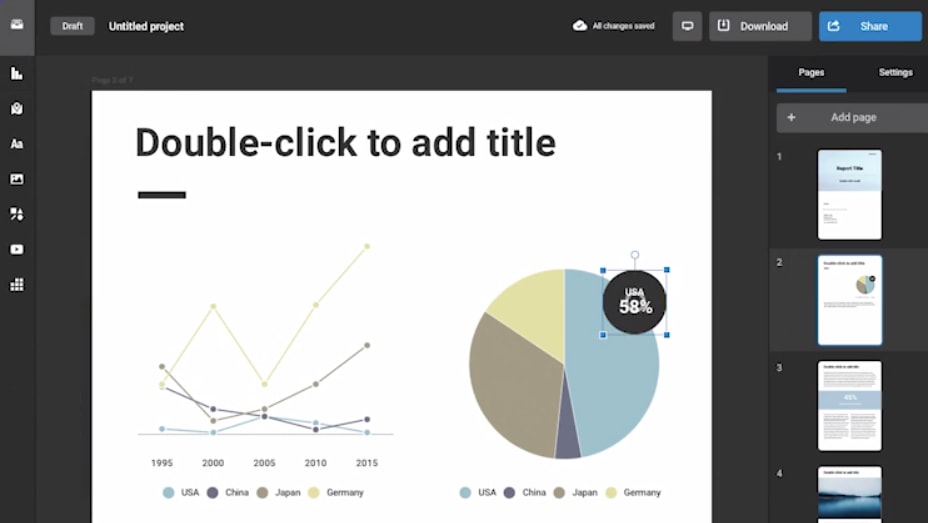 In order to better promote your experience to your customers, try an increasingly shared format on social networks: computer graphics.
Use dynamic and quantified presentations, which in most cases present statistics and detailed information on a specific topic. Find out how to create them on the Infogram website, easily accessible to those without design experience.
Then export your creations in the form of images to share on your social networks or lines of code to integrate them into your website and make your presentations more dynamic and professional.
The free version allows you to create up to 10 projects at a time. You can have up to 5 graphics pages per project.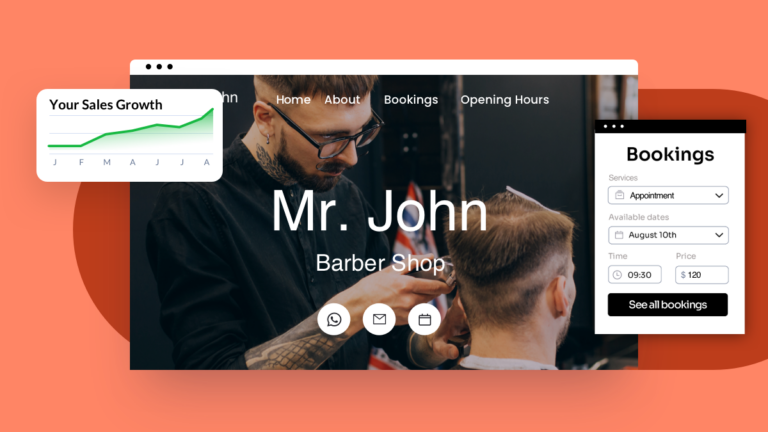 Whether you own a consultancy, an accounting firm, or a locksmith, there's no excuse not to be online these days. The best way to help your customers find your business is to have a business-oriented, mobile-optimized website.
Although there are many options to build a cheap website, UENI is still the best solution to reach a compromise between quality of service and competitive prices.
No matter which plan you choose, you'll get a website that presents all the information your customers need:
Your Services or Products
Prices
Your Location
Your Opening Hours
For service-based customers, you'll get an online booking notification and calendar event every time your customers book your services.
For shops or online sellers, we provide a fully featured shopping cart. This is a good time to let you know that we don't charge listings fees or collect a commission, so all the money you earn, you keep.
Don't spend time building a website on your own. Let UENI create it for you.