Businesses of all sizes seem focused on creating the best online shopping experience for their customers. This isn't surprising because there are over 4 billion active internet users right now. Converting just a portion of these users into customers would be a dream come true if you have an online store.
In 2020, more than 2 billion people bought goods or services on the internet. However, this doesn't mean that retail is dead. It's very much alive and thriving. If you have an online business or simply want to open a brick-and-mortar store, now is the perfect time for that.
Although online shopping is convenient, it still lacks some crucial features. Customers crave direct contact with their favorite brands. They want to walk into a shop, do some window shopping or interact with your products or services in person. They can't have this experience in an online store.
Shifting from online to a physical location might be what your business is in need of. With global retail sales expected to grow by 7.2% in 2021, it's no wonder brands want to know how to open a shop.
If you want to start your own retail business, we're here to help you. Our article will guide you through the steps you need to take to set up your physical store.
Is it a good time to open a shop?
Yes, it is! As a business owner, your goal is to attract new customers to your brand. Even though people like shopping online, they prefer having an in-person experience. In-store shopping is still popular. Just take a look at this study to see why:
33% of respondents prefer shopping at physical stores because they can touch, view and interact with physical products

26% of respondents like the shopping experience that a brick-and-mortar store offers

13% of respondents enjoy the immediacy in-store shopping provides
Starting a business online is the perfect solution to raise brand awareness and attract customers. However, an online shop isn't enough sometimes. If you operate from a home space, you might outgrow it at some point. Opening a retail store is the next logical step in both cases.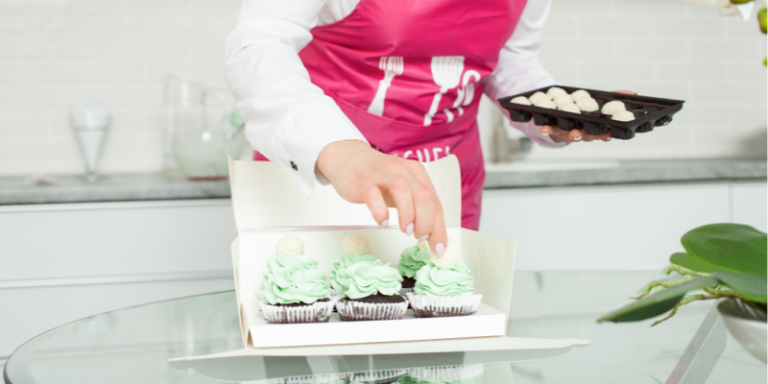 Luckily, consumers want to visit a retail space. Statistics suggest that they will come to your pop-up shop or regular store:
US consumers are spending 11% more money and time in shops

80% of global customers feel comfortable or very comfortable purchasing goods or services in stores

25% of consumers plan to shop in stores more frequently than they did in 2020




It's high time you develop your marketing strategy and open a store. Having your products or services in front of them might encourage customers to shop more. The retail industry is worth billions of dollars, and you should jump on its bandwagon after starting a small business!
Pros and cons of opening a retail store
Whether you're an e-commerce brand or a new small business, you should know one thing. Opening a brick-and-mortar location has certain benefits and drawbacks. Regardless of this, one thing should be on your mind—traditional retail sales are higher than online sales.
This doesn't mean that you don't need an online store. Setting up a small business website should be your top priority. Many customers say they browse an online website before visiting a retail location. If you mix these two channels, you might reach your marketing goals sooner than expected!
It's understandable if you're still on the fence about whether you should open a pop-up shop or a traditional store when you have an online business. Operating online only results in lower overhead costs. However, fellow business owners can tell you that a retail store has its benefits.
We'll take a look at them below!
Have you outgrown your home space? Do you want to shift from online to traditional retail? Then, it's time you set up a retail business! Here are a number of pros opening a retail store brings:
You're the boss. As a business owner, you're the one who makes all decisions. You call the shots, recruit employees and reap the profits of your brick-and-mortar location.

Face-to-face interaction. Consumers enjoy in-person interaction. The best way to attract customers is to give them what they want—a close relationship with your business.

Increase in sales. If you start a retail business, there's a potential to increase sales of products or services. Research your target market and determine whether it's in need of a shop like yours. If it is, you'll laugh your way to the bank!

Direct interaction with products or services. As an online retailer, you give customers a chance to browse through your offerings. However, sometimes all consumers want is a direct interaction with products or services. They want to touch or view them before making a purchase.
If you run an e-commerce brand, you should build your web presence. After you establish yourself on the internet, research whether there are opportunities for you to start a retail business. If there are, you can reap the above-mentioned benefits!
Where there are benefits, there are drawbacks as well. Owning a retail business comes with certain challenges. You should be aware of them before you open a retail store. Here are those drawbacks:
Higher overhead expenses. Reaching your target audience, promoting your brand on social media platforms and having a website is way cheaper than opening a physical location. Selling your products in a retail location comes with higher expenses. You need to strategically prepare for them.

Lots of competition. As of 2019, there were

almost 450,000 brick-and-mortar stores

in the USA. The retail market is saturated with similar companies vying for consumers. You need to create a marketing strategy that will draw attention to your brand. Come up with something that makes you stand out!

Long hours. If you want to open a retail store, be prepared for long hours. Discounts and price reductions attract a higher number of customers to your store. This means that you might stay in the store longer than expected.

Stressful work. Small businesses know how stressful it is to own a retail store. Customers have many expectations and you need to fulfill most of them. This can put pressure on you, but it's rewarding in the end.
Although opening a retail store has drawbacks, it's still worth the investment. The total US retail sales for 2020 showed a 0.6% increase compared to 2019. This proves people are still after in-store experiences!
Brick-and-mortar stores might be the right solution for your business. Whether you plan to open pop-up shops or traditional stores, this article will help you. Let's see what you should consider when you want to open a retail store!
How to start a retail business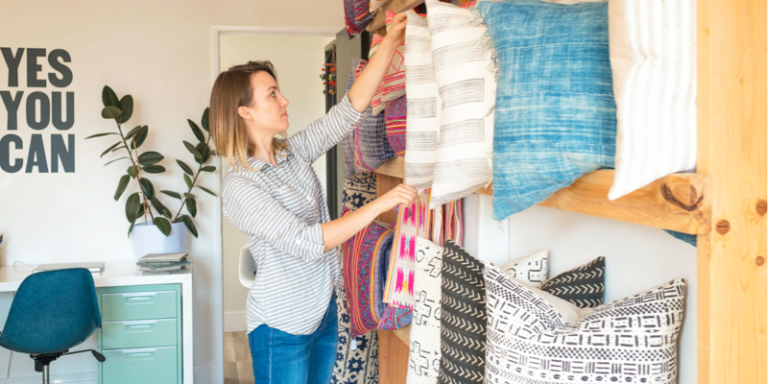 According to one research, customers spend 69% of their available income in-store each month. They still largely prefer to shop in physical stores over online shops. This shows that there are excellent chances for your own retail store to thrive in the market.
As a retail business might be new territory for you, certain steps will help you through the process.
Decide what shop to open
If you already have an e-commerce brand or a dedicated home space, then you know what shop to open. However, if you have an entrepreneurial spirit and want to start a business, you need to do some thinking. What kind of store will you open?
This won't be an easy decision by any means. There is a lot of competition no matter in which niche you operate, but if you have effective marketing efforts and tactics, you can stand out. The point is to start a retail business you would be passionate about. If you lack passion and dedication, then don't expect great results.
If you don't have a store type in mind, doing market research might help you decide. In fact, experts agree that this step is essential before you commit to a physical shop. Review other stores and conclude what their status is in your selected location.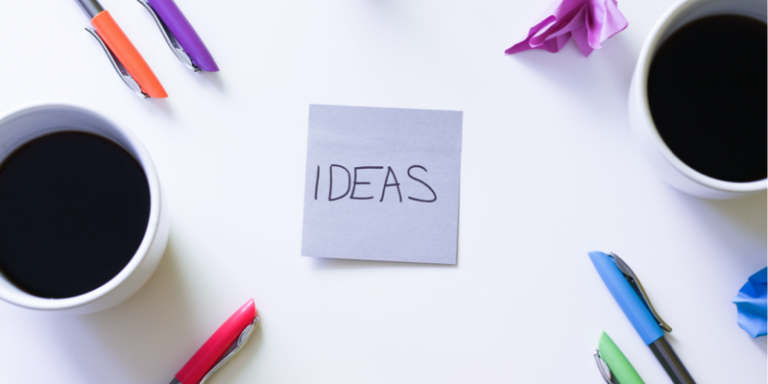 What might help is asking yourself these questions:
Are your products or services needed in the local area?

How is your competition faring in the market?

What would you need to do to attract customers?

If you open a certain retail shop type, how can you be different?




Take your time before you answer the above questions. Today's business world is a dog-eat-dog world. Any mistake you might make will cost you a lot. This is why it's crucial you conduct market research!
To give you ideas, here are some of the retail businesses you can run:
Coffee shops

Book stores

Restaurants and bars

Apparel shops

Game centers




Choose the one you are passionate about!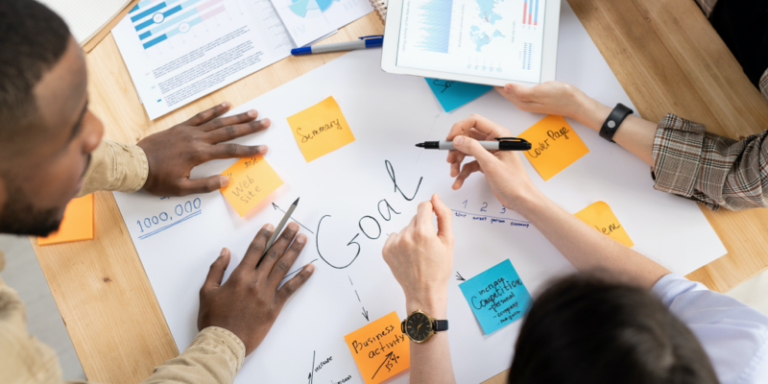 Before you decide how much space you need or how many employees, you need to create a business plan. Having a written account of your idea will help others around you understand your plan.
A business plan represents a physical roadmap. It describes every step you'll take to set up your retail business. You can always change or adjust the plan as you gain more experience. In the beginning, you can detail the most important things, then add secondary ones later.
Before you prepare your business plan, think about these questions about your retail business:
Why do you want to open a retail space?

Will you offer your goods or services on numerous channels, i.e. in-store and online?

What kinds of products or services are you selling?

What is your target market?

How will you stand out and beat your competition?

Who is your target audience and how will you market your retail store to them?

Will you build an online presence on social media networks?

What do you expect your startup costs to be?

Do you need a business loan?

How much resources can you invest?

What is your business model?
With a business plan, you can detail goals and expectations. For each of them, give answers as to how you plan to reach them. Just don't forget that anything you write isn't set in stone. Your business plan is flexible and can be changed whenever there is a need for that.
Register your retail business
Opening a retail business is no walk in the part. Small business owners have a lot to consider. You need to think about everything from how much money you need to hosting a grand opening. This includes registering your retail business as well.
For this, you need to come up with a business name. It should be unique and eye-catching, reflecting your brand's purpose and vision. When customers hear that name, they should be able to associate it with your business immediately.
Once you decide which name to use, make sure to Google it to see there aren't any other local businesses going by that name. If you want to avoid any similarities, check for trademark filings. You'll then know whether or not you can use your selected name.
If you can, it's time to create a website and open social media accounts! Create a Google Business Profile to increase reach.
Then, deciding on a legal structure for your brand is also an important step. Your taxes, legal protection degrees, and ownership details will be defined based on that business structure. Just in case, it's better to consult an attorney to guide you through the registration process.
Once you register your retail business, you can apply for an employer identification number (EIN) online. It will be easier for the government to identify your tax purposes when you have an EIN. Plus, it's useful to have an EIN if you want to apply to state-funded business loans.
Get necessary licenses and permits
Hold off that grand opening. There are more steps you need to take before that! One of the most important steps is getting necessary licenses and permits. If you want to open a legal retail space, following your state's laws is paramount.
Some states accept a general business license, while others want industry-based licenses and permits. You need to check this with your attorney to ensure you have the required documentation. Without proper documentation, retail businesses can get in a lot of trouble.
Some of the licenses and permits you'd need to obtain include:
Seller's permit

A resale certificate

A certificate of occupancy
We also suggest having business insurance. You never know when you might need it! Consider investing in business crime insurance and general liability insurance. This will protect your small business and put your mind at ease.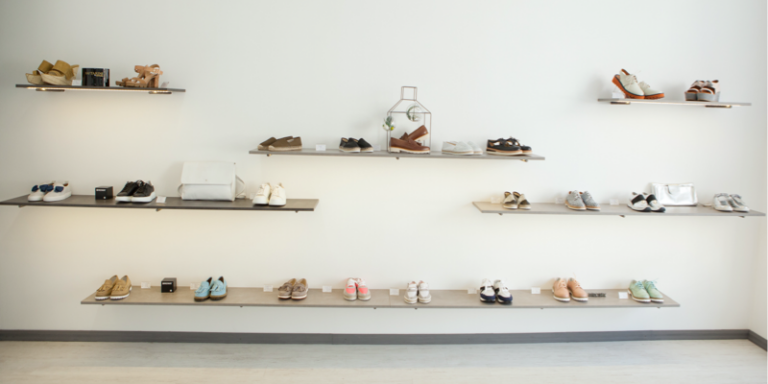 During one year, many businesses have reopened following lockdowns and social distancing. People rushed to brick-and-mortar retailers, looking to feel normal again. Online shopping has its perks, but it can't beat in-store experiences. That is why you should open a store!
The first step is to find the right location. If competitors surround you, this can have a negative impact on your business. Your marketing efforts won't be able to save you! Think wisely about where you want to open your retail shop.
The perfect location for your business depends on your target market. If you plan to open a coffee shop, you should stay away from neighborhoods where they mostly spend time at home. Go where your target customer is!
Technology has advanced so much in recent years. If you're opening a retail store, you can use this to your advantage. For instance, you can add self-checkouts. Almost 80% of consumers now prefer self-checkout. Add them if you want to help your employees!
Technology also enables your retail store to be present on various channels. Having an omnichannel presence is crucial. It enables you to reach your target audience wherever they are—in-store or online.
Setting up your new retail space is pretty much like designing your website. It takes a lot of consideration, ideas and creative suggestions. Your website's or store's design will ultimately be what customers associate your brand with, so you need to invest time and effort to create a unique branding.
Why? That's easy! Your store's branding reflects your business' identity. Once customers walk into your retail store, the first thing they'll notice is the design. People are visual beings, so what draws their attention first are colors, patterns, arrangements and others. Help them remember you with an appealing and eye-catching design of your store! The design will depend on how much room you have in your store—don't overdo it if your store is small!
Make sure to keep your branding consistent. It should be the same across every channel you use. Otherwise, your customers will be confused and left wondering which logos or color schemes should they link with your brand. A confused customer might not translate into a paying customer.
Find vendors and suppliers
If you received a business loan, you're pretty much set as far as the financial side is concerned. Now you need to think about where you can invest that loan for your retail shop.
A portion of that loan will go towards licenses, permits, retail spaces, while another portion can be used to find trustworthy vendors and suppliers. This part can actually make or break your business. You need to affiliate your brand with valuable and loyal partners.
Vendors and suppliers can introduce you to new merchandise, give you discounts and help your business grow. Before opting for your vendors and suppliers, take these into consideration:
Vendor and supplier budget

Quality of merchandise

Customer support

Reputation

Delivery costs
Don't rely on just one vendor or supplier. It's better if you have a number of them up your sleeve!
Choose a POS system for your new business
As you probably know, a POS system is the place where your customers pay for products or services. It basically ensures that the business transaction between your consumers and brand can happen. You need to set up a POS system within your shop.
We suggest choosing an intuitive, user-friendly system. If POS systems work like a charm, there won't be any crowd forming at your store. Your employees will complete every transaction in a matter of seconds!
For your retail store, make sure to select only the best POS systems. They should accept cash, contactless payments, checks and other. Even though they might not look important, they enable your business to run smoothly.
Poor customer service can backfire on your retail business. This means that you shouldn't take the recruitment process lightly.
When you hire employees, go over their experience, but don't base your judgement on that only. Someone can have considerable experience in retail, and still provide bad customer service. Perhaps their sales tactics are too pushy or they aren't pleasant to consumers. Experience won't tell you that.
Therefore, analyze the attitude of every potential candidate. While they can all learn how to use a POS system, arrange items, decorate the store and manage the inventory, it's impossible to teach them how to be friendlier and kinder than they really are.
Promote your retail business
Are you planning a grand opening? You should effectively advertise your business to reach more customers! You should firstly target consumers who live near your shop, then you can expand beyond your local area.
Today, one of the best ways to share news and announcements is through social media networks. Find the right social media platform for your retail brand and post sneak peeks about your grand opening! Tease your followers and potential customers with products or services. Social media enables you to show them why they need your brand! Digital marketing can be useful for any business.
Aside from social media, here are some tactics you can employ to promote your retail store:
Get active in your local community to draw customers

Host an event together with another local business

Offer great discounts and deals




One of these tactics will surely get your retail business noticed!
Join the retail industry now
Retail isn't dead. No matter how much technology advances, people will still prefer to have in-store experiences. This means that opening a retail store might turn out great for you. You just need to decide what shop type to open and which products or services to offer. Then, you should take care of other legal and formal obligations.
With customers returning to shops across the world, they might walk into yours as well. Attract them with effective marketing strategies and unique approaches. Your business plan can help you with this!
How do I open a small store?
If you want to open a small store, follow the below steps:
Create a business plan

Register your retail business

Get licenses

Find a physical store

Discover vendors and suppliers

Use a POS system

Hire workforce

Promote your business
How much does it cost to open a store?
Startup costs for a store range from $50,000 and $100,000. However, this number can go as low as $10,000, depending on your plans and needs.
How can I open a retail store with no money?
If you have no funds to open your own retail store, consider the following:
Apply for a small business loan

Research whether there are any small business grants

Start a savings account

Determine what you can get for free
How do I run a successful shop?
You can run a successful shop if your business has this:
Excellent customer service

Efficient delivery process

Quality products or services

Great discounts and deals