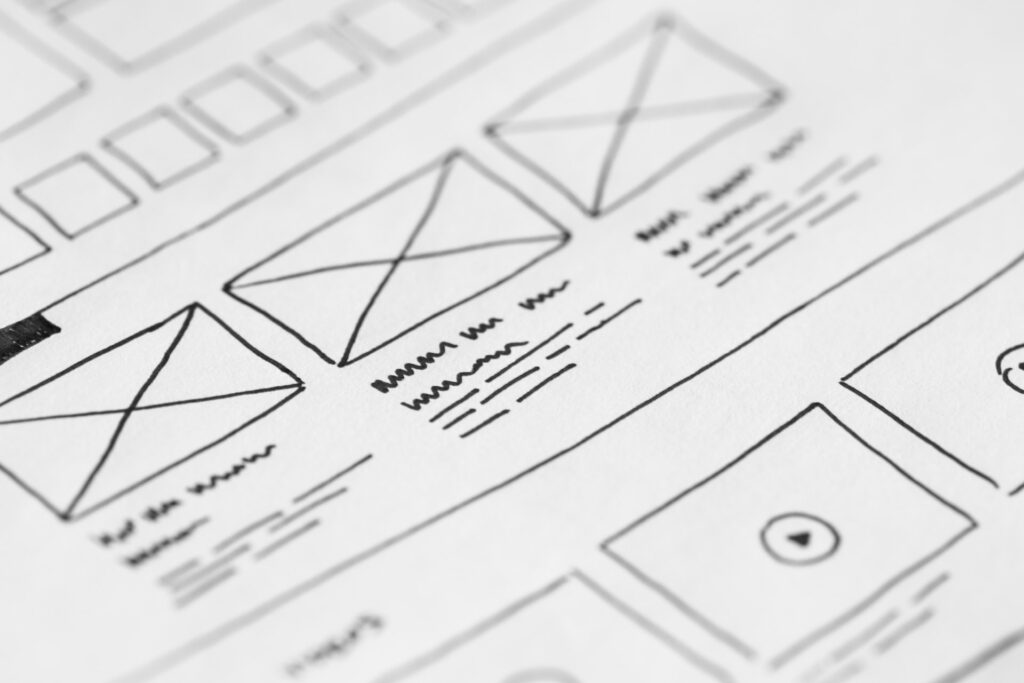 Launching your new business website can feel like a monumental task, no matter how much help you have or how many articles you read. There's so much advice here, and on other blogs, it's easy to let it all get to your head.
That's why we've created this handy one-page checklist, it lays out everything you need to do with your UENI website to make sure it's ready to impress your customers and represent your business.
You can see it above in the embed and download it using the download arrow (it's the second button in the PDF in the top right). If that's not working for you, you can click here to open it in a new window or right-click the link to download it directly.
Below, you'll find the checklist broken down with links to make navigating your way more helpful.
Your Website – Let's Make It Great
1.Premium Theme
Pick a theme that works well with your content.
Stuck? Check out this help article, and take a look at these three great design guides for each Theme.
2. Custom Fonts
Use a font that represents your business.
Need help editing your font? Check out this Help Desk guide.
3. Products & Services Populated
Make Sure you add all the relevant information (including images, prices, and descriptions) to your services and products.
If you want a guide to making your Products shine, click here.
Is your business more service-centric? We have a Services Guide, too.
Prices Defined
Letting your customers know your prices goes a long way toward building trust. Not sure how to edit your prices? We can help you here.
Images Provided
Use awesome images! High-Quality images make a huge difference for conversions. If you need help uploading images, get in touch with us or check out our help article.
Descriptions Provided
Tell your customers all about it – this is your sales pitch. It's also great for Google and other search engines, since they use this to find keywords and other details.
Need help? We've got you covered.
Services Bookable
Make it convenient for your customers to book with you. Here's how to create a bookable service with UENI.
Buy Button Enabled
Let your customers buy your products directly! Once you've activated PayPal, add buy buttons by following these steps.
Select PayPal to get paid online by credit card, debit card or through PayPal. Select pay at pickup / on delivery for in-person payment.
Want to learn more about your Shopping Cart? Click here!
Delivery Methods Chosen
Let your customers know how they'll get their items. Our Shopping Cart Guide will help you with this.
Add a Return Policy
A return policy is mandatory if you're selling online. Not sure where to begin? We've got some Terms & Conditions you can use.
5. Description / About Us
Opening Hours
Tell your customers when you're open for business!
If you need to edit your opening hours, you can follow these steps.
Add a My Team Section
This is your team's bio – your customers want to know you better.
Depending on which theme you're using, you can format these a little differently, so we recommend going through each guide to see the best format for your business.
Amenities
Critical during social distancing, also good for Accreditations, Amenities are where you can show off unique and helpful aspects of your business.
Here's how to edit your Amenities.
Blog
Many UENI customers want to be able to add a Blog-style page to their website. We know that presently there isn't a dedicated "blog" section, but if this is something that interests you, please check out this help article for some ways to get that great content on your page.
Your first sale or booking could be is a call, an email, or a WhatsApp message away. Make sure people can get in touch with you.
Phone Number
Want to show your phone number? Don't want to show your phone number? Here's how to make your phone number available on your page, or hide it.
WhatsApp
WhatsApp is a popular messaging service all over the world, and many countries find it great for getting in touch with businesses. Here's how to enable it on your site.
As a business owner, you can also use WhatsApp as a live chat tool to talk with your customers. Here's how to make WhatsApp work as a live chat for your business.
Email Address
Email is a standard tool for business communication, so make sure your email is visible on your website!
Remember, a professional email address is key for keeping your business life out of your personal inbox.
7. High-Quality, Custom Images Used
High-quality images have a massive impact on how your potential clients or customers view your page. Not sure where to start with taking great photos? We've got an awesome photo guide for you.
Videos
If a photo is worth a thousand word, a video is worth even more. Here's how to upload videos to your UENI website and here's a bit on why you should do it.
8. Merchant Policies
Protecting your business from fraud is important, and having clear, enforceable merchant policies is a great way to do that. If you've got your own, that's awesome, you can add them like this.
If you're looking for some boilerplate to get you started, we've got you covered for Terms & Conditions, a Privacy Policy, and Processing Time below:
The Fear of Missing Out is one of the most useful marketing tools available to small businesses. For more details on how to harness this within your UENI page, check out our guide to Promotions here.
Not sure how to edit your promotions in the UENI editor? We've got a guide for that.
10. Custom Domain Name, Email Address & Logo
When you're on a Plus or Reputation Plan, you get access to a free custom website domain, up to four professional email addresses, and a free logo.
All of these help build brand credibility, user experience, and make it easier for your customers to find you.
We have a number of articles relating to Domains, Professional Emails, and your Logo on our Help Center, but some common requests:
Make your site work for you
Once you've got your site exactly how you want it, it's time to start putting it to good use. Here are some essential elements in making sure you're getting the most out of your UENI page.
11. Onboarding Meeting Completed
We know a lot of people want to talk to an expert directly, rather than reading a guide (no matter how good it is). That's why, when you sign up for a Plus or Reputation Plan with UENI, you have the opportunity to book a 30-minute chat with a UENI Website expert through your Hub. They'll help you with Editing your website, marketing your business, or even giving your website a complete facelift if you prefer.
12. Share Your Page Widely
It doesn't matter how great your website is if no one knows that it exists. Whether it's through Social Media, WhatsApp, email, or another avenue, sharing your page is an essential part of making sure your business is set for success.
13. Link your shop to FB/IG
If you're selling products, you'll certainly want to sync up your shop with a Facebook and Instagram shop. For more information on getting the most out of your Instagram account, in particular, we recommend this post.
For setting up Facebook, we recommend you check out this guide.
14. GMB: Built, Verified, Connected
Making sure your Google My Business is correctly connected to your site is a great way to help increase your online visibility. Through your UENI Hub, you can make sure that your GMB is connected to your business properly.
For any questions regarding Google My Business, check out our Help Center's GMB repository.
Google Reviews Enabled For Your Website
Having Google Reviews synced for your website allows you to host them directly on your UENI page, so prospective clients and customers can see how excellent you are.
To enable Google Reviews on your Website, please follow these steps.
Share Your Review Link to Customers Online
Once your GMB is set up and your Reviews are properly synced, you should share your Review link with your customers and encourage them to leave reviews.
You can find this review link in the Clients Tab of your Hub at the bottom of the page.
15. SEO: Target Local Terms
By targeting a smaller area, you will rank higher since you are competing against fewer competitors. For example, if your search term was "Burgers in the UK" then you would be competing in the rankings against all the big chains (McDonalds, Burger King, Wendy's, and so on) plus well as any restaurant that sells a burger.
However, by focusing on a local term, even one like "Burgers in Hammersmith", you'll have fewer competitors, thereby allowing you to rank higher. It is also worth noting that people usually do searches similar to "Burgers near me" rather than "Burgers + locality".
Since Google prefers to locate businesses via geolocation as well as by terms, having a smaller, specific location on your business, you will rank higher for customers who search for this near your chosen location. This doesn't mean you can write 5 different areas in 5 different countries – Google will pick up on that! – however, it's all right to use several locations close to each other, like "Hammersmith, Fulham, and Baron's Court".
For more info on driving traffic to your website, please check out our series here.
16. SEO: Be Hyperspecific
Hyperspecific: be as specific as possible. Online rankings can be very competitive, especially if you are competing with sellers across the globe.
By being as specific as possible with your keywords and descriptions, you will be able to attract the most-likely-to-buy customers as well as rank higher due to fewer competitors using that specific terminology.
Let's say you are selling socks. If that was your only keyword, you could be ranked 10,000th for "socks". Make it more specific by making it "white socks" – now you may be the 1,000th result. You could rank 100th for "white cotton socks" and, and possibly 5th for "white cotton socks with polka dot design". You get the idea.
It's important, though, to avoid going overboard. You'll be missing out on customers who aren't writing "ivory white cotton socks with red polka dot design for size 7-8". Keep it relevant, and add details to the on-page information and product description – customers may not search these directly but will need it to eventually when they go to purchase.
17. Activate Listings
One of the key features of the Plus Plan is our Listings Management feature – this is an easy way to get your business onto some of the most trusted directories around, like Uber, Apple Maps, and Facebook. We can help you build your business profile for all of these and get listed in a few days, which means more time for you to spend time doing what you really love to do.
It is important to be listed on all the most popular platforms. Although Google accounts for a large percentage of searches, more and more customers are using different platforms for their search needs. Often, these platforms are easier to compete on for rankings than Google, so though they have lower search volume, the conversion rate is higher.
We have a guide for helping you Manage Your Online Reputation with the listings tool. You can find it here.
18. Activated Reviews Manager
There are so many review websites now, you're probably familiar with some of the big ones: Google, Facebook, Yelp, and others. Once connected, this tool will collect your reviews from these sites and allow you to read & respond in one easy place.
Simply responding to reviews will raise your ranks in these review websites – and also helps to improve your service/product or identifying areas for improvement. Furthermore, you may even be able to turn some reviews around for misguided customers!
19. Know How To Run A Campaign To Request Reviews
A Review Request Campaign can be a great way to boost your online reputation. For a quick demonstration of how to do it with UENI, check out this video:
20. Download The Webapp To Make It Easier To Use
When you log into the Editor on mobile, you'll be able to download the Editor app directly to your phone, allowing you to edit your page wherever, and whenever, you are.
21. Google Ads Voucher
Our VIP customers on our Plus and Reputation plan are able to take advantage of UENI's partnership with Google. We can offer you discounts on Google's Premium Adwords marketing service via the Hub. You will get nearly double the credit of your initial purchase in credit, and you can use this to get your page to the top of searches relevant to your business.
For more details on how to get the most out of your UENI Google Ad Credit, check out our article.